---
For better or for worse, the latest campaign from Celine is very Hedi Slimane.
The creative director and photographer captured his Winter 2020 womenswear collection on model Anna Francesca in Saint-Tropez, on the southern coast of France. The seaside resort town is perhaps a surprising choice for a winter campaign, but Slimane makes it work. He captures Francesca in black and white, finding interesting visual similarities between her flowing sweaters and the swelling waves, between checked tweed and wild reeds. Her hair, wavy and windblown, seems to take on a special role in Slimane's harmonious compositions.
It is exactly the kind of campaign we could have expected from Slimane… and yet we can't help but feel disappointed. From his very first runway show, Slimane ignited controversy and he has fielded accusations of sexism and racism. Although admittedly it is common for people in power positions to experience detractors and sometimes even media backlash, a quick scroll through Slimane's personal Instagram account does invite scrutiny. It features almost exclusively thin white people, in formalized (and sometimes objectified) portraits that are nearly identical to the visual branding cues of Celine, in addition to the fact that Slimane's name is presented in the same font as Celine's logo. The Celine branded Instagram account fares only slightly better in terms of diversity, with two photos from three weeks ago featuring Thai rapper and singer Lalisa Monaban from the K-pop group Blackpink; prior to that there was a portrait of "Junior from @ Malady.band" in December 2019, and a photoshoot with model So Young in November 2019. These are the most recent examples of the brand's diversity, and there are a handful of others over the past few years, however the diversity does seem notably sparse and subsequently has the potential to read as a form of tokenism.
This issue is not new to the fashion industry but now, as Pride month comes to an end and massive protests against racial oppression continue to rage across the world, as brands try to learn how to address the financial inequality that continues to be promoted and exploited in the wake of Covid-19, this campaign feels like a pregnant silence. Celine has a chance to say something, do something, and with this ad campaign they have not. To be fair, large fashion luxury brands like Celine must plan many months ahead… so it must be acknowledged that this particular campaign was created prior to the global pandemic and anti-racism protests. Regardless, the timing is right to question whether Celine under the direction of Hedi Slimane will change with the times and expand its horizons.
What would more diversity look like for Celine? Can Hedi Slimane translate his particular type of elevation, which he does so well, into a more inclusive vision… and if so how would that evolution manifest?
We wait to see what will happen with hope, optimism, and bated breath.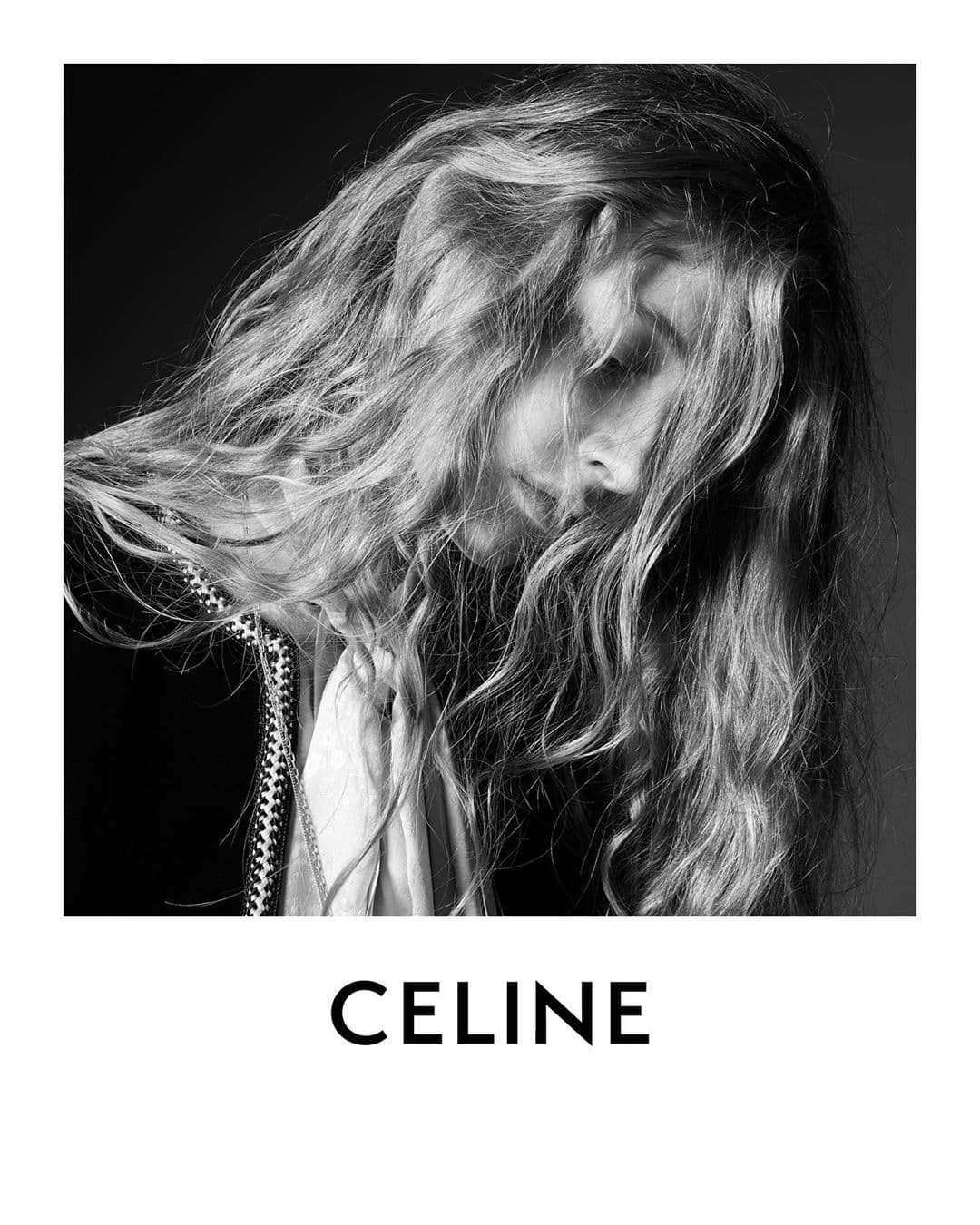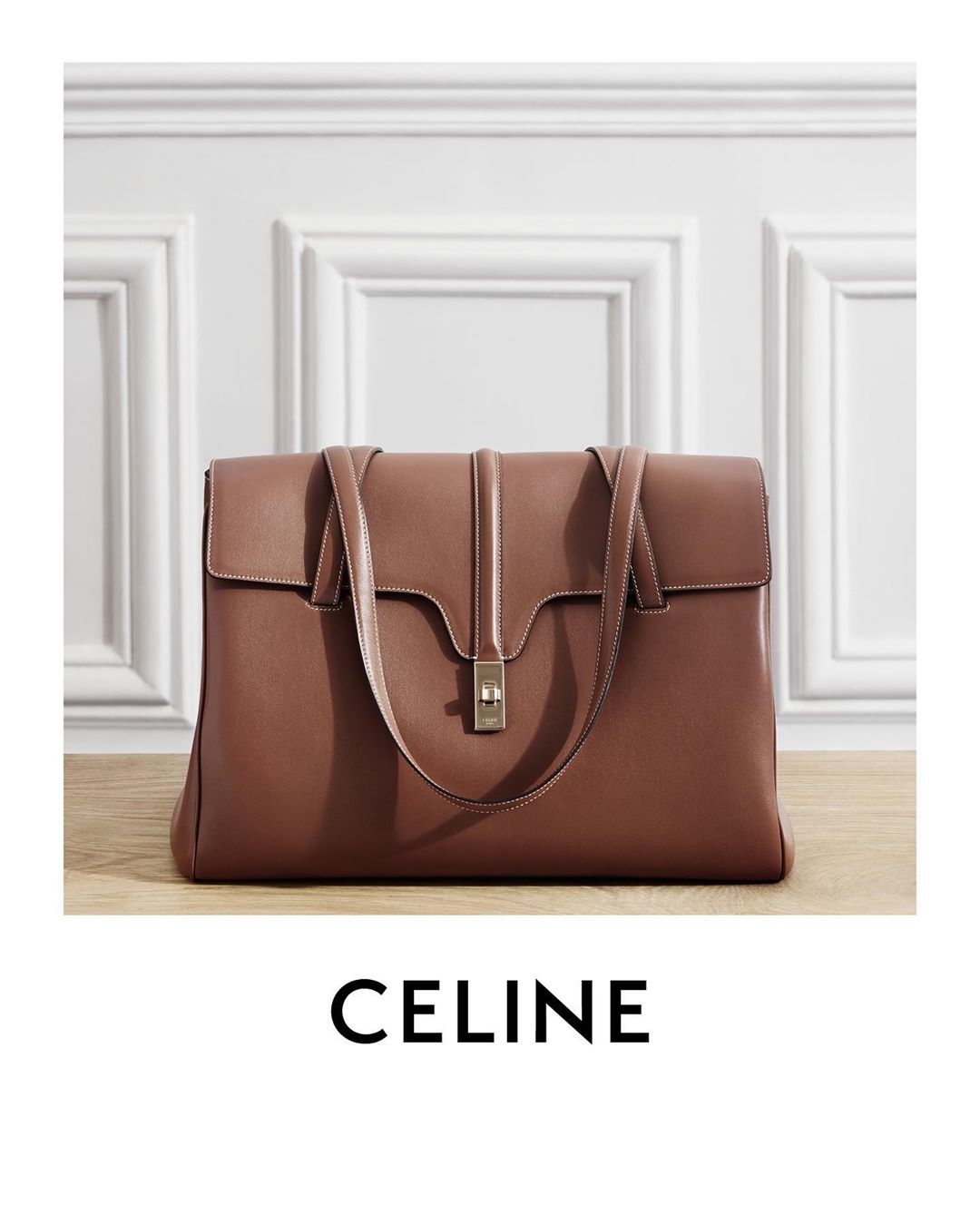 Celine Creative Director | Hedi Slimane
Photographer | Hedi Slimane
Model | Anna Francesca
Hair | Esther Langham
Makeup | Aaron de Mey
Casting Director | Ben Grimes
Location | Saint-Tropez
---