Review of Chanel Cruise 2024 Ad Campaign by Photographers Inez & Vinoodh with models Anna Ewers and Lola Bahia
Chanel explores the glamor and energy of an idealized Los Angeles with the new campaign for its Cruise 2024 collection. The campaign was shot and directed by photography duo Inez & Vinoodh.
Chanel's Cruise 2024 collection fully leaned into the Barbiecore trend that was the mood of the moment when it debuted on the runway, specifically exploring the fantasy world of Malibu Barbie and her love for roller skating, surfing, and all things neon.
Inez & Vinoodh's campaign seeks to synthesize this aesthetic with that of Old Hollywood glamor, capturing house muses Anna Ewers and Lola Bahia on the boardwalks, beaches, and basketball courts of Venice Beach. The sunset paints the sky purple, but there's still plenty of light to make the plentiful gold accents and even glittery pink surfboard of the collection reveal their full shine.
The Cruise collection campaign combines the two worlds of Los Angeles: the old-world glamor of the Hollywood movies we love and the health-conscious colorful sporty vibe of Venice Beach. Loli and Anna embody both worlds dressed in the high style evening focused looks of Virginie's collection while on the basketball courts and surf spots along the Venice boardwalk."

– Inez & Vinoodh
While all of these elements are undeniably present, it never feels like they quite come together – in fact, they may work against each other. The campaign's dreamy, languorous, classically elegant visual approach, especially in the film, feels like it works against the sporty and playful aspect of much of the collection. That's just what is missing here: playfulness, joy, a sense of humor. The campaign takes itself seriously and asks us to do the same, but it's hard to see a scene that's straight out of the world of Malibu Barbie and play it straight-faced.
This is one of the problems with Chanel more broadly; it may be trying to introduce a few new concepts, but it works against these by continuing to rely on a staid notion of luxury that doesn't really resonate anymore (which may be why, apart from its ballet flats, the brand is having trouble connecting with young consumers).
Nonetheless, it's always exciting to see the ways in which old brands work to incorporate distinct aesthetic ideas into their heritage-established oeuvre. Though the experiment didn't quite pay off here for Chanel, it's a strong initial concept that may still resonate with diehard fans.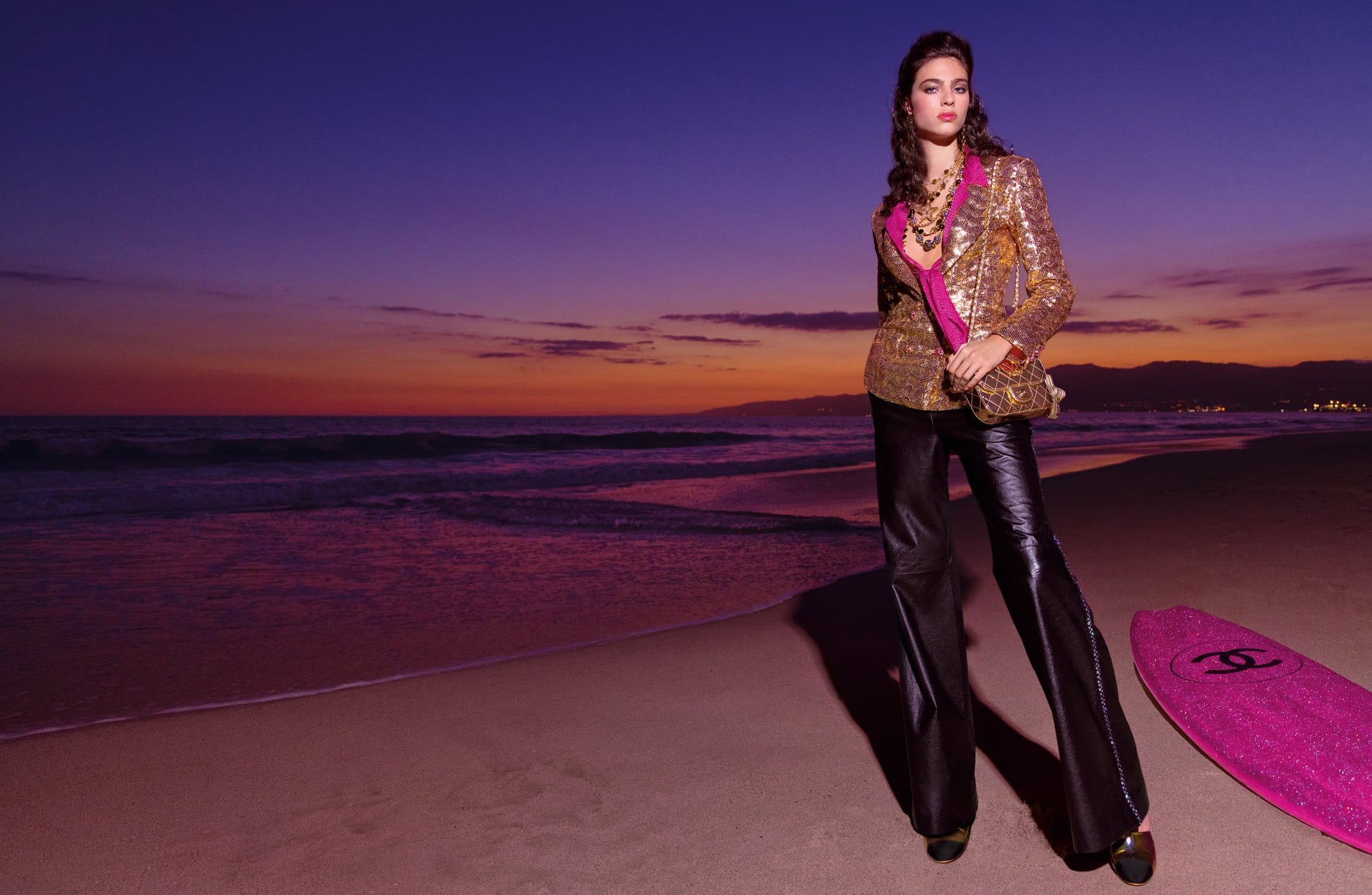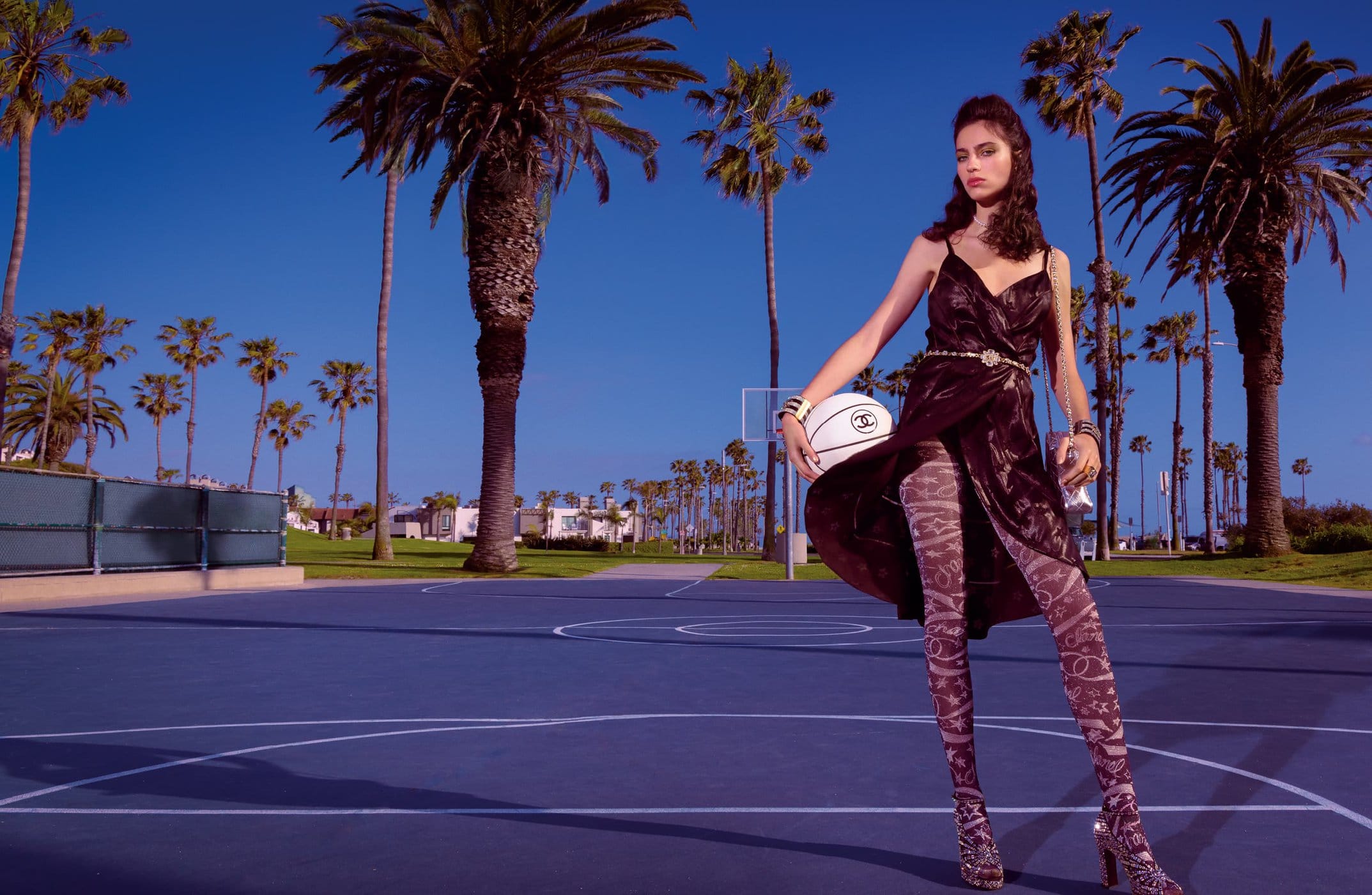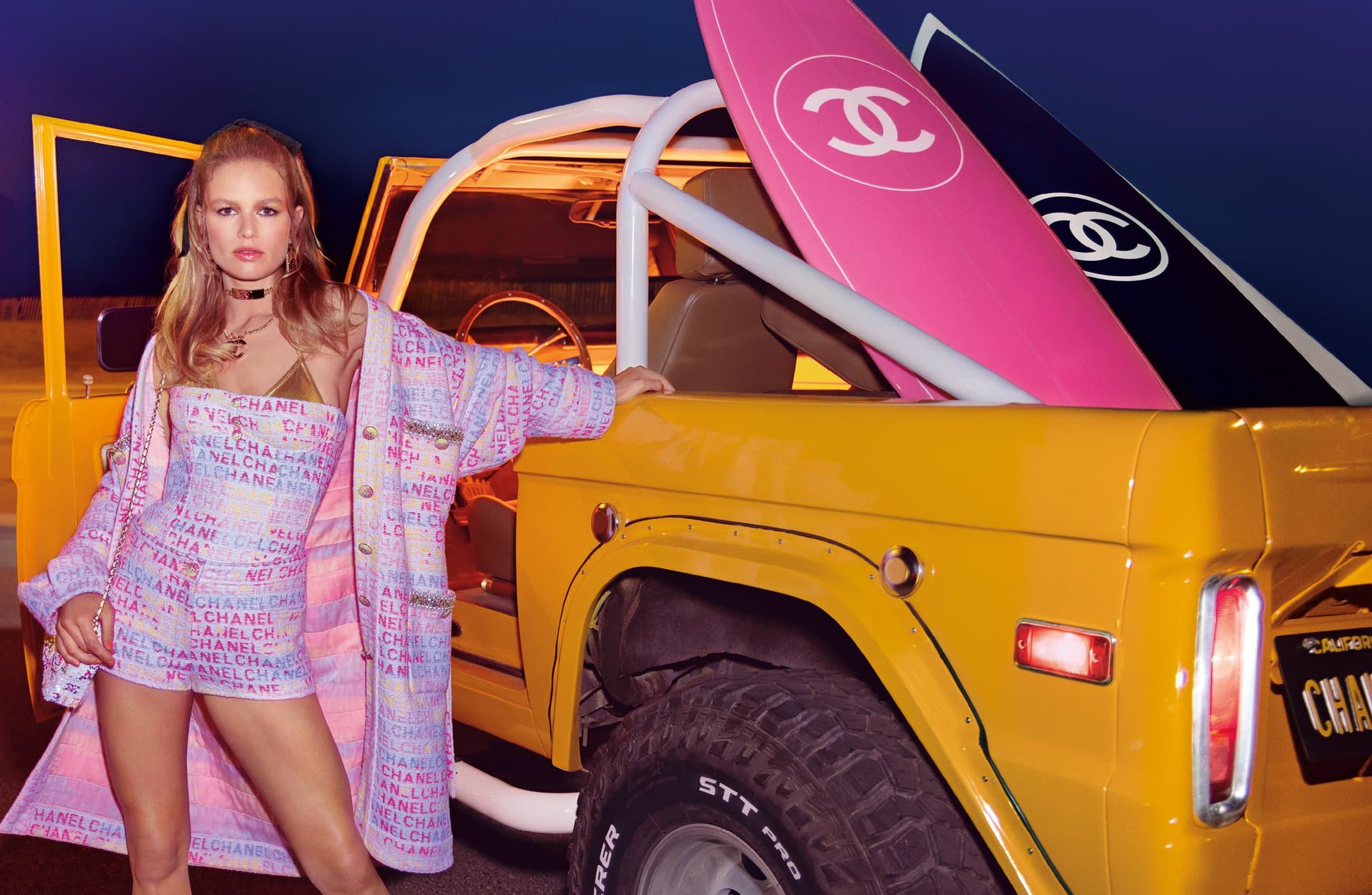 Chanel Creative Director | Virginie Viard
Photographers | Inez & Vinoodh
Models | Anna Ewers and Lola Bahia
Location | Venice Beach, Los Angeles, California

---