---
Review of Chanel Cruise 2024 Fashion Show
Virginie Viard infuses 80s Glam, Barbiecore, and Classic Hollywood Charm into Chanel's Time-Honored Tradition
By Mark Wittmer
Heralded by billboards throughout the city that exclaimed "One Night Only!" and staged at the lot of Paramount Studios, Chanel's Resort 2024 show was a cinematic spectacular that leaned exuberantly into the brand's long-standing ties with Hollywood. Coco Chanel's first trip to California was almost 100 years ago, circa 1931, when created clothes for movies by directors including George Cukor and Jean Renoir, and Karl Lagerfeld built on that legacy by strengthening relationships with actors and celebrities and becoming a red-carpet force to be reckoned with.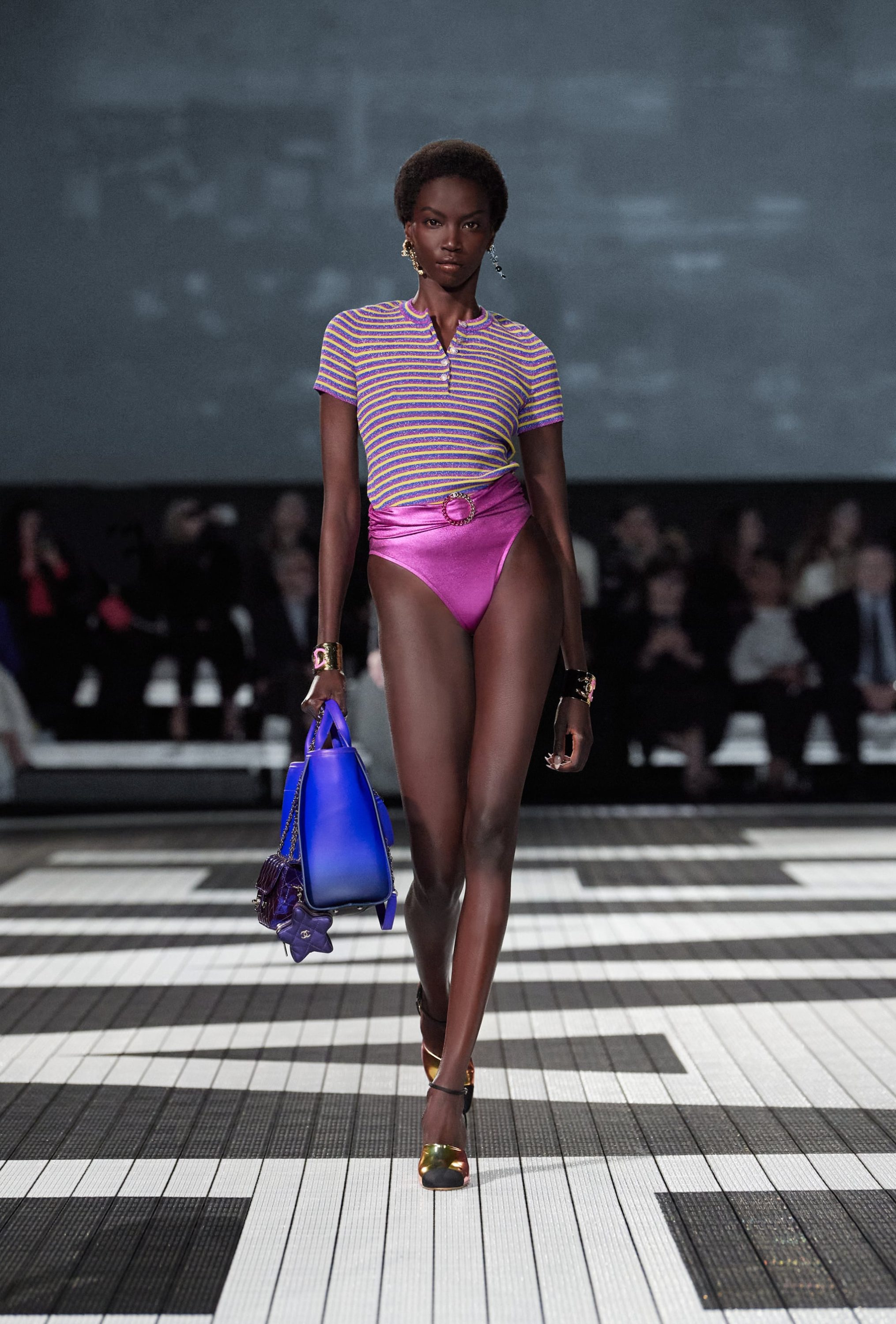 Now current creative director Virginie Viard puts a latest spin on this connection, fusing her favorite house codes with 80s glam, Old Hollywood opulence, and more than a little Barbiecore.
While the collection still fits comfortably within the time-honored tradition of Chanel collections looking pretty much the same every season that Viard has been devotedly carrying onward since she took over from Lagerfeld (there was no shortage of tweed jackets and charm-laden chains), the creative director has felt out a bit more wiggle room as she dual strains of contemporary Barbiecore and idealized 80s Hollywood glam throughout the looks.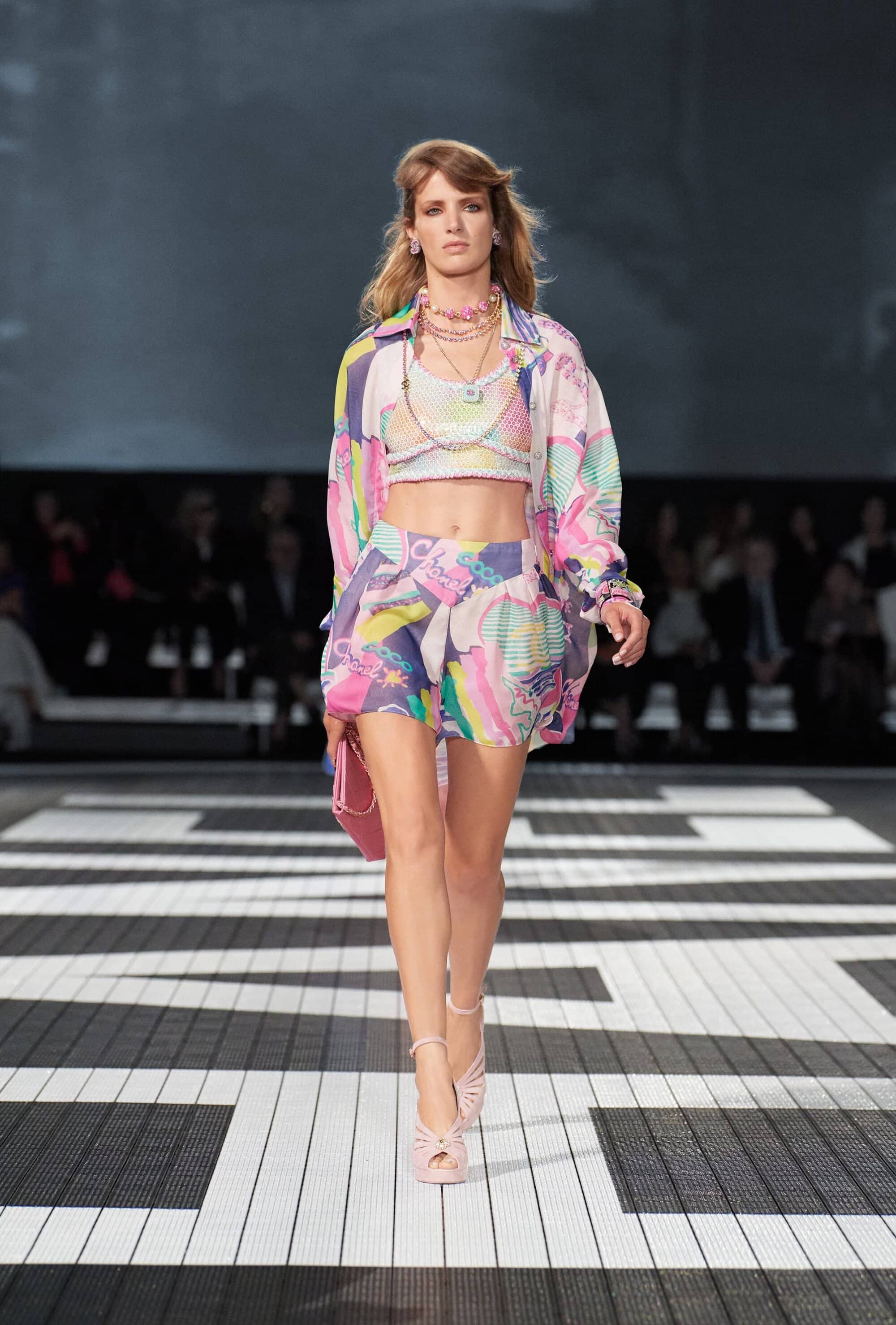 The collection boasted an array of rhinestone-covered mini-shorts, jumpsuits, embroidered bustiers, tank tops, and legwarmers that captured the carefree nature of 80s LA's board sports, aerobics, and roller skating. Or perhaps, to be more precise, these looks weren't what anybody would have actually been wearing in the 80s, but feel like the kind of wardrobe that Malibu Barbie might slip into for a night out on the town. Pastels and gradients appeal to the Gen-Z sensibility while leaning into the 80s maximalist branding aesthetic.
Classic Hollywood charm reared its head with nods to Marylin Monroe and Elizabeth Taylor, while crystal and gold embellishments lent decadence and opulence to both the sporty pieces and the eveningwear. For some onlookers (including Paramount Studios' striking writers, no doubt), these looks ​certainly ​embody a maximalist aesthetic – but if you're wearing Chanel, you're probably not concerned with subtlety anyway.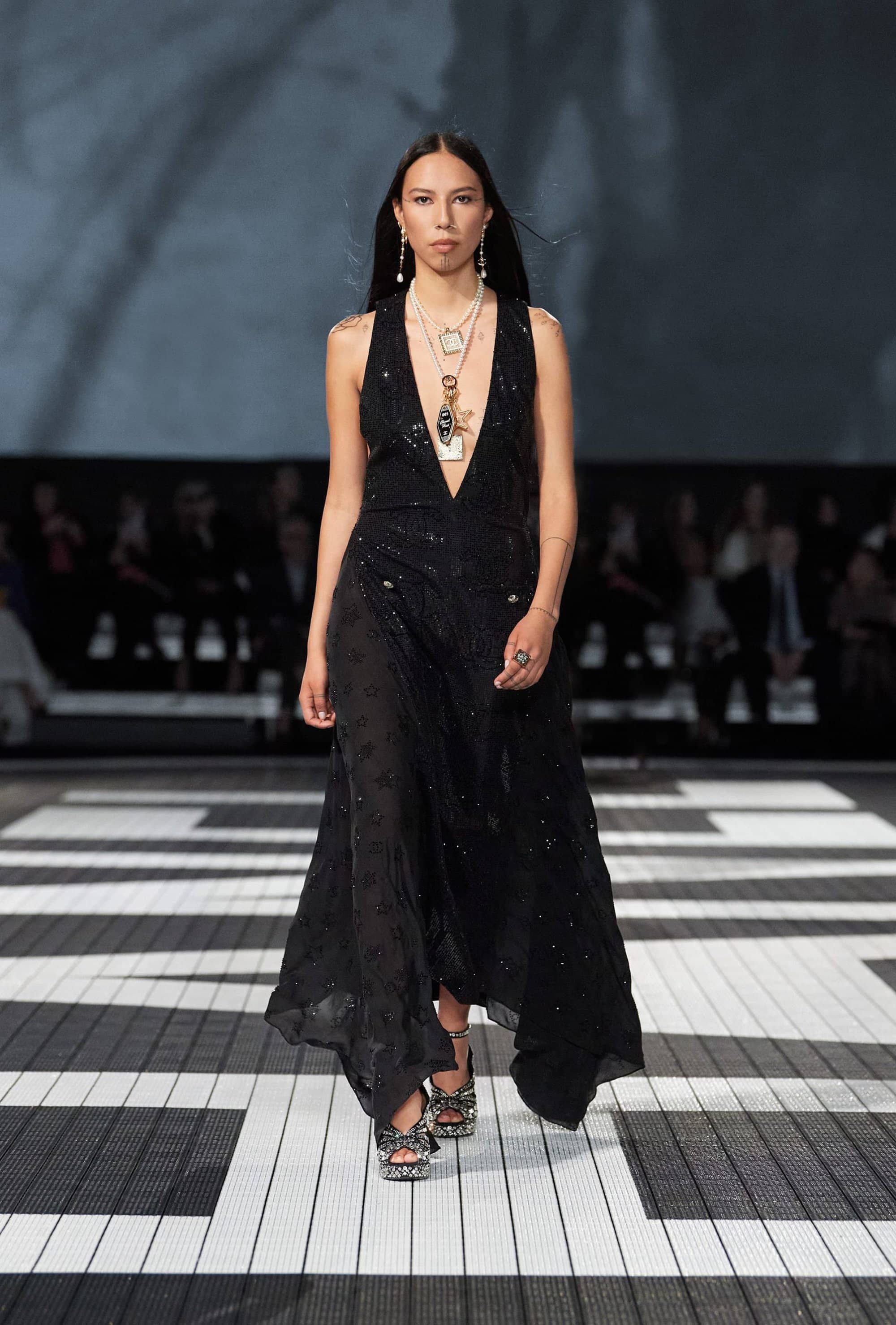 No doubt the must-have item of the collection will be the light-up heels, an ingenious reworking of a childhood icon that both fits perfectly into zoomer nostalgia and the positioning of LA as the sister City of Lights.
A blockbuster runway show and collection that pulls no punches in serving up its idealized and maximalist dives into Hollywood and Los Angeles cultural references, Cruise 2024 will delight Chanel fans old and young alike.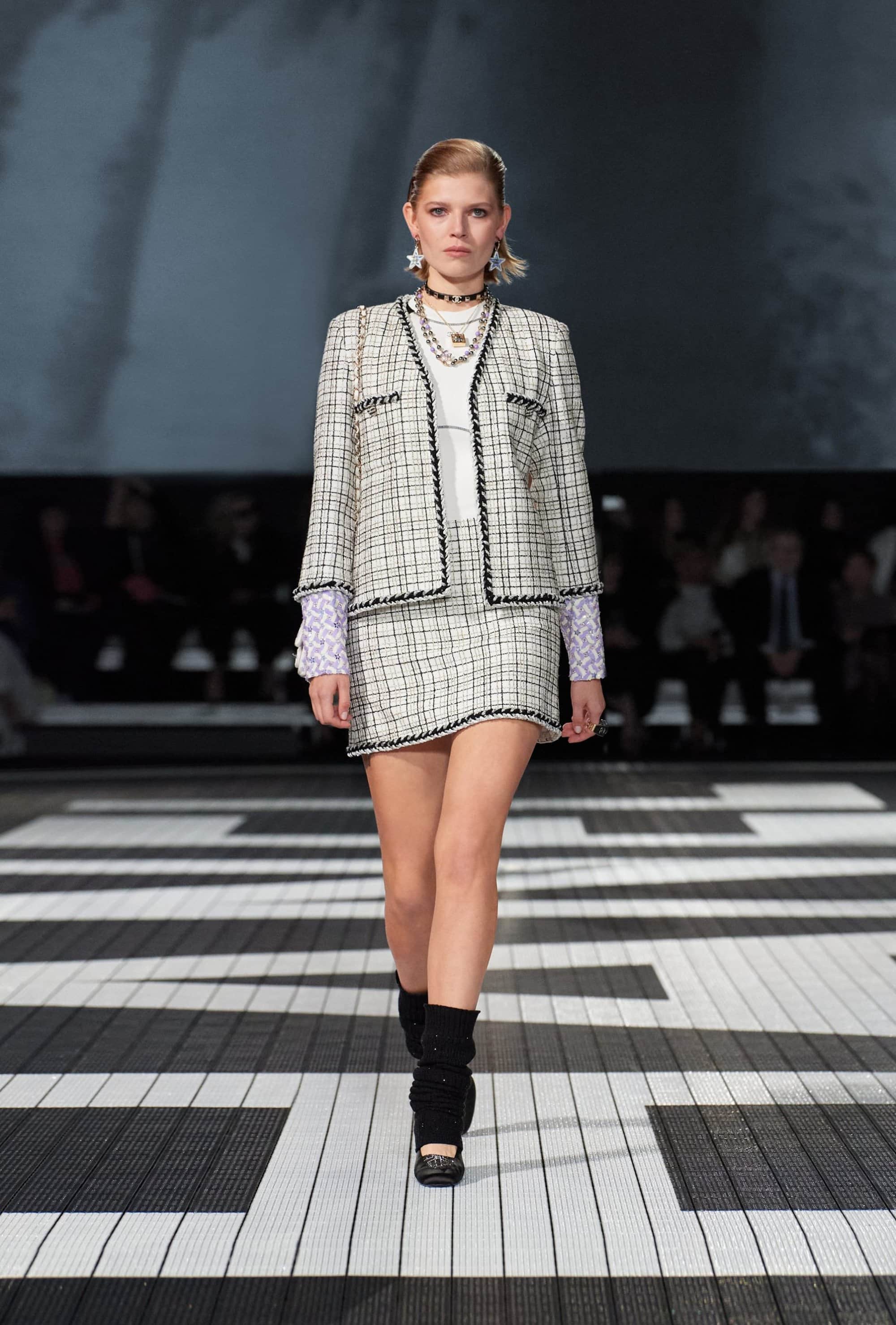 ---