---
Chanel celebrates a unique tradition with a unique new campaign.
Chanel's Métiers d'Art show is a runway show outside of the traditional fashion calendar that seeks to honor the fine craftsmanship that its artisan partners bring to the house's collections. Each year, the historic house turns to a different location to pay tribute to the workshops that provide the house with everything from lace to silver buttons and fine embroidery work. This year's collection and show, Paris – 31 rue Cambon, paid homage to the Chanel's historic headquarters.
Creative director Virginie Viard recruited American film director Sofia Coppola to realize the unique collection's campaign for this year. Coppola also collaborated with Viard on décor for the runway show, held last December at the Grand Palais, which reconstituted Coco Chanel's apartment, the Haute Couture salons, as well as the famous mirrored staircase of 31 rue Cambon. Coppola directed a pair of short films to form the campaign.
The first is a video collage made from archival footage and images of the house's historic address. Featuring impressive editing, the brief video gives an exciting glimpse at Coco's process. Towards the end, color photographs work their way in, and we see Viard confidently handling the legacy.
The second film, created with Sofia's brother Roman, was filmed at the runway show's afterparty. It has a documentarian, slice-of-life feel, with the elegant but fun ambience of the evening being captured in real time. Of course the Coppolas manage to find a cohesive visual aesthetic, with gorgeous coloring and camera angles that feel both intentional and natural. The result is artistic, organic, and ephemeral.
The campaign feels as unique and tasteful as the show and collection it celebrates. Just like the intention behind the métiers d'art show, its campaign shows a deep respect and appreciation for the craftsmanship and artistry that makes Chanel's clothing so beautiful.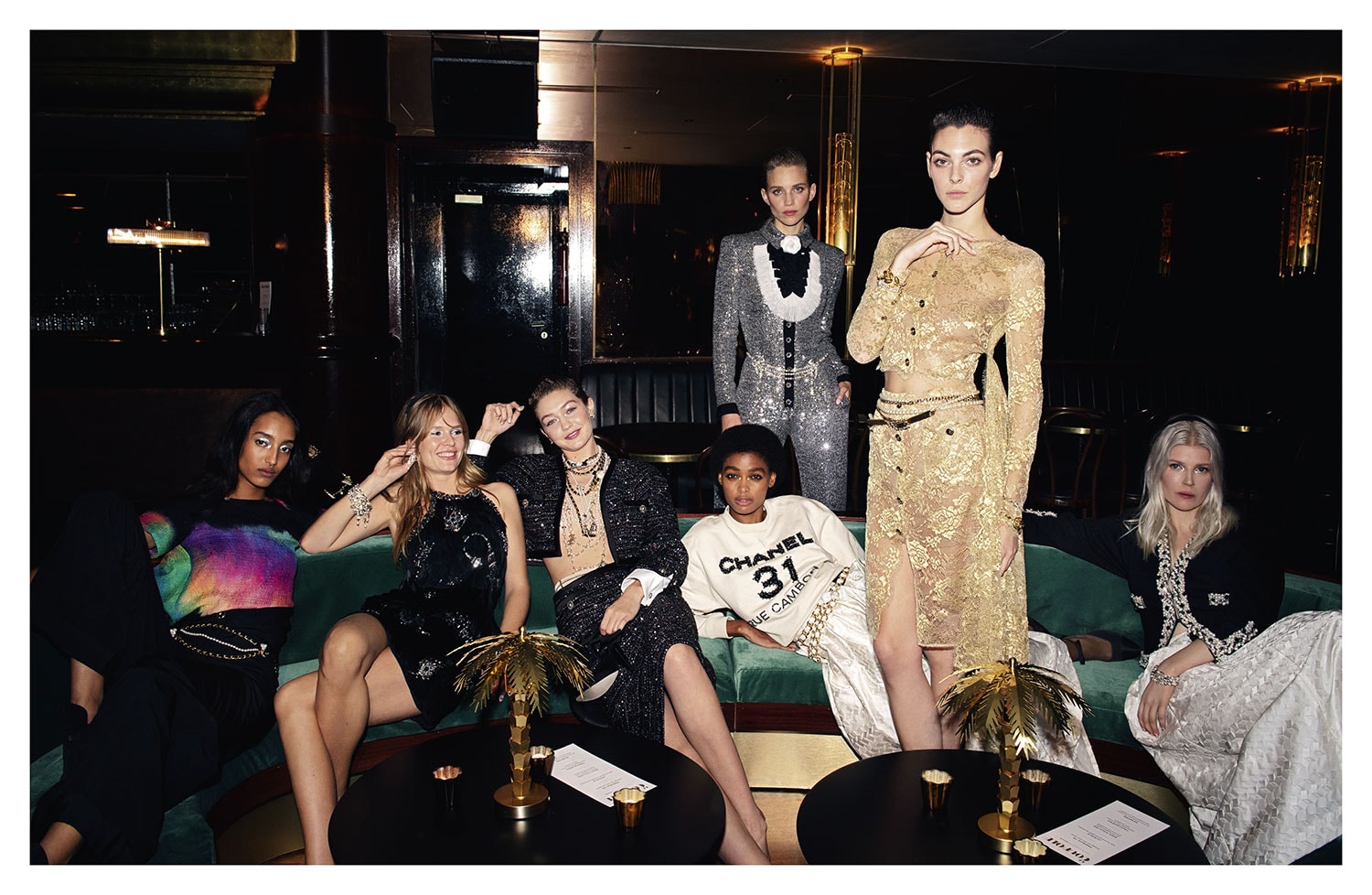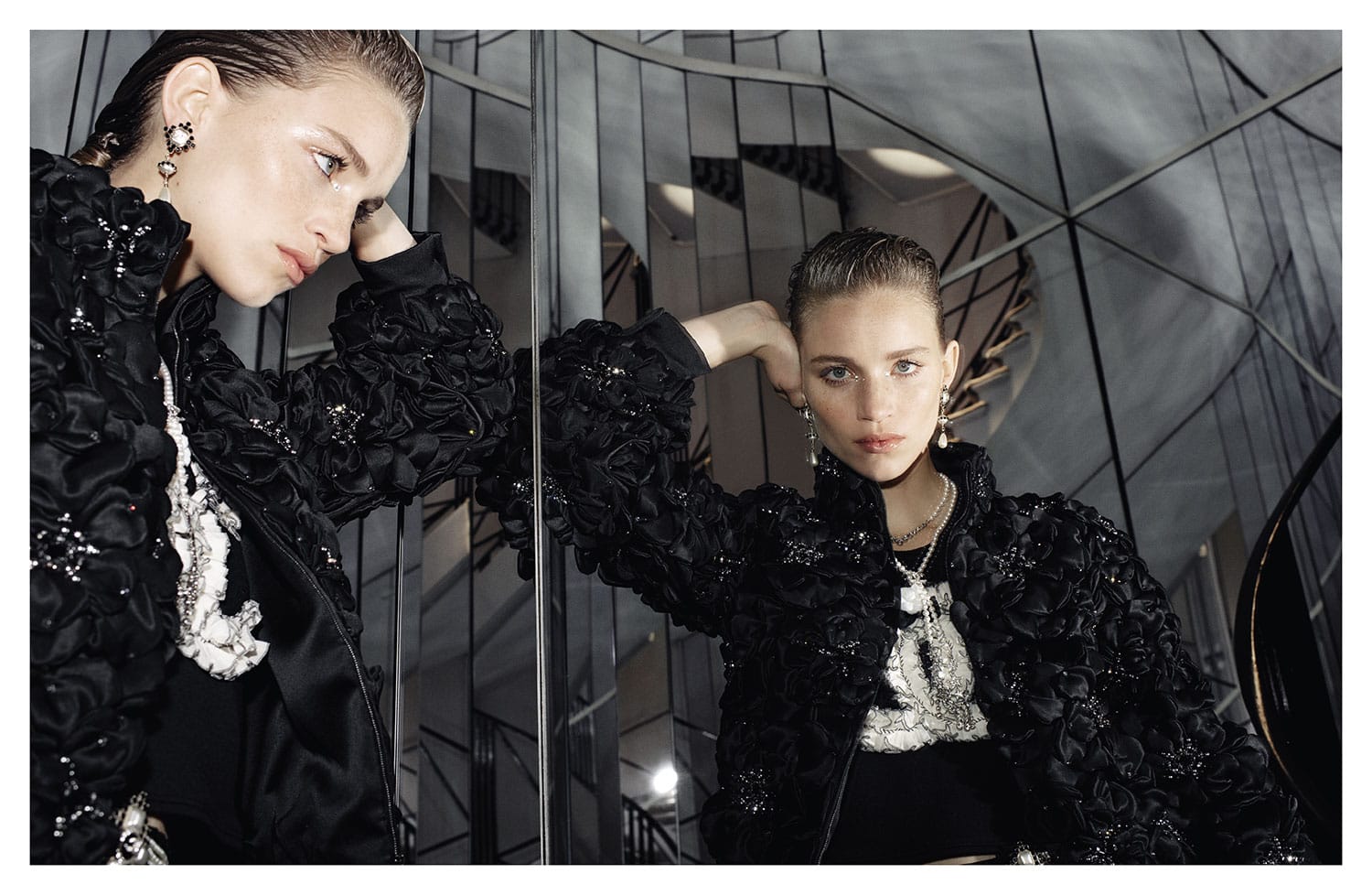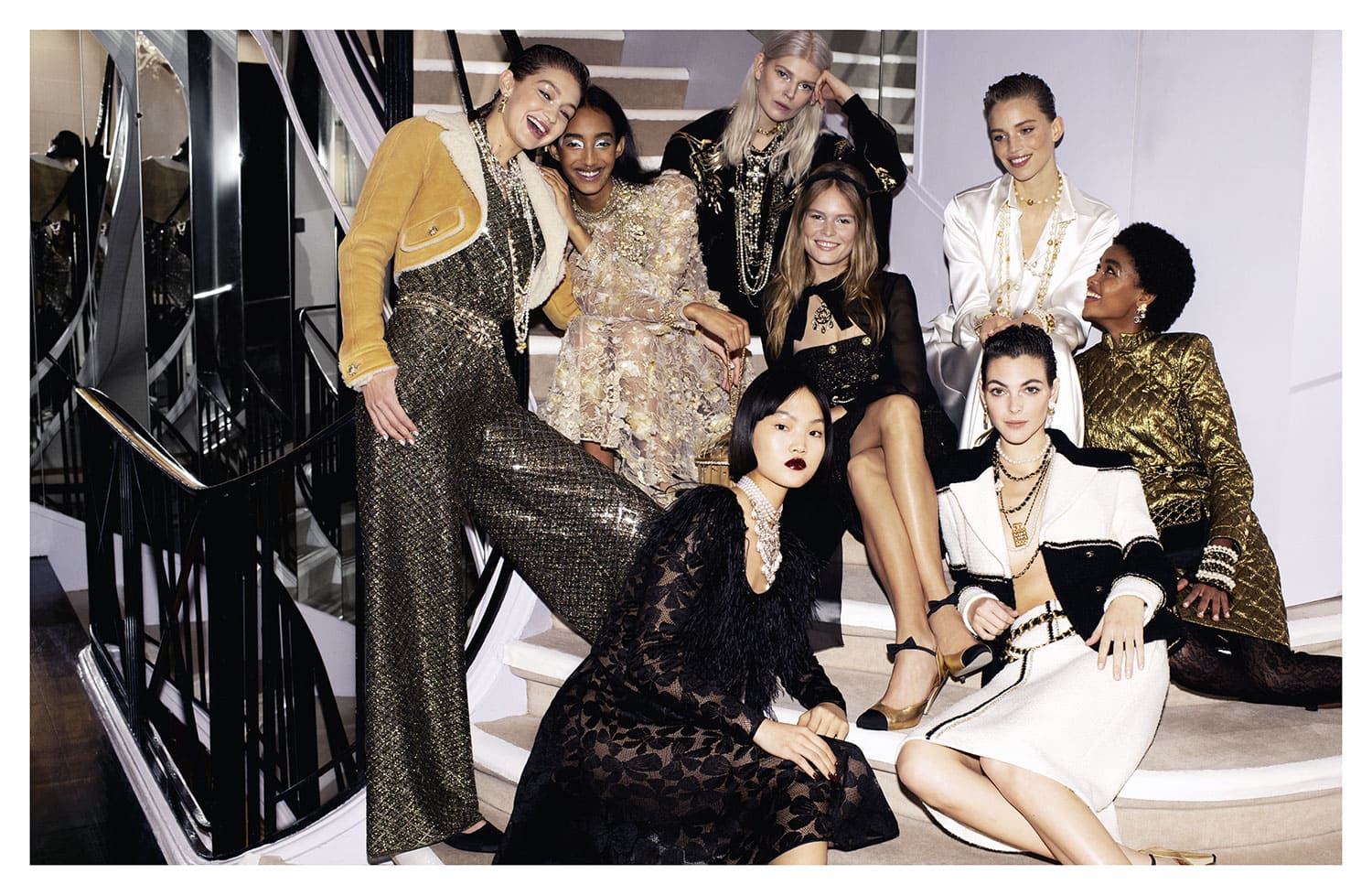 Chanel Creative Director | Virginie Viard
Creative Director | Sofia Coppola
Directors | Sofia Coppola & Roman Coppola
Photographer | Melodie McDaniel
Models | Mona Tougaard, Gigi Hadid, Vittoria Ceretti, Rebecca Leigh Longendyke, Anna Ewers, Ola Rudnicka, Pan Haowen & Blesnya Minher
Location | La Coupole in Paris
---