---
Rumors of Virgil Abloh joining Louis Vuitton have circulated for months leading up to Abloh's appointment as Men's Artistic Director of the Parisian Fashion House. The appointment, which was announced on Monday, sent shockwaves through the fashion industry for good reason and will undoubtedly be the topic of conversation until he presents his debut collection for the House.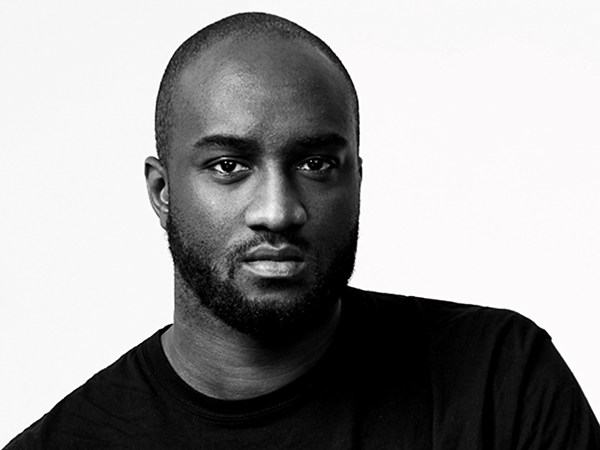 For one, Abloh is the first African-American person to assume the coveted title of Artistic Director at the number one fashion house in the world, a feat that surely nobody expected so soon.
Second, the appointment proves that the relationship between luxury fashion and streetwear can no longer be regarded as taboo. High-end streetwear has been a target for criticism by sensible fashion consumers for several years. Many argue that the price of a t-shirt should not exceed the price of high-end sneakers or designer jeans, and that design sensibilities have diminished due to streetwear. Also, designers fall victim to culture appropriation allegations. Demna Gvasalia of Vetements and Balenciaga comes to mind for these critiques.
While many turned their noses to the Louis Vuitton x Supreme collaboration that debuted at the top of 2017, the collection spurred frenzy and sold out immediately, much like Off-White's collaborations with Nike, Moncler, Jimmy Choo, Timberland and even Ikea. Louis Vuitton x Supreme could have been the tipping point between luxury fashion and streetwear's relationship, but was arguably the litmus test for Abloh's appointment.
Many question Abloh's resume as well. Past Artistic Directors at Louis Vuitton have designed at illustrious labels such as Maison Margiela and Dunhill prior to joining the House, unlike Abloh who launched Been Trill and Pyrex Vision. Many also focus on Abloh's celebrity ties to Kanye West, having art directed the rapper/designer's Watch The Throne album with Jay-Z, but overlook his training as an architect, his internship with West at Fendi, and his place as a finalist of the 2015 LVMH Prize.
The creative director does not have the traditional fashion design career that many directors before him have had, which makes his appointment at Louis Vuitton that much more surprising, but it's also a sign of so much more.
Abloh received this honor for his acumen, as well as his ability to disrupt tradition and shift conversation. His appointment as Louis Vuitton's Men's Artistic Director is a sign of the times and is a sign that this period is far from over.
Jay Bell, SVP/DMM Men's RTW at Barneys New York says, "Virgil's appointment as men's artistic director at Louis Vuitton is a game-changer signaling a cultural leap forward for the revered house, Vuitton is smart to tap Mr. Abloh. Once his collection is launched, the frenetic energy will be palpable."
"It's the most exciting news I've heard this Spring," said Constance White about Abloh's appointment.
"Ever since Vuitton began bringing in personal brand designers to craft a ready-to-wear image for the house, they've picked some of the best and most provocative talent around from Marc Jacobs to Nicolas Ghesquiere and now Virgil Abloh. Obviously, it's tremendous for Abloh and well deserved, LV is one of the most influential luxury houses in the world."

Not many black or African-American people have led the direction of a Parisian fashion house's men's or women's business. Before Virgil, there was his fellow Ghanaian from London, Ozwald Boateng at Givenchy, and Olivier Rousteing, who joined Balmain in 2011 and continues to lead the House. What separates Virgil from Ozwald and Olivier is Louis Vuitton itself, the mecca of all things luxury fashion and lifestyle. One half of the top luxury conglomerate in the world.
Julie Gilhart said this about his appointment, "I think it's a smart move. Virgil knows how to build a vibrant community around all that he does and that is one of the most important things to do for new brands or more established ones."
"I'm very proud & happy for Virgil as the first African American to be appointed to the highest levels of creativity at the esteemed French house. More positions will be filled across the luxury fashion landscape for qualified, youthful creative types," continued Jay Bell.
"The influence of African American and Afro style on global fashion and pop culture is at a full peak and I would think Abloh will bring this to the table with authenticity along with his multi-dimensional background," added White. "The men's business in fashion has become much more important and sexier than it's ever been. All eyes are on Abloh."
It is very clear to see when Abloh has had his hands in a project, too. While his designs have been described as "boring" or "unoriginal" by fellow fashion designers, he succeeds in branding and communication, which ultimately keeps your consumer coming back for more. Abloh, in a way, is evidence that modern day creative directors must possess a vision that goes beyond fashion and store design, and must be able to share their vision succinctly.
Alessandro Michele at Gucci, Hedi Slimane and Marcus Wainwright at rag & bone are fantastic examples of directors that create worlds beyond fashion.
Since taking over as Creative Director of Gucci, Michele injected a new energy into the House through art and technology. Now, Gucci celebrates emerging and established artists like Coco Capitan and Ignasi Monreal by giving them a platform to showcase their ideas and expertise through capsule collections, murals, campaign imagery and international art shows.
Hedi Slimane has a unique photographic point of view that is dark, moody and brooding, and helped inform his vision at Saint Laurent. Slimane art directed and often photographed the Saint Laurent campaigns in order to keep the messaging and imagery consistent across the board. Even magazine covers and editorials that bore Slimane's images resembled Saint Laurent campaigns. The designer and the House became one.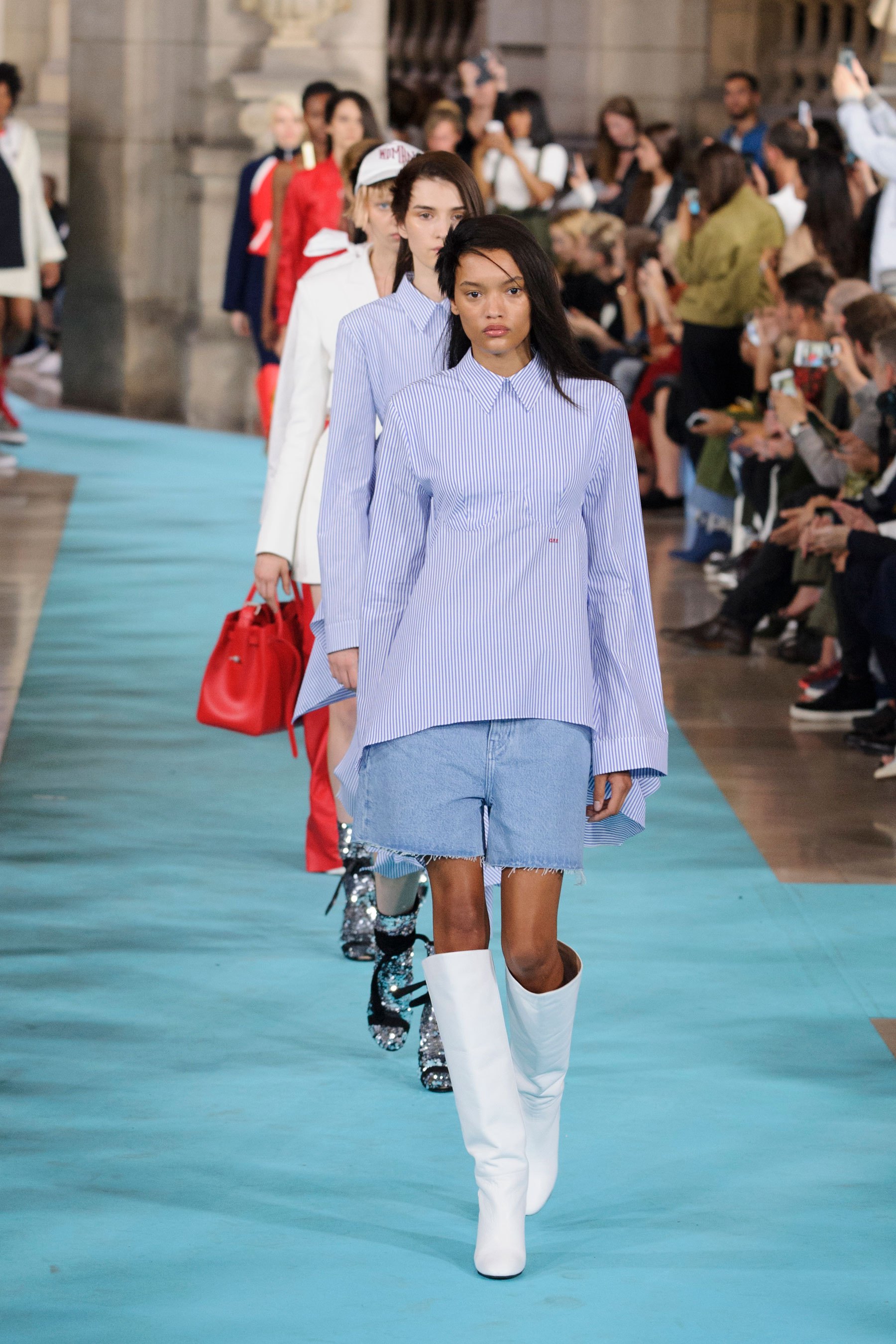 Marcus Wainwright is similar to Slimane and Abloh in his focus on entertainment and visuals. The rag & bone Founder and Creative Director established a film company under his brand's name and releases films at the Tribeca Film Festival among others.
Like these directors, Abloh has found ways to further communicate his vision beyond fashion. He has held solo art exhibitions and partnered with Takashi Murakami on an exhibit in February, and he is a DJ as well, recently hosting a show in New York City on March 24. He applies his singular vision to other mediums to expand his Off-White world and get acquainted with the fashion adjacent.
"Virgil is a masterful DJ and curator of all things," added Gilhart. "How he will mix all of that with a platform like Louis Vuitton is sure to bring a new energy to the brand. Kim Jones did a great job; this is a brand new chapter."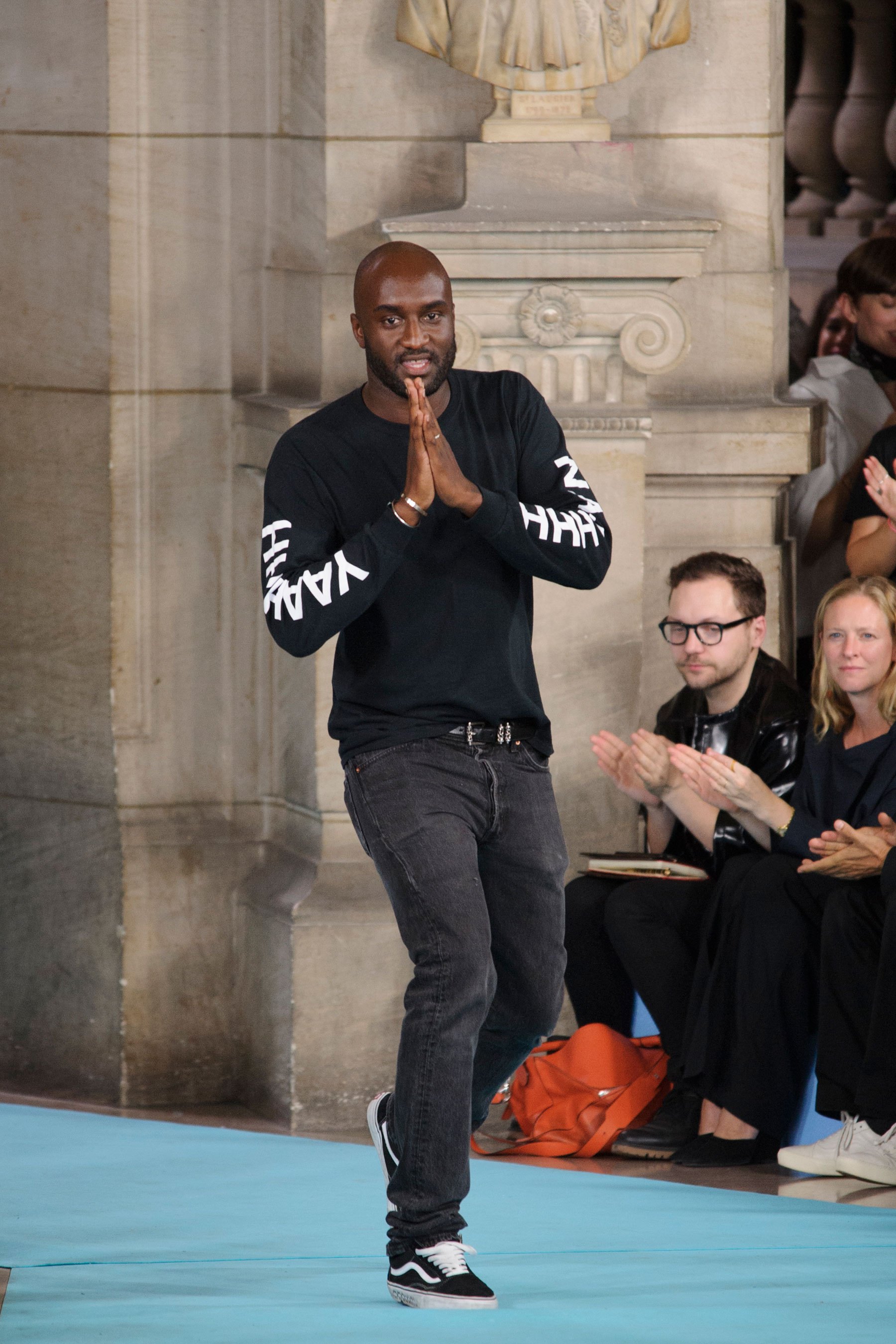 Abloh is very much ingrained with pop culture, with connections to superstar musicians, artists and supermodels, and has been at the forefront of what is new and cool for some time. He also bears an international appeal that makes him one of the few true rockstar designers in the world today.
Hoards of fans in Paris form crowds outside of venues hosting Off-White runway shows, and fans in New York City do the same for Abloh's DJ sets at Up & Down, Output and Schimanski. He has been the ghost in the machine, quietly leading luxury fashion's acceptance of streetwear through collaborations and social media-era brand communication, which can be easily missed due to noise and clutter on timelines and feeds. Now he can control the conversation with Louis Vuitton, the House that sits at the head of the table.
---
---