---
Several rising fashion photographer stars have broken out over the last few years but none with the global panache of the colorful Chen Man. Her high-impact photography has graced covers and editorials of international fashion publications including Wallpaper, Muse, Elle China, Harper's Bazaar China, and Vogue China to name a few.
Born in Beijing, Chen Man earned her photography degree from the Central Academy of Fine Arts and proceeded to produce arty, manipulated, fantastical images that had one hand in the art world and the other in fashion. Fashion took notice and Paul Marciano came calling and thus a partnership with Guess was formed. For Holiday, the Guess creative director and Chen Man took the show on the road producing the first Guess in Japan ad campaign for holiday. The result was an unexpected and colorful surprise adding a new element to Guess.
Kenneth Richard chatted with the Beijing based photographer via an interpreter about the latest Guess campaign, swords, Paul Marciano, and what is next for her.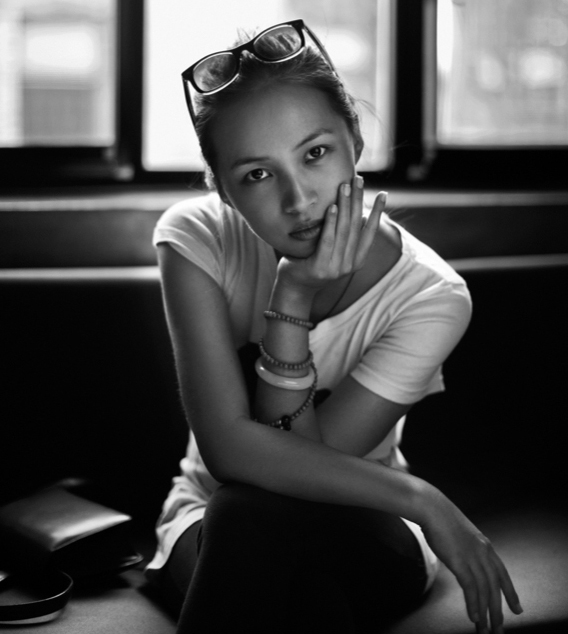 Kenneth Richard: Thanks for taking the time to chat with us about the Guess campaign which looks stunning and refreshingly unexpected. How did you decide to take Guess to Japan for the holiday?
Chen Man: The shoot location was chosen by Paul and me. Paul really likes Asia, especially Japan. Japan preserves the Asian tradition very well. I wanted to find a place with a deep Asian culture, combining the ancient characteristics with the modern sexiness of Guess. That is why we chose Japan, it communicates the feeling of merging the east and the west.
拍摄地点是Paul和我一起来定的。因为Paul本身喜欢东方,他特别喜欢日本,因为日本把东方传统文化保留得非常好。我也是非常喜欢,想找一个东方文化比较浓郁的地方,能够将古代特色和GUESS的现代的性感结合在一起,就是东西结合的这种感觉的地方,所以选定了日本
Kenneth Richard: The models have a warrior sensibility yet sexiness that is inherently Guess. How did you arrive at the look and decide to layer in swords?
Chen Man: Guess has always been very sexy, lots of denim and bombshell hair. I wanted to add masculine elements to these feminine feelings. This is mixing the East and the West, not only in the genders, but also with the story and styling. Therefore, I chose the black samurai outfit and mixed it with the sexy feminine pieces in the Guess collection.
我觉得Guess以往都是性感,性感,再性感:牛仔,金色卷发,都是这种感觉。我想让这种女性的感觉加上一些男性的元素,而且是东西混合的;不光是在性别上的,而且是在故事上、造型上都有所混合,所以选择黑色的这种武士的衣服来混搭了Guess这种女性化的性感的衣服。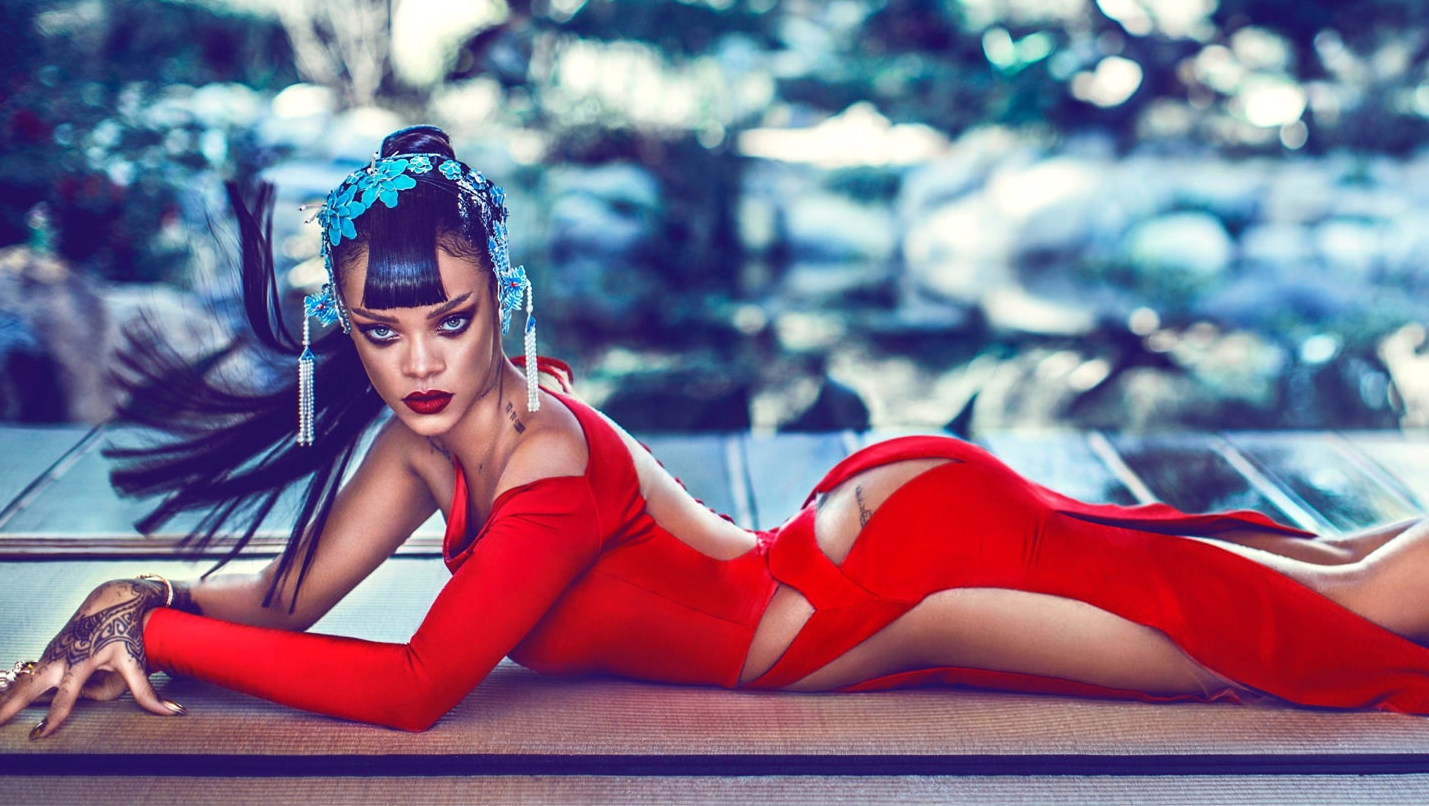 Kenneth Richard: You've shot for Guess a number of times now, what is it about the brand that appeals to you?
Chen Man: In my opinion, out of all the brands, Guess is one of the most well-known brands. They have their own distinctive style. Over the years, Guess has created a lot of classic advertising campaign images. A lot of famous models have become the idols we know today because of Guess campaigns. Not only did Guess create their own classic style, but they also discovered a lot of Guess models along the way. Mr. Marciano also discovered me, so I am very thankful for Guess.
我觉得对于很多品牌来说,Guess他们是一个偶像品牌。因为他们有自己鲜明的品牌风格。从古至今,Guess塑造了很多经典的广告形象,很多广告模特也都因此成为了一代性感偶像,这些都是GUESS发掘出来的。他们不仅构筑了经典的Guess风格,还发掘出了许多经典的GUESS模特。当然,Paul先生也发掘了我,所以我非常感谢Guess.

Kenneth Richard: What is next for you?
Chen Man: World tour exhibition. "East • West" – the new philosophy of painting and graphic exhibition and lecture. West starts from LA, East starts from Beijing Oriental Imperial Ancestral Temple.
巡回展览,"东·西"新的国画和图像的哲学展和讲座,西方从LA开始,东方从北京故宫的太庙开始。
Kenneth Richard: Thanks for taking the time to chat?
Chen Man: My pleasure!
我的荣幸
---