---
Coach goes home to the concrete jungle for their Spring 2020 campaign.
Titled "Originals Go Their Own Way," the campaign is set in New York City, Coach's home since its founding in 1941. Starring the global face of Coach menswear, actor Michael B. Jordan, alongside the new face of Coach, none other than the legendary Jennifer Lopez, the campaign brings creative director Stuart Vevers' vision for Coach in the new decade to life.
To help capture this colorful vision, Vevers worked with photographer Juergen Teller, and agency General Idea, whose partnerships with Coach began in the fall of 2019 and has continued through its holiday and spring campaigns. Shot in iconic locations around the city, including the Edge at Hudson Yards and the High Line, where Coach held its show for the Spring collection, the images also feature the sculpture "Brick House" by the artist Simone Leigh. The public artwork, a 16-foot tall bronze bust of a black woman that references numerous architectural styles, is a symbol of inclusion, optimism, and strength that sits beneath the house's headquarters, and was featured in its recent show.
Teller brings his trademark style to lensing the stars, effortlessly finding a slick but colorful aesthetic unity that emphasizes the energy of his subjects. Sunlight glints off skyscrapers, splashes of color pop against a concrete background. The images of Lopez feel especially strong: she seems both at home in the city and excited to shake it up.
"I have a unique history with Coach that dates back to 'All I Have,'" said Lopez. "It is a brand that embodies the essence of being born and bred in New York and I, of course, deeply relate to that. In all it creates, Coach promotes individuality and optimism in its style as well as a sense of authenticity and inclusion. Like me, we're both New York originals, who create a unique mix of high-fashion with street edge. With Stuart's designs and Juergen's photography, we captured special and unique visual moments for this campaign with the iconic New York City skyline as the perfectly tailored backdrop."
Perfectly tailored indeed! The campaign's various elements work together seamlessly. With its blend of unique identity and style in which it finds an uplifting cohesiveness, it is a testament to the beauty and strength of diversity and originality – just like New York City itself.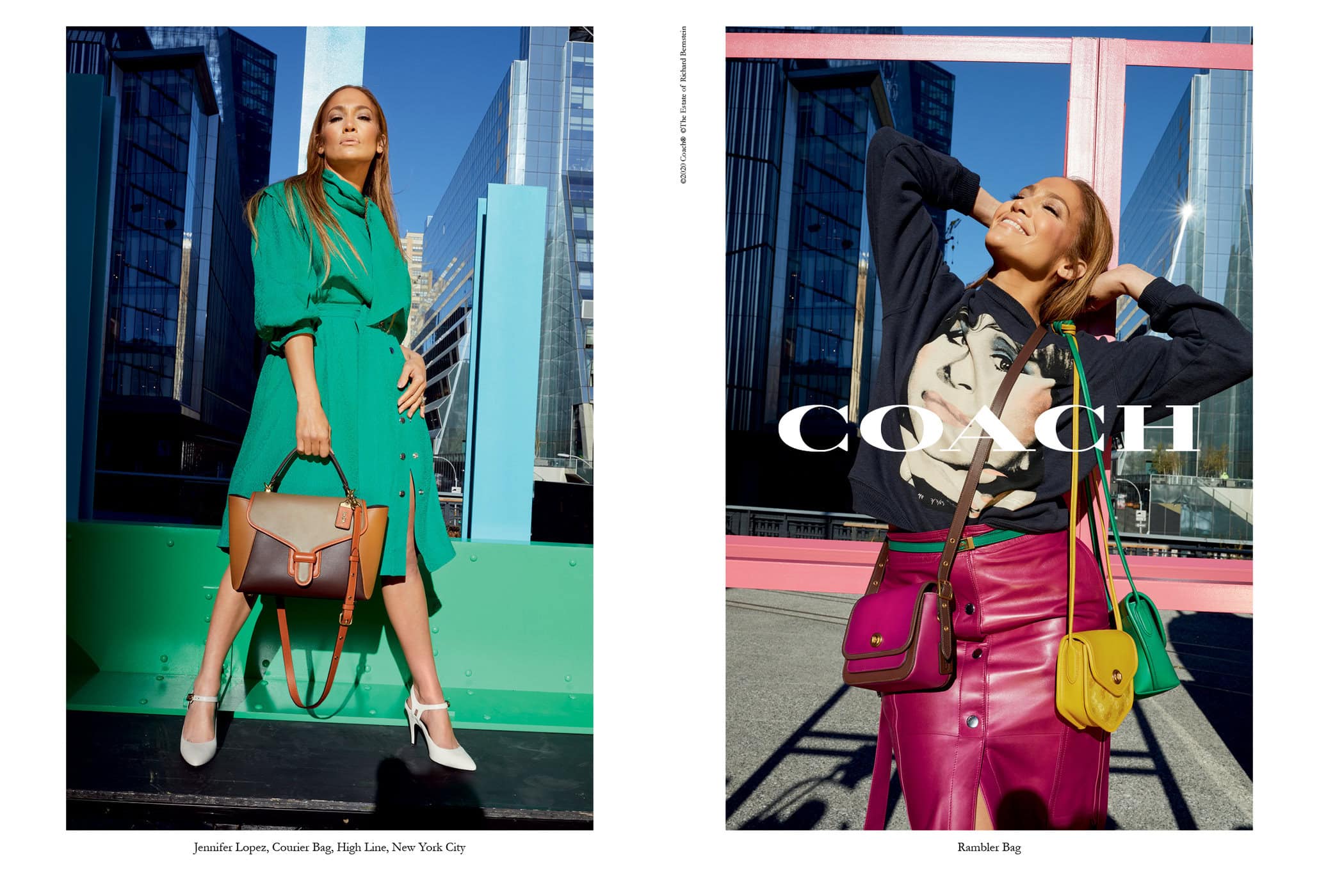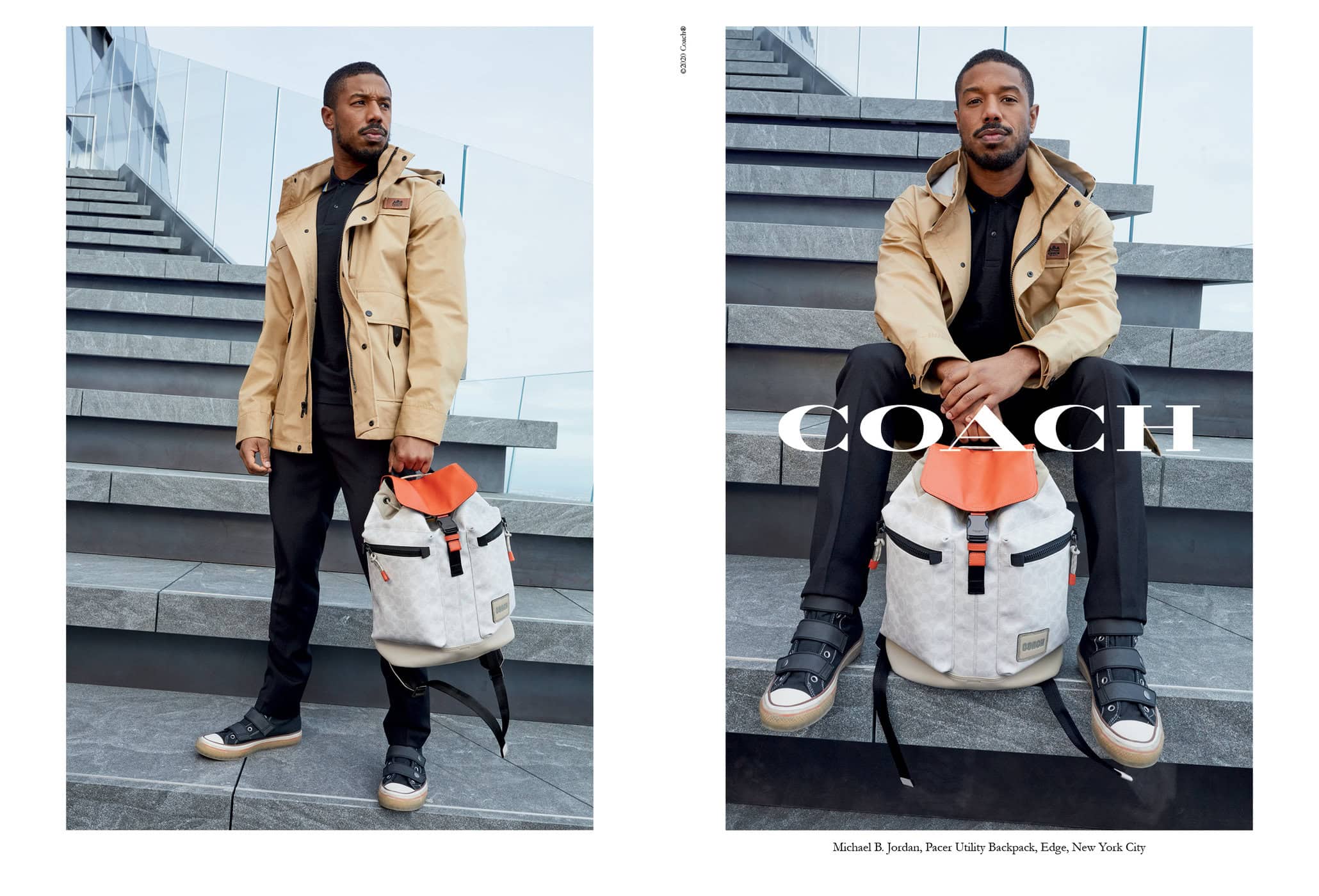 Coach Creative Director | Stuart Vevers
Agency | General Idea
Photographer | Juergen Teller
Talent | Jennifer Lopez & Michael B. Jordan
Location | New York City
---