Review of Commas 'Casa Flotante' Summer 2022 Ad campaign by Creative Director Richard Jarman and Photographer Jorge Perez 
Commas shares a new Summer 2022 campaign full of quiet sensuousness and colorful warmth. Entitled "Casa Flotante" (Floating House), the nostalgic yet technically minded collection is crafted to match the mood and motion of adventurous summer days, and photographer Jorge Perez's dreamy campaign imagery expresses this character.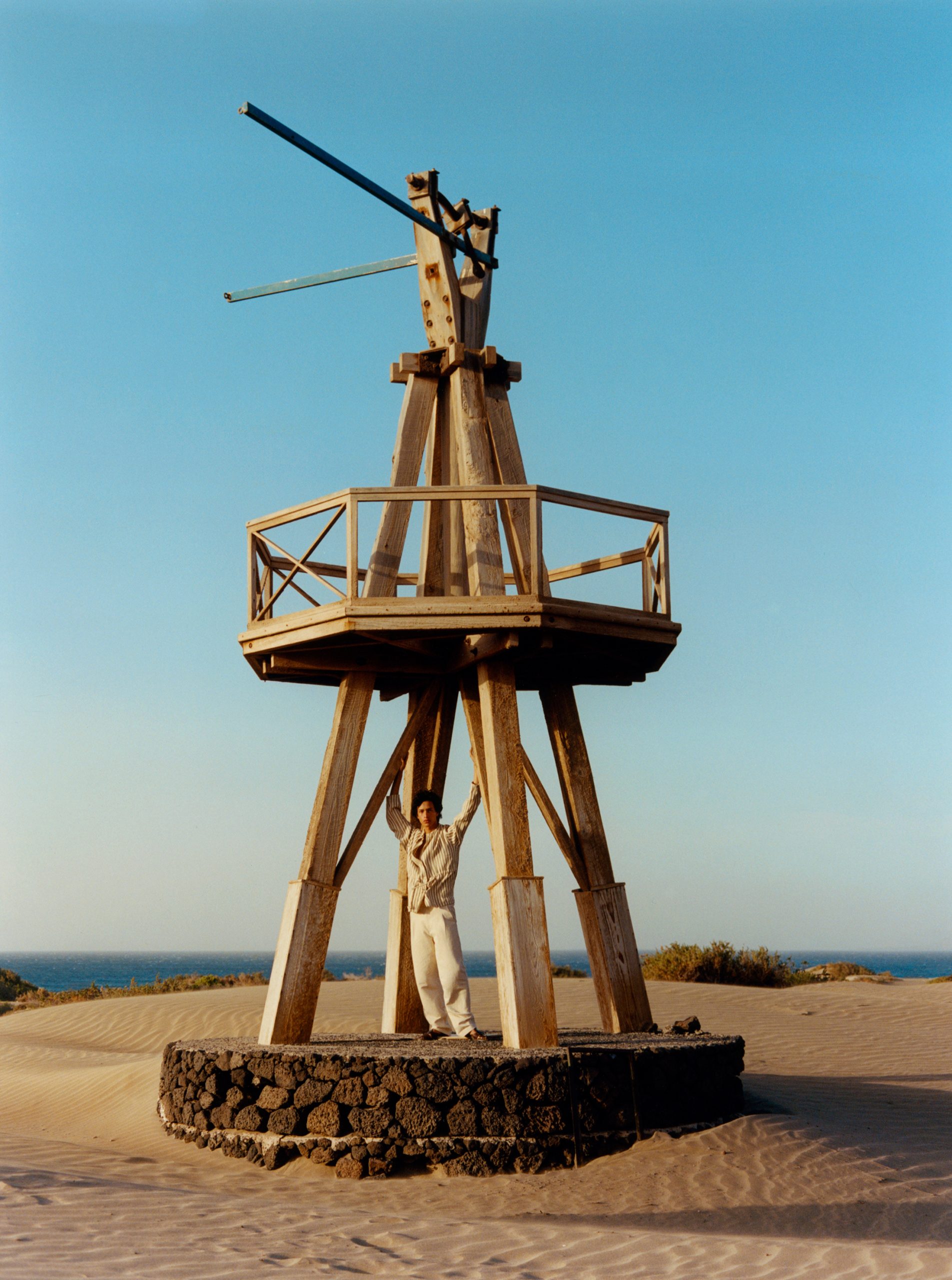 The collection takes notes from daydreams of past holidays spent sailing around the Islands of
Spain – the colors, architecture, food, and energy. I wanted to create my ideal holiday wardrobe, filled with artisanal garments that have a completely sun-drenched feel."

– Richard Jarman, Commas Creative Director
Lopez captures his subjects against the windswept, sun-drenched beaches of the volcanic island of Lanzarote in the Canary Islands off the coast of Spain. We can see remnants of bygone historic communities – an old windmill, the corners of a foundation or the barley-standing doorway of a ruined house – that create a sense of memory and the passing of time that quietly juxtaposes the vitality of the young protagonists.
Meanwhile, the golden and neutral tones of the sand and stones and the deep blue of the vast sky harmonize with the washed-out ecru, soft pink, lavender, and beige-blue of the collection. Open shirts reveal bare chests and muscles kissed by the sun, knees sink into the sand, drawing out a rich sense of tactility and the connection to the body present in both the collection and in the experience of nature itself.
Aglow with summer serenity, the campaign draws out the aspirational character of the collection through its beautiful interplays of texture and color, and exudes a warm reverence for the natural world that underscores Commas' commitment to sustainability. Campaigns such as these remind us why "resort wear" exists as a category, and Commas is one of the best doing it.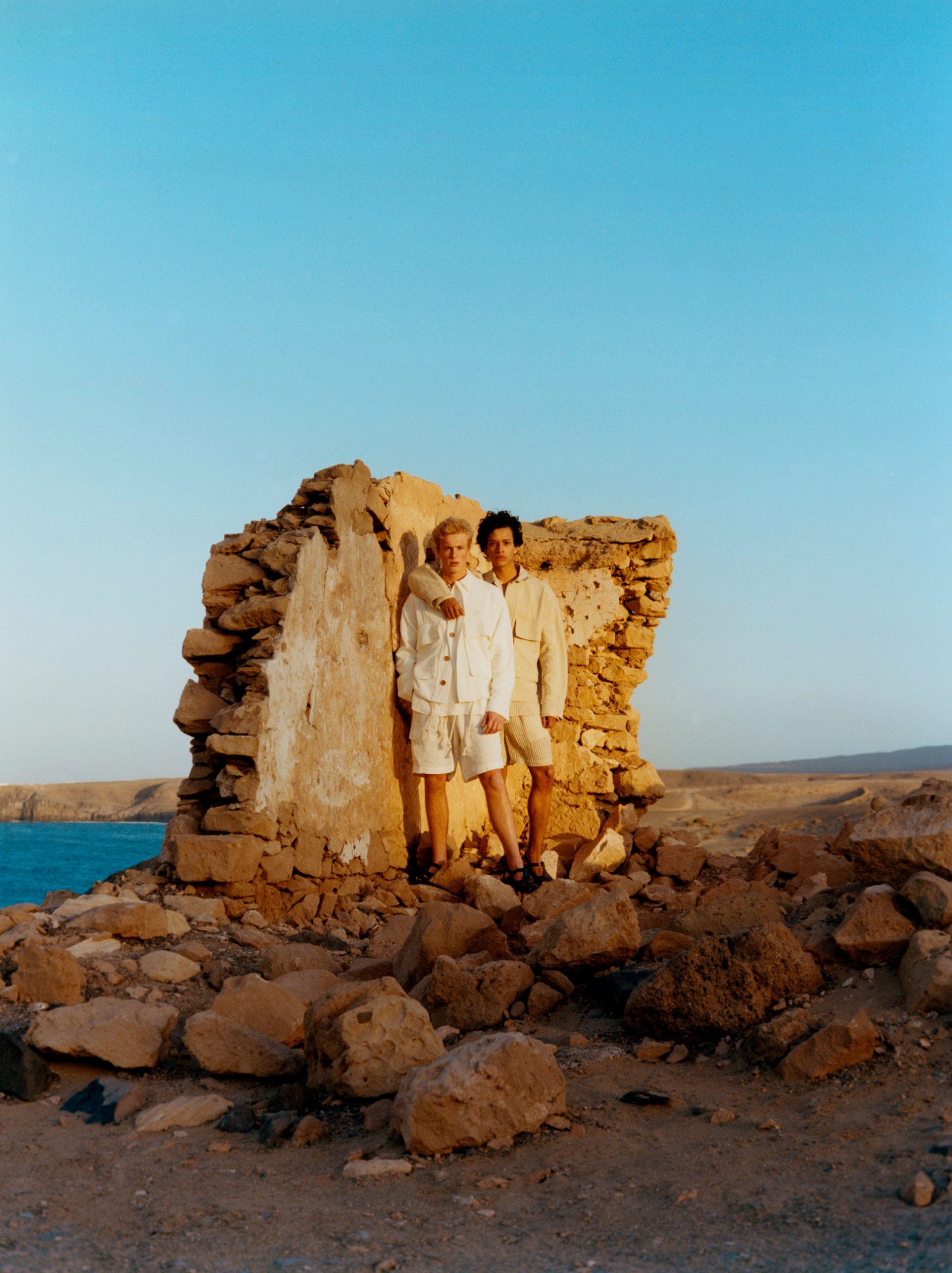 Commas Creative Director | Richard Jarman
Photographer | Jorge Perez
Stylist | James Valeri
Location | Lanzarote, Canary Islands
---