A Kaleidoscope of Textures
Review of Comme des Garçons Spring 2024 Fashion Show
By Mario Abad
THE COLLECTION
THE VIBE
THE THEME
Rei Kawakubo delivered one of her signature concise manifestos for this season: "To break free of the gloomy present, I hope to present a bright and light future," she said. Indeed, everything from the bulbous coats to Salomon sneakers were decorate with a melange of zany prints, embellishments and textures. An explosion of color framed by punchy short bobs and dark lipstick. There were also neon harnesses, freakishly large Peter Pan collars and coats with snake-like tubes circling around the body.
THE BUZZWORDS
Maximalist. Childlike. Abstract. Cartoonish.
THE SHOWSTOPPER
Look #19
A dramatic floral stunner comprising of mixed prints and textiles inspired from garden roses and blue butterflies are rolled up into one statement confection.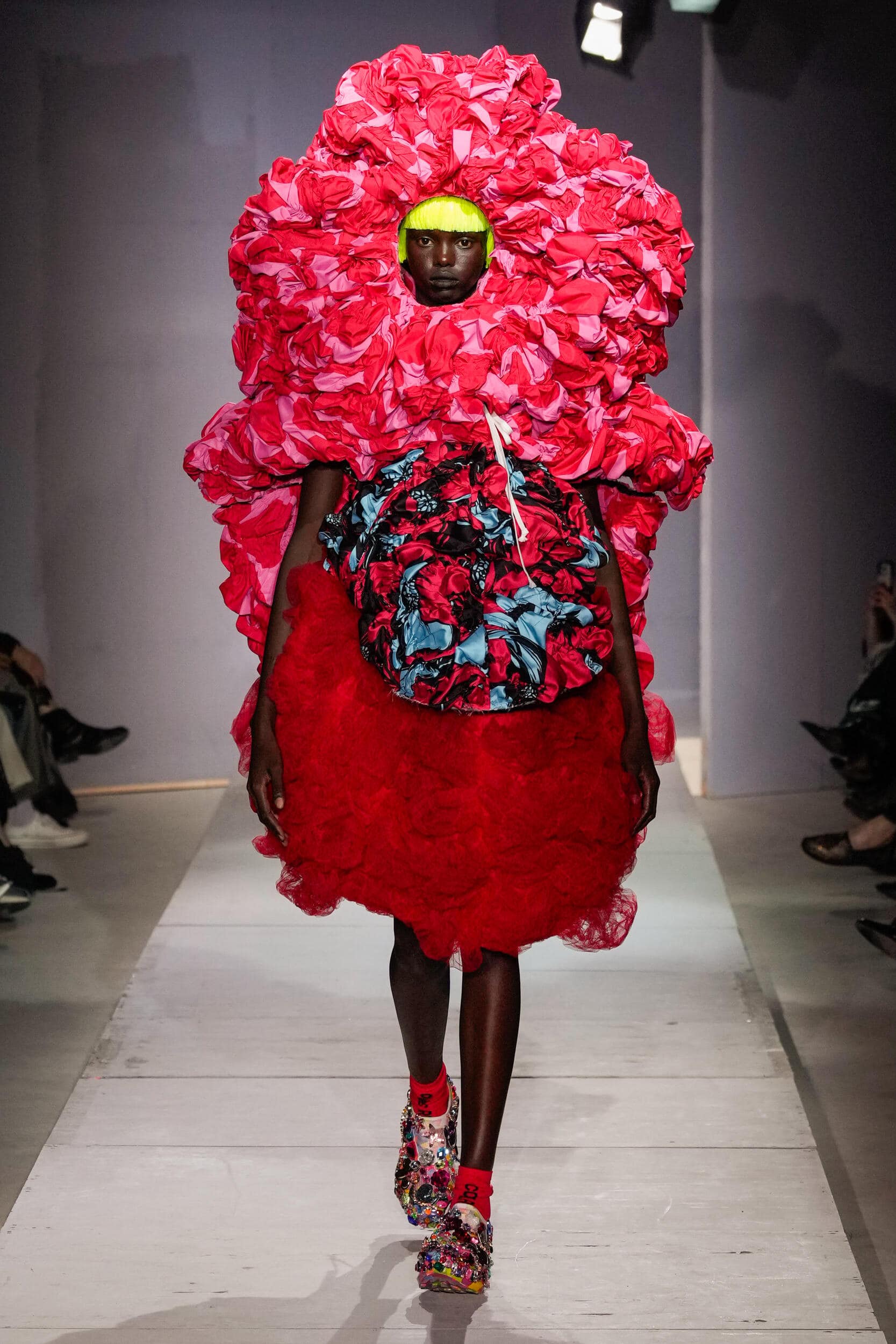 THE DIRECTION
PROS
A feast for the senses thanks incredible textiles with a hint of humor and whimsy.
THE WRAP UP
Kawakubo kept things edited and concise with just 19 looks that captured her mantra this season of a bright future. She continues to unleash all of her otherworldly tendencies with staying grounded with palatable color palettes and organic textures. Her childlike approach this season and whimsical tastes made for a visual feast of concoctions that challenged the viewer as she has done for decades.
---