Review of Common Hours 'Collection III' Fall 2021 Ad Campaign by Creative Director Bruna Volpi, Film Director Ribal Hosn, and Photographer Jake Terrey with model Charlee Fraser
Though it is only their third collection, the gorgeous 'Collection III' campaign from Common Hours shows the young brand to be well on its way toward becoming a creative powerhouse in the luxury sphere. The campaign features creative direction by Bruna Volpi, film direction by Ribal Hosn, and photography by Jake Terrey.
The new collection sees Common Hours expand their range of offerings, adding to their luxurious robes opulent evening dresses and expressively embellished intimates, deepening the meaning of "common hours" across all times of day.
The film explores this ethos of the luxuriously personal through the figure of a lone artist, portrayed by Charlee Fraser. Occupying an emotional landscape that moves between tranquility, madness, and ecstasy, she occupies interiors that balance chaos and beauty, and serve as a perfect visual extension of Common Hours' designs. Set and prop designer Tristan Kane deserves commendation for the meticulously deconstructed arranging of these rooms, which feature wall-to-wall text murals, vintage homewares, plant life, and more. The environments seamlessly mesh the irreverently destructive indulgence of punk with the elegant sophistication of opera.
Beautiful music and cinematography augments the sense of drama and discovery as we accompany Fraser on an abstract journey of self-discovery. Though poignant and immediate, the narrative also smartly leaves itself open to multiple interpretations: no doubt we can recognize some of the creative madness many of us experienced when locked down during quarantine, but there is also a more universal exploration of the endless process of finding and expressing what is true about oneself.
In this way, Common Hours finds meaning behind the idea of luxury (a concept which many brands use yet take for granted), finding in it the ability to take the time to reflect on and develop what it means to know and be with oneself. This idea of slowness and meticulous creation is of course also present in the brand's exquisite designs, and the campaign is thus a beautiful synthesis of concept and craft.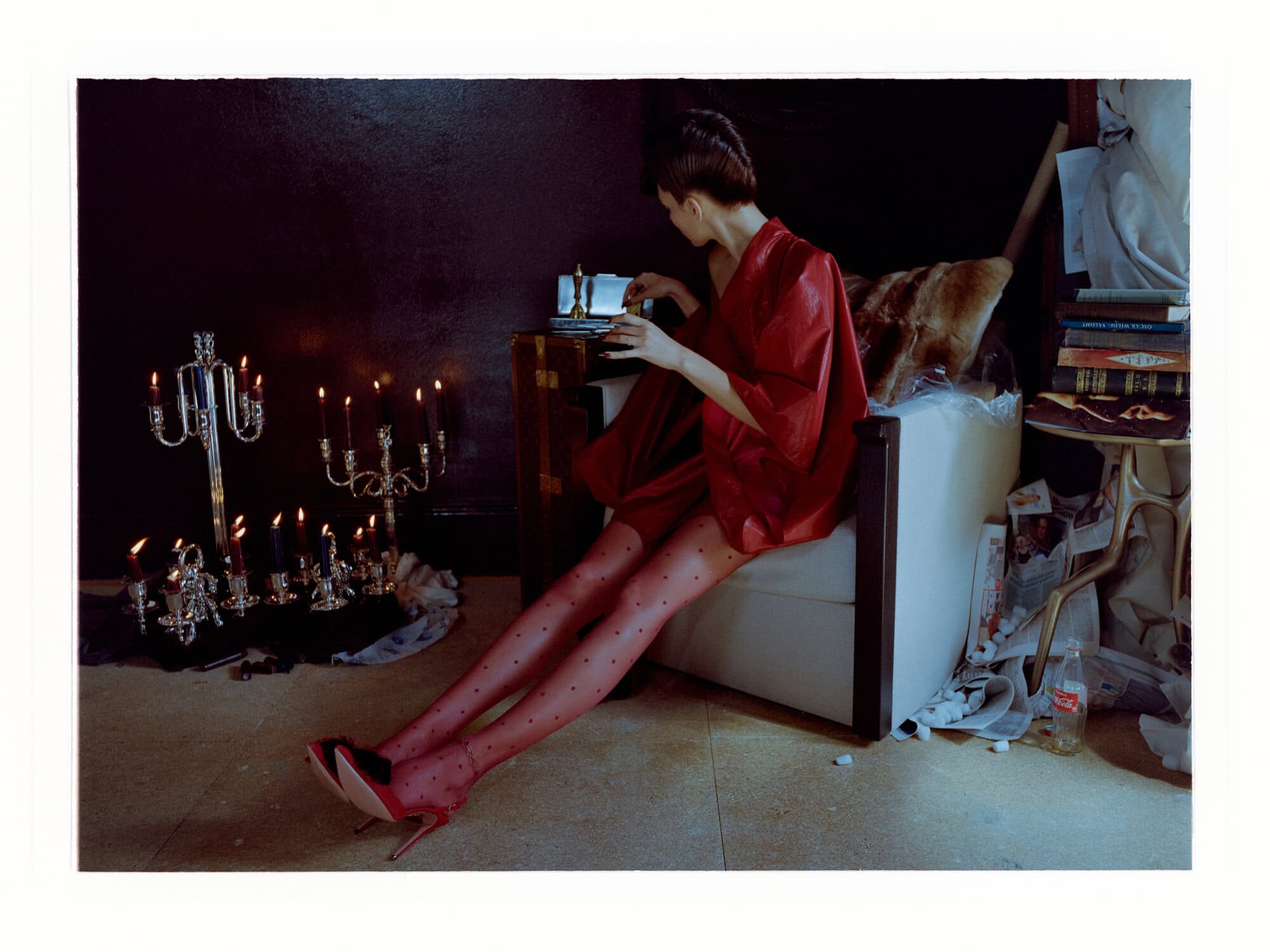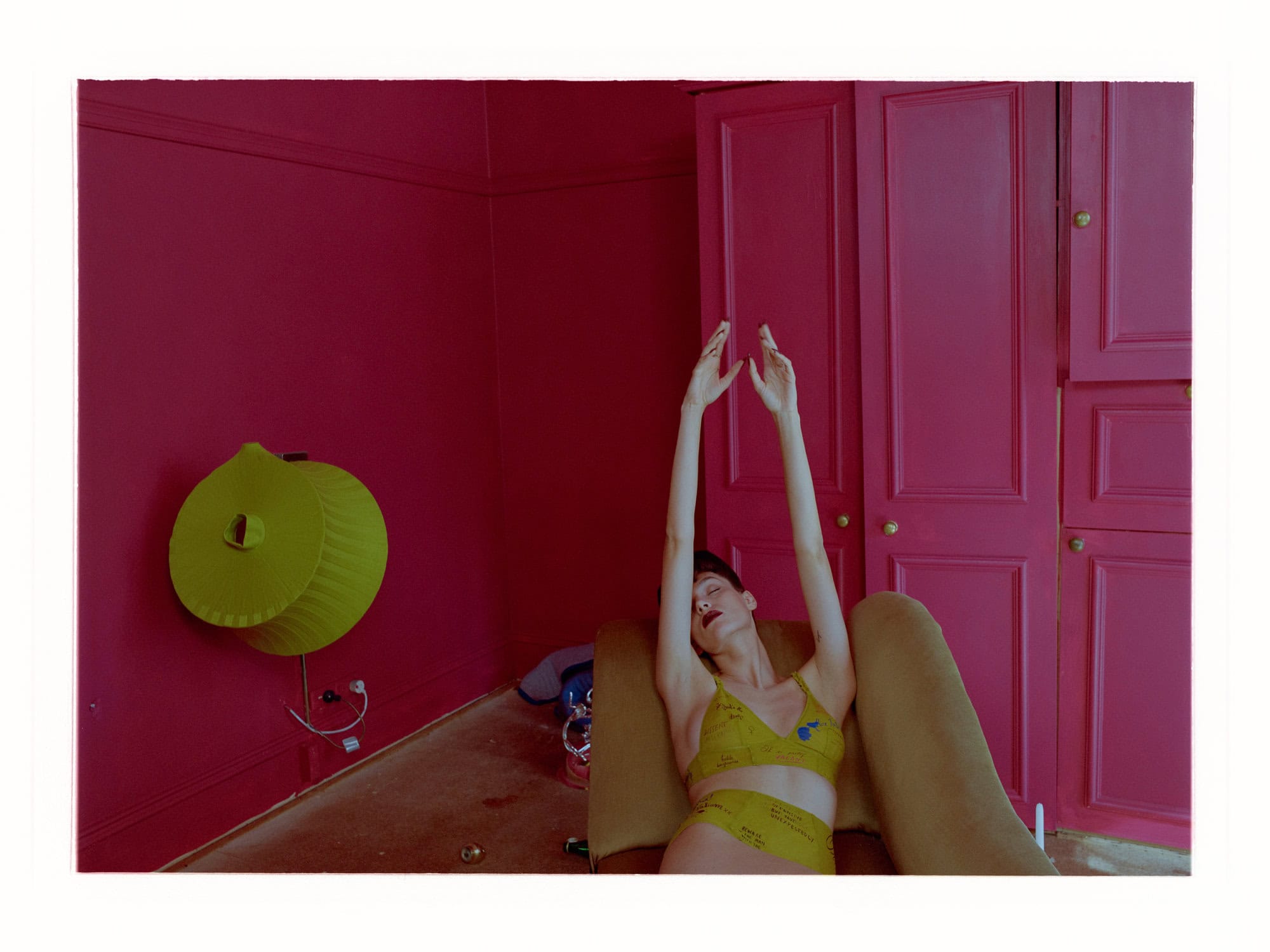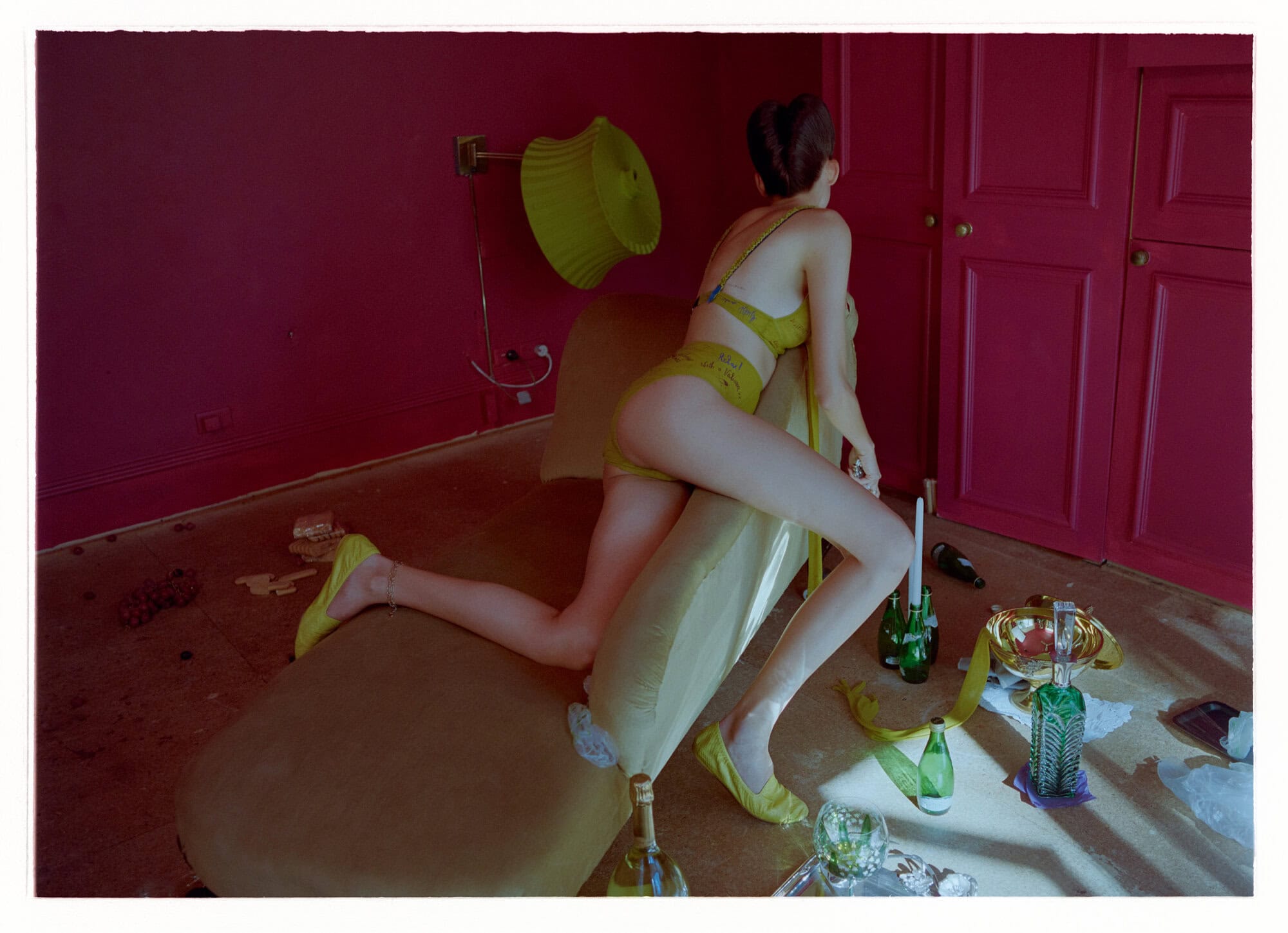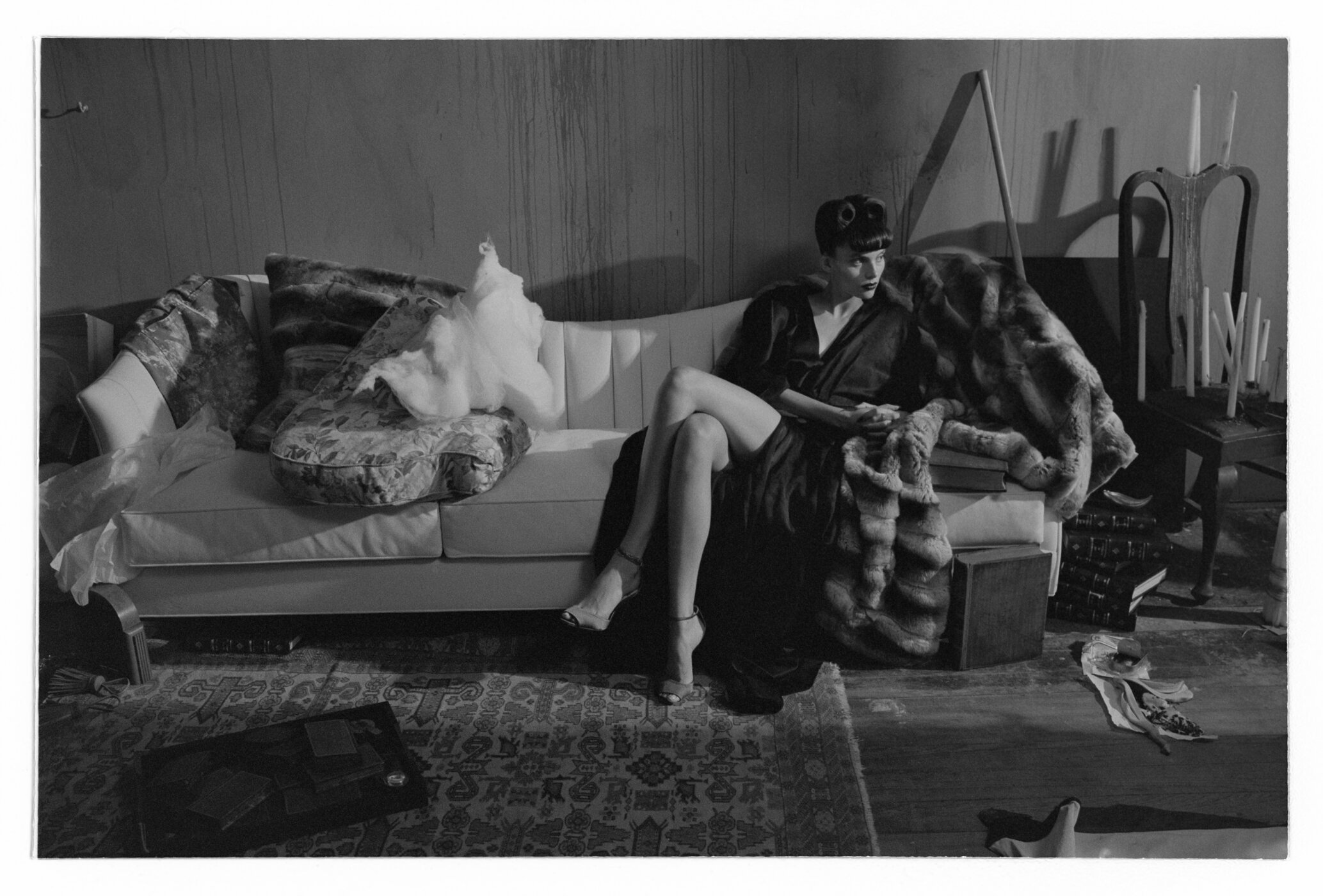 Common Hours Creative Director | Amber Symond
Creative Director | Bruna Volpi
Photographer | Jake Terrey
Models | Charlee Fraser
Stylist | Lee Matthews
Hair | Daren Borthwick
Makeup | Linda Jefferyes
Manicurist | Amy Surtees
Set Designer | Tristan Kane
---