---
New Formed Talent Agency Community New York Sees Talents As Catalyst For Change, Not Dollar Signs
The fashion industry has been expanded again with a new agency entitled Community New York. Helmed by modeling industry veterans Butterfly Cayley, Moe Lamstein and Richie Keo, the agency refuses to label its clients as "talents." Rather, they are calling them "catalysts" who buck convention and push the boundaries within their respective fields of fashion, journalism, music, sports, film and television.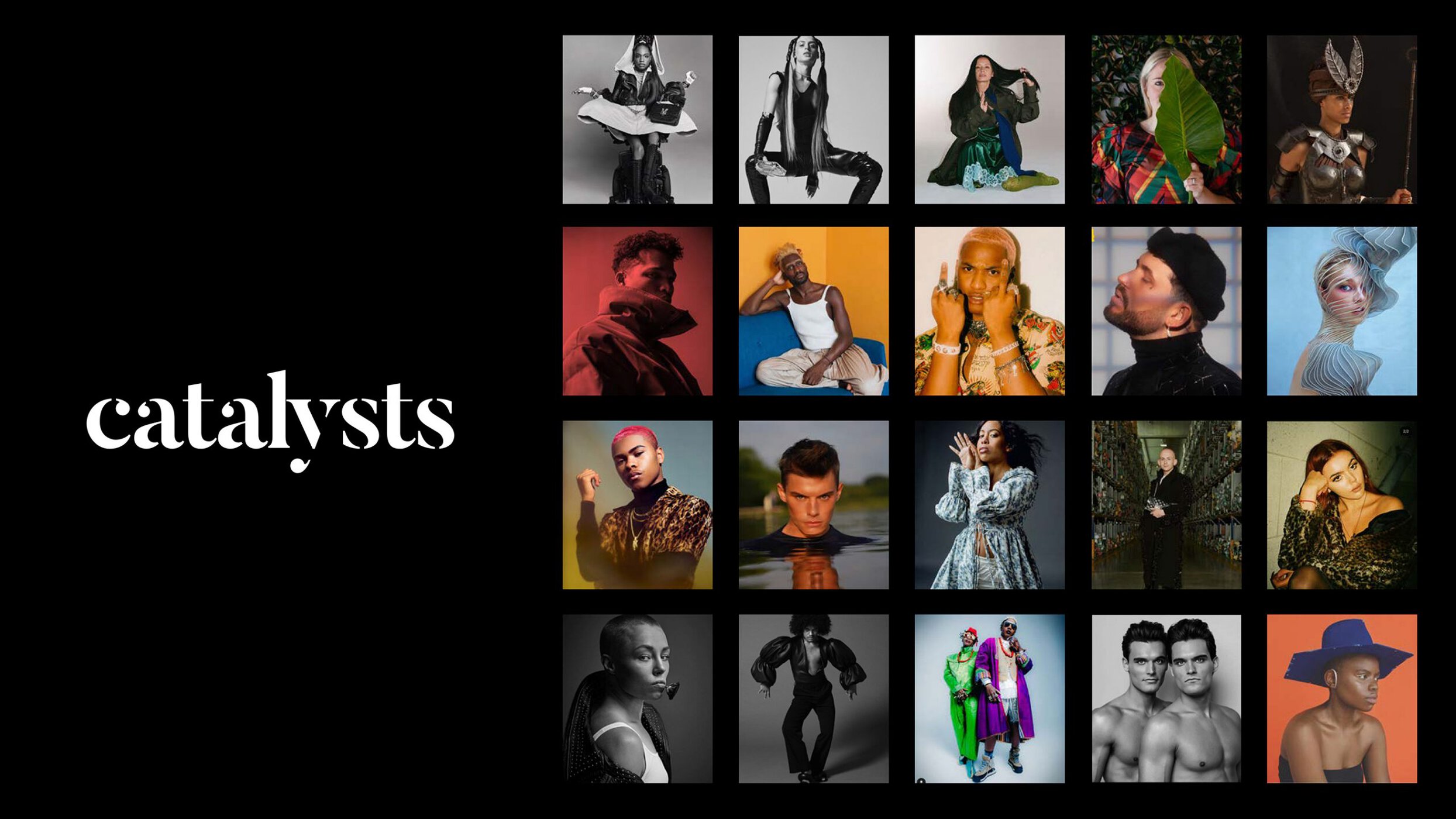 As many in the fashion industry have struggled to pivot during this time, Community New York aims to change not only the style, but the very structure, of talent management. With a focus on inclusivity and progressive values, the agency is launching with an impressive roster that includes the likes of model/activist Aaron Phillip, actress Hunter Schafer, performance artist Arca, musician Gashi and more.
We work to amplify the passionate voices of our Catalysts well beyond their respective disciplines for all and — we mean everyone — to hear. Community New York believes that representation absolutely matters. Community New York understands that we, as an inclusive collective, have an inherent responsibility to allow all persons to find themselves represented in our vision of beauty.

From the Community New York mission statement
For their part, founders Cayley, Lamstein and Keo, each Laotian immigrants themselves, together bring over 23 years of experience launching and managing the careers of some of the most recognizable names in fashion, including Mariacarla Boscono, Doutzen Kroes, Natalia Vodianova and more. It is this wealth of experience the trio brings to help a new generation of creatives achieve proper representation, and build a more inclusive future for everyone.
By providing an all-encompassing, holistic style of management to its community of queer, immigrant and POC, it is embracing change to create a safe, supportive and accepting space where all people can find themselves truly empowered, and in return, empower the world. 
The Impression believe full in 'more power to the community.'
A small sampling of Community's catalyst roster
---