---
Review of Courrèges Fall 2022 Fashion Show
All The Rave
By Anna Ross
There's no denying the hype that is Courregès. You see them everywhere in Paris, their iconic logo proudly placed on t-shirts, cropped jackets, and vinyl-licked minis paired with tights and stomping boots.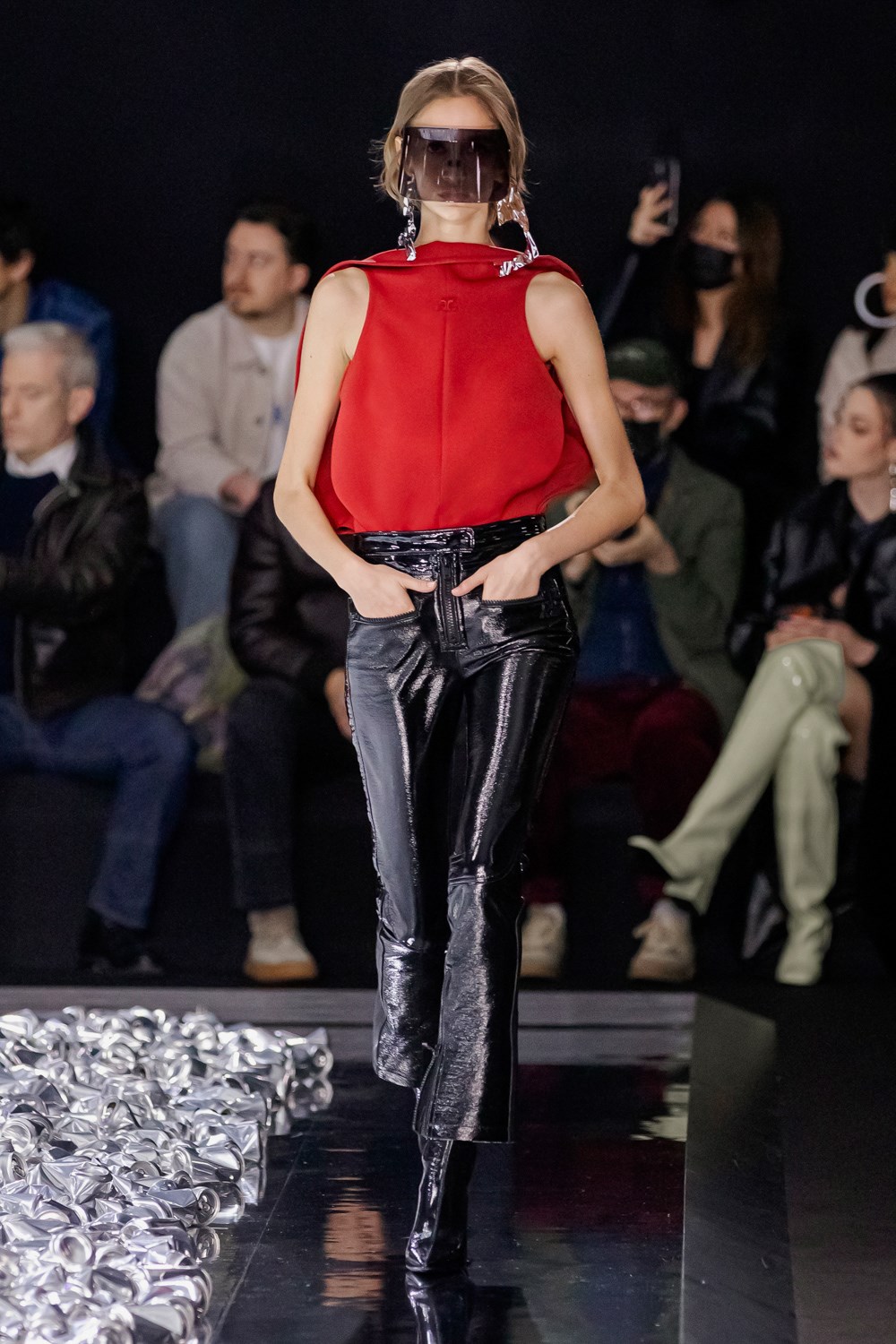 Gen-Z has set their sights on this brand, and as such, it's having a rebirth, with vintage Courregès items trending on TikTok en masse. It's the brand du jour.
So why stray too far from a good thing? Ultimately, brands have to make money and make money they will with this failsafe collection that today reaffirmed its it-brand status of Parisian-cool. Nicolas Di Felice, therefore, continued his journey on mashing up the house's retro-futuristic codes to align with his own take on youth culture today, playing with geometry as a central narrative to inform shape, detail, and accessories.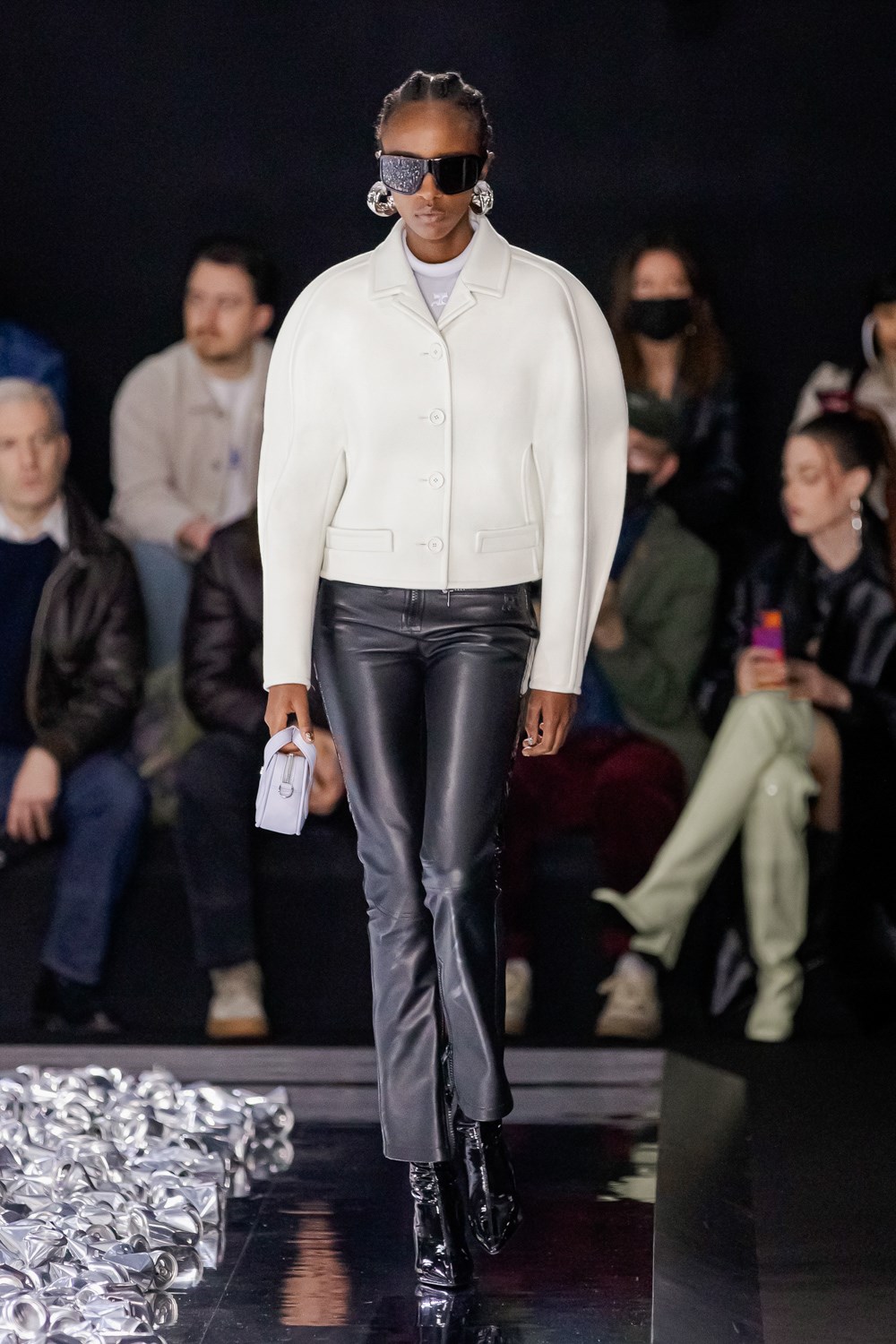 His club-kids started their all night rave in jackets and slowly unraveled into slinky backless gowns as the party continued into dawn. Di Felice broadened his horizons with outerwear, flitting between ovoid and angular silhouettes that jutted away from the body or enveloped at the back to feature what looked like their very own solar panels ( a nifty way to save on those soaring energy bills!). Dare I say, these pieces introduced a little more breadth to the collection, perhaps broadening the horizons for a slightly more mature Courregès girl? A smart move.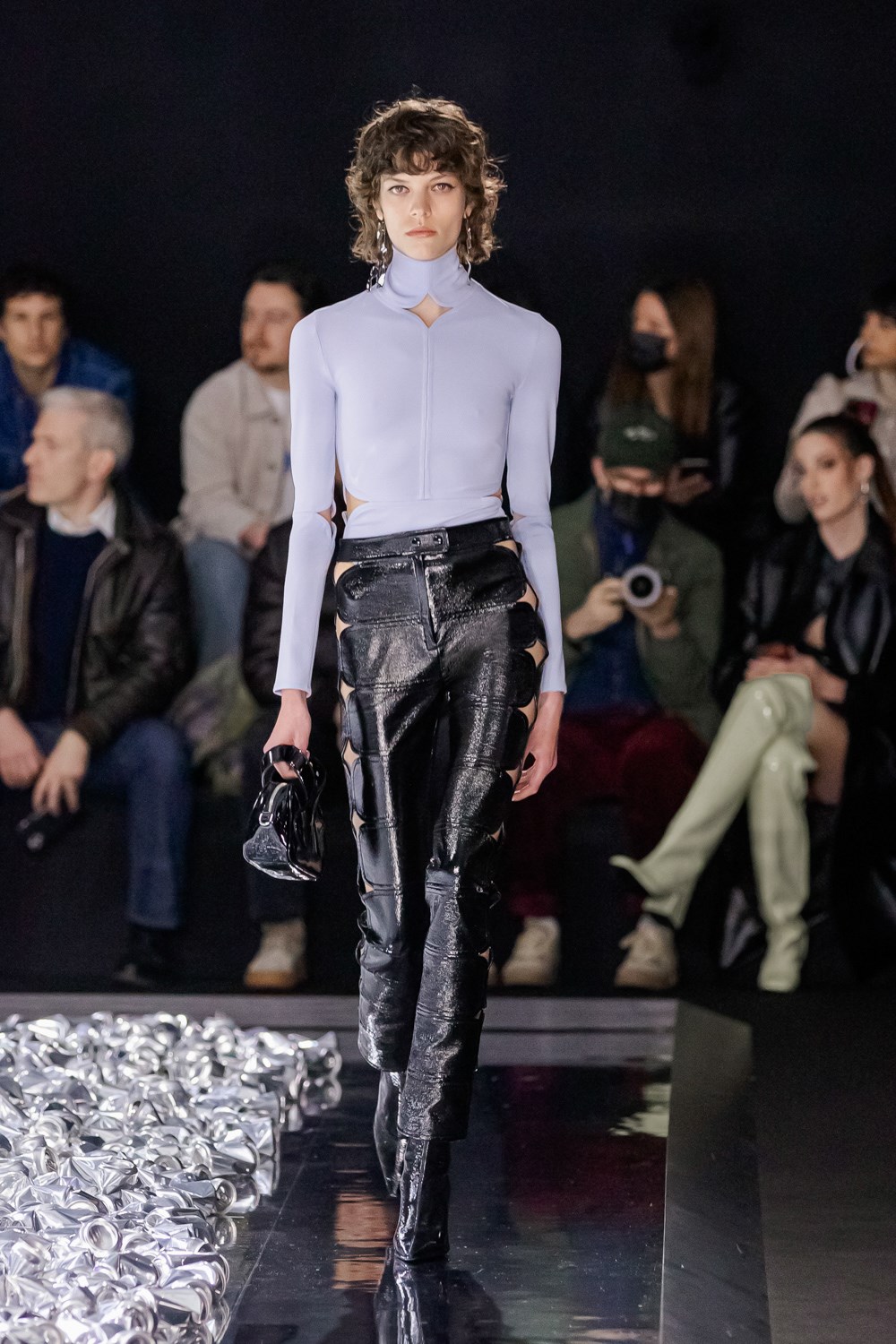 What lay beneath was where the party really started, the designer cranking up the volume quite literally with clever t-shirts and slinky mini's that evolved into cape-like silhouettes at the back, like sci-fi heroines, out to save the planet. Mini's and body-con galore came updated with diamond cut-outs just about which and every way; they worked exceptionally well across side-seams and necklines and are undoubtedly going to be best sellers come Fall. Thank goodness they're for winter, as they'd make for some interesting-looking tan lines.
The designer continued to upscale accessories. Quite literally, they were enormous.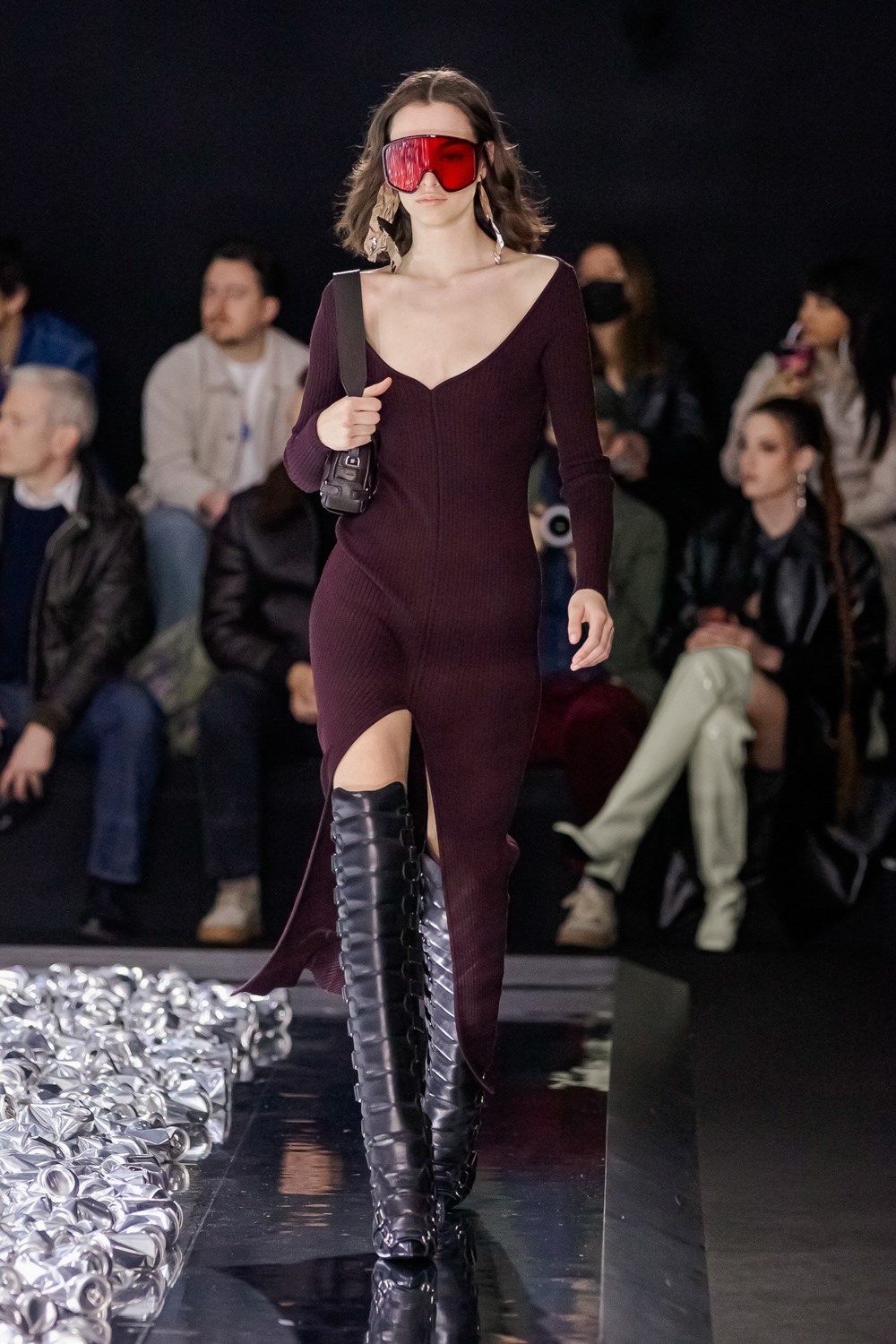 Giant sci-fi shades looked perfect for hiding those post-party eyes, while giant earrings could have doubled as door knockers. These are the ideal entry-level statement pieces for your Courregès girl wanting her first piece of the fashion pie.
This brand has their finger on the pulse of what their customer wants. So much so that their fans what a piece of the action weather it's in the past, present or the future. It's all iconic.
---