Courrèges open's a new store in New York's Soho, located at North West Corner of Grand and Mercer Streets, this new store marks the brand's return to the United States.
For its return to New York and for the first time Downtown, Courrèges has once again called on the Belgian architect Bernard Dubois.
The New York store is divided into two spaces. Sharp geometric details in a white enveloping interior in the front, contrasting with the more subdued atmosphere of the all-mirrored fitting room area in the back. The mirrored ceilings dotted with club grade spotlights evoke a rave ambiance dear to Nicolas Di Felice, and respond to Courrèges' emblematic white monochrome atmosphere.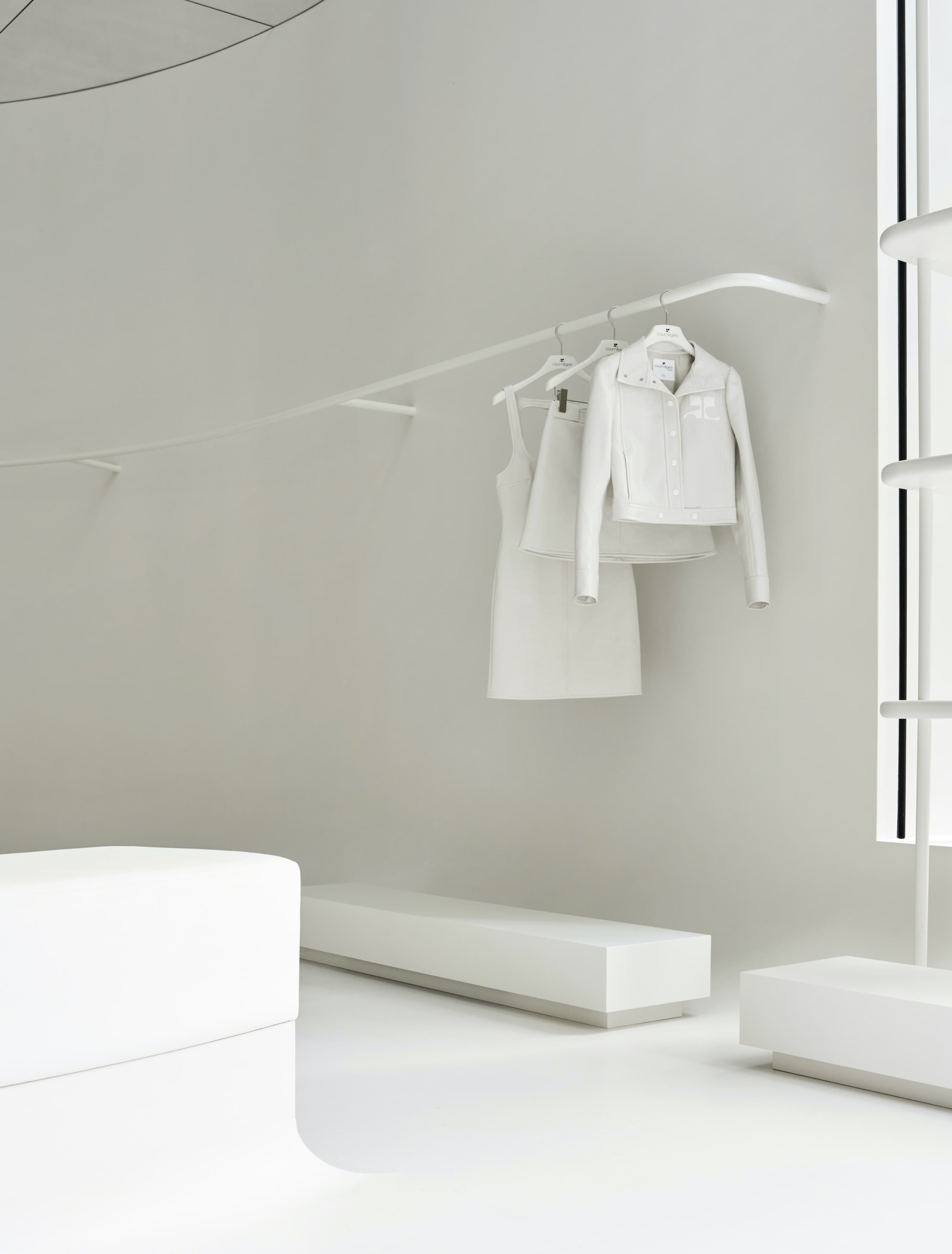 Location
New York's Soho, North West Corner of Grand and Mercer Streets
---