In a season like no other, Paris responds to conflict with community and creativity, while presenting sustainable and social progress for a new era of fashion.
By Anna Ross
As war broke out next door in Ukraine, the prospect of Paris Fashion Week suddenly felt a little absurd. A resounding silence overwhelmed the first few days, industry players wondering what to say, influencers unsure whether to resume the fanfare, designers nervous at how their collection would play out given the context.
As our feeds flooded with crisis, how would fashion respond?
For some – a little too slowly. Around the world, businesses began to curtail their affiliations with Russia to isolate Putin and put pressure on to end the conflict via resolution. Soon, fashion fans took to the comments section of designers' Instagram feeds, asking them to do the same, posting Ukrainian flags and pleas to support its people and act now. As the industry flew from Milan to Paris, Ralph Toledano, the President of Fédération de la Haute Couture et de la Mode, encouraged attendees and participants of Paris Fashion Week to "Experience the shows of the coming days with solemnity, and in reflection of these dark hours."
Fashion is frivolous by nature, especially fashion week, known for lavish productions, fancy dinners and champagne-fuelled parties. It's also a 2.5 trillion dollar industry that ultimately puts food on the table for families around the world.
Those who are part of the bi-annual event were there to do a job, much like every other person heading to their office and starting up their computer in the morning. So the show must go on, albeit more quietly.
As the fashion pack landed in Paris, a single image of a Russian citizen on public transport wearing the colors of the Ukrainian flag reminded us of the purpose of fashion as a means of expression, be it social, political or environmental. As I wrote in Milan, fashion is a sponge; it is an industry of resilience; it is reactionary; it is a community – it cares as much as it creates.
Soon, a domino effect of brands rallied around to fundraise, make a stand and more effectively suspend trading in Russia. Amongst the luxury players: Chanel, Louis Vuitton, Gucci, Hermès, Prada, and Burberry all announced they were temporarily suspending business and shuttering stores while still paying their employees in the country. The somber look on Miuccia Prada's face as she took her closing bow at yesterday's Miu Miu show said it all.
There were moments of silence, literal statement-making garments, and plenty of protests around the city throughout the ten days. Of course, designers themselves have been planning their collections for six months, so time to react to the conflict within the construct of the collections themselves was impossible.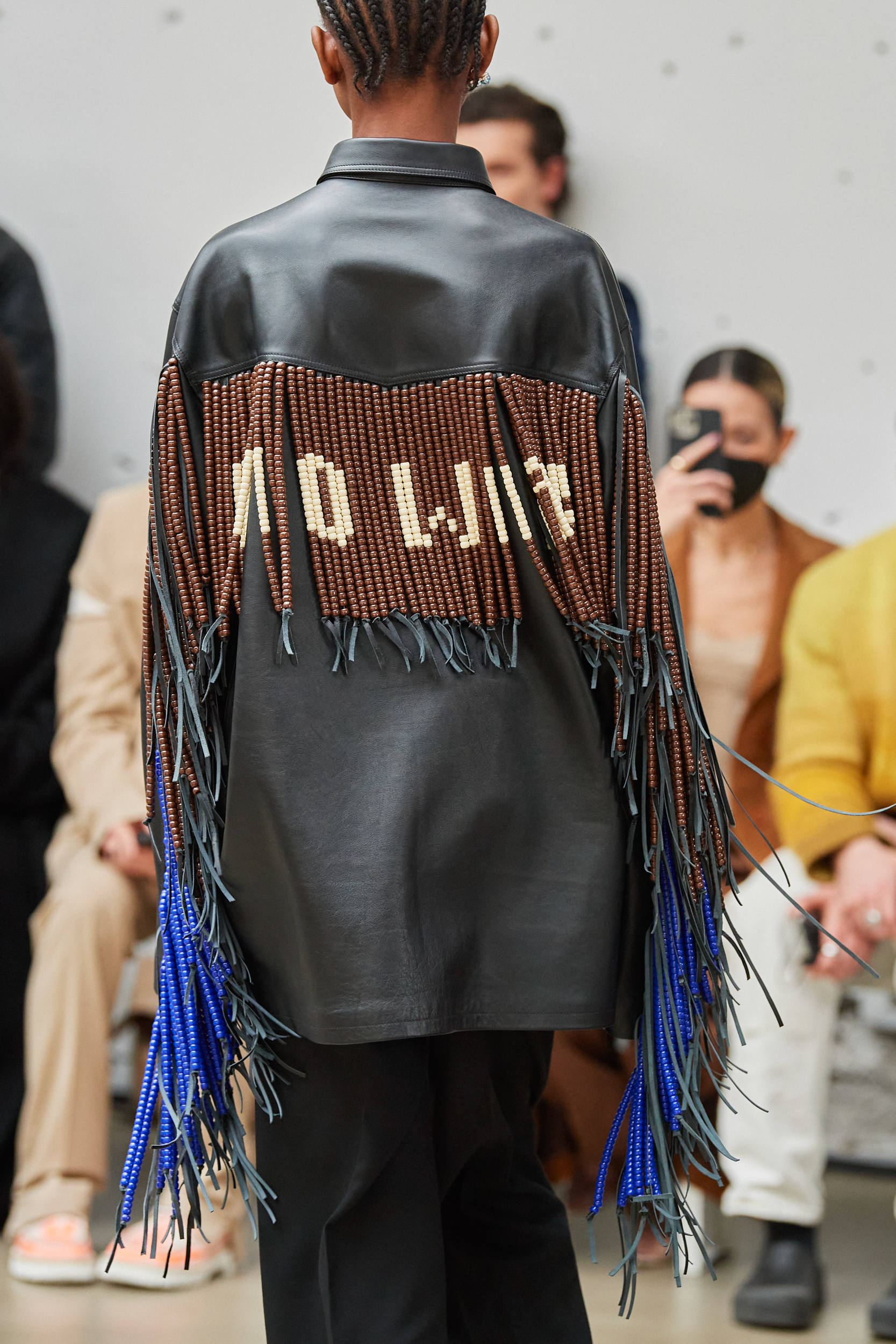 Some shows took on a new poignancy in their production: at Balmain, Olivier Rousteing's collection of armor-clad looks took on a new meaning of protection, headed by a performance that depicted conflict ending with a resounding kiss. Similar protective tropes were spotted at Dior, who's integration of technology carved out a 'New Look for a New Era.' At Balenciaga, Demna Gvasalia's show, initially serving as a commentary on the climate crisis, took on a new context in his personal experience as a refugee. In the early 1990s, when he was just 12, his family was forced to flee Georgia after their house was bombed in the Abkhaz-Georgian conflict; "The show came dedicated to fearlessness, to resistance, and to the victory of love and peace," he proclaimed in his show notes.
Visually too, the show was emotionally compelling; models facing strong headwinds, carrying garbage bags as if picking up and fleeing with their belongings in tow. There's power in production.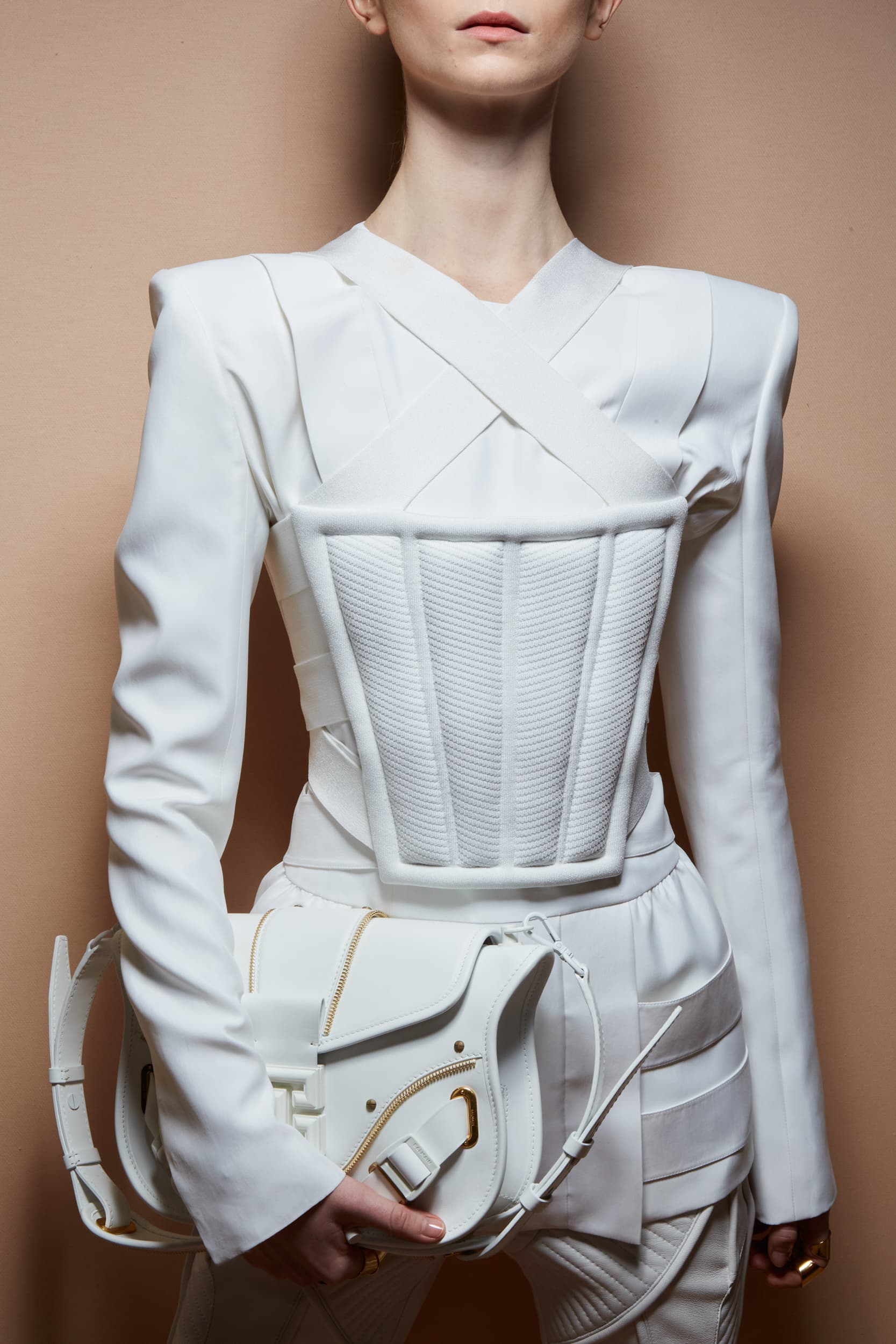 In turn, Kim Kardashian's presence in branded warning tape felt a little off-kilter, resulting in a thousand memes that almost overshone the show's meaning. Paris is a community that adores fashion. Add to that a new wave of Tik Tok stars and A-list celebrity attendees, and you have yourself a recipe for crowd-chaos that lined the streets outside the shows, screaming from the top of their lungs in the hope to glimpse their favorite social media sensation.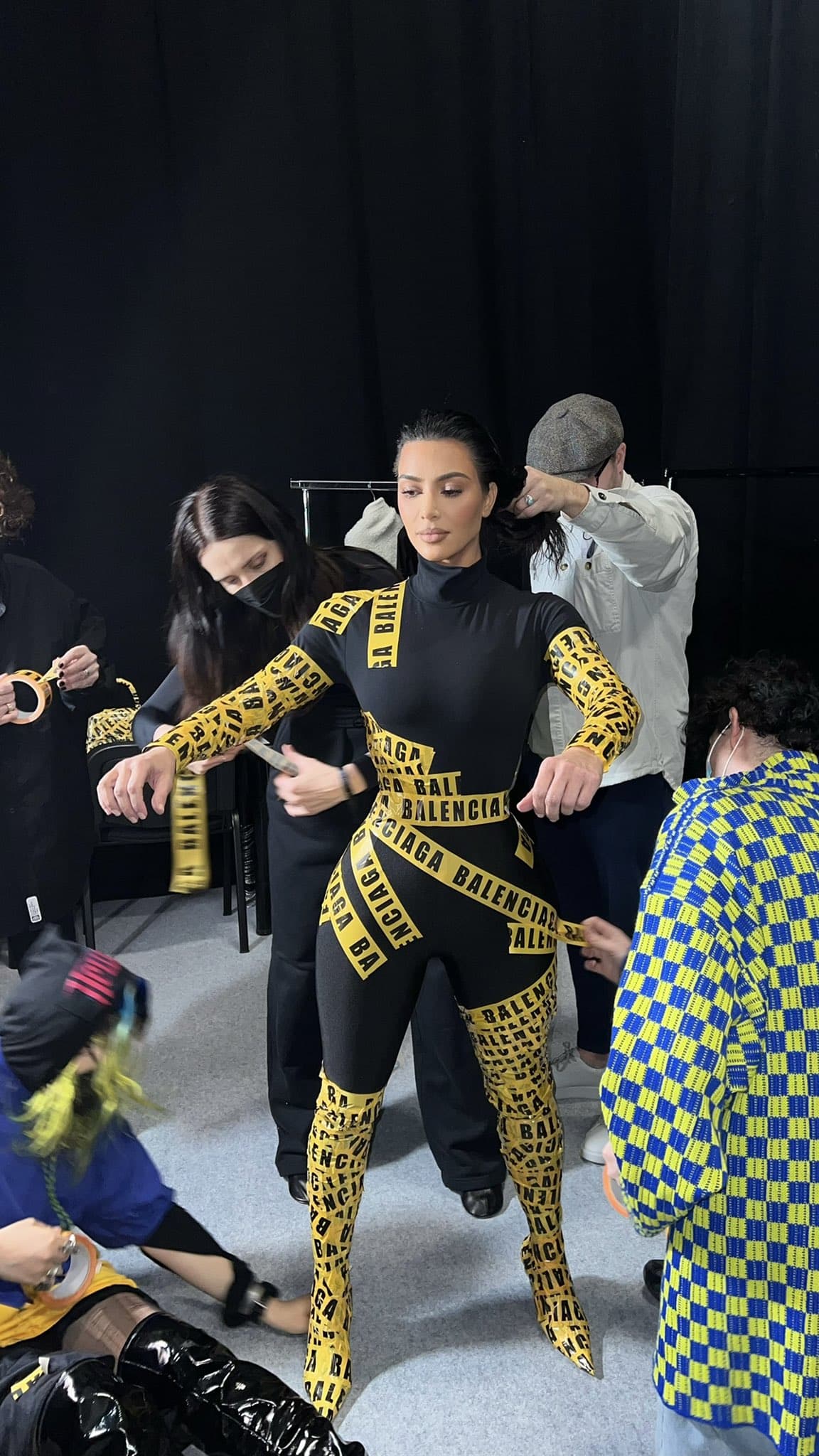 Given the circumstances, the roars of the mega-fans vs those protesting against the war felt jarring in their disposition and juxtaposition. And so, the ecosphere of the influencer rages on regardless.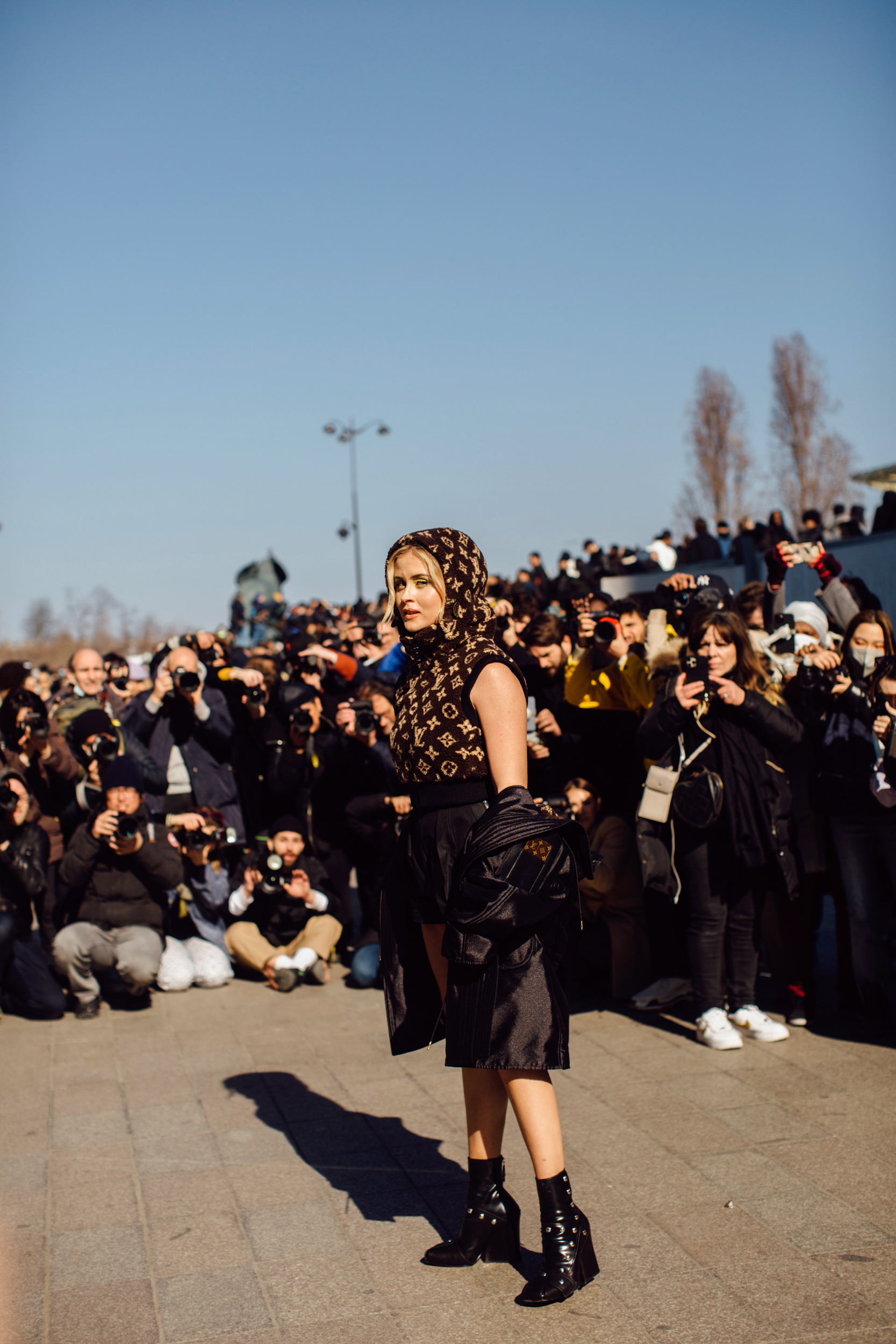 Elsewhere, product with purpose. Take Bas Timmer and his brand Sheltersuit, whose premier outing in Paris entitled "People Helping People," composed a 21-piece collection that explores re-innovation, durability, reusability and freedom. Via deadstock materials (largely donated by fellow sustainability-ambassadors Chloe,) found a new use in upcycled streetwear, some of which can be converted into sleeping bags, alongside his backpacks that can be transformed into wearables for the homeless.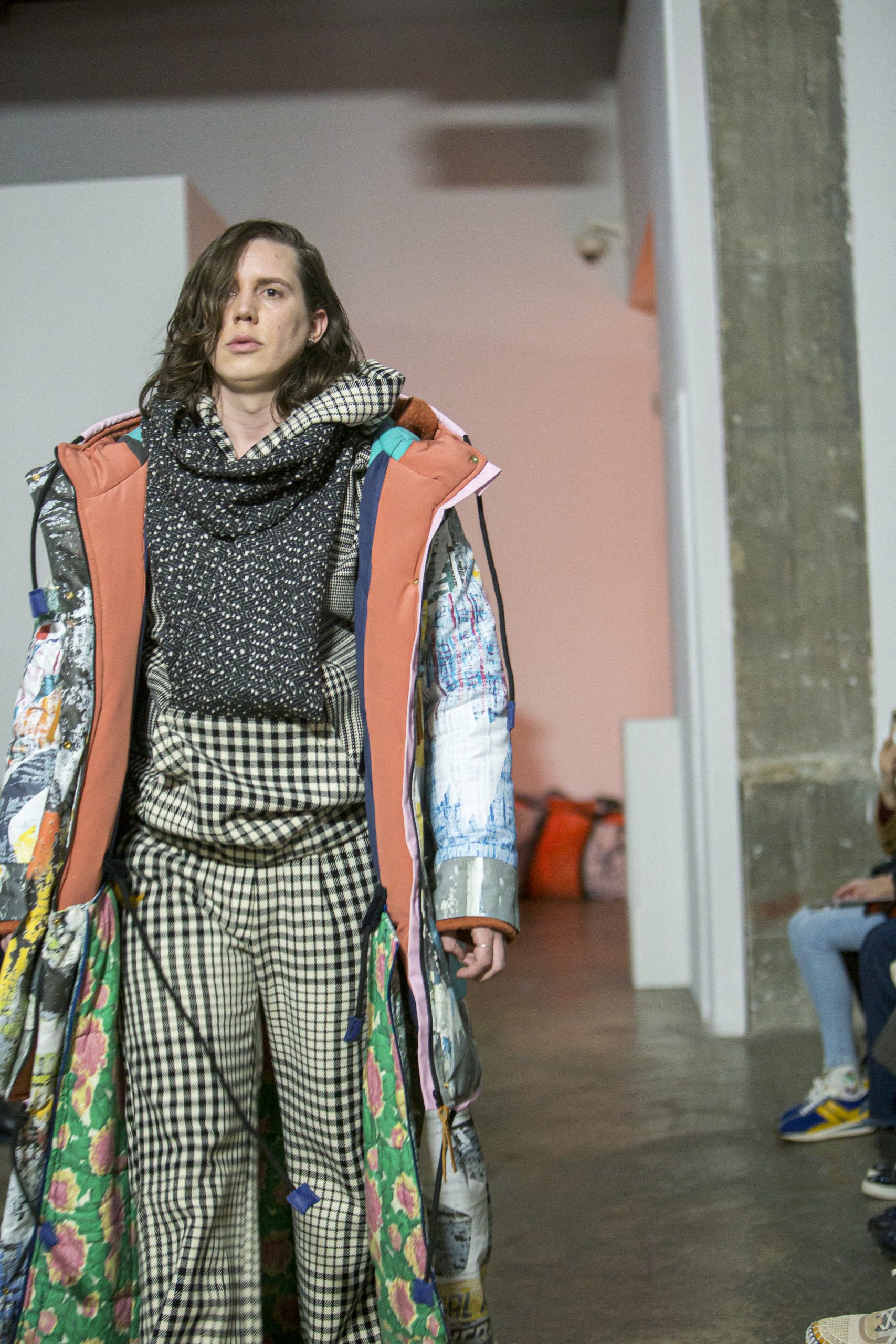 Speaking with The Impression backstage at his show, it transpired that this young designer had already shipped a batch of his Sheltersuits to Ukraine and plans to distribute them around to Paris's homeless. Timmer is a shining star in the making on a mission for social justice.
Mega brands weren't the only ones giving back. The up-and-coming Heliot Emil set up a pre-order model post-show that donated 100% of profits to humanitarian aid for the crisis in Ukraine through the work of UNICEF. This young label's innovation with sustainability continued to set the bar higher and higher. Take, for instance, their chunky 3D printed footwear, a result of a collaboration with footwear brand SCRY. The production process of their garments eliminates waste, and the end material can be repurposed to construct new shoe designs, making the process entirely circular and a first of its kind in the fashion world.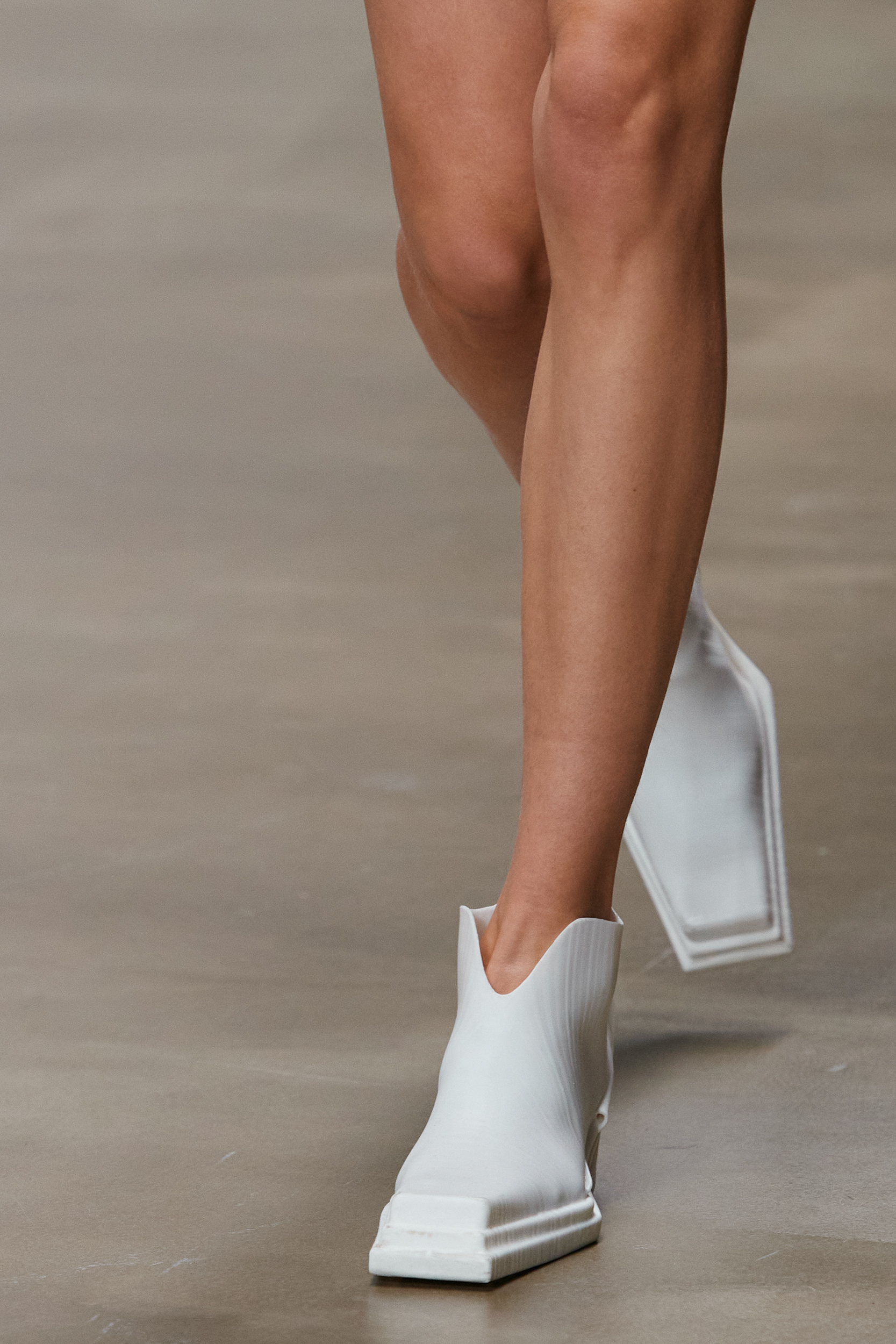 In the same breath, Marine Serre (another brand with a cult crowd circling the venue's circumference) continues her efforts to make the world a more sustainable place, with the designer inviting us to witness her meticulous production process from deadstock sorting to couture-level assembly. The results were outstanding, the young designer showed a talent well beyond her six years in business, thus cementing her place in our Top 10 Paris Shows.
For new-gen designers especially, sustainability is more than simply en Vogue; it's a critical part of solving another crisis in our midst via means of resourcefulness and responsibility.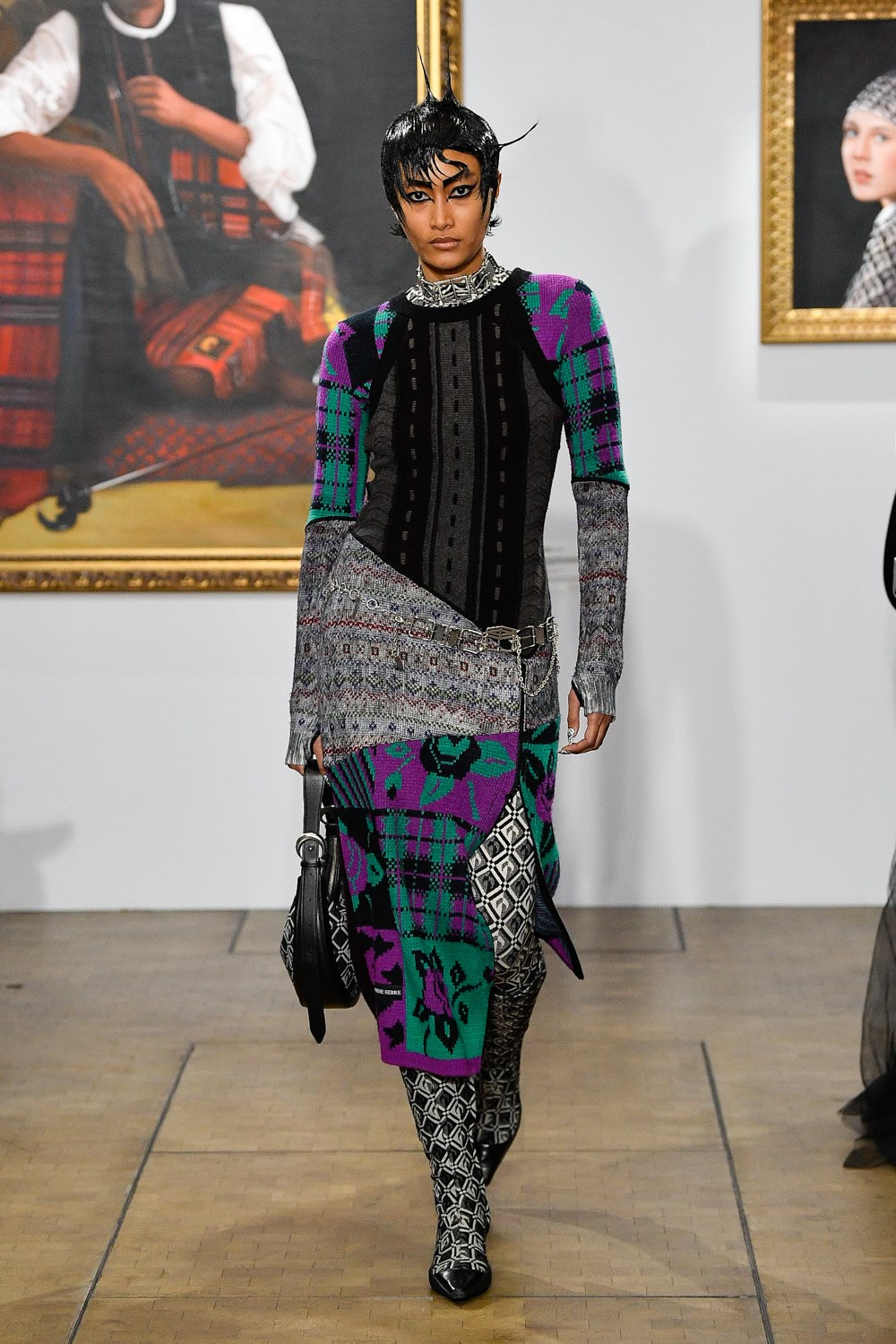 This crucial part of the industry's journey once came affiliated with a "hessian sack" aesthetic. No longer. Case in point, the glistening designs of Germanier, using 3D printed corn plastic and discarded crystals in his work, putting the 'Extra' in eco-friendly. Or the dazzling use of deadstock coffee pods at Atlein.
Today's youth are disrupting fashion from the ground up not only in their spending power but also in their new wave of social expectations that they're implementing throughout their design.
Body, age and gender inclusivity are high on their expectations and the shows delivered on that in turn. Ester Manas is a star who continues to shine the torch for body inclusive design to great success, while an array of non-binary models, models at various stages of pregnancy and trans models graced the runway. It was more noticeable when designers didn't promote inclusivity than when they did. A sign of the times and something that every designer needs to encompass.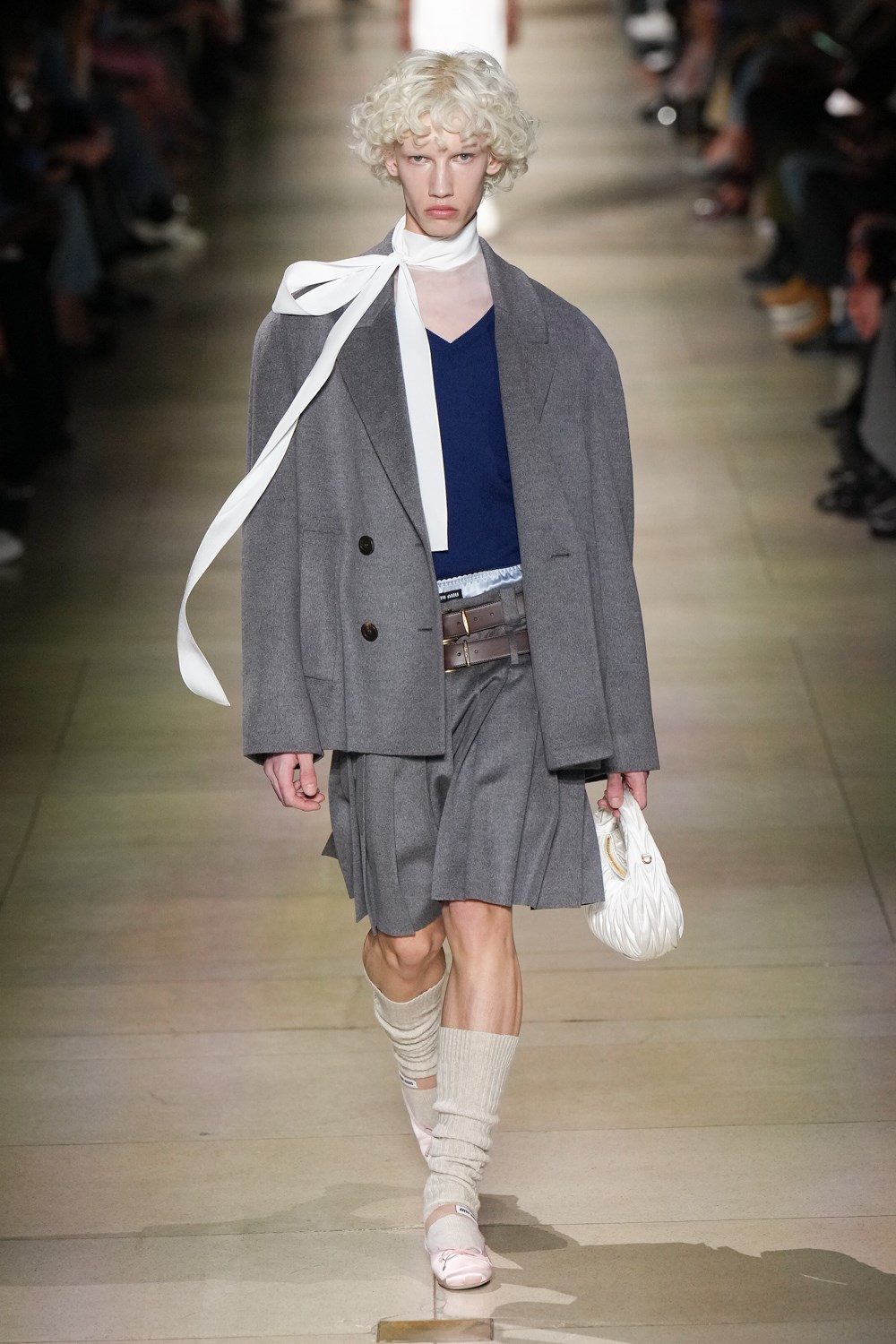 Aesthetically the youthquake continues to disrupt even the most classically-honed houses. Take Hermès, whose usually conservative style was flip-turned with MOD-style go-go shorts, while Chanel looked to capture some of that Gen-Z spend with mini-hem lengths, micro-bags and longline wellingtons. As a side note: long boots – everywhere. My legs feel veritably naked upon leaving the city.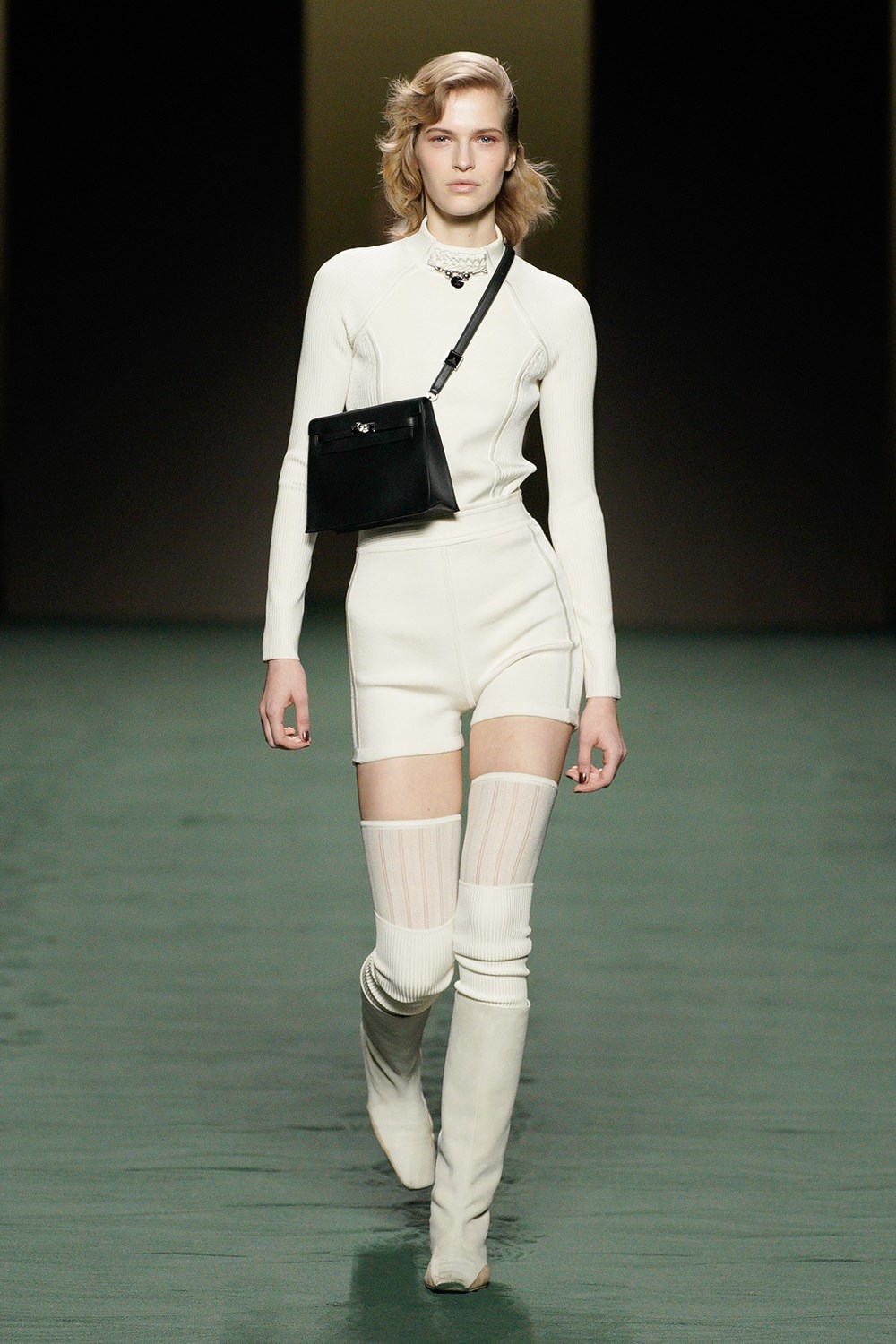 Times are changing. And so is fashion. Paris Fashion Week has demonstrated that this is an industry that's far more than clothes. It's a community that cares and absorbs the shock and systems of change worldwide.
Although frivolous at times, it serves as a means of expression and empathy – an outlet for many, now and into the future.
---