Following the stripped-back schedules of London and New York, Milan Fashion Week felt like a much-anticipated palette cleanser. However, by day three, the taste had started to sour; the start of the war in Ukraine was unfurling before our screens, a tragedy before our very eyes, and in Europe, very much on the doorstep. Pause, panic, protest: show-goers felt conflicted – confused about what to do, how to help, what to say. The conversation ended in silence. Closing out Milan, Giorgio Armani marked the moment in a collection with no music as a mark of respect for those affected by the crisis and conflict.
On the outside looking in, Fashion Week could look a little vacuous from this point onwards. But fashion is a sponge. It absorbs the social, political and environmental. It is an industry of resilience; it is reactionary; it is a community – it cares as much as it creates. No doubt, the sound of silence will ripple throughout Paris, and designers will have to react with this crisis in mind.
Amidst the chaos, the collections showcased why Milan matters. "Bottega is back," was the headline, following the much-awaited Matthieu Blazy debut at the Italian heritage brand. With it, the brand's codes were reinstated, the air of familiarity returned, and there was a refreshing and modernistic appeal throughout this stand-out revival.
Gucci continues to tantalize, surprise and delight. We wondered where Alessandro Michele would head after his last collection, full of feminine silhouettes. The answer? A gender-inclusive collection that features masculine tailoring with feminine sexiness rounded off by straight-out -sportiness in collaboration with Adidas.
Elsewhere, the quiet, contemplative nature of Gabriela Colangelo's Giada remains a firm favorite amongst our team, while the signature seductive yet new sartorial leanings of Versace got pulses racing while remaining firmly rooted in power-play.
Prada remains top-dog. The collection again cemented the quiet brilliance of the creative director partnership between Miuccia Prada and Raf Simons, who have used each season to build on the ideas and techniques of their past work, as well as the design history of the house, while constantly feeling decisively contemporary.
Here are The Impression Top 10 fashion shows of Fall 2022 season as selected by our Chief Impressionist, Kenneth Richard.
10 – Dsquared2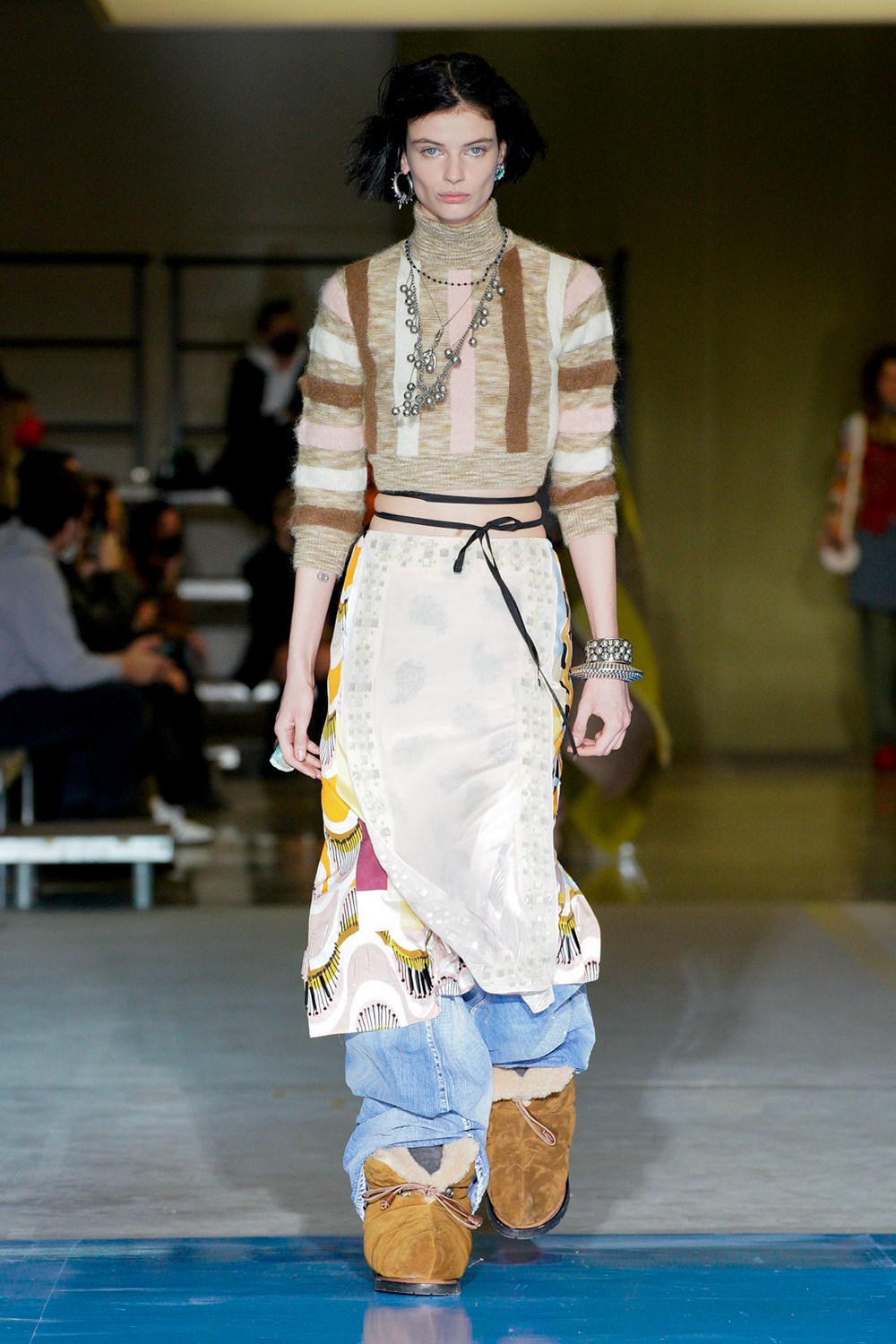 9 – Etro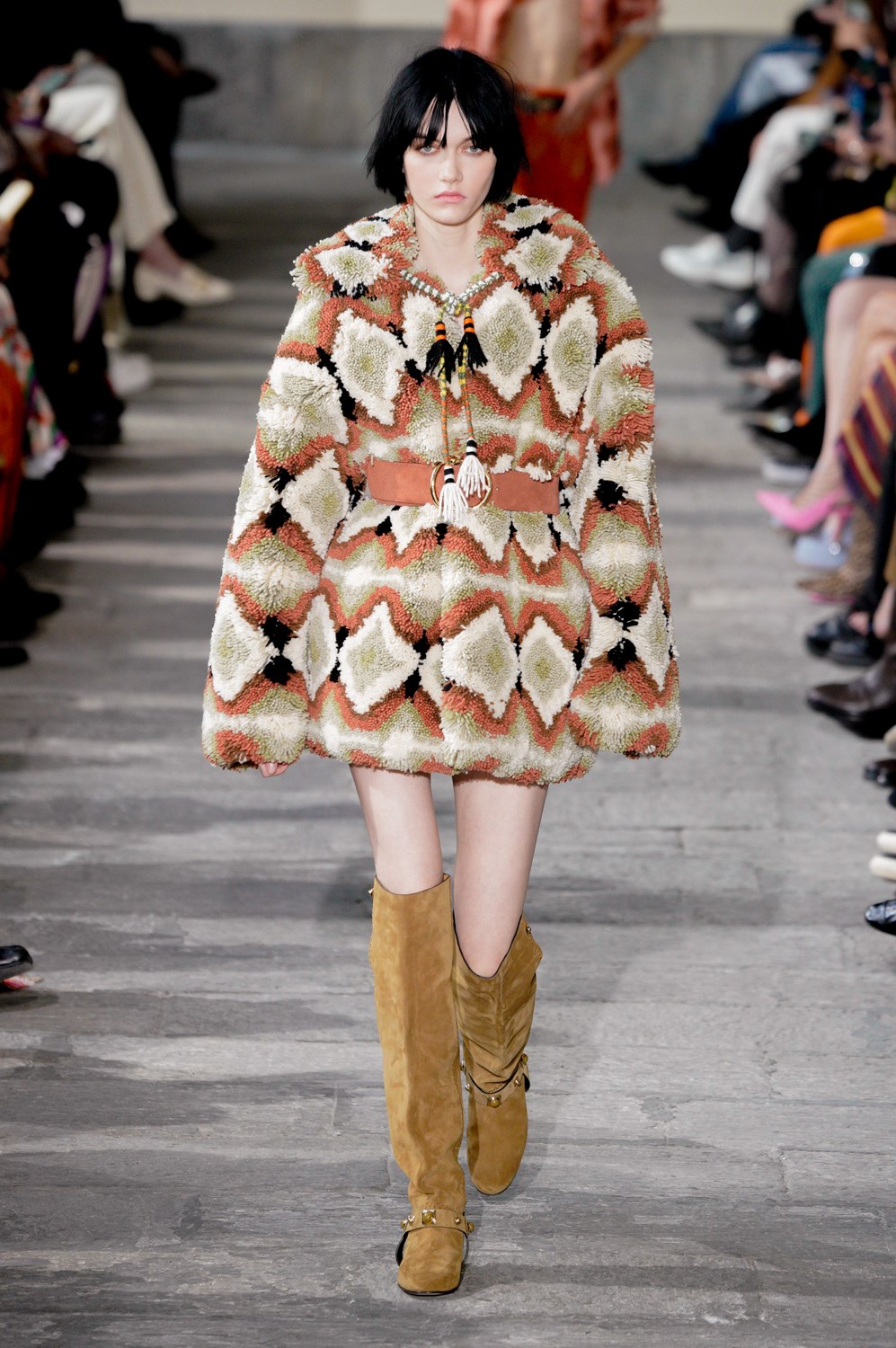 8 – Fendi
7 – Giada
6 – Gucci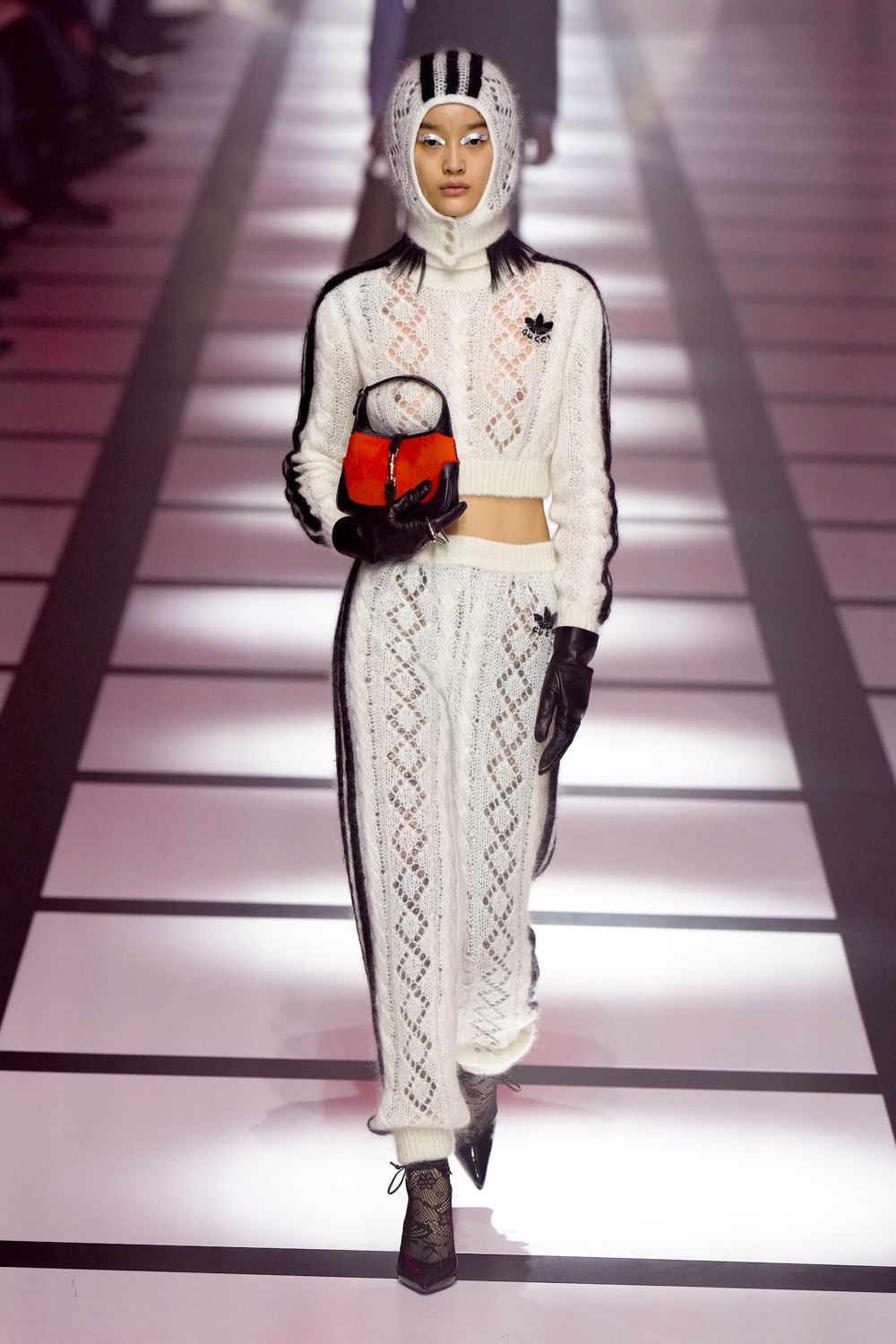 5 – Versace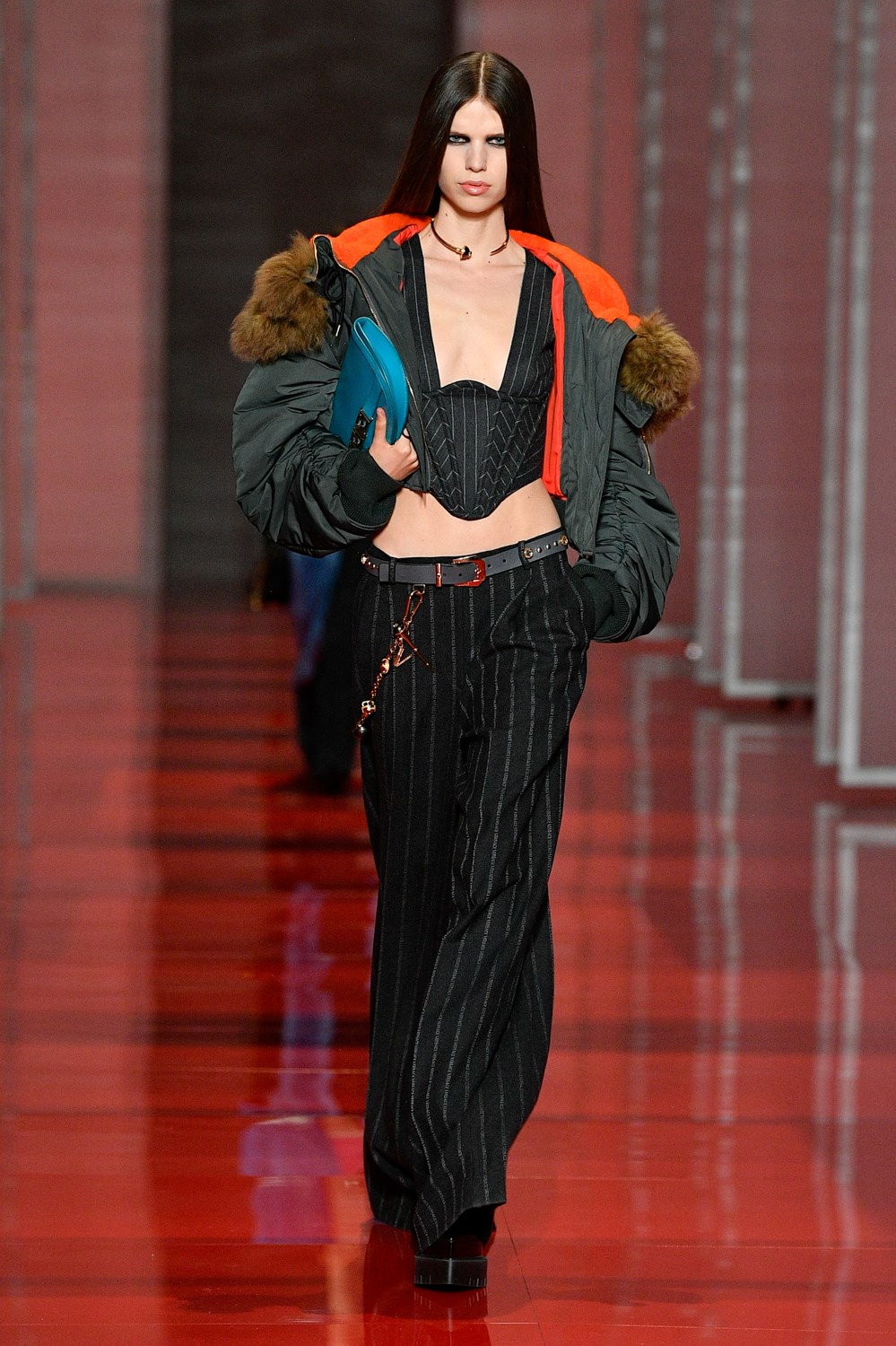 4 – Sportmax
3 – Del Core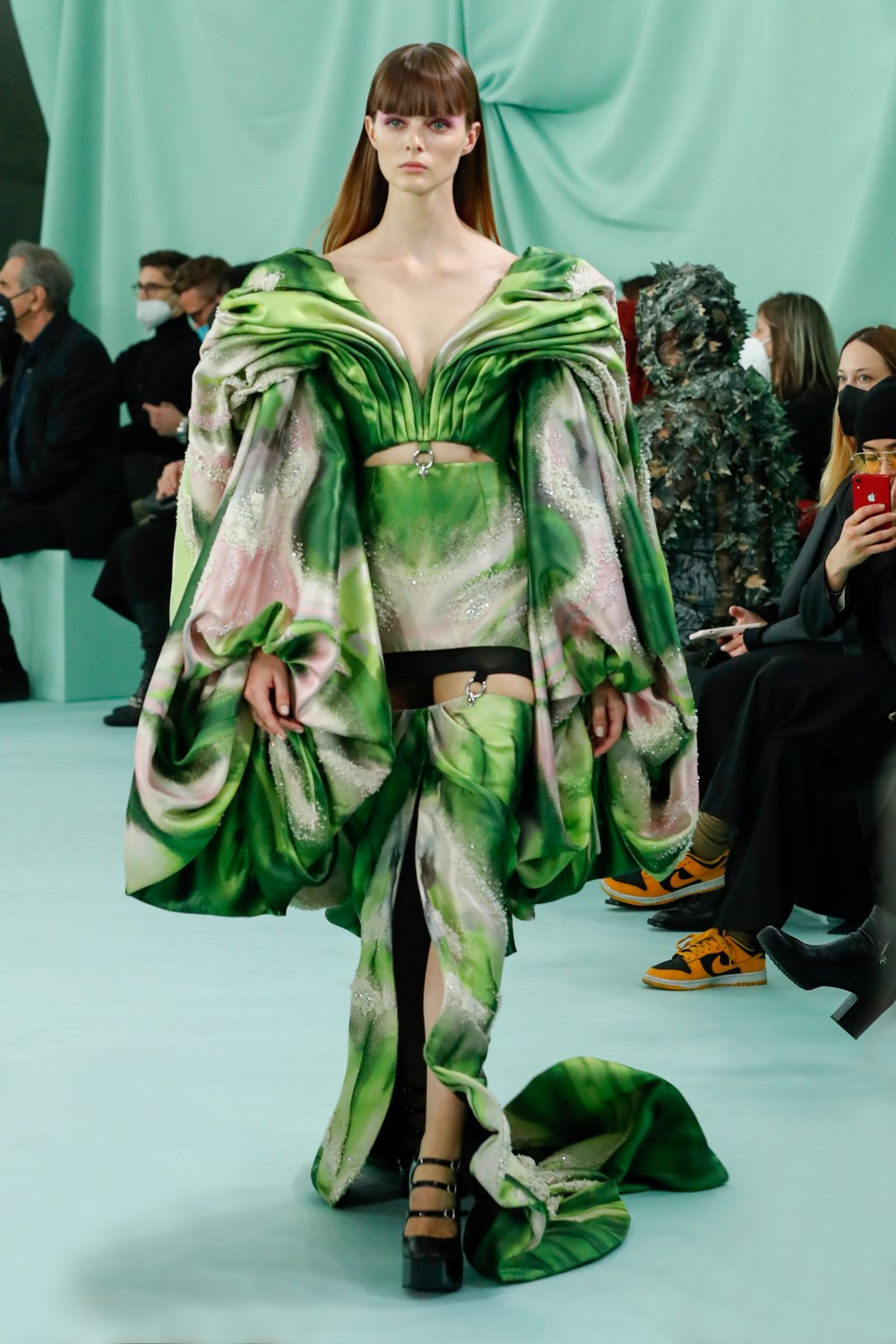 2 – Bottega Venetta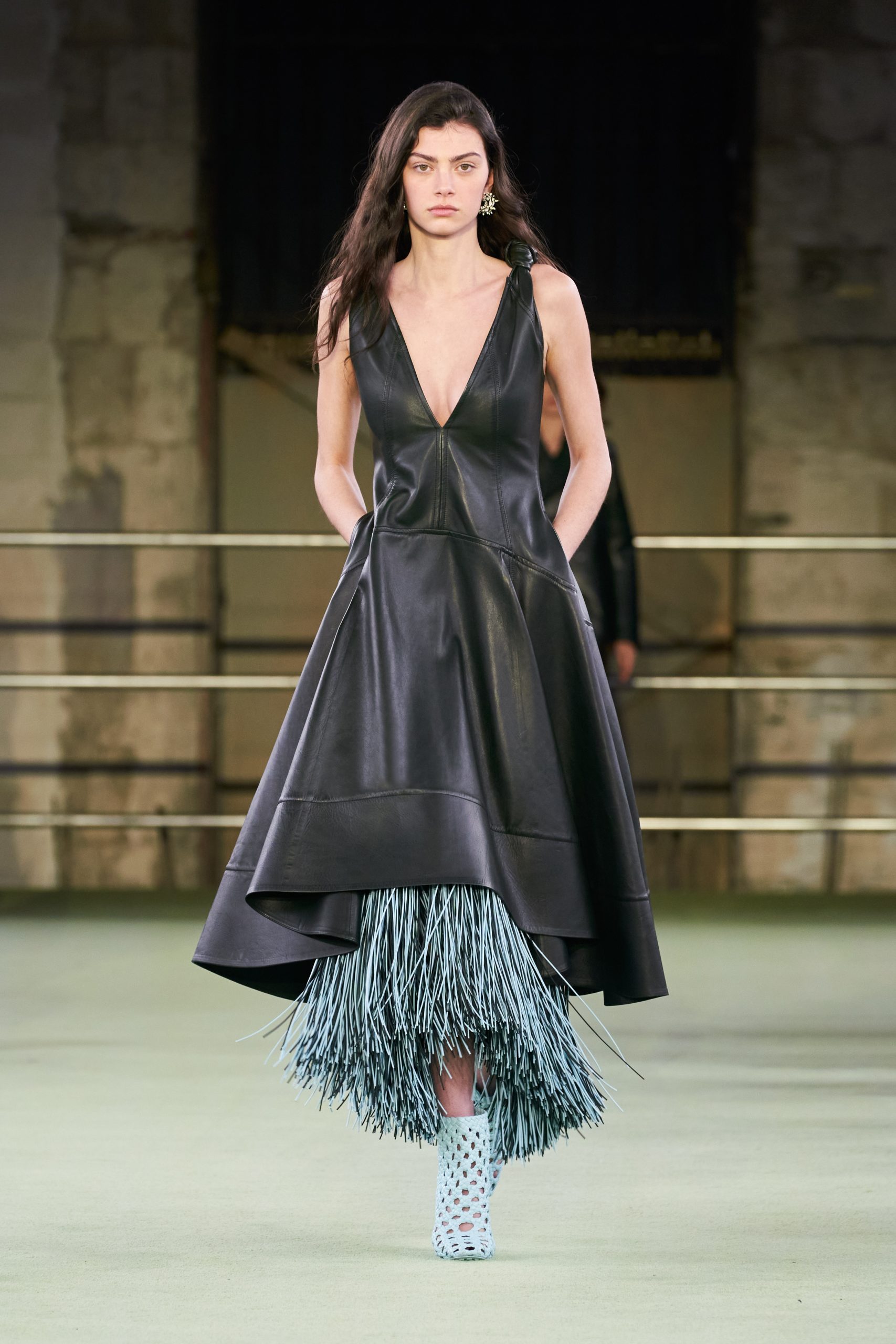 1 – Prada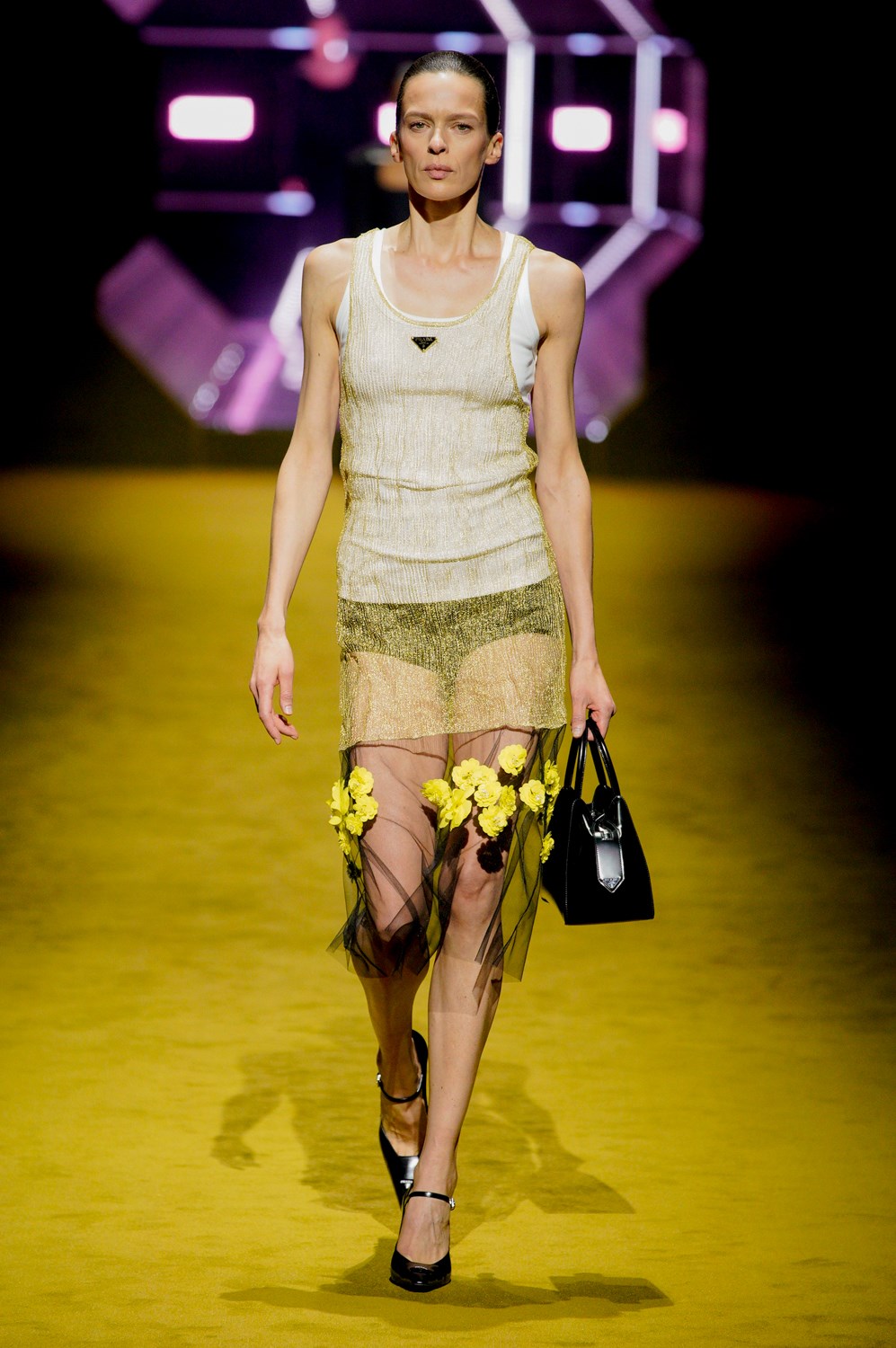 ---