---
Paris is having a breakdown – and that's a good thing. Deconstructionism dominated the runways, with a vast array of designers blowing up expectations about cohesion and wholeness, and using the elements of fashion to build up new and unique pieces.
"Deconstruction" as a philosophical concept was first introduced by 20th-century French philosopher Jacques Derrida, who used the term to describe his approach to minutely analyzing a text in order to reevaluate the limits and possibilities of language. The idea was embraced and explored by a wide range of thinkers and artists, and became influential in such disciplines as architecture, music, and literary criticism.
In fashion, deconstruction refers to a change in the idea of when a piece is finished, and what elements can combine to form a single piece. Deconstructionist garments often appear "unfinished," with rough hems or visible seams, and often seem spliced together from divergent sources. Thus, deconstruction is a rejection of traditional norms in fashion, a challenge to the idea that beauty can only exist in perfection and harmony.
This artistic freedom allows contemporary designers to reach spectacular and spectacularly strange new heights. In Paris, the results were colorful, beautiful, weird. Junya Watanabe combined leather with different patterns and awesome hair-styling to create looks that hearken back to early-90's grime while remaining modern and even forward-thinking. Inspired by his recent collaboration with Moncler, Rick Owens worked puffer jacket-like material into his pieces. Off-White collaborated with Arcteryx to create pieces that are literally half-dress and half-ski jacket, perhaps a commentary on the often overlooked inaccessibility and consumerism surrounding sportswear.
Most successful were Yohji Yamamoto and Maison Margiela. Drawing on his many years of experience with deconstruction and master tailoring skills, Yamamoto created beautiful dresses that certainly still fall under the deconstructionist category, but achieve an unmatched level of sophistication and cohesion. Maison Margiela's John Galliano sourced vintage garments and handbags and cut them apart to layer into the collection. The entirely unique pieces can't be reproduced, and will be sent to a few select stores under the label of 'Recicla' below.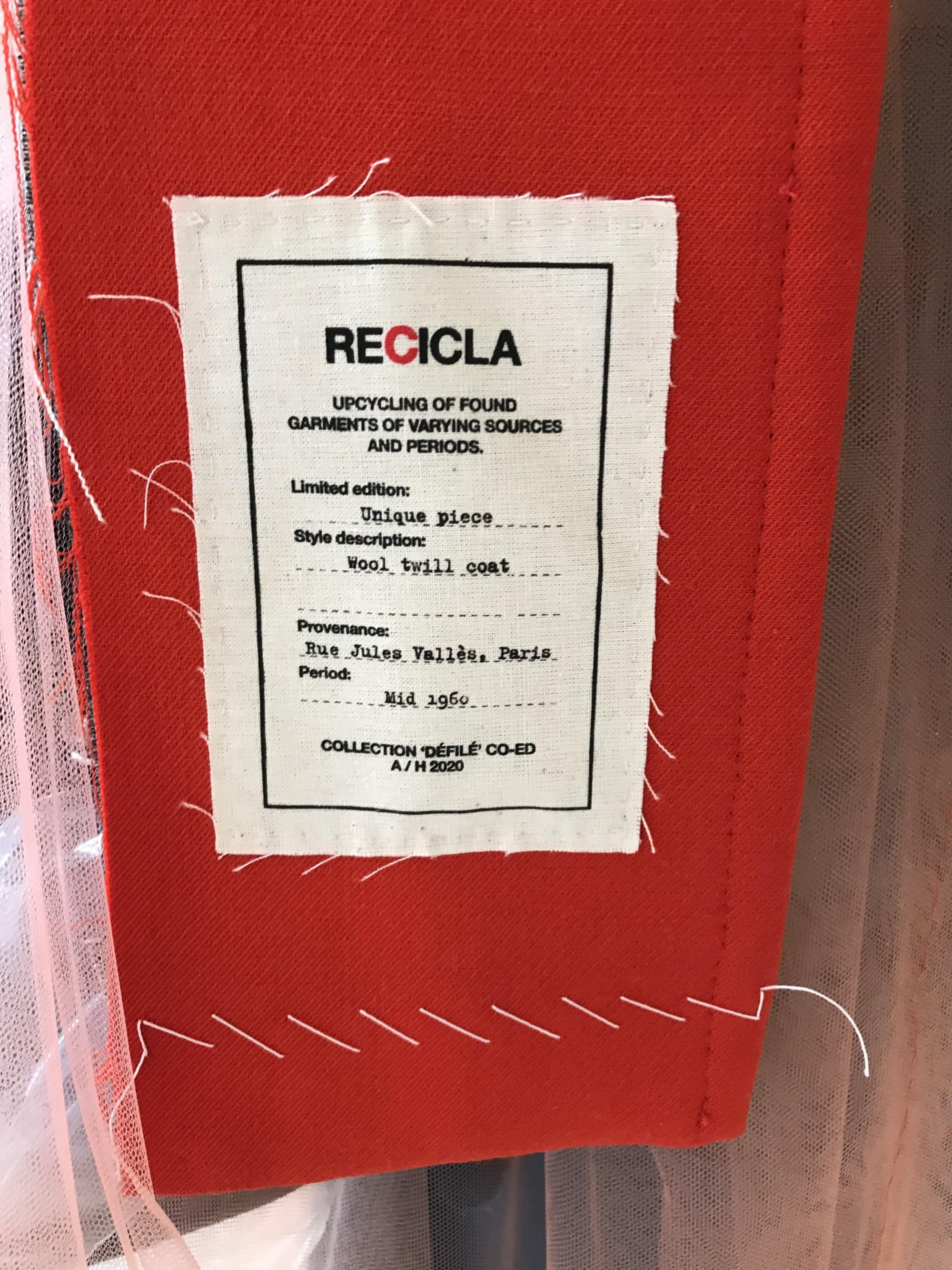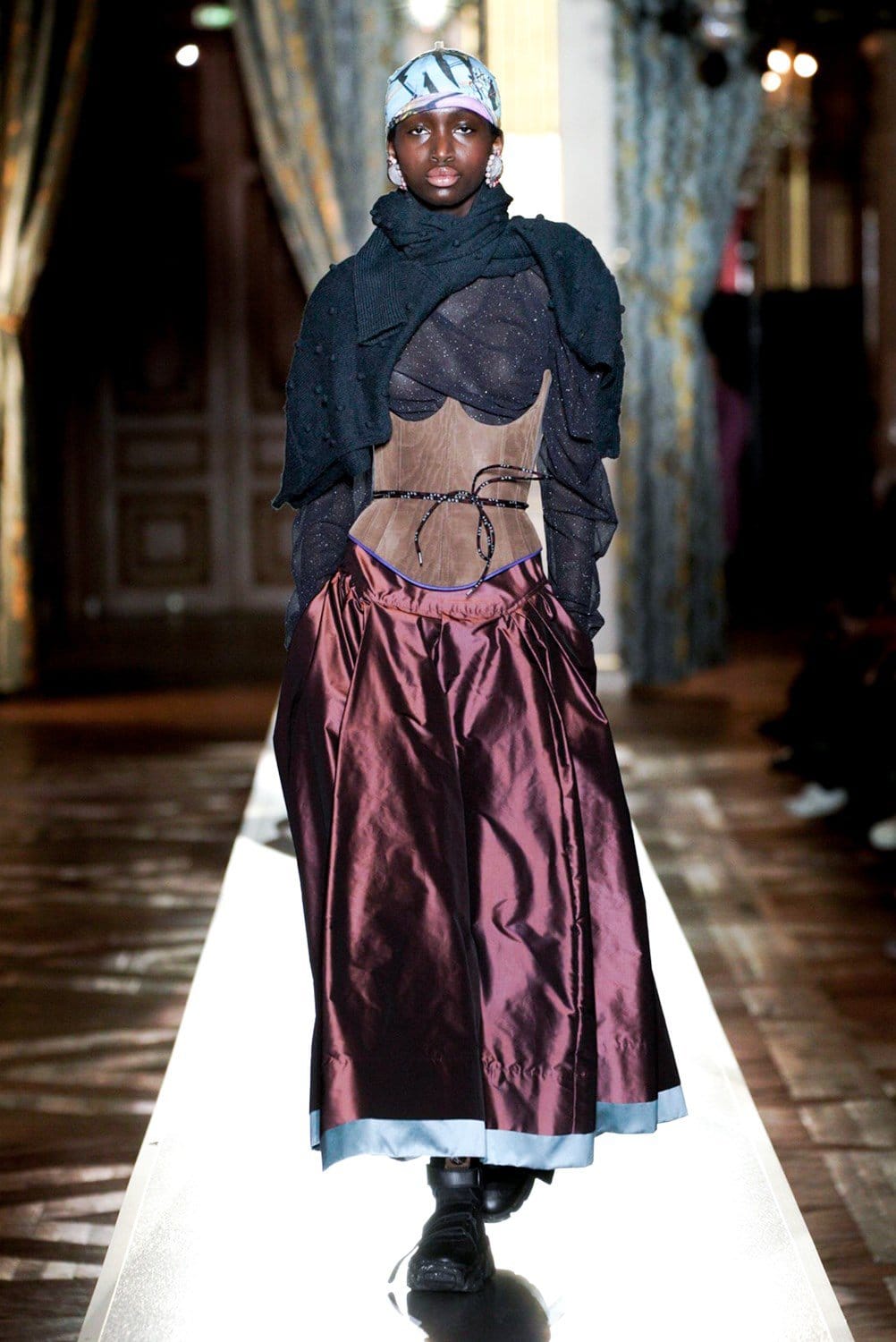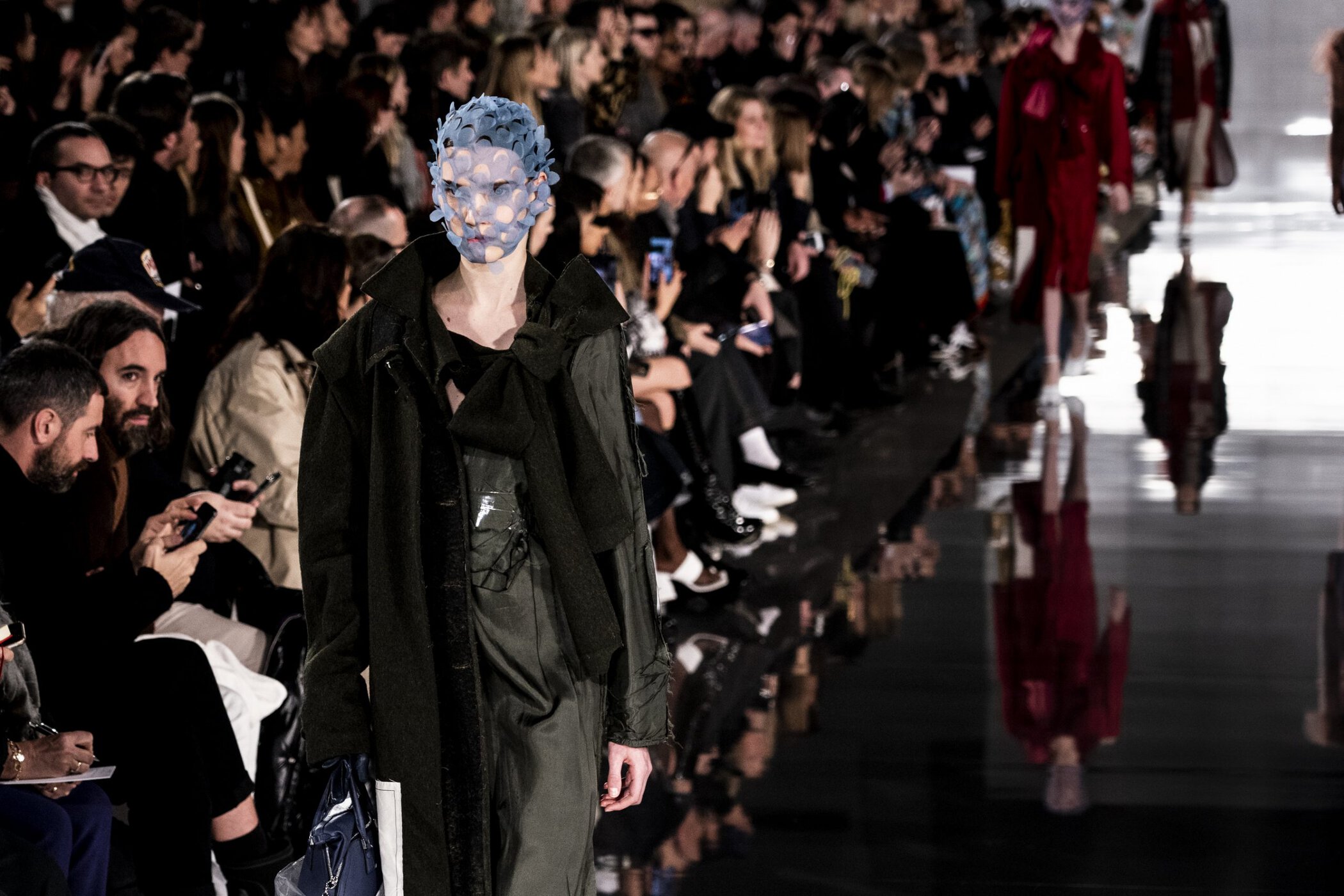 ---