Review of Diesel 1DR Bag Spring 2022 Ad Campaign by Creative Director Glenn Martens, Photographer Paul Kooiker, and Art Director Christopher Simmonds
Diesel (almost) bares all with a new campaign for its already incredibly popular 1DR bag. The campaign features photography by Paul Kooiker and art direction by Christopher Simmonds.
In highlighting the 1DR – which has undeniably taken the crown of hottest bag of the moment – Simmonds' and Kooiker's imagery eschews any other clothing all together, covering up key spots of naked bodies with well-placed bags, or sometimes just letting it all hang out.
A sensible choice for the nudist theme, the images are captured at a beach, making for some opportunities to get these bodies really glistening. The campaign drips with cheeky sex appeal.
Considering the emphasis on the body, though, it would have been nice to see a bit more diversity in terms of shape and size. The bags, after all, do come in many sizes, and there doesn't seem to be any reason not to have this tie into the celebration of body and bodily freedom as well.
While the idea of having no other clothes in an accessories campaign other than the star accessory is one we've seen a few times before, it's executed particularly well here (aside from the missed opportunity to be more inclusive), and in a way that is direct, droll, and undeniably Diesel.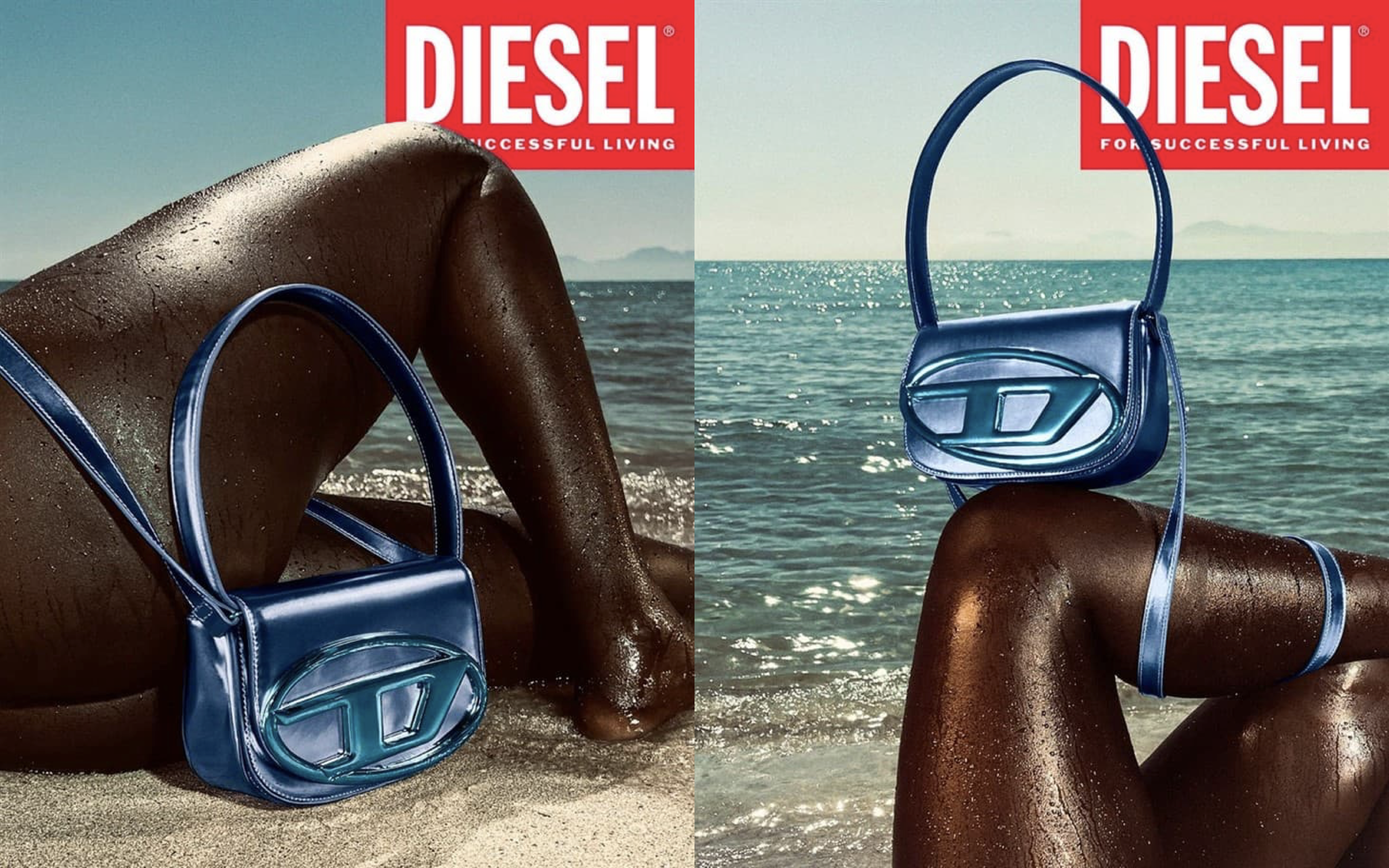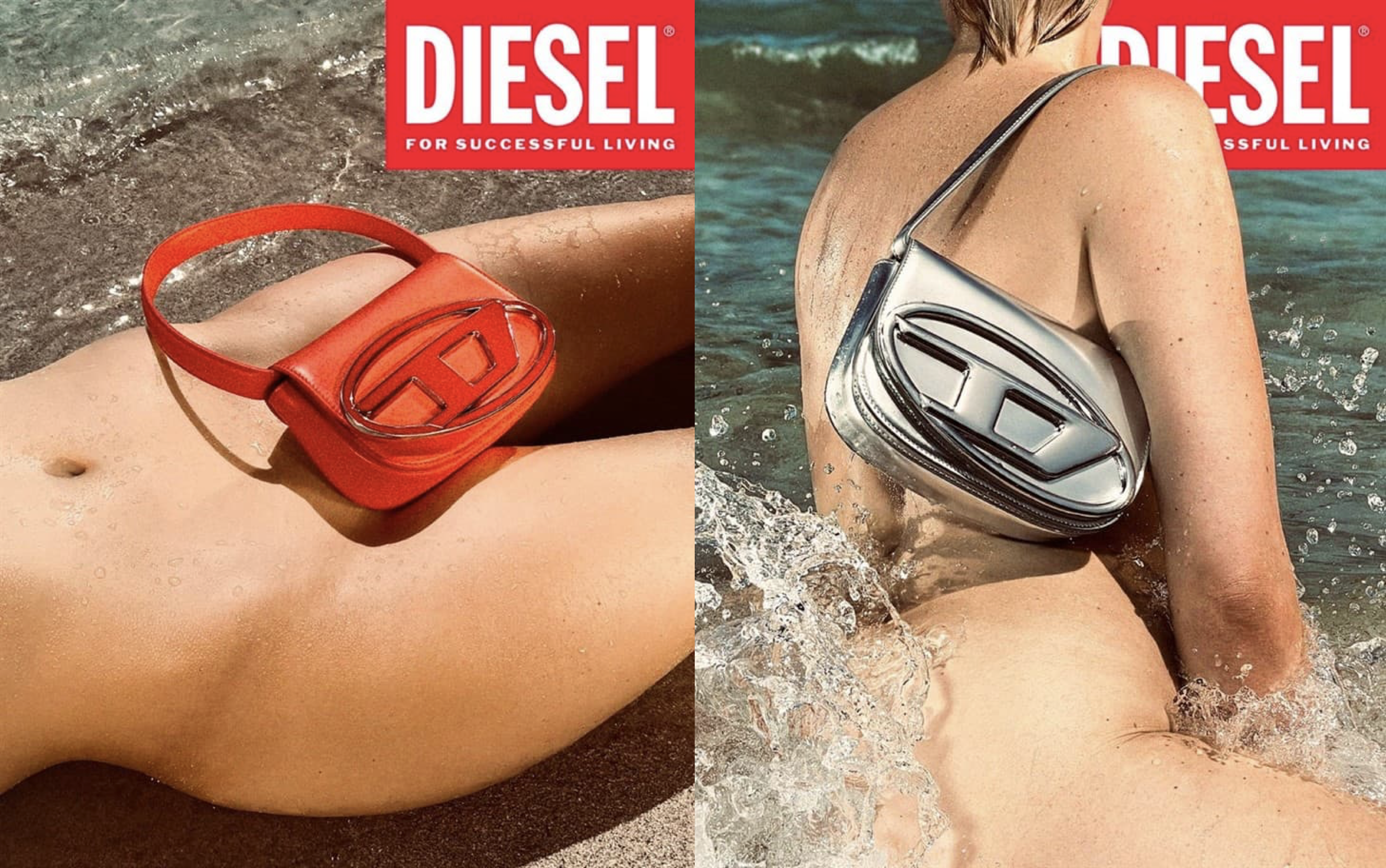 Diesel Creative Director | Glenn Martens
Art Director | Christopher Simmonds
Photographer | Paul Kooiker
Casting Director | Mollie Dendle

---