Review of Diesel Fall 2022 Ad Campaign by Creative Director Glenn Martens and Art Director Christopher Simmonds with Photographer Johnny Dufort
Diesel gets larger-than-life with its new campaign for Fall 2022. The campaign creative was led by the house's creative director Glenn Martens, with art direction by Christopher Simmonds and photography by Johnny Dufort.
The still photography portion of the campaign sees Diesel's bold and eclectic, denim-clad protagonists blown up to the proportions of gigantic billboards that take over the glittering steel and glass skyscrapers of an imaginary metropolis, their poses bringing the brand's attitude of rebellion and sexy irreverence to the skyline.
The accompanying short film continues this theme of a larger-than-life urban takeover, deploying Y2K and glitch aesthetics to create a retro-inflected montage of titanic proportions, set to an atmospheric yet propulsive club beat.
The imagery is another bold entry into the iconic visual world Martens and Simmonds have been building up for Diesel. Blending the creative director's wickedly smart style of deconstruction and subversion with Diesel's iconically audacious brand, now resurrected for a new generation, the campaign puts Diesel on a cheekily yet appropriately colossal scale.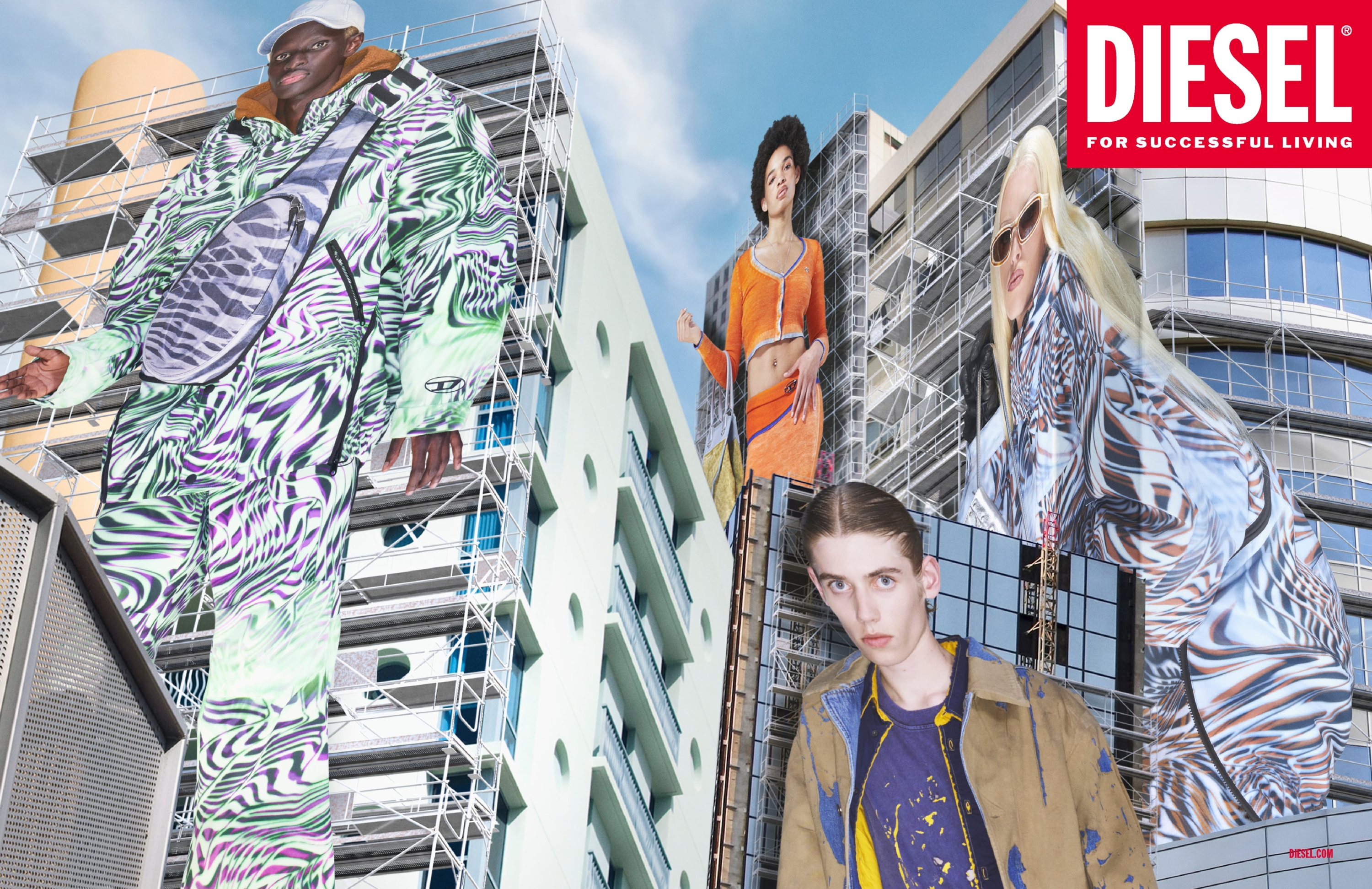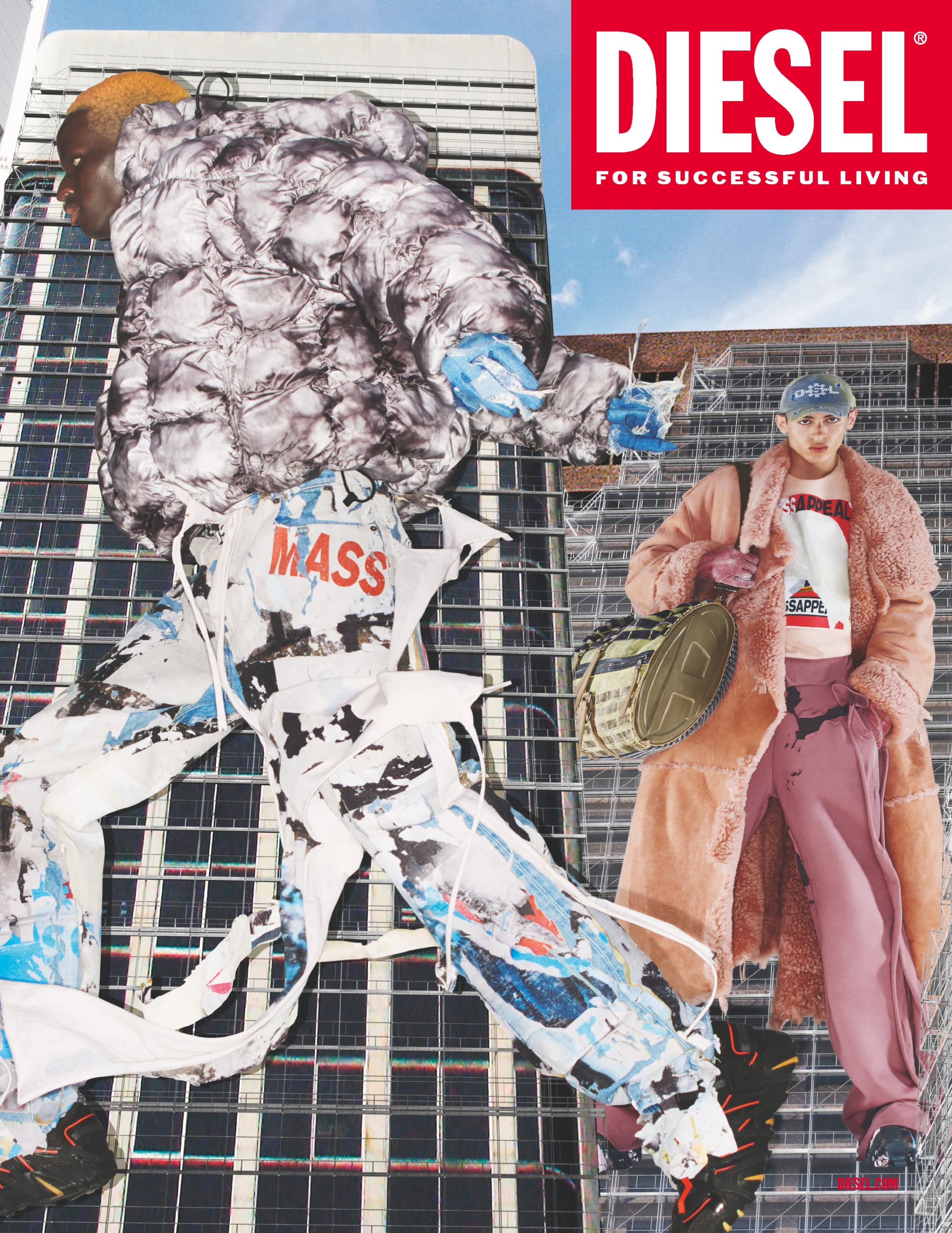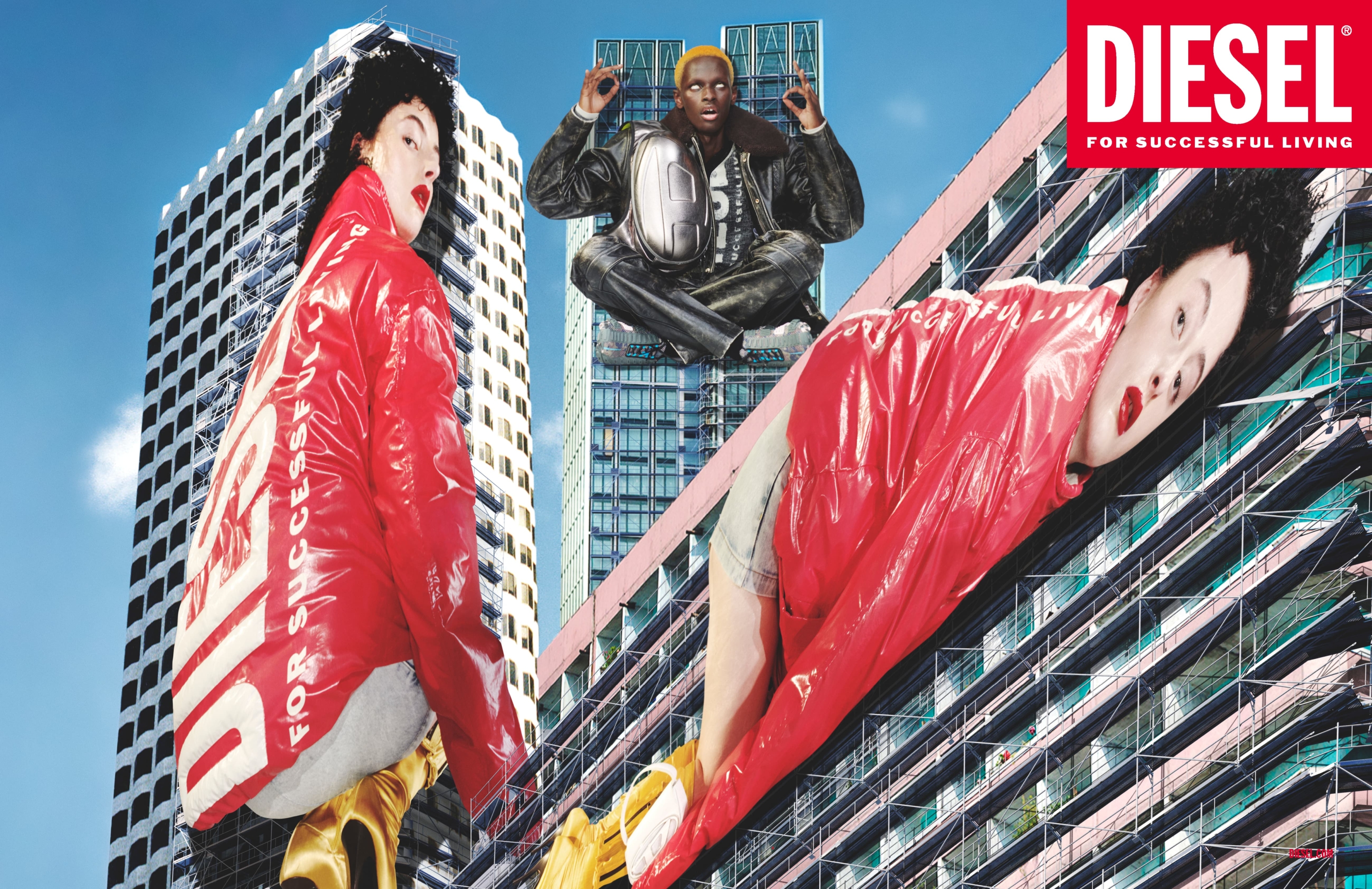 Diesel Creative Director | Glenn Martens
Agency | Simmonds Ltd.
Art Director | Christopher Simmonds
Photographer | Johnny Dufort
Stylist | Danny Reed


---