---
Diesel has resurrected "For Successful Living", their tagline from controversial marketing campaigns of the 1990's that tackled socio-political issues such as racism, homophobia and gun violence. The newest iteration, with an ad campaign by the Creative Agency Publicis Italy and a film by François Rousselet, is also a thought-provoking sign of the times but for very different reasons. Rather than tackling issues head-on in a provocative way, as was acceptable during a decade culturally dominated by grunge and the emergence of hip-hop, the new campaign plays it safe with a superhero fantasy as a metaphorical balm for the anxiety-ridden, politically-correct era of today.
The ad campaign photography is the most successful part of the campaign; bright, colorful, and slightly surreal with a streamlined-yet-diverse cast of super strong, gravity-defying heroes and heroines in off-duty clothing by Diesel. However, it is the film by François Rousselet that is the real catalyst for commentary. On its own it appears to be a simple story, featuring a superhero movie actor having a tough day on set, not quite nailing his scenes and retreating to the privacy of his trailer. There he changes into Diesel denim gear, steps out into the street refreshed and in control, and proceeds to fly up, up, and away like Superman. The film appears to be an innocuous fantasy at first, however when one considers the current political climate the story starts to seem like something more. In this day and age, traditional ideas of masculinity continue to be challenged, as do the patriarchal institutions that dominate international politics and the distribution of global resources. Within this context, the protagonist of the film almost seems to represent an archetypal man and his feelings of ineffectuality and frustration at the inability to create a world that will be a better place for the next generation. Subsequently, he must retreat into a private fantasy world in which he still has the power to rise up to great heights, and conquer any challenge that is laid before him.
The film and still photography provide an interesting dichotomy, because the photography presents an unadulterated and inclusive fantasy, whereas the film seems to contain a subtext of insecurity and failure. Interestingly, both fantasy and failure are important parts of a life well-lived, because fantasies are motivators that push an individual to take risks, and risks are what can sometimes lead to failures. Indeed, if a person never fails then it might be an indication they're not taking enough risks in the first place. Perhaps the takeaway is the idea that when you fall down, the only thing to do is pick yourself up again, learn from your mistake, and try to do better next time.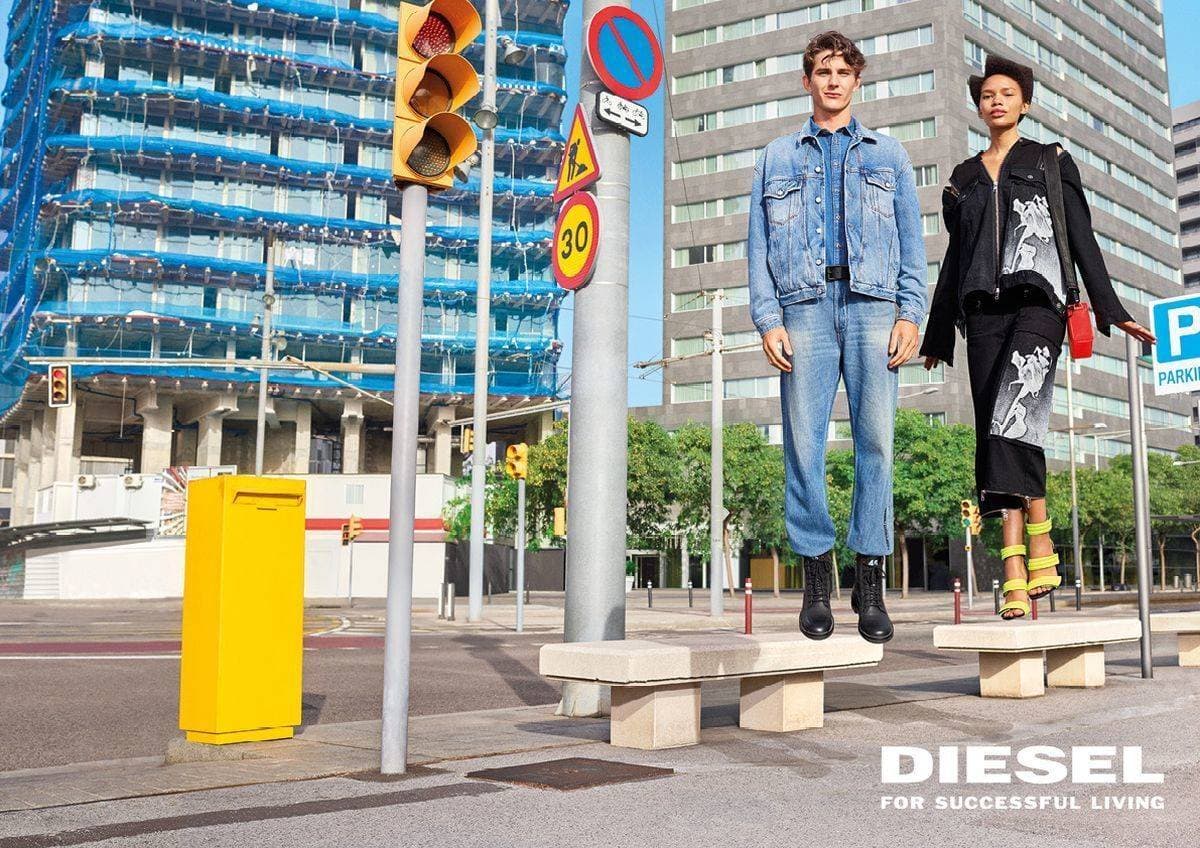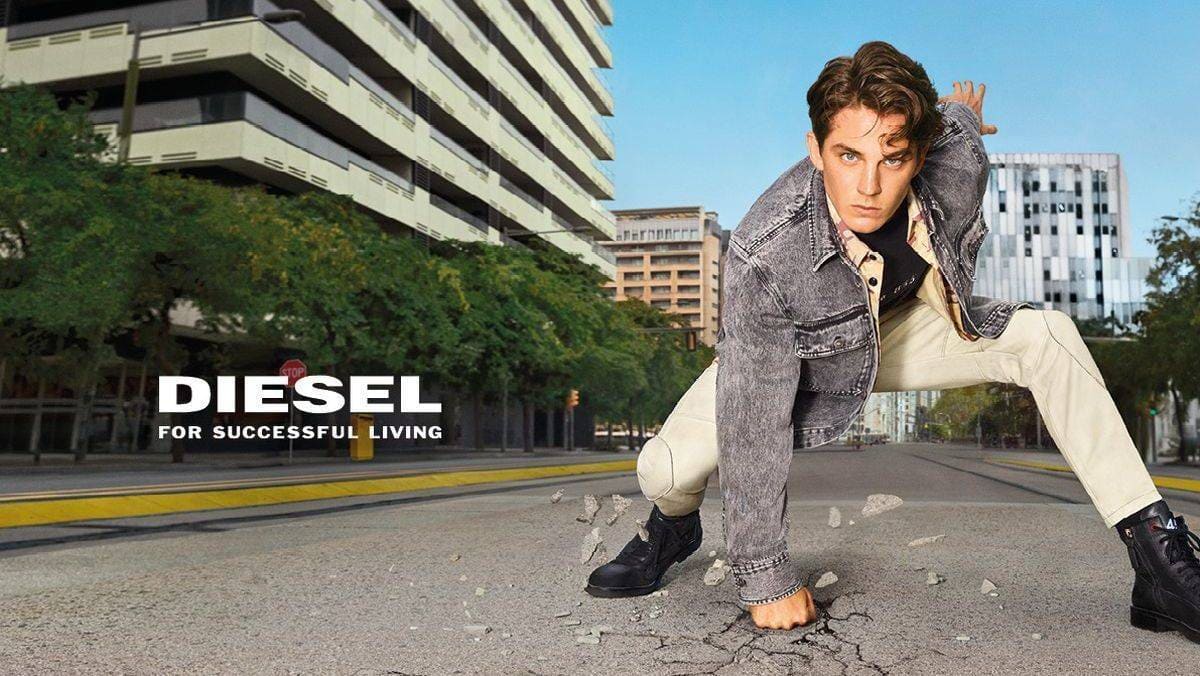 Creative Agency | Publicis Italy
Global CCO Publicis WW | Bruno Bertelli
CCO | Cristiana Boccassini
General Manager | Daniela Di Maio
Global Creative Director | Thiago Cruz
Global Creative Director | Mihnea Gheorghiu
Head of Art | Costanza Rossi
ACD/Copywriter | Michela Talamona
ACD/Art Director | Fabrizio Tamagni
Copywriter | Filippo Festuccia
Art Director/Designer | Luca Villa
Account Director | Filippo D'Andrea
Account Executive | Mirko De Martini
Senior Strategic Planner | Monica Radulescu
Head of Social | Alessandro Bochicchio
Social Media Manager | Doina Tatu
Head of Production | Francesca Zazzera
TV Producer | Anna Sica
Art Buyer | Caterina Collesano
Film Credits
Production Company | Division
Director | François Rousselet
Executive Producer | Jules de Chateleux
Producer | Alexis Fonvieille
DOP | Matias Boucard
Editor | Nicolas Larrouquere
Stylist Diesel Outfit | Clare Byrne
Stylist | Liate Cohen
Music Production | Sizzer
Photography & Product Videos Credits
Photographer/Director | Kourtney Roy – Lambert Lambert
2nd Video Unit Director | Edu Perez
Production Company | Lambert Lambert
Producer | Carole Lambert
Production Director | Ségolène Vial
Stylist | Clare Byrne – Totalworld
Assistant | Madeleine Kachurak –Totalworld
Hair | Chi Wong – M+A World Group
Makeup | Nami Yoshida – Bryant Artists
Casting | Edu Perez
Set Designer | Romain Gautry
---