---
Review of Diesel Spring 2023 Fashion Show
Interrogating Noughties Nostalgia Through Deconstructed Denim
By Mark Wittmer
Diesel's co-ed Spring 2023 collection sees creative director Glenn Martens continue his delightful deconstruction of everything denim, dialing back the color and craziness a bit to interrogate the iconic fabric on its own terms while mining the brand's mid-2000s heyday for inspiration. The designer also made an extremely rare move in opening the show up to the public, democratizing access to the runway by creating a first-come-first-serve online signup process for all.
As with his work at Y/Project, Martens' collections for Diesel build organically on each other rather than begin again with a new theme or inspiration each season, forming fluid chapters in a single body of work.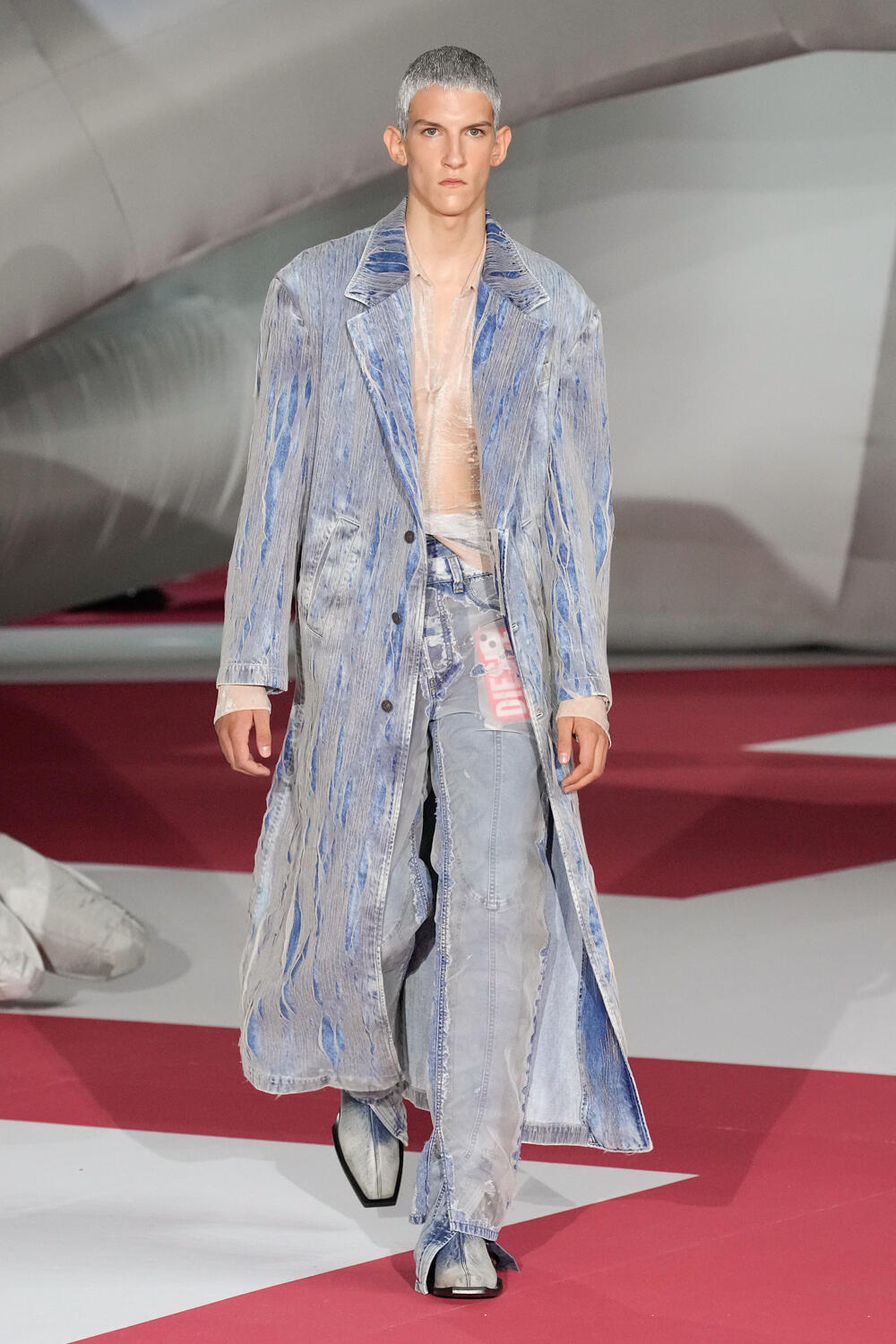 The new collection thus picked up right where the last one left off, expanding on his chaotic yet controlled approach to pushing familiar aspects of denim to the extreme.
Also revived from last season was the set design. While that show featured gigantic, minimally denim-clad inflatable bodies assuming take-me-now poses with 3D scans of the models printed uncannily onto the material, this time around the bodies were left monochrome white as they formed a single, kama sutra-like tangle of limbs.
Between the architecture of these intertwined arms, legs, and crotches strode an eclectically cool cast of models clad in distressed denim looks that reconfigured classic denim structures, washes, and more with subtly surreal experimentation. In some pieces, the fabric was united with sheer tulle to reference lace-like embroidery with a unique balance of delicacy and toughness. Fraying was pushed to the extreme to create feathery adornment. Pockets multiplied ad infinitum. The fabric was treated numerous ways: waxed, laminated, painted, rendered iridescent through obscure industrial processes.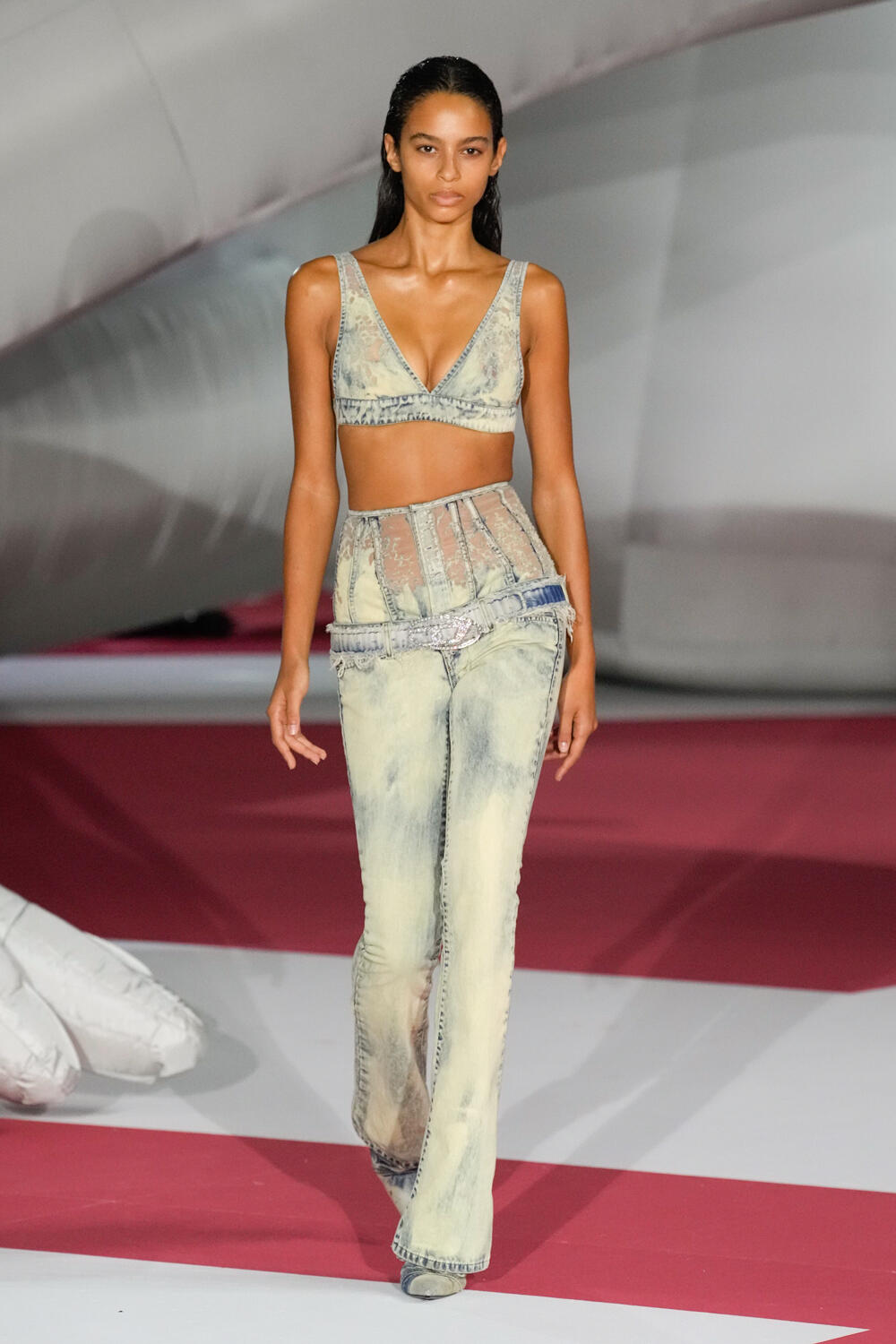 Playing with the increased brand and logo recognition afforded by Diesel's successful revival under his creative guidance, Martens both directly references the logo by incorporating it into hardware, while elsewhere he literally tears it to shreds, simultaneously parodying and celebrating logomania and consumer culture.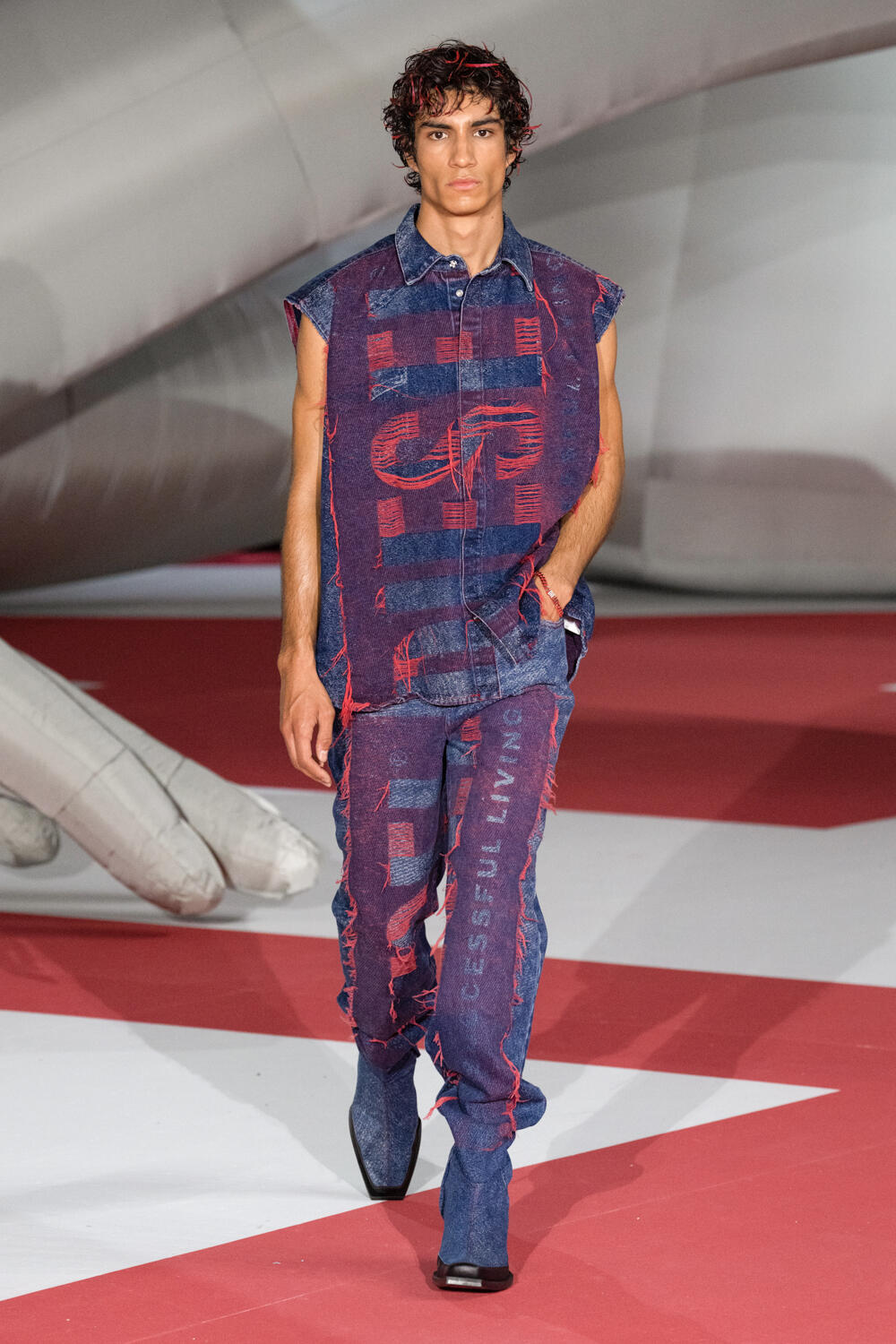 Many brands are capitalizing on the noughties-nostalgia trend, but Diesel is especially equipped to meaningfully explore this trend, as it means exploring the brand's own heritage. But Martens doesn't take the easy, uncool way simply rehashing low-slung waistlines or tiny crop tops. While we can certainly feel a strain of that DNA present, Martens examines it through a fractured and frantic contemporary lens, playing with nostalgia but twisting it into something strange and new, subtly provoking us to question what it is about our present day that makes a retreat into the past so inviting.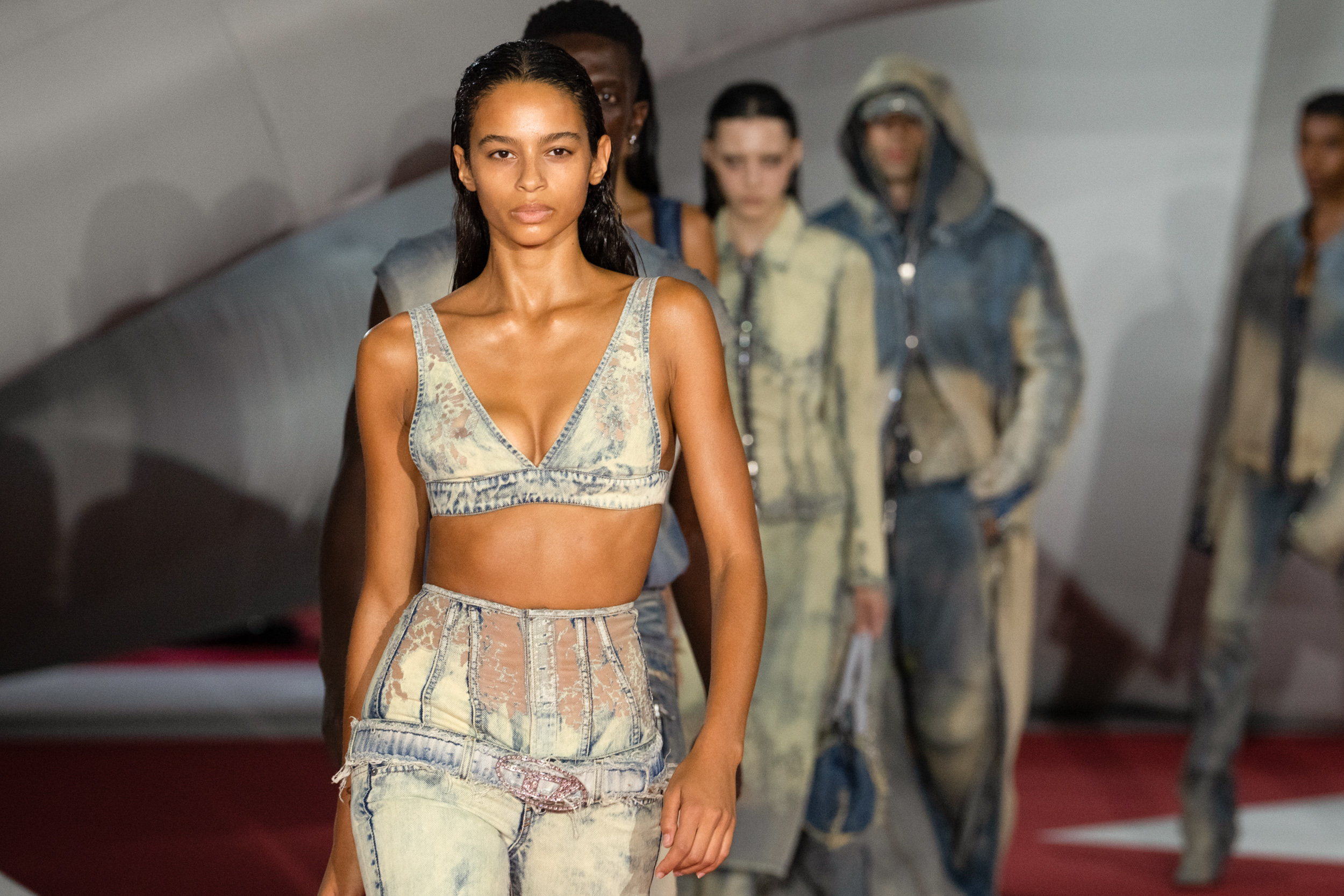 Familiar yet weird, campy yet cool, retro yet cutting-edge, the partnership between Diesel and Glenn Martens continues to form one of the most distinct and relevant voices in fashion. The brand behind "successful living" succeeds again.
---