Review of Dior 'Chez Moi' Summer 2022 Capsule Ad Campaign by Maria Grazia Chiuri with Photographer Laura Sciacovelli with models Chai Maximus, Jahika Gonzalez, & Maryel Uchida
Dior makes itself at home among vibrant pop-art colors with the new campaign for its Chez Moi collection, captured by photographer Laura Sciacovelli.
Designed by creative director Maria Grazia Chiuri, the Chez Moi capsule features accessories and homeware that pay tribute to well-being and elegance, and that, while relaxed and comfortable, don't compromise on color and style. Graphically, the collection carries forward the pop-art pizazz of the spring collection, while also introducing motifs designed by Italian artist Pietro Ruffo.
Featuring a familiar group of Dior muses, Sciacovelli's photographs draw much of their visual impact from the vibrant interplay of hues and patterns of the collection itself. Her models lounge on modular couches, basking in the simple elegance of feeling comfortable at home and embraced by color.
Focused and fresh, the campaign elegantly matches the collection it celebrates: bright, relaxed, and colorful.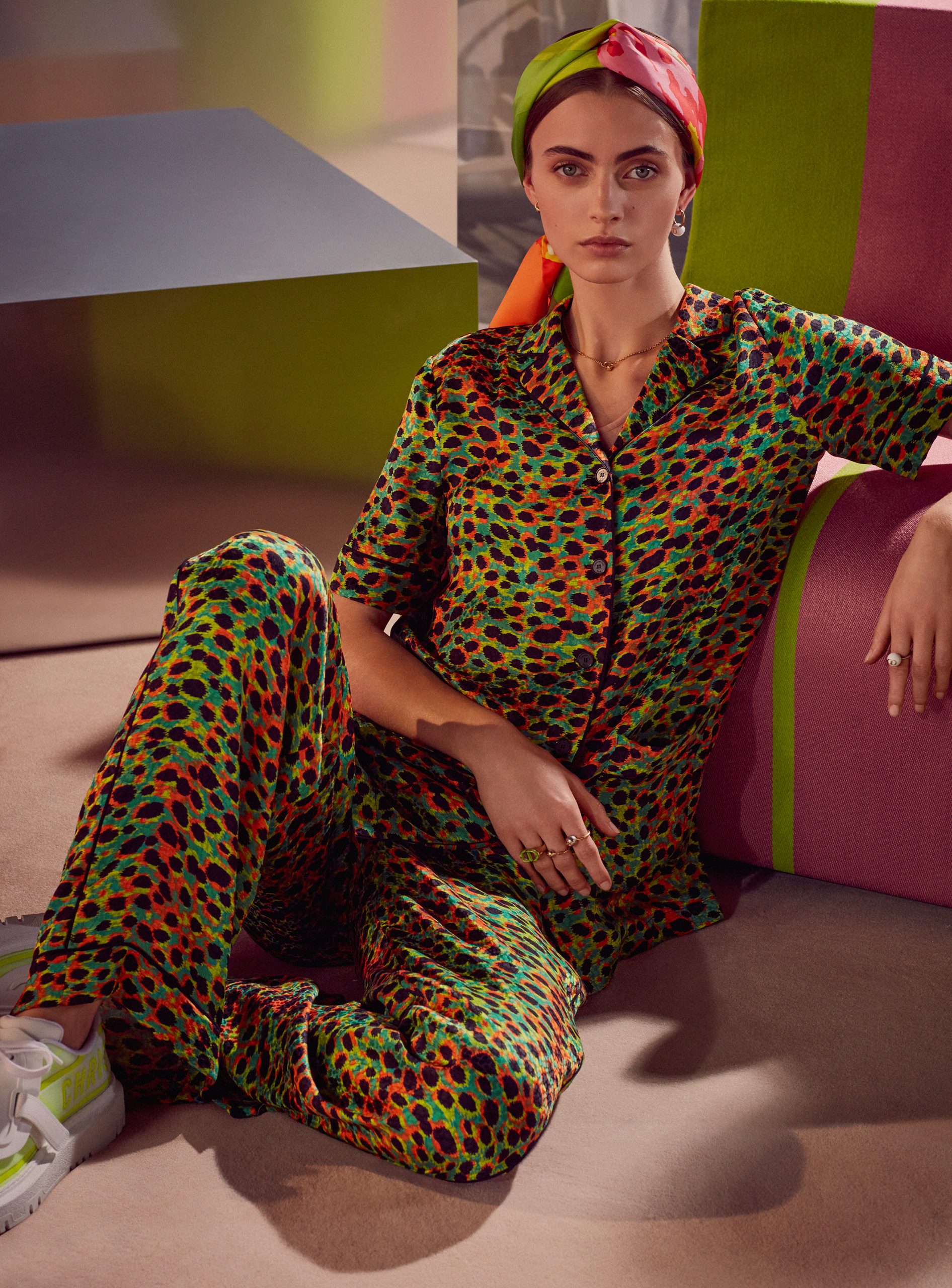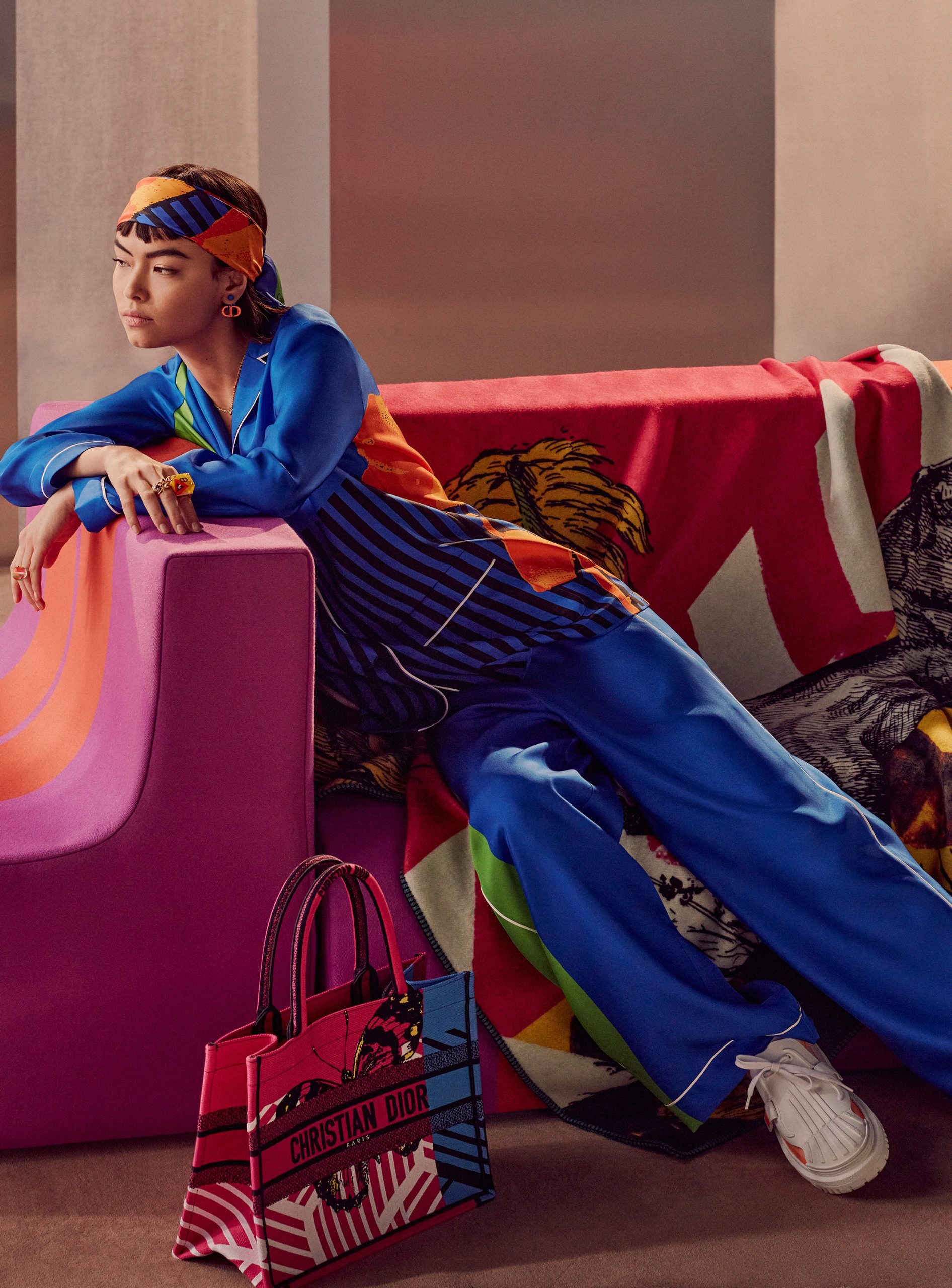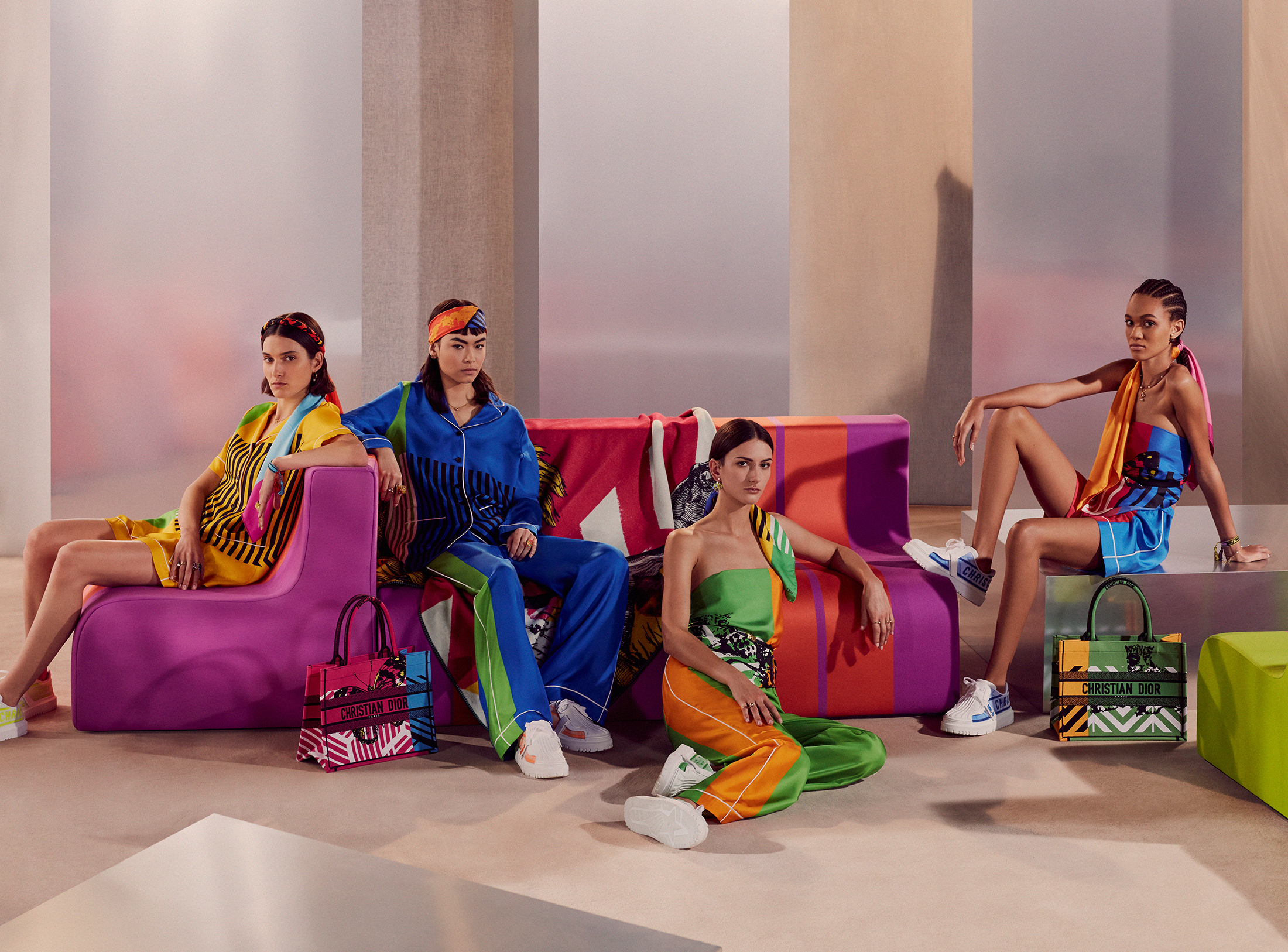 Dior Women's Creative Director | Maria Grazia Chiuri
Photographer | Laura Sciacovelli
Models | Chai Maximus, Jahika Gonzalez, & Maryel Uchida
Stylist | Elin Svahn
Set Designer | Alexander Bock
Artist | Pietro Ruffo
Production | AP Studio

---