Review of Dior Cruise 2023 Ad Campaign by Creative Director Margot Populaire, Chief Creative Officer Fabien Baron and Photographer Laura Sciacovelli with models Miriam Sánchez, Maryel Uchida, Eden Joi, Yunseo Cho, Freja Rothmann, Chai Maximus, Greta Bultmann, and Raynara Negrine
Dior furthers its exploration of the aesthetic history and craft heritage of Seville in its new Cruise 2023 campaign. The campaign sees the Dior team reunite with film director Fabien Baron, Creative Director Margot Populaire, while the still images were snapped by photographer Laura Sciacovelli.
For the Cruise 2023 destination show, not only did creative director Maria Grazia Chiuri head to the almost mythically historic Spanish city of Seville, but she staged the show on one of its most important holidays: the Feast of Corpus Christi, also known as the Solemnity of the Most Holy Body and Blood of Christ. This advent of the important moment in the Catholic calendar – which celebrates the idea of the actual presence of Christ's body and blood in the Eucharist – felt like a fittingly dramatic context for a collection that evocatively balanced the raptures of spiritualism with the pleasures of the flesh. Partnering with local artisans who are keeping alive the city's historic craft practices, Chirui applied her signature Dior vision to pieces rooted in the region's sartorial heritage (though an idealized version of it): boleros, high-collared jackets, ruffled skirts, corseted structures, spats, mantles, mantillas, all rife with abundant and intricate detailing.
Fittingly, the campaign sees the house return to Seville, but it takes a more intimate approach than the runway show's grand spectacle. The setting is a palatial interior whose gorgeous mingling of architectural motifs points to the regions rich multicultural heritage. Occupying this space, Dior's heroines are duchesses and princesses, exuding an air of intellect and power as they move across the tiled floor like chess pieces. Baron's film pays delicate attention to the motion of dresses or meaningful yet ephemeral moments of eye contact, while Sciacovelli's photographic compositions respond to the lines of architecture while finding a potent visual impact in the collection's sparing but incisive use of red.
Yet while the styling and imagery may make gorgeous reference to historical women, these protagonists feel distinctly contemporary. As always with Chiuri's work for Dior, historical inspiration and modern strength combine, with thoughtful casting and details in design pointing to a subtle subversion of historical power dynamics.
At once embracing and exploring a new cultural legacy while furthering their consistent and unfailing narrative vision for the house, Maria Grazia Chiuri, Margot Populaire and Fabien Baron can count another big success with the dreamy, powerful beauty of this campaign.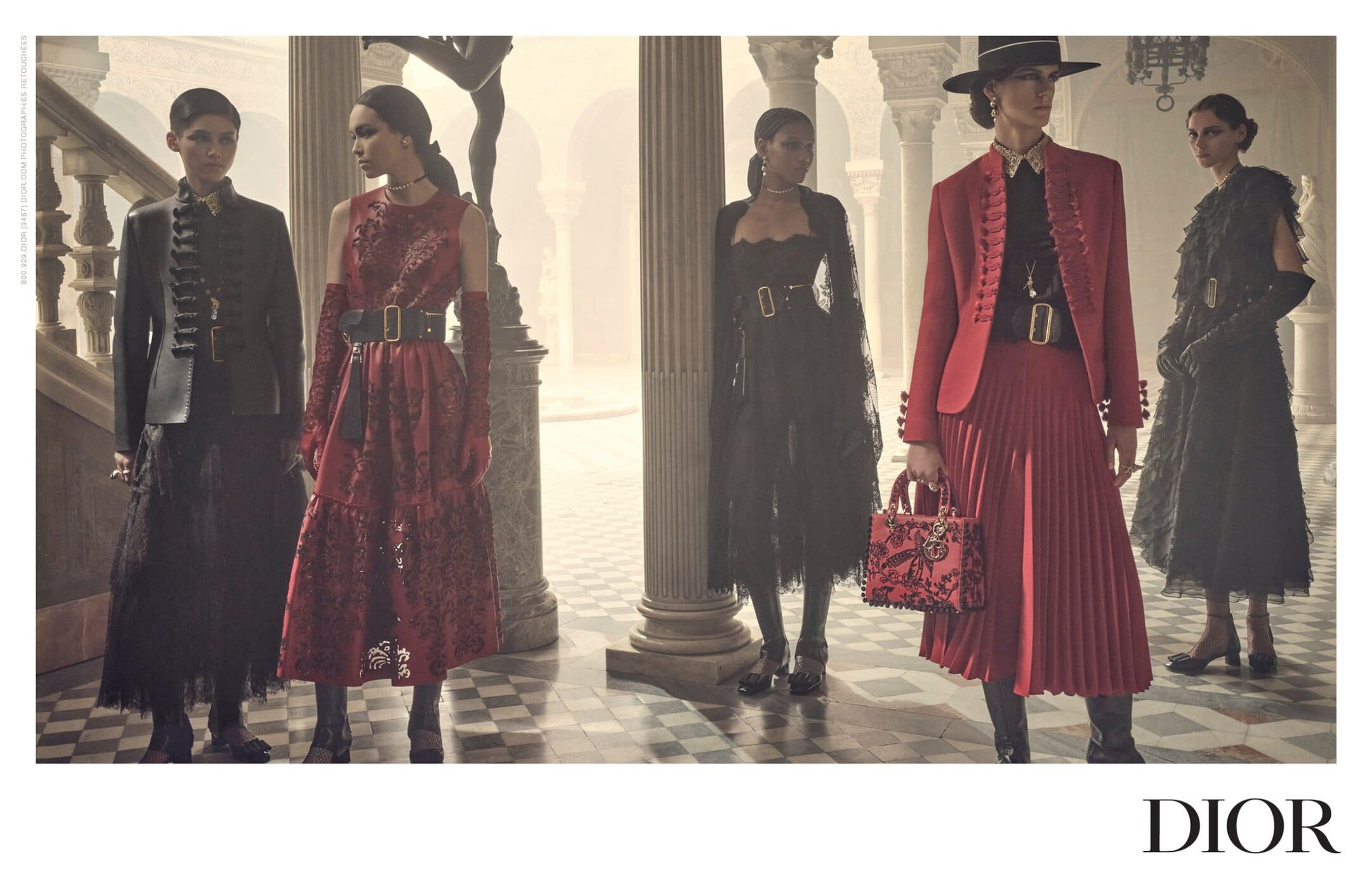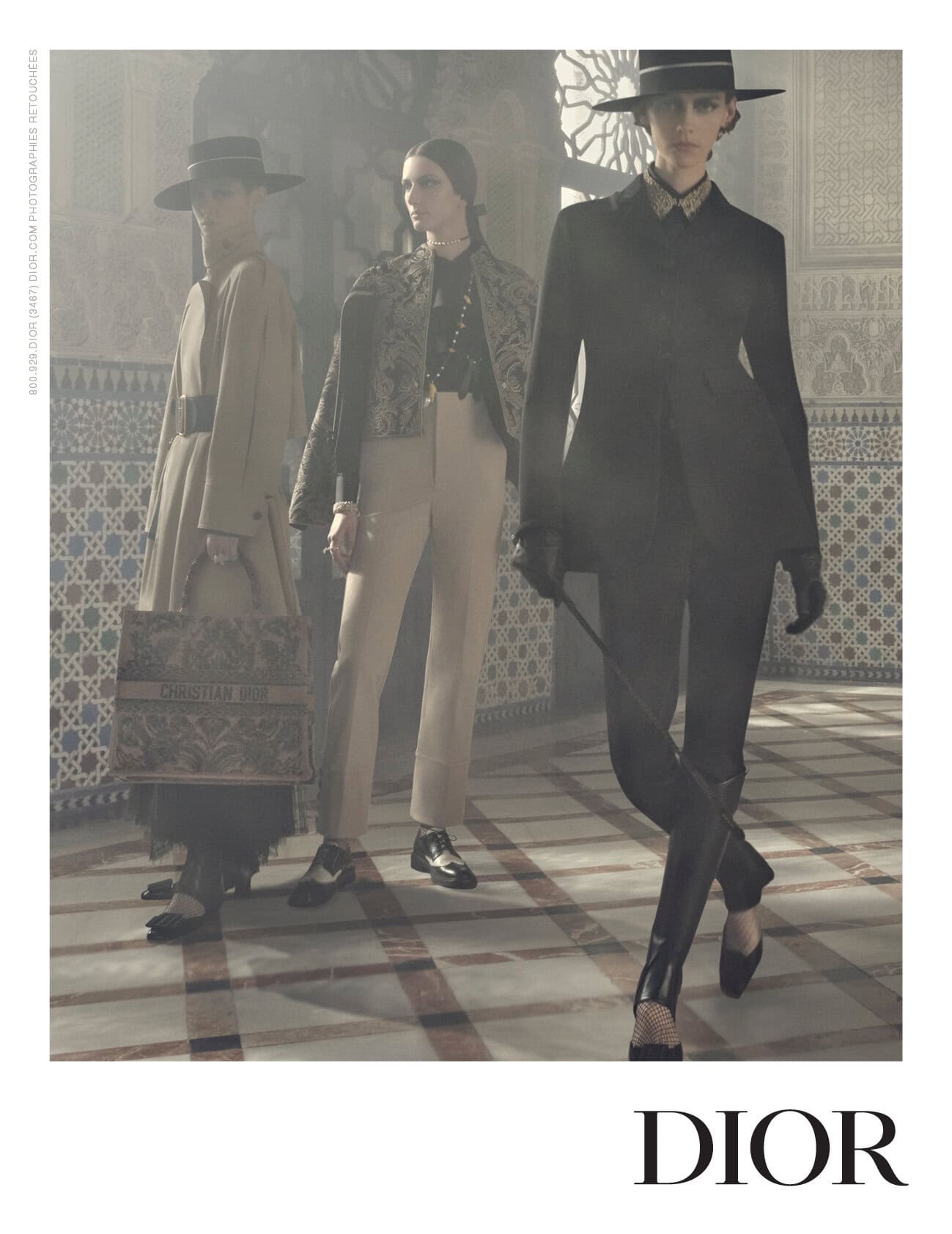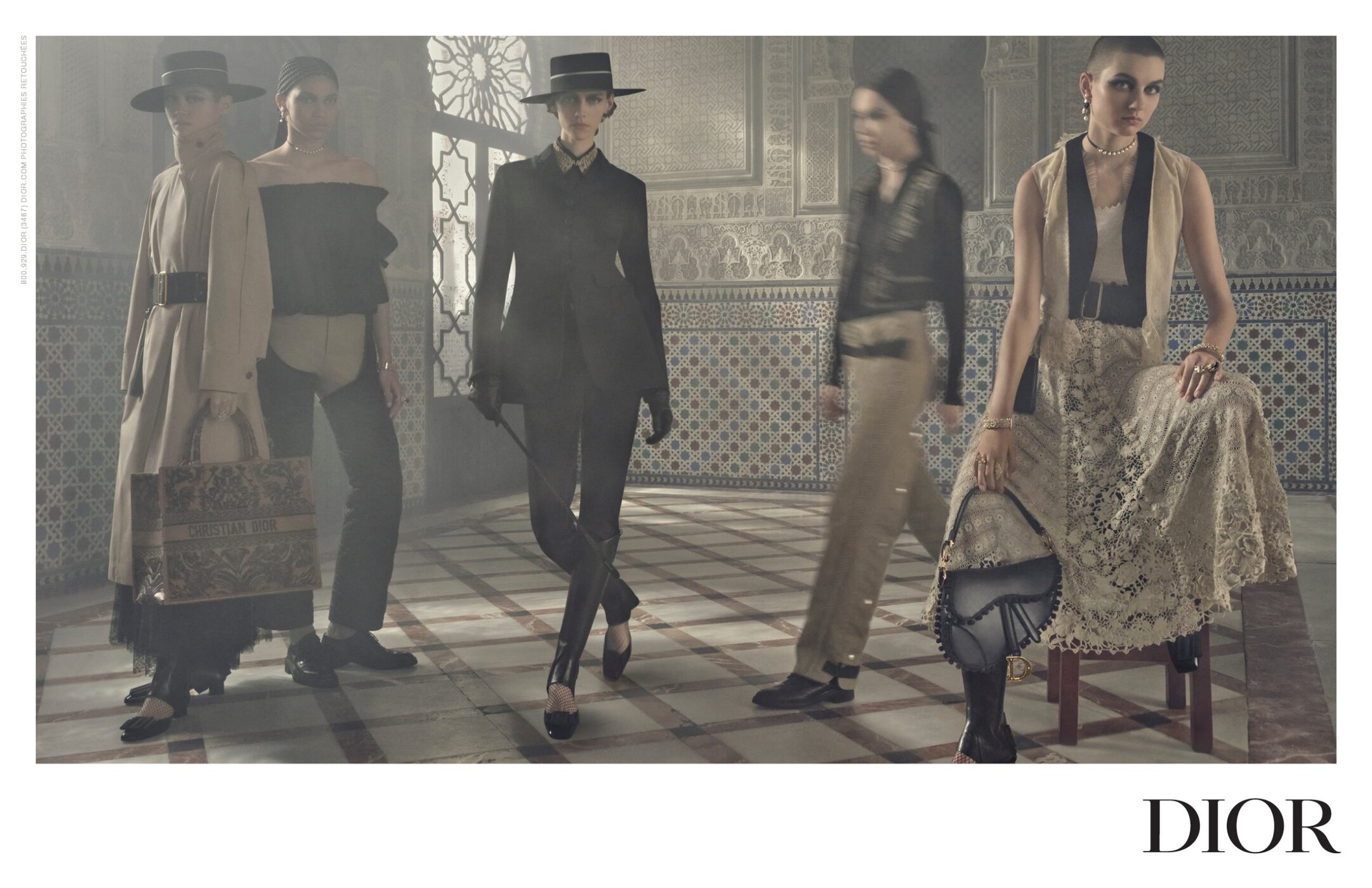 Dior Creative Director | Maria Grazia Chiuri
Agency | Baron & Baron
Chief Creative Director/ Film Director | Fabien Baron
Creative Director | Margot Populaire
Photographer | Laura Sciacovelli
Director of Photography | Philippe Le Sourd
Models | Miriam Sánchez, Maryel Uchida, Eden Joi, Yunseo Cho, Freja Rothmann, Chai Maximus, Greta Bultmann, and Raynara Negrine
Stylist | Elin Svahn
Hair | Guido Palau
Makeup | Peter Phillips
---