Review of Dior Cruise 2024 Ad Campaign by Photographer Brigitte Niedermair with models Ana Miguel, Sara Esparza, Celic Dorig, Maryel Uchida, Ana Oliveira, and Sara Caballero
Dior celebrates the surrealism, feminism, and craft traditions of Mexican art with its Cruise 2024 campaign. The campaign was lensed and directed by creative director Maria Grazia Chiuri's go-to photographer, Brigitte Niedermair.
Niedermair's campaign imagery picks up on the collection's theme of exploring the life and work of Mexico City's tradition of surrealist, feminist artists – like Remedios Varo, Leonora Carrington, Tina Modotti, and of course Frida Kahlo. Drawing inspiration from these visions to create compositions of subtle power and strangeness, her portraits put the craft details of the collection in conversation with recognizable elements of Mexican architecture and the country's native flora.
But the most thrilling part of the campaign isn't the still imagery, the styling, or anything to do directly with Dior itself – instead, it's the performance from Mariachi Flores Mexicanas. This all-woman mariachi band provides a powerful and stirring performance that forms the backbone of the short film. Maintaining a focus on the band's commanding singer throughout, this film takes shape as a single-take, providing a pseudo "behind-the-scenes" look at the creation of the campaign photographs that is an impressively layered piece of theatrical production in its own right.
It's also a crucial decision to highlight current Mexican voices, especially when the campaign's creative team (other than a couple of the models) doesn't have any Mexican talent (in this connection, maybe the brand missed an opportunity for deeper connection and newness by choosing to work with Niedermair yet again). It's undeniable that Dior's practice of going to a new foreign country every year and borrowing local craft practices to sell clothes to its European, American, and East Asian customers is toeing the line of cultural appropriation, but the brand has mostly done a good job to make this practice one of celebration and collaboration rather than exploitation. By centering the voices of creative Mexican women living and working today, Dior shows its intentions to be genuine.
All the while, Dior displays an impressive ability to borrow the visual language of other countries and cultures while leveraging it into imagery that is recognizably, undeniably Dior. It's an impressive synthesis that beautifully conveys the ideas of mutual exchange, conversation, and collaboration at the heart of the Cruise collection.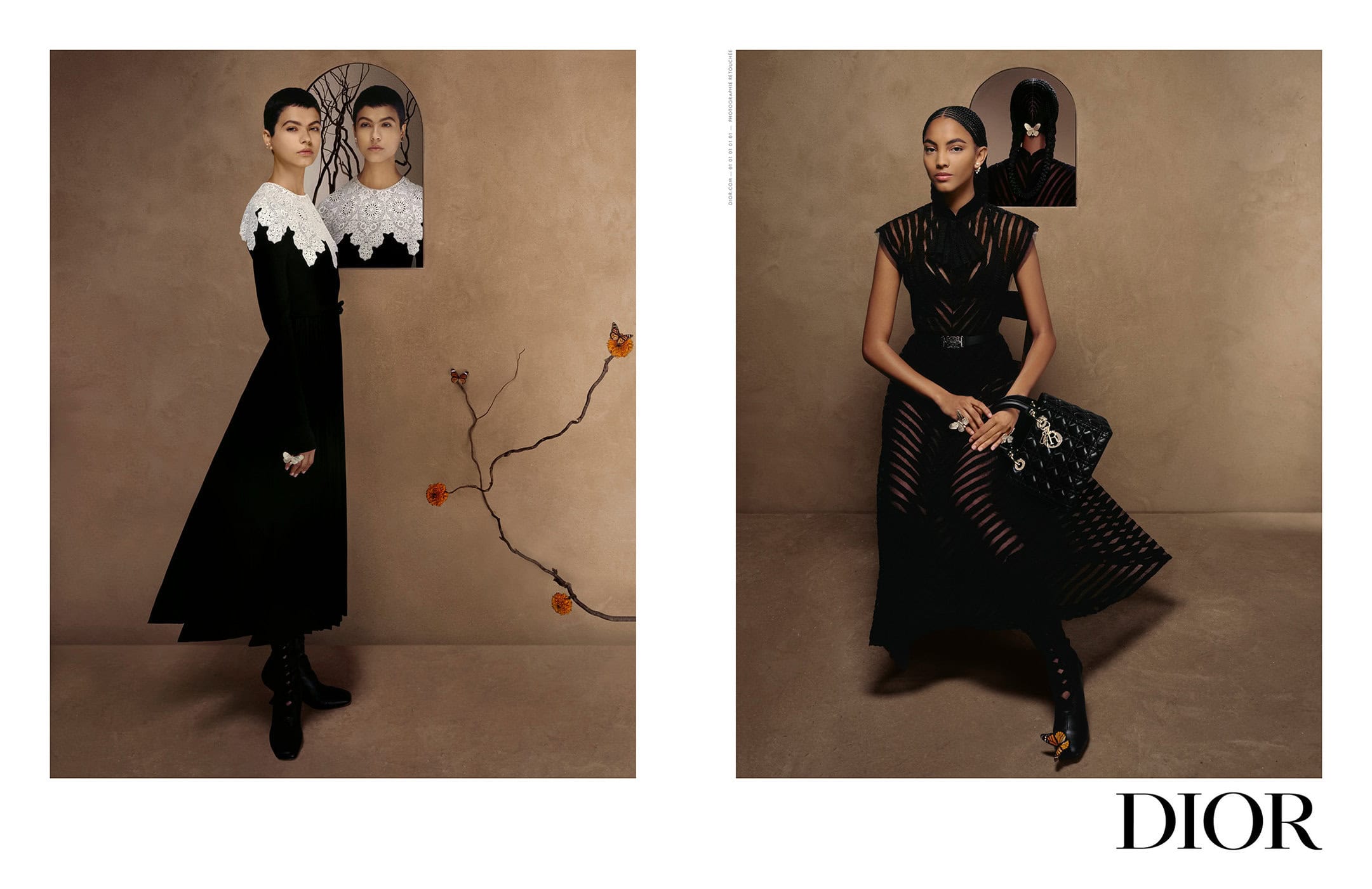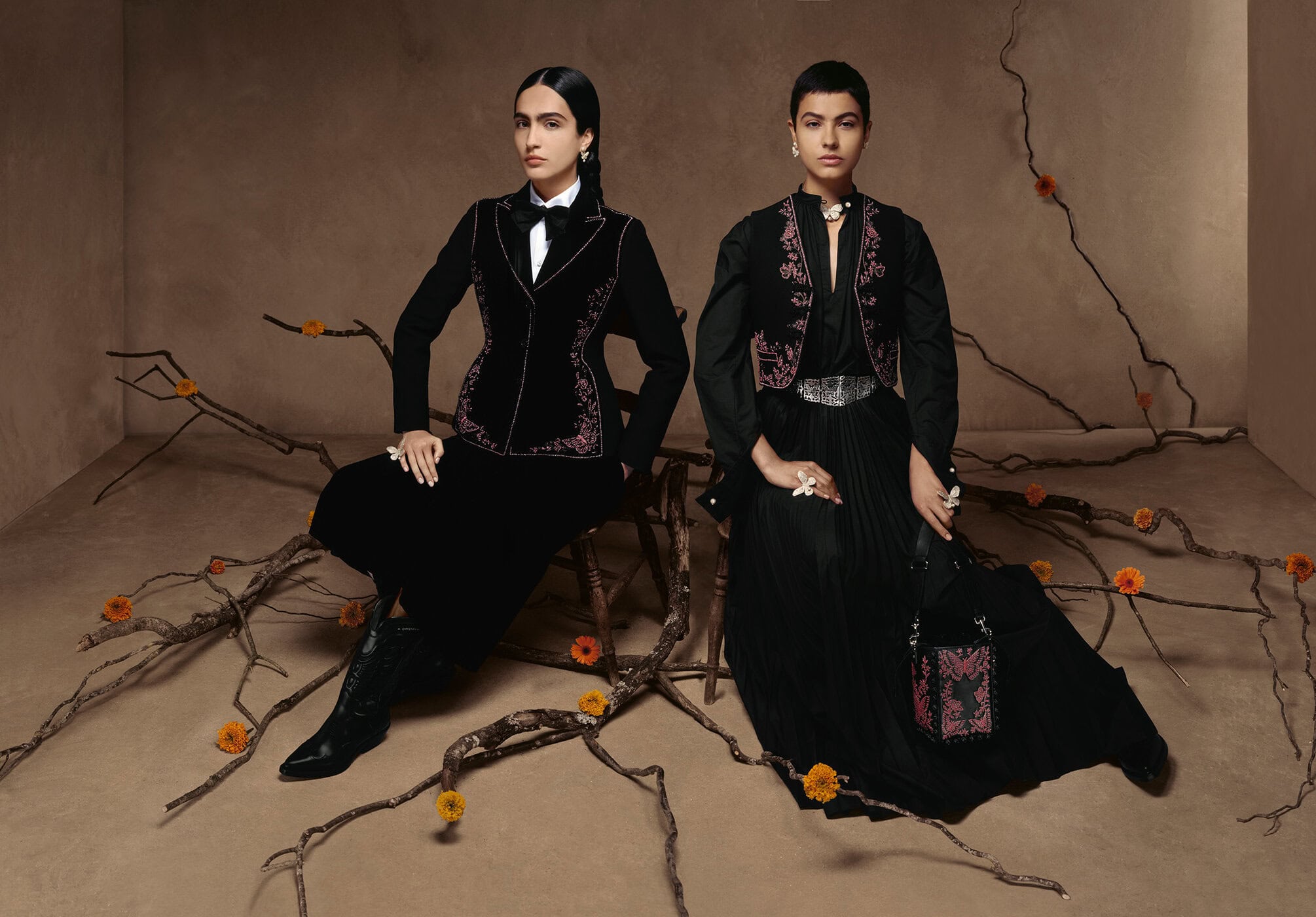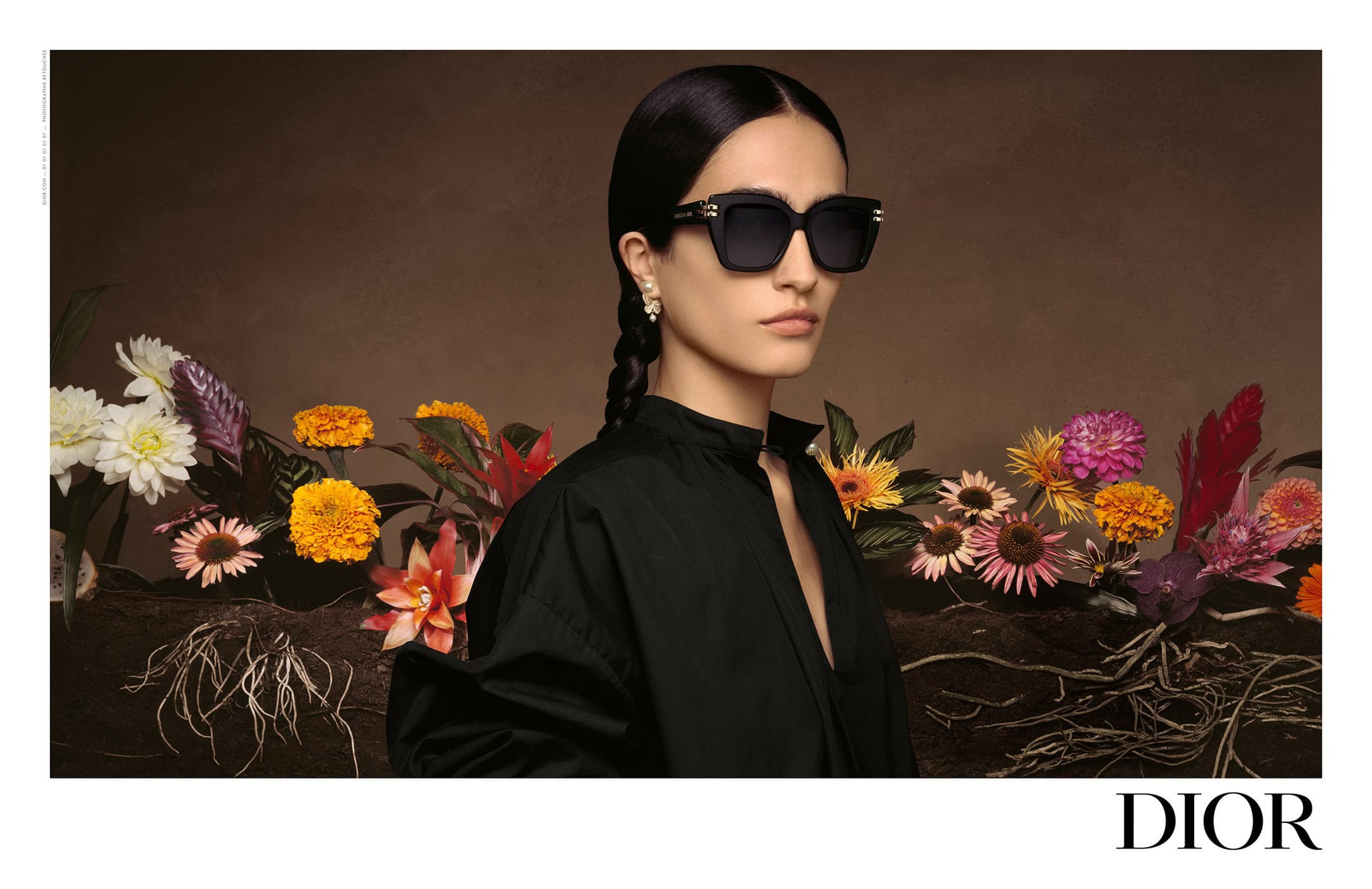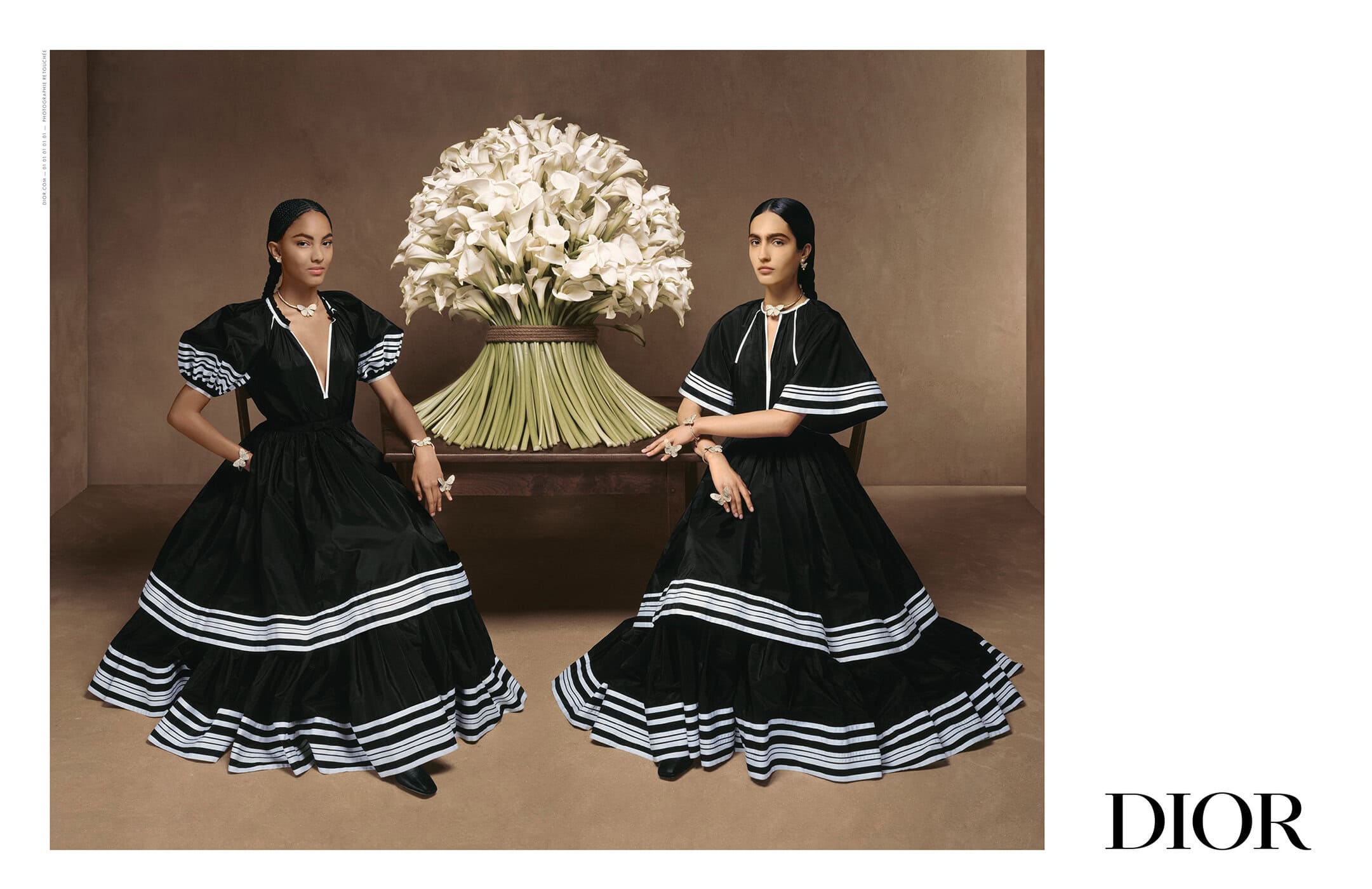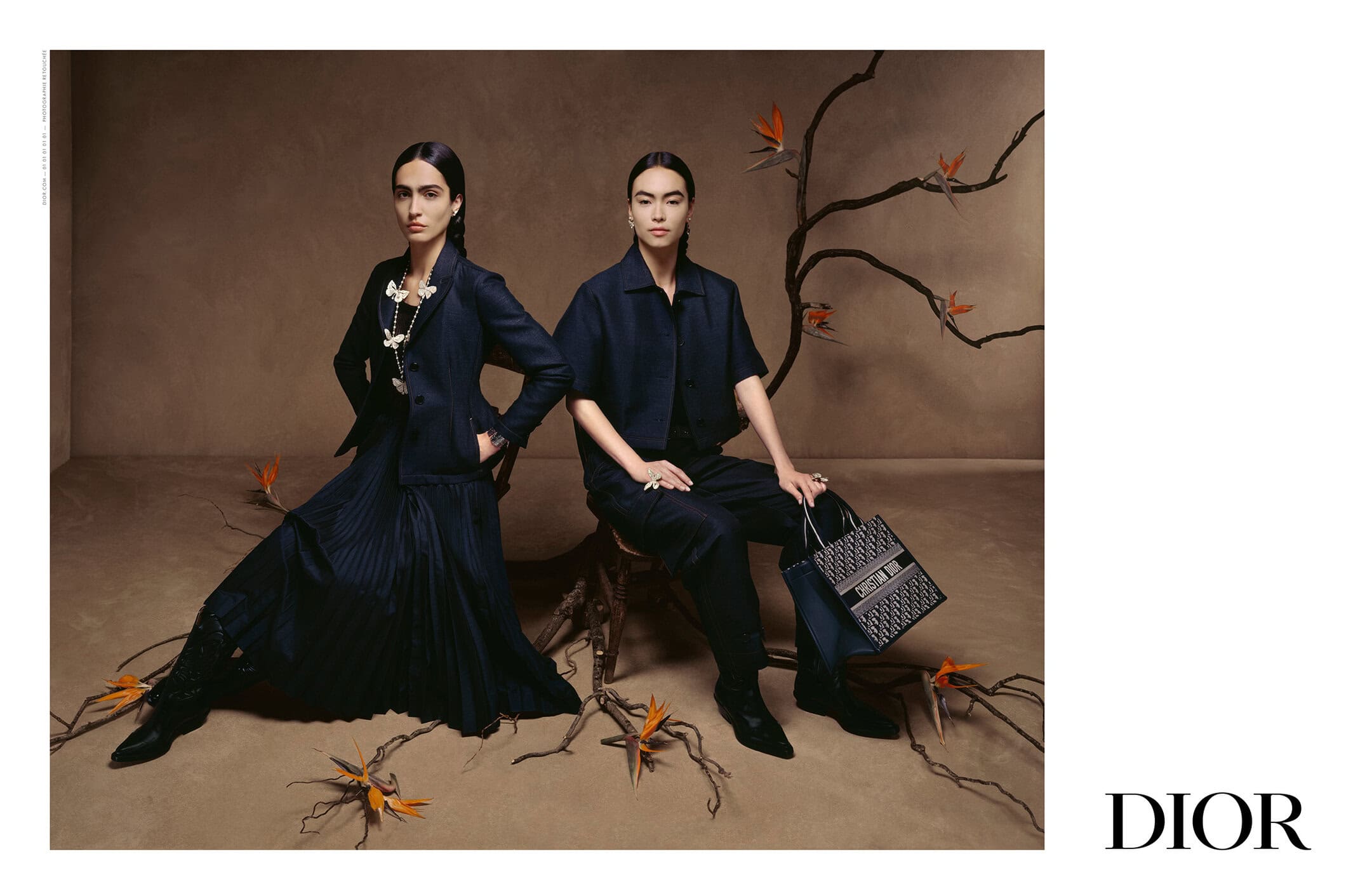 Dior Creative Director | Maria Grazia Chiuri
Photographer | Brigitte Niedermair
Models | Ana Miguel, Sara Esparza, Celic Dorig, Maryel Uchida, Ana Oliveira, and Sara Caballero
Stylist | Elin Svahn
Hair | Guido Palau
Makeup | Peter Philips
Set Designer | Alexander Bock
---