Review of Dior 'DiorAlps capsule' 2023 Ad Campaign with Photographer Fanny Latour-Lambert with model Sijia Kang
Dior embraces the magic of the mountains and the splendors of winter with the new campaign for its 2023 DiorAlps ski capsule. The campaign was shot by photographer Fanny Latour-Lambert with film direction by Franklin Burger.
Latour-Lambert's imagery channels recent campaigns for the house that explore a narrative of sisterhood and adventure through the iconic streets of Paris, but here superimposes it over the gorgeous – and perfect for skiing – mountain landscape of the French Alps. The heroines hit the slopes and enjoy the companionship of a perfect winter day, while the capsule's retro design influences and nods to Dior's Fall 2023 collection cut a striking aesthetic statement against the expanses of snow and sky.
The accompanying short film weaves together sweeping shots of the landscape with joyful and energetic, shaky-cam shots of the characters having fun, uniting epic scale and emotional intimacy.
As fresh as a winter morning, the campaign unites iconic Dior style and winter athletic adventures with both elegance and fun.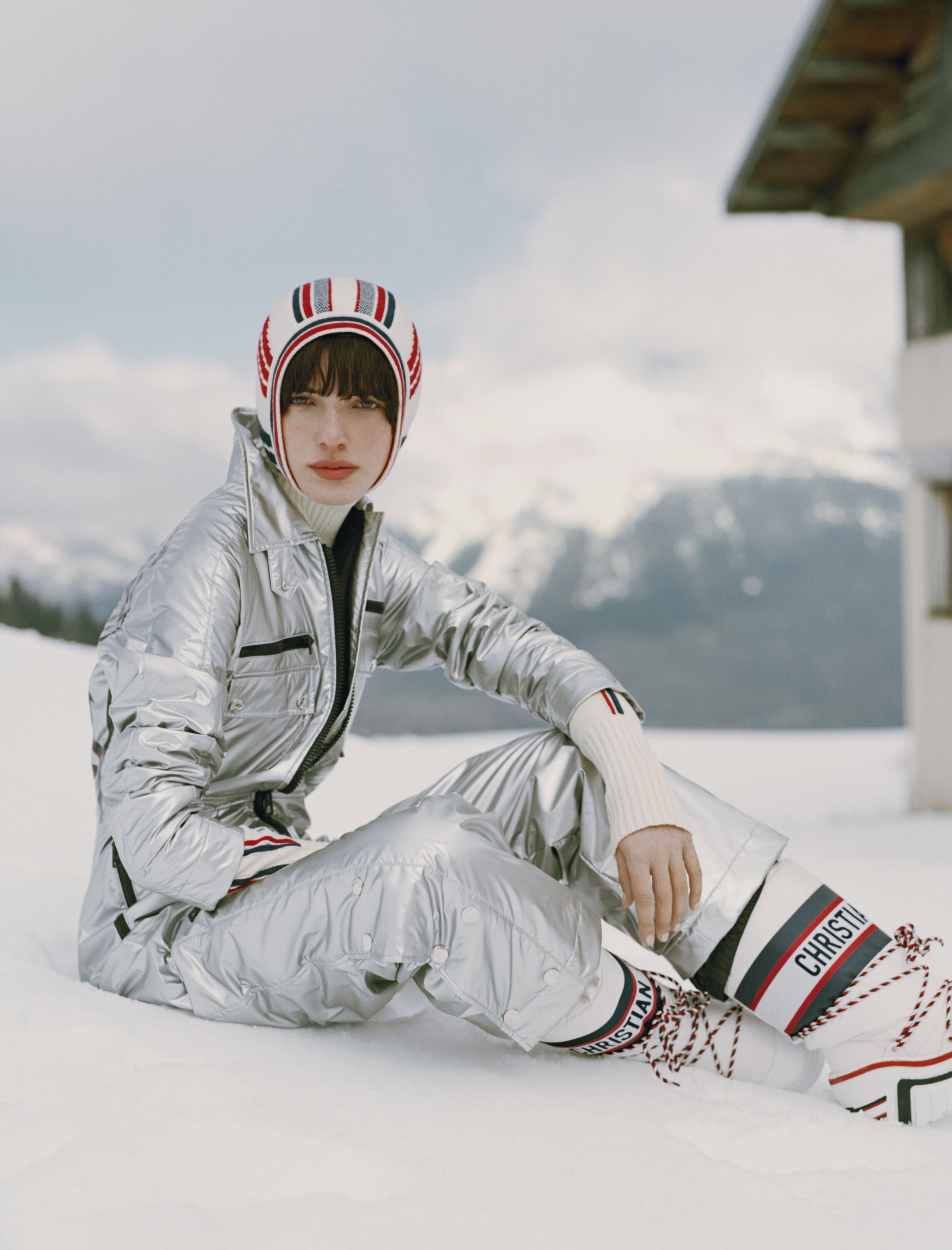 Photographer | Fanny Latour-Lambert
Videographer | Franklin Burger
Model | Sijia Kang
Stylist |  Fanny Ourevitch
Hair |  Rimi Ura
Makeup |  Laure Dansou
Manicurist | Hanae Goumri

---