---
Review of Dior Fall 2023 Men's Fashion Show
Mixing Memory and Desire
By Mark Wittmer
Kim Jones is a big literature guy. He served up a collection entirely dedicated to Jack Kerouac a few seasons back (which arrived in tandem of his own purchase of some rare manuscripts from the Kerouac estate), and now his latest runway for Dior features another, even more iconic work.
With the screams of K-Pop fans heralding Jimin's arrival still trickling in, the all-black walls of the massive rectangular prism erected at Place de la Concorde revealed themselves to be screens as the face of Robert Pattinson appeared, and he began to recite the iconic opening lines of T.S. Eliot's The Waste Land. He was joined by Gwendoline Christie, and accompanied by a live orchestra the two actors traded off in reading the legendary work.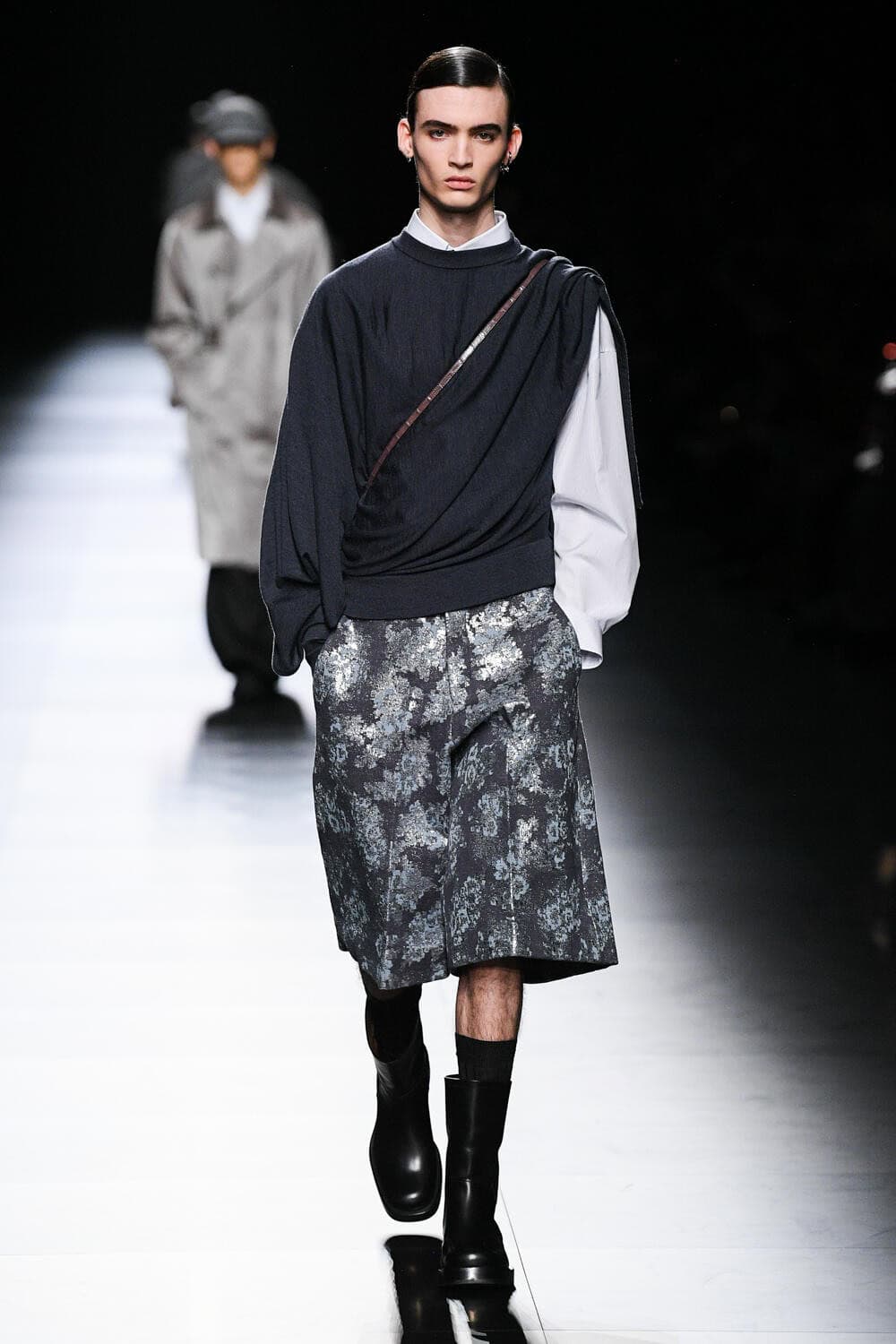 The literature reference didn't work its way into the collection via any literal references or concrete symbolism, but a sense of precision, softness, and romanticism that could be said to be poetic – as well as an Eliot-esque blurring of tradition and modernity – does run throughout.
Jones signature shapes for the house reappear with a subtly exaggerated, swooningly soft character. Playing with structure, the outer or inner seams of sleeves are left open, creating a sense of modularity and spontaneity in dressing as sleeves are left to fall and flow – a fluidity that is picked up by the unused, sash-like ties that trail many a look.
Suiting is crisp yet gentle thanks to its curved cuts and unstructured yet generous shoulders. Flowing pants trade of with shorts that feature asymmetrical front paneling for a kind of skirt or skort-like effect, amplifying the collection's gentle character.
A splash of British maritime workwear washed over the collection, aptly recalling 20th-century British literature's melancholic obsession with the sea and particularly the oceanic vignettes of The Waste Land. Fisherman hats, reworked slickers, and shirts with life-vest inspired structures lent a stoic, seafaring aspect to the introspective young flaneur, as well as focusing the bright pop of yellow that appeared mid-show among the neutrals and soft blue.
Except for the somewhat futuristic footwear, the collection wasn't as forward in its materiality as Jones' Pre-Fall men's show, which boldly fused the house's traditional savoir-faire with innovative techniques like 3D printing, instead opting for a gorgeously understated use of classic materials while deploying a few moments of intricate craft flourishes.
While the goal of an artist may be to transcend their own time, they also have a duty to live and work within this time: which means recognizing what has come before to shape the present.
Learning from a monumental poetic legacy that grapples with this balance of memory and desire – as well as the craft of his forerunner, Monsieur Dior himself – Kim Jones puts his signature on a body of work that reads and loves the great works of the past but speaks confidently in the present.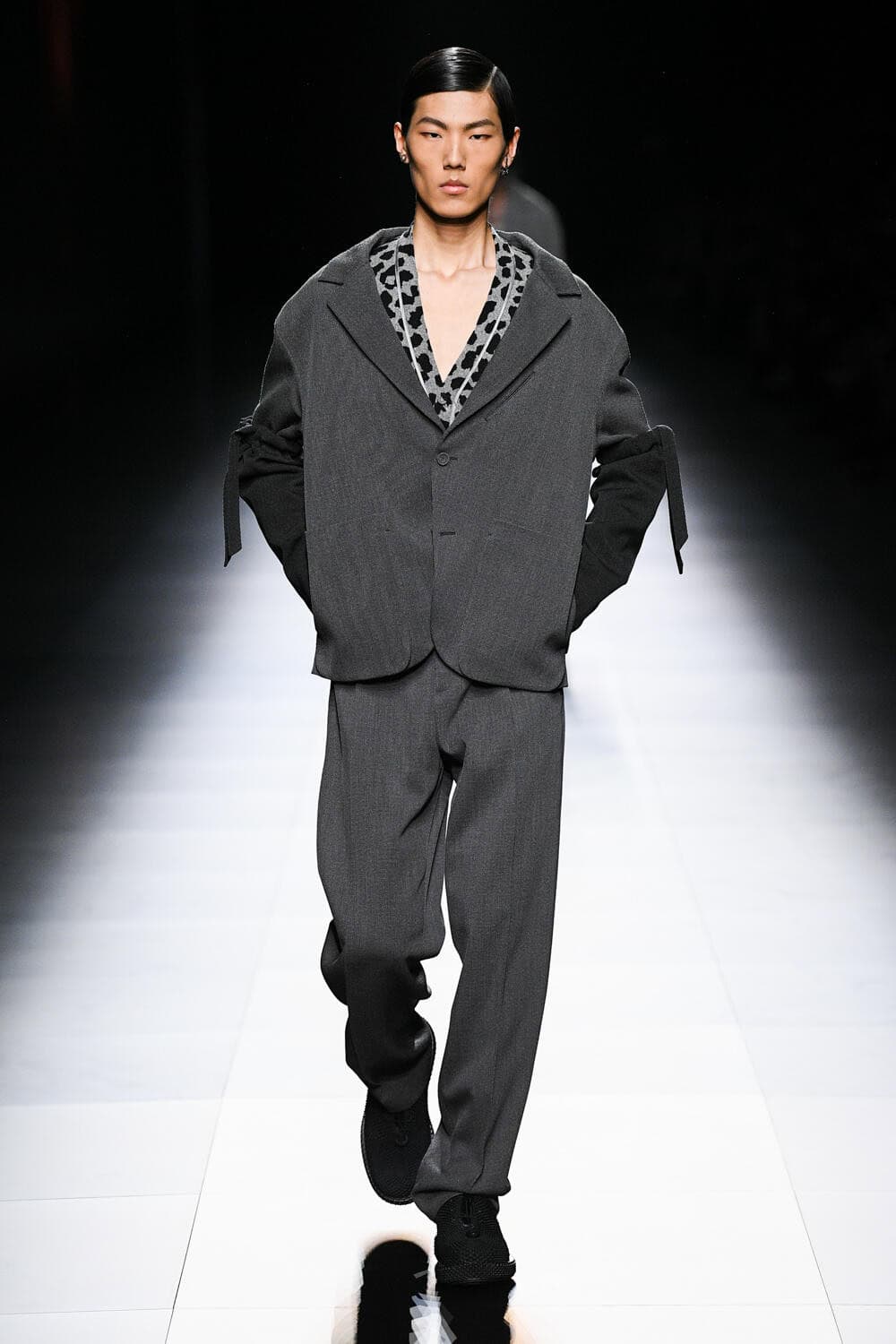 ---