Dior's "Savoir-Faire" Silk Scarves Evoke The Seventies
For Fall 2021, Dior is introducing a revamp of its iconic silk scarves. The atelier created what the house calls a "savior-faire" process, culminating in a collection that is colorful and sophisticated, with a seventies' vibe.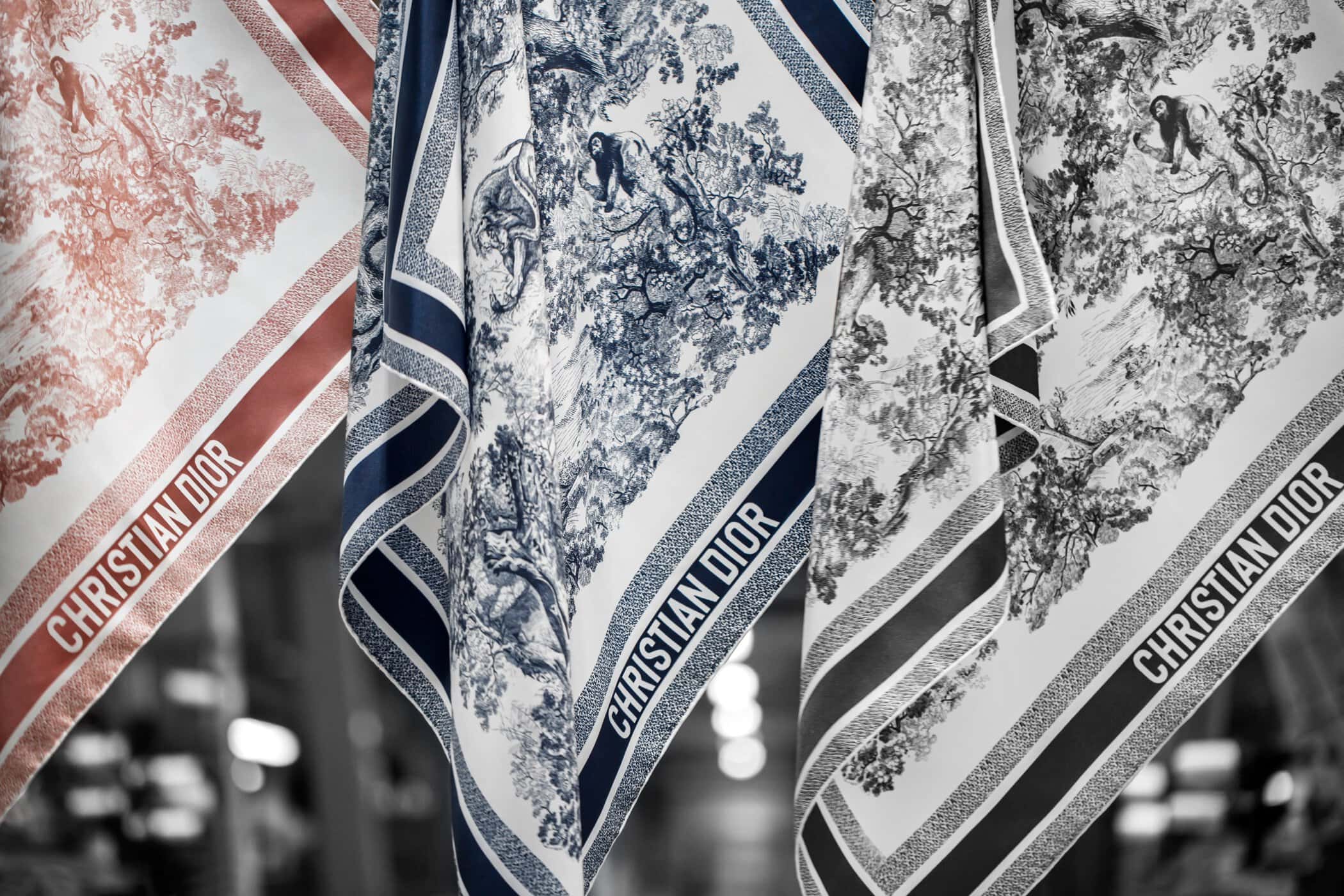 Silk scarves have been a staple to Maria Grazia's wardrobe since she started wearing them throughout her childhood in the seventies, and it's obvious the latest collection honors her memories. The scarves come in over 30 patterns, with themes like, "Zodiac, Botanique, Around the World, and I love Paris". The patterns come in multiple colors, and some styles come in both the square and Mitzah shapes. It's worth noting, the skinny and elongated "Mitzah" shape was named after Mitzah Bricard, the head of the Dior's millinery atelier in the '50s, and Christian Dior's muse. 
Dior invoked a savoir-faire process to reinvent and breathe new life into the product. Each scarf is adorned with emblematic House codes along with unique works created for Dior by Italian artist Pietro Ruffo. These sketches are translated onto silk from the House's Italian Ateliers through silkscreen or inkjet printing. Next, the scarves pass through a halo of steam and are washed until the ideal look is achieved. Each scarf is hand-cut and frayed or rolled, as the final touch. 
A visit to Dior's website shows a variety of uses for each of the scarves as well as images showing how to wear them. Scarves range from $250 – $600 and can be found now in Dior stores and online at dior.com.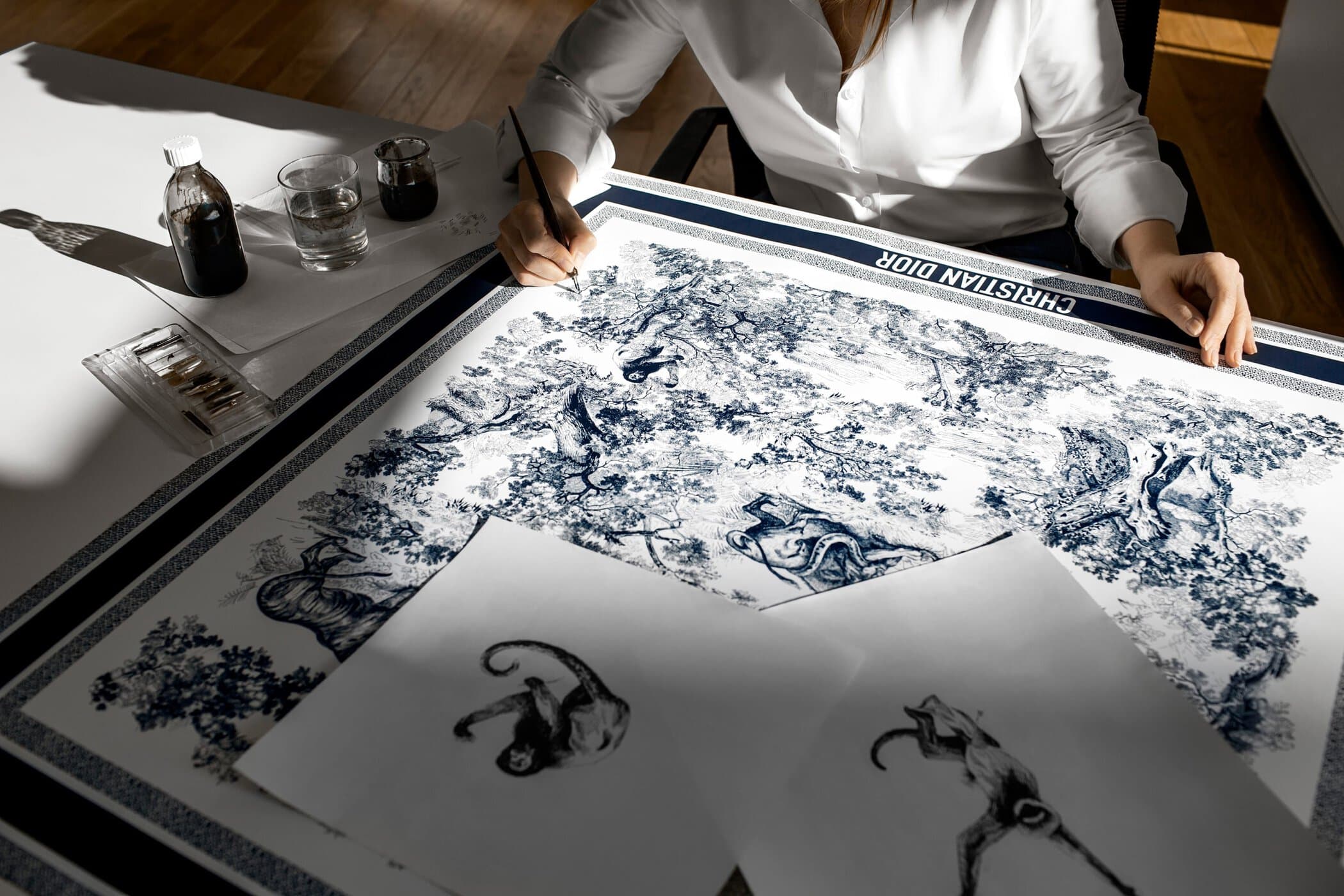 ---