Review of Dior Men's Fall 2021 Ad Campaign by Dior Artistic Director of Men's Collections Kim Jones and Creative Director Ronnie Cooke Newhouse with Photographer Rafael Pavarotti on models Thatcher Thornton, Woosang Kim, Djibril N'Diaye and Jean Meyer
Dior shares an artful and introspective Men's campaign for Fall 2021. With creative direction by Ronnie Cooke Newhouse and photography by Rafael Pavarotti, the campaign continues Dior Men's creative director Kim Jones' explorations of contemporary painting.
Jones' design work mixes traditional uniforms of masculinity with a vision of dreamy surrealism to create a visual language rife with symbolism, irreverence, and heroism. A strain of French military dressing runs throughout, especially apparent in the jackets and berets. But Jones' elevated use of textiles, coupled with his work with contemporary Scottish painter Peter Doig for the season (some of the looks are drawn directly from Doig's paintings), introduces a playful and subtly psychedelic otherworldliness, most easily detected in the series of colorful knits. The combination makes for a concept of menswear that reappropiates rigid symbols of performative strength and masculinity, and imbues them with a sense of the infinite and the new to transform them into a vessel for freedom and expression.
The campaign imagery further dives into the medium of painting.
Pavarotti's photographs have the compositional sense of a master painter. He and Cooke Newhouse work together to imagine a series of portraits that seem straightforward at first – but they reveal their depths as we dwell on the muted color palette, intentional and minimalist prop choices, and inscrutable attitudes of their characters.
The photographs are like paintings, with a color palette inspired by Peter Doig's universe. It's a mix between modernity and poetic melancholy.

Kim Jones, Dior Men's Creative Director
The campaign is indeed melancholic and introspective, inviting us ever deeper into its nuanced visual and emotional realm. But if we can rise to the challenge and meet its gaze, we find ourselves rewarded with work that also feels joyful and uplifting. It's an intriguing balance that the creative team paints with beautiful strokes.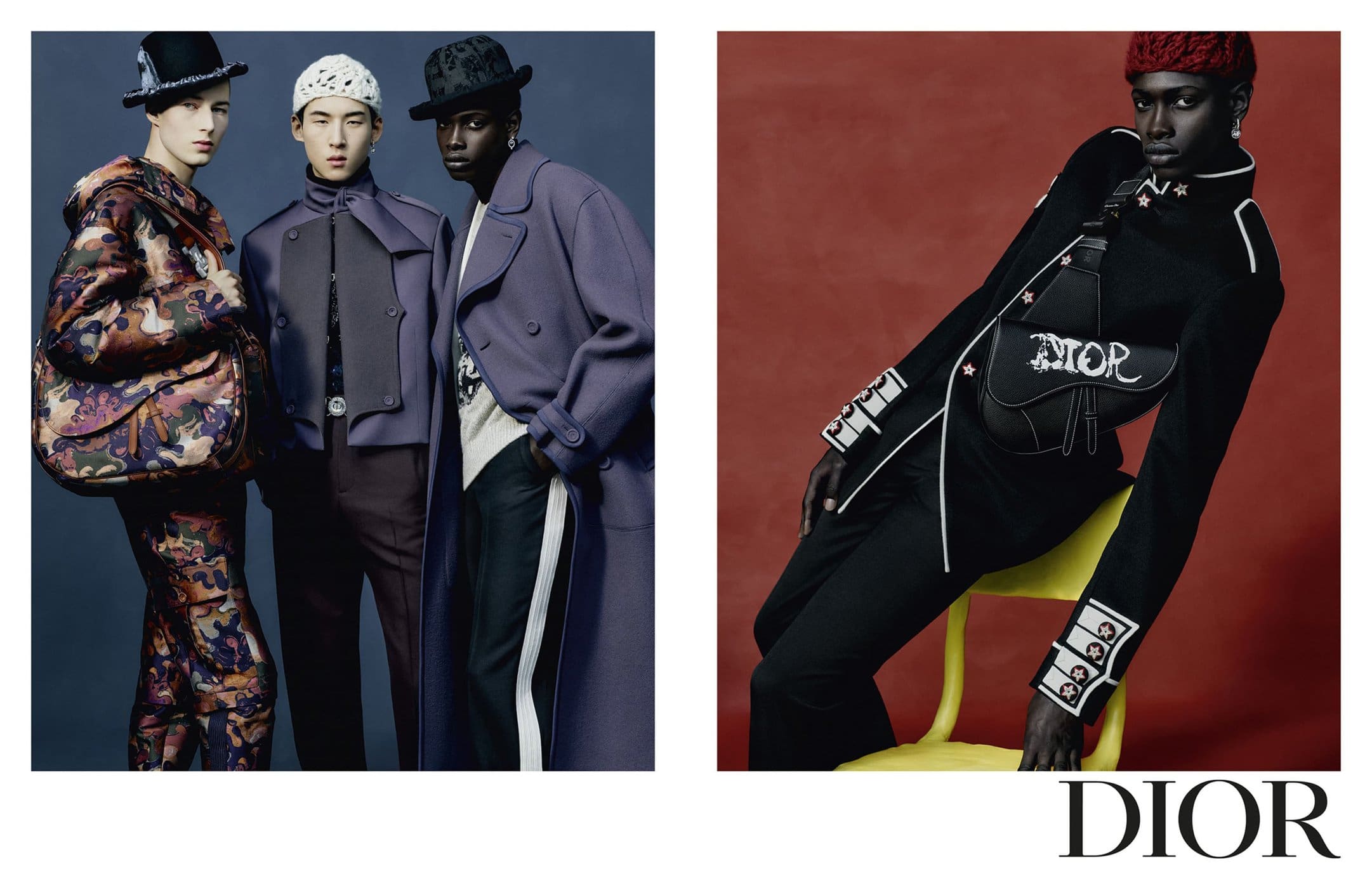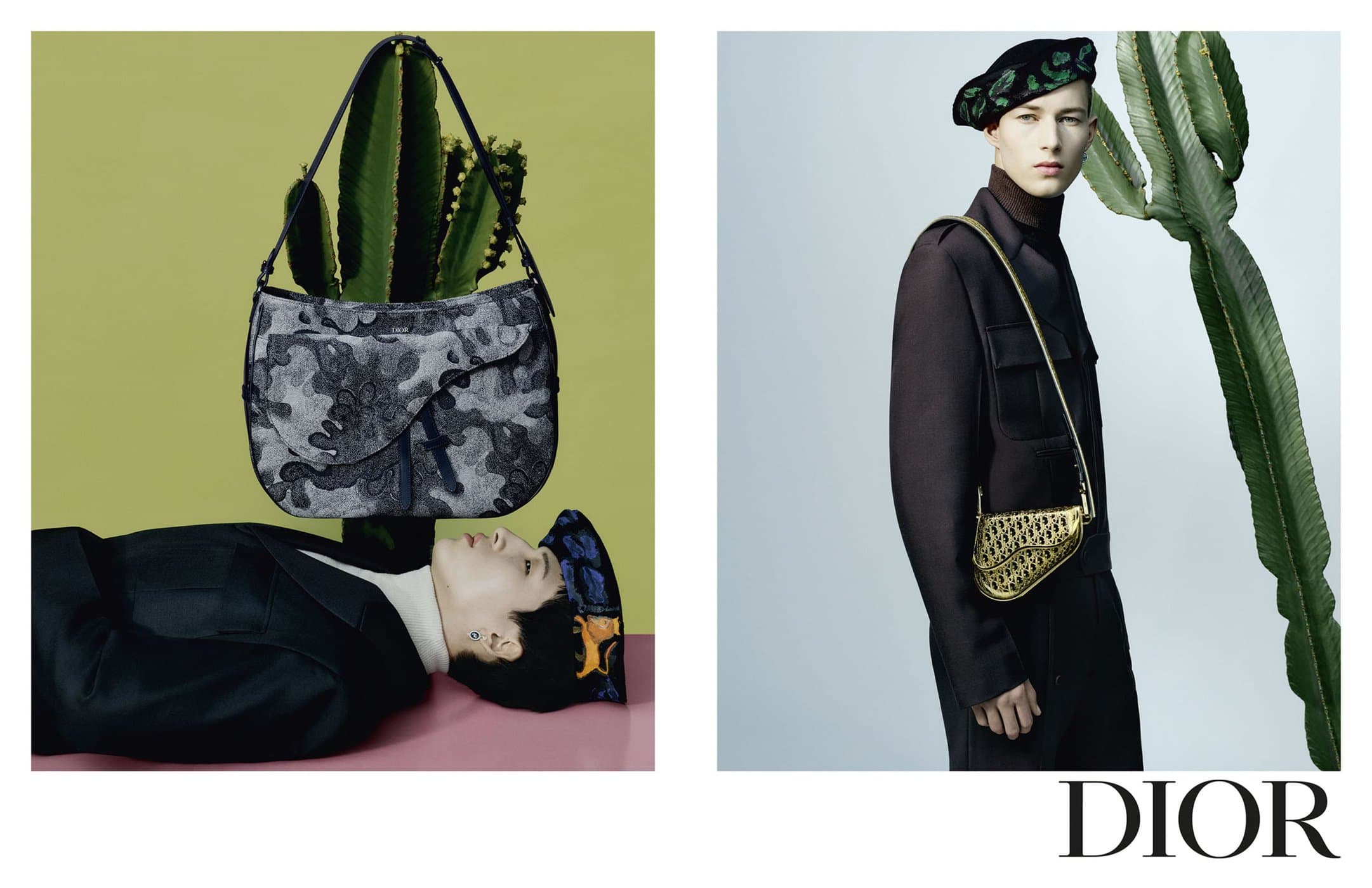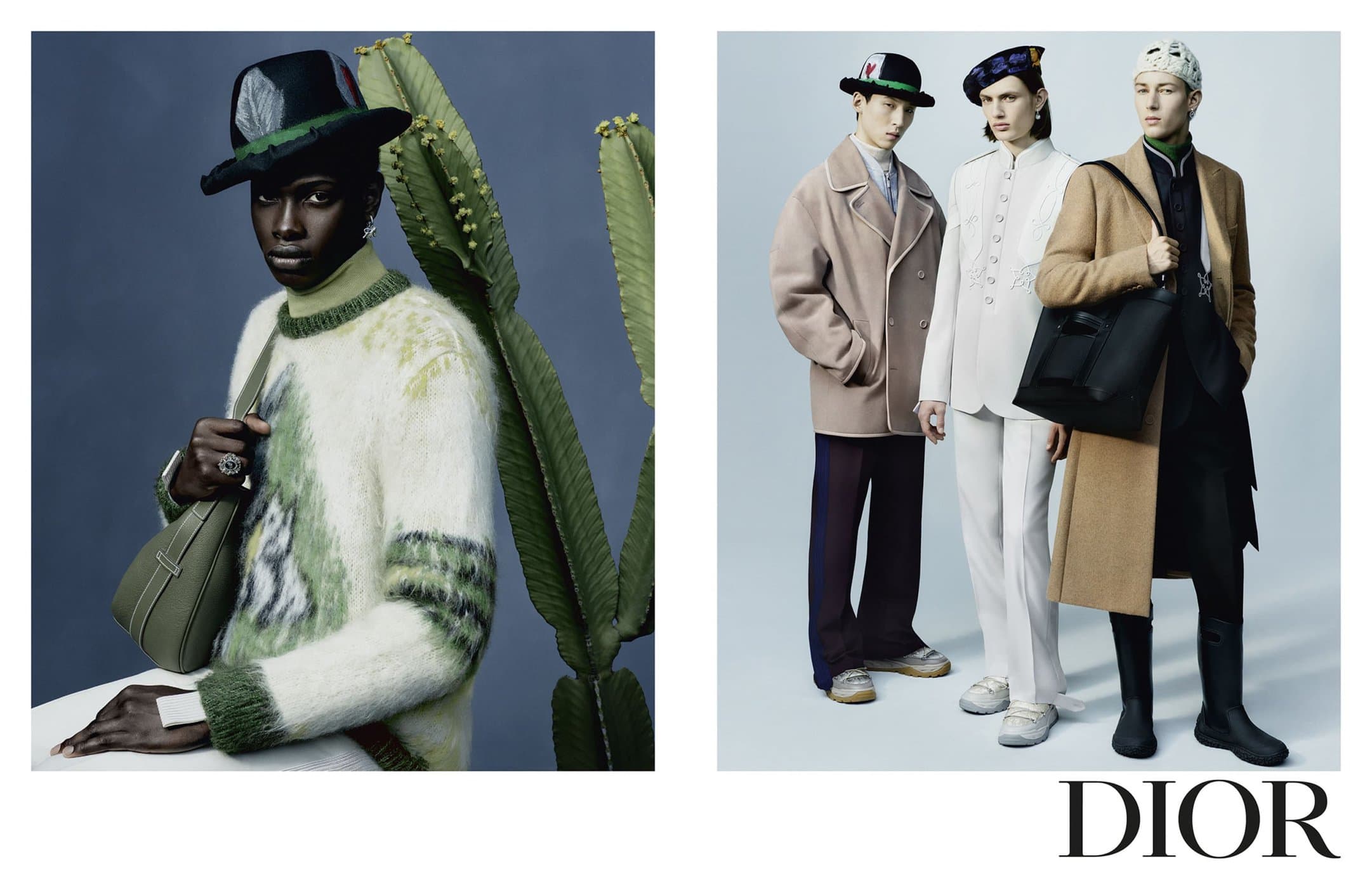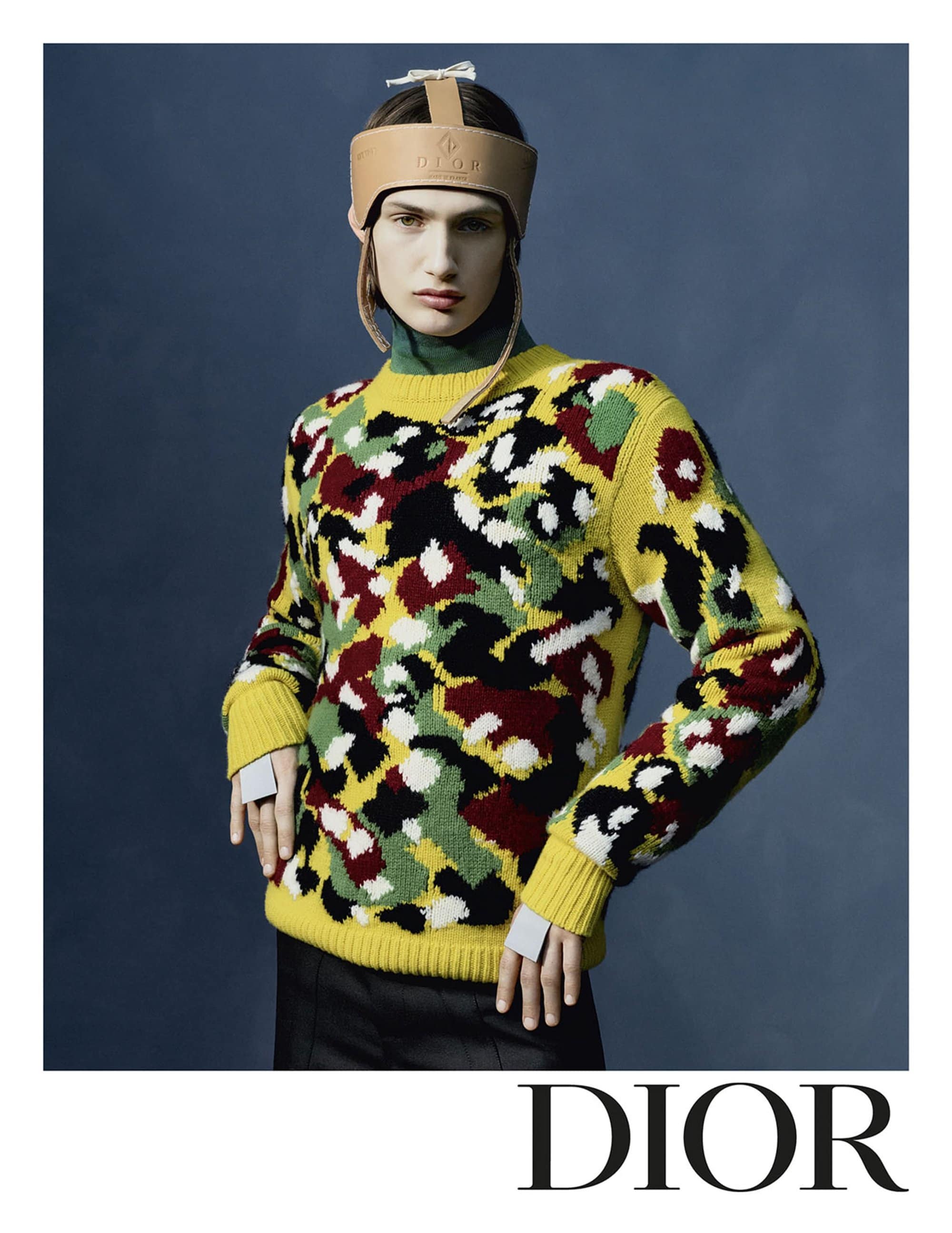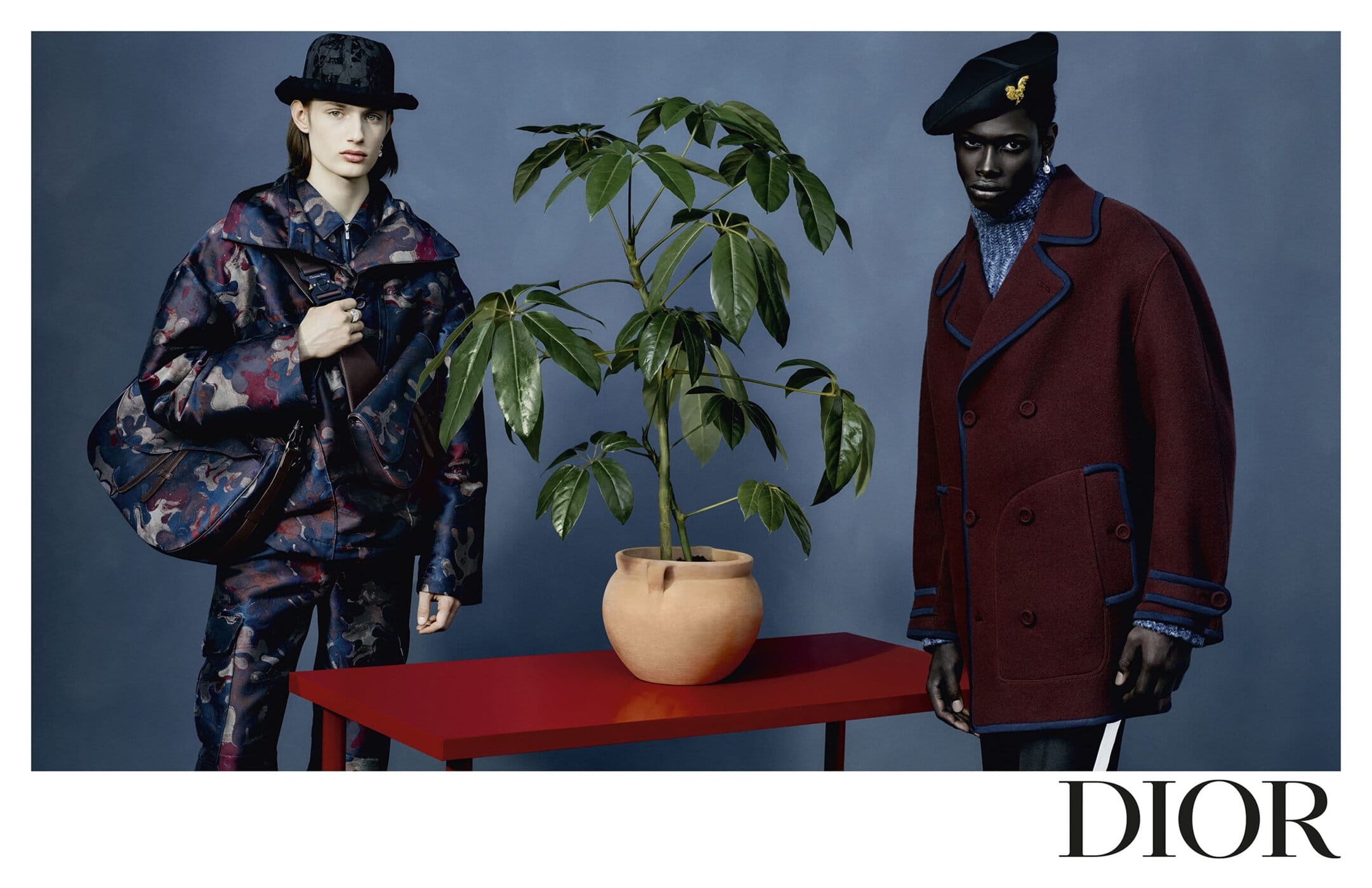 Dior Artistic Director of Men's Collections | Kim Jones
Creative Director | Ronnie Cooke Newhouse & Karl Bolander
Photographer | Rafael Pavarotti
Models | Thatcher Thornton, Woosang Kim, Djibril N'Diaye and Jean Meyer
Stylist | Melanie Ward
Hair | Benjamin Muller
Makeup | Peter Philips
Casting Director | Shelley Durkan

---