Review of Dior Men's Winter 2022 Ad Campaign by Dior Creative Director Kim Jones with Art Director Ronnie Cooke-Newhouse & Karl Bolander and Photographer Rafael Pavarotti
Dior explores Paris past and present with the new campaign for its Fall 2022 Men's collection. The campaign features photography by Rafael Pavarotti, film direction by Axel Morin, and art direction by Ronnie Cooke-Newhouse.
The campaign imagery takes its cue from creative director Kim Jones' design work for the collection, which dialed back his penchant for collaboration and looked instead to the work of Monsieur Dior himself, arriving at a contemporary reconsideration of a classically elegant Parisian wardrobe.
Pavarotti's photographs are captured in a dream-like setting that echoes that of the runway show, evincing a modern deconstruction of iconic Parisian landmarks, particularly the Pont Alexandre III, a bridge which here takes on symbolic meaning as a connection between past, present, and future.
Morin's accompanying film pushes this sense of the futuristic, translating the photography's draped backdrops into digital screens. In this setting that suggests an intersection of the physical world with the virtual, models are bathed in oscillating light and shadow, and captured with dynamic camera work as they stride confidently across the space, suggesting an energetic push into the world of tomorrow.
While the campaign does fall into the typical Dior pattern of feeling perhaps overproduced in its studio perfection to the point of feeling unnatural or too divorced from the real world, this consistency in playing up the aspect of fantasy is also a strength. The campaign imagery feels like a direct extension of the collection's design, drawing out its synthesis of historic and modern into an evocative visual world.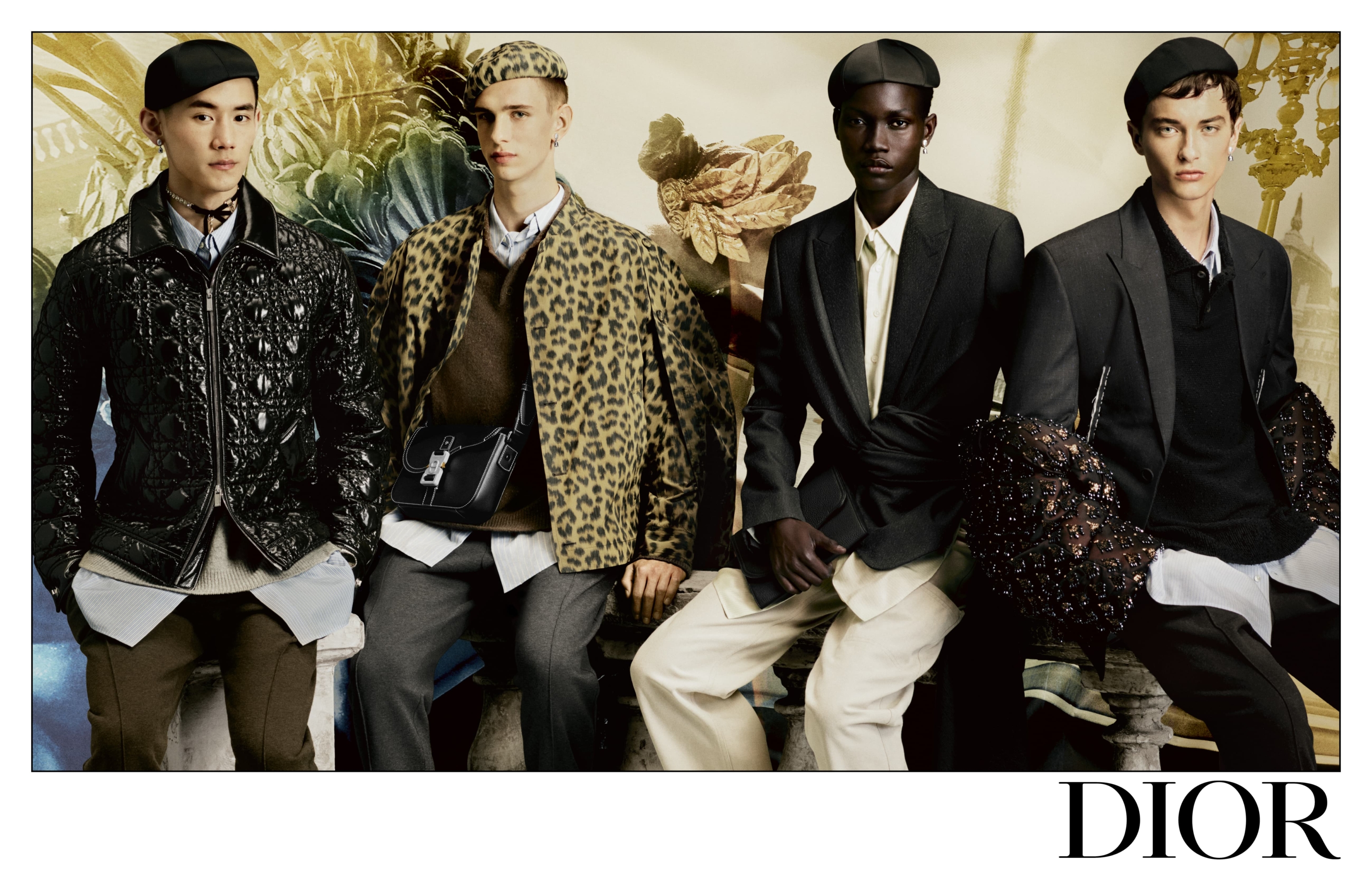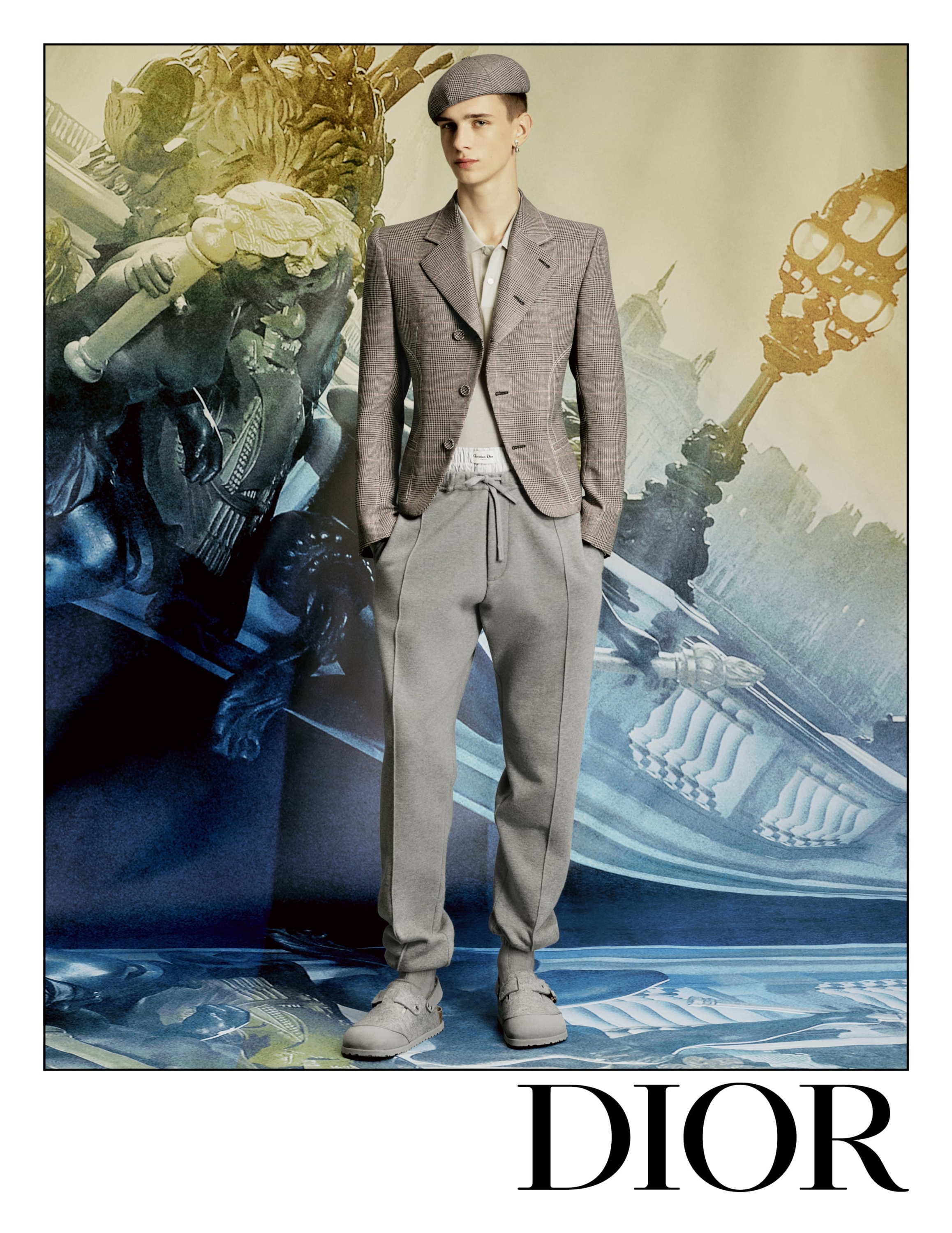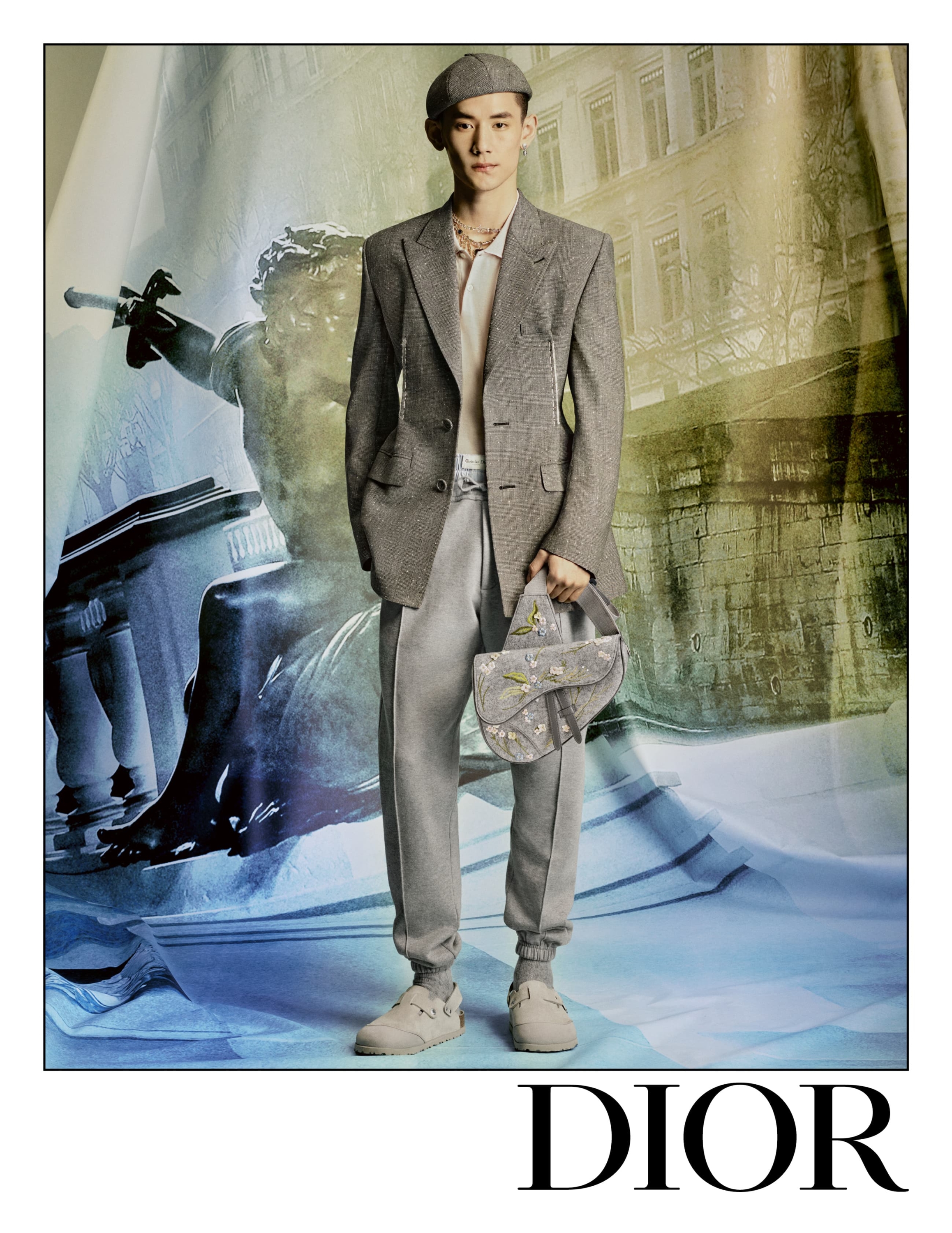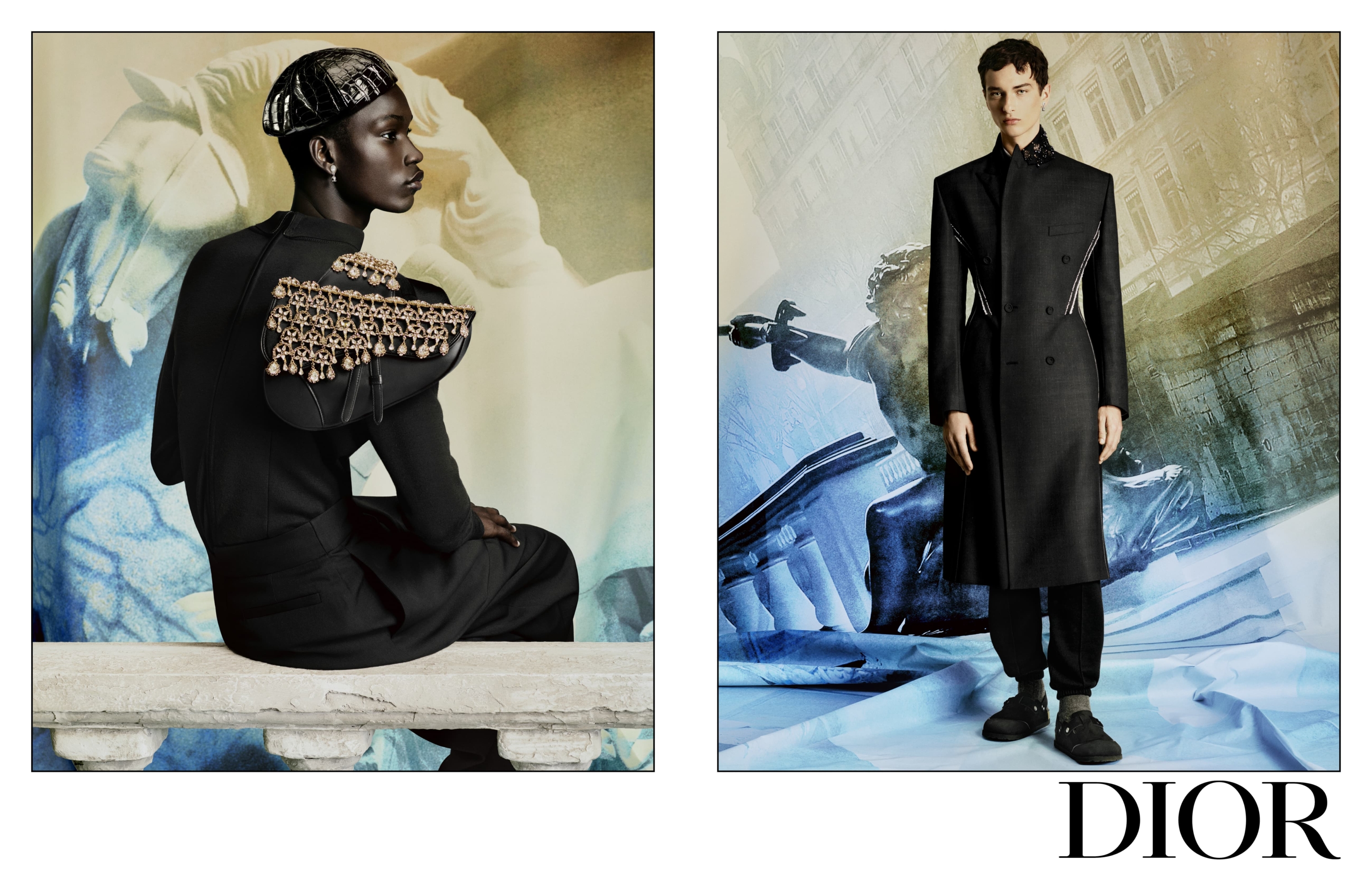 Dior Creative Director | Kim Jones
Agency | House + Holme
Art Director | Ronnie Cooke-Newhouse & Karl Bolander
Photographer | Rafael Pavarotti
Models | Alex Khristenko, Indiana Van't Slot, Jie Zheng, Suma Nicolau, & Viktor Krohm
Stylist | Ellie Grace Cumming & Melanie Ward
Hair | Guido Palau
Makeup | Peter Philips
Casting Director | Shelley Durkan

---