Review of Dior Men's Pre-Fall 2023 Ad Campaign by Art Director Ronnie Cooke Newhouse and Photographer Rafael Pavarotti with models Dara Gueye, Hazem Aly, Loris Moine, Viktor Krohm, and Yang Hao
Dior continues its exploration of the timeless power of Giza's pyramids with its new Men's Pre-Fall 2023 campaign, lensed by photographer Rafael Pavarotti with art direction by Ronnie Cooke Newhouse.
Creative director Kim Jones' Pre-Fall collection was staged with Giza's monumental pyramids looming large in the background, an unforgettable setting and one of the coolest examples of the growing trend of destination runway shows. Jones' designs fused ancient inspiration with a cutting-edge and almost science-fiction sense of futurism, combining traditional craftsmanship with innovative techniques like 3D printing.
Jones' go-to photographer when it comes to collaborating for campaigns, Pavarotti brings his signature high-contrast style to capturing Dior's adventurous protagonists, the slick gray and white silhouettes of the collection cutting a striking figure against the ancient stones of the sun-baked architectural wonders.
On both the menswear and womenswear side of things, Dior has been setting the bar in terms of the longevity and reach of its runway show assets, particularly with its pre-season and resort collections. With such a powerful setting and cool collection, the spirit of the show deserves to be more than just a one-and-done moment; this campaign is another great example of Dior recognizing the impact of its established assets and further leveraging them into exciting narrative content.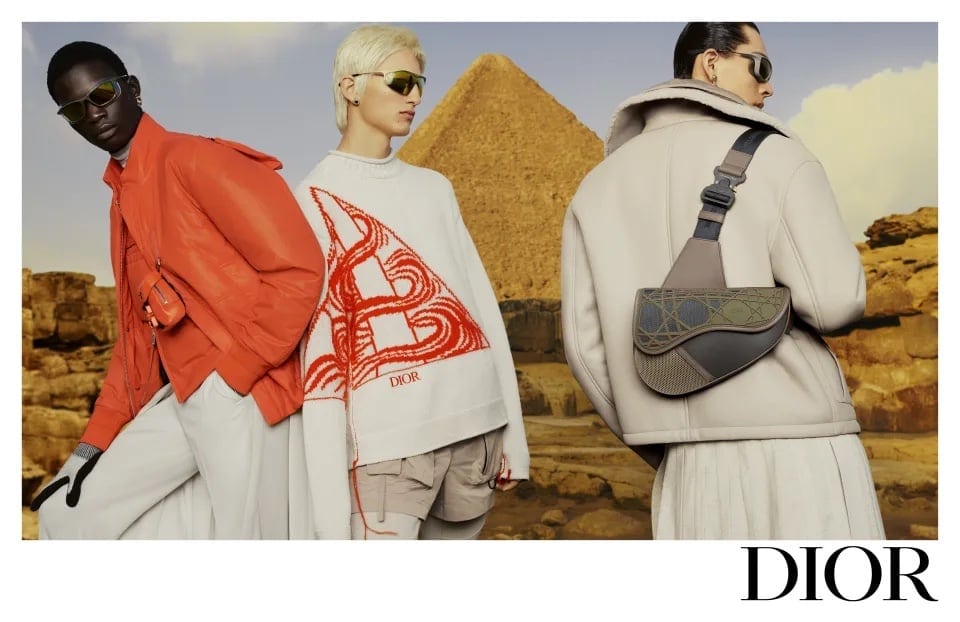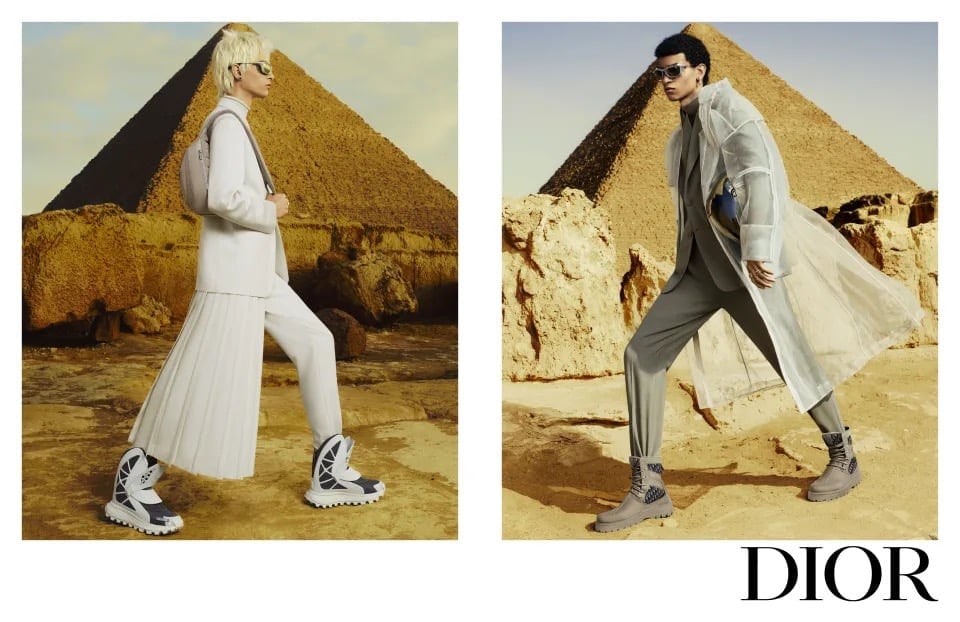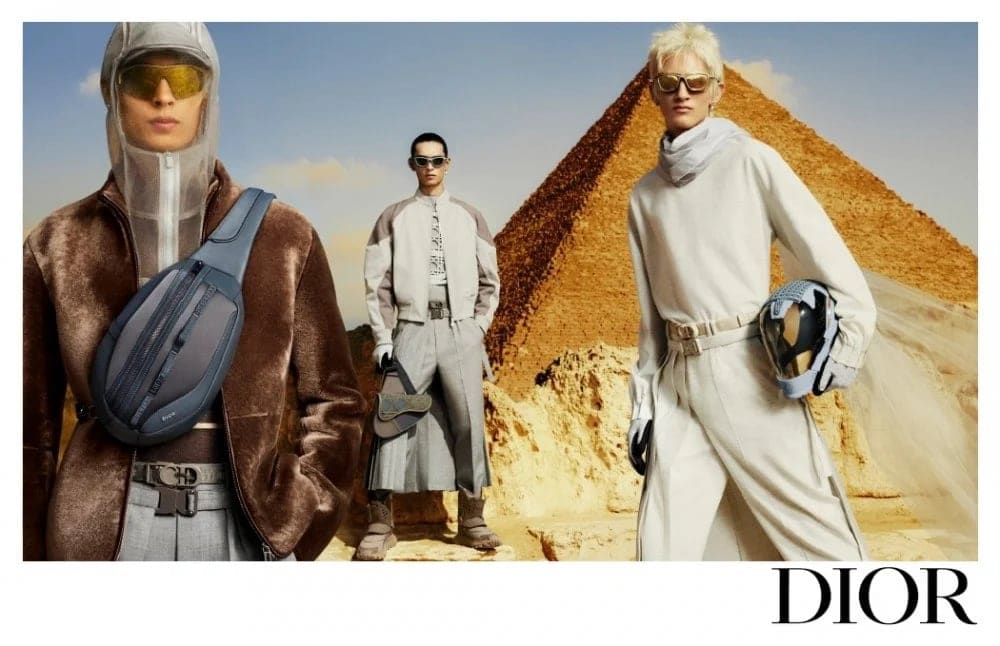 Dior Men's Creative Director | Kim Jones
Art Director | Ronnie Cooke Newhouse
Photographer | Rafael Pavarotti
Models | Dara Gueye, Hazem Aly, Loris Moine, Viktor Krohm, and Yang Hao
Stylists | Ellie Grace Cumming and Melanie Ward
Hair | Guido Palau
Makeup | Peter Philips
---