Review of Dolce & Gabbana 'Ciao, Kim' Spring 2023 Ad Campaign by Photographer and Director Daniel Sachon with talent Kim Kardashian
Kim Kardashian returns to embody once again the ultra-glam of her collaborative collection with Dolce & Gabbana. The style icon is captured in a Spring 2023 campaign – titled, like the collection, "Ciao, Kim" – by photographer Daniel Sachon.
The campaign's narrative plays into Kardashian's mega-celebrity status, referencing themes like paparazzi and the American cult of celebrity. Sachon's black-and-white imagery sees the star swarmed by cameramen as she arrives at a Hollywood event or steps off her private jet, cameras flashing and paparazzi jostling in their desperation to get the perfect shot of the muse. All the while, Kim maintains her cool as she eats Italian snacks like spaghetti or gelato.
The theme of celebrity and image is pushed even further by Kim's hairstyling, whose blonde updo makes an unmistakable reference to Marilyn Monroe. A witty continuation of the controversial mega moment when Kim wore Monroe's iconic "happy birthday" dress to the Met Gala, the correlation emphasizes Kardashian's status as the leading lady of our time, while also suggesting a consideration of the way in which celebrity and talent has changed since Monroe's time.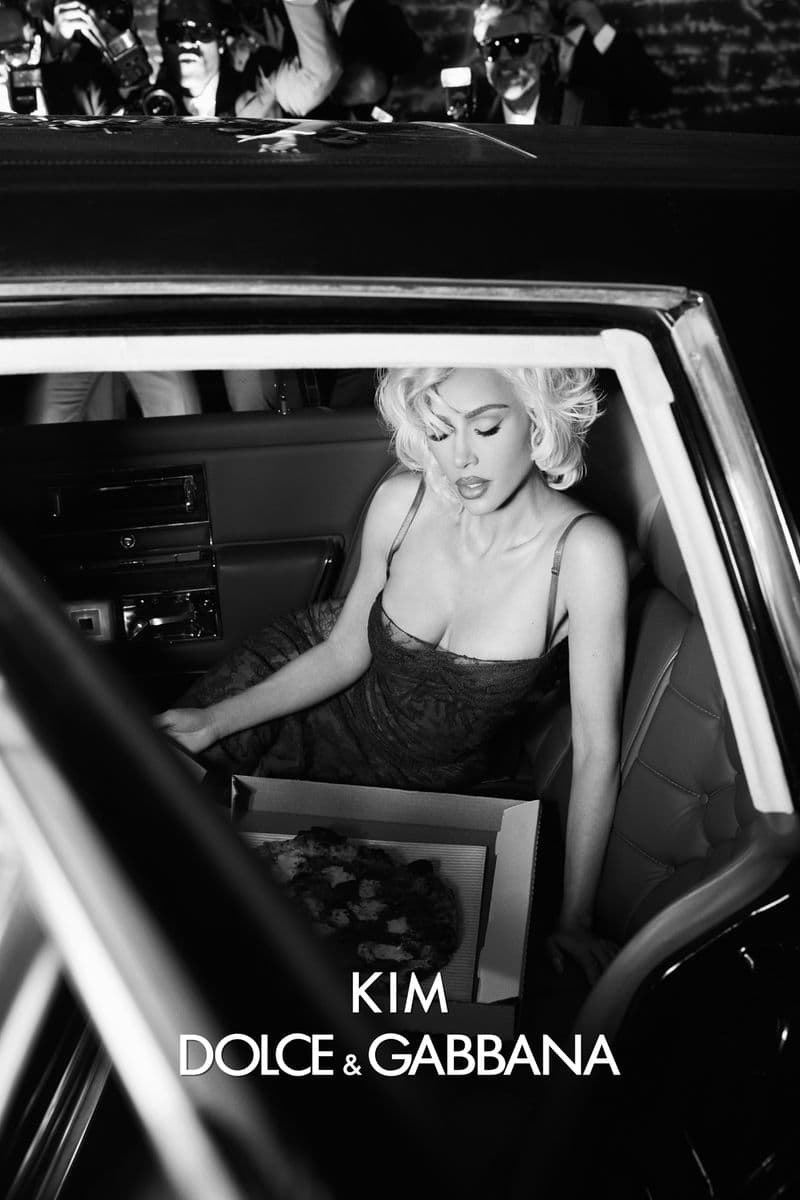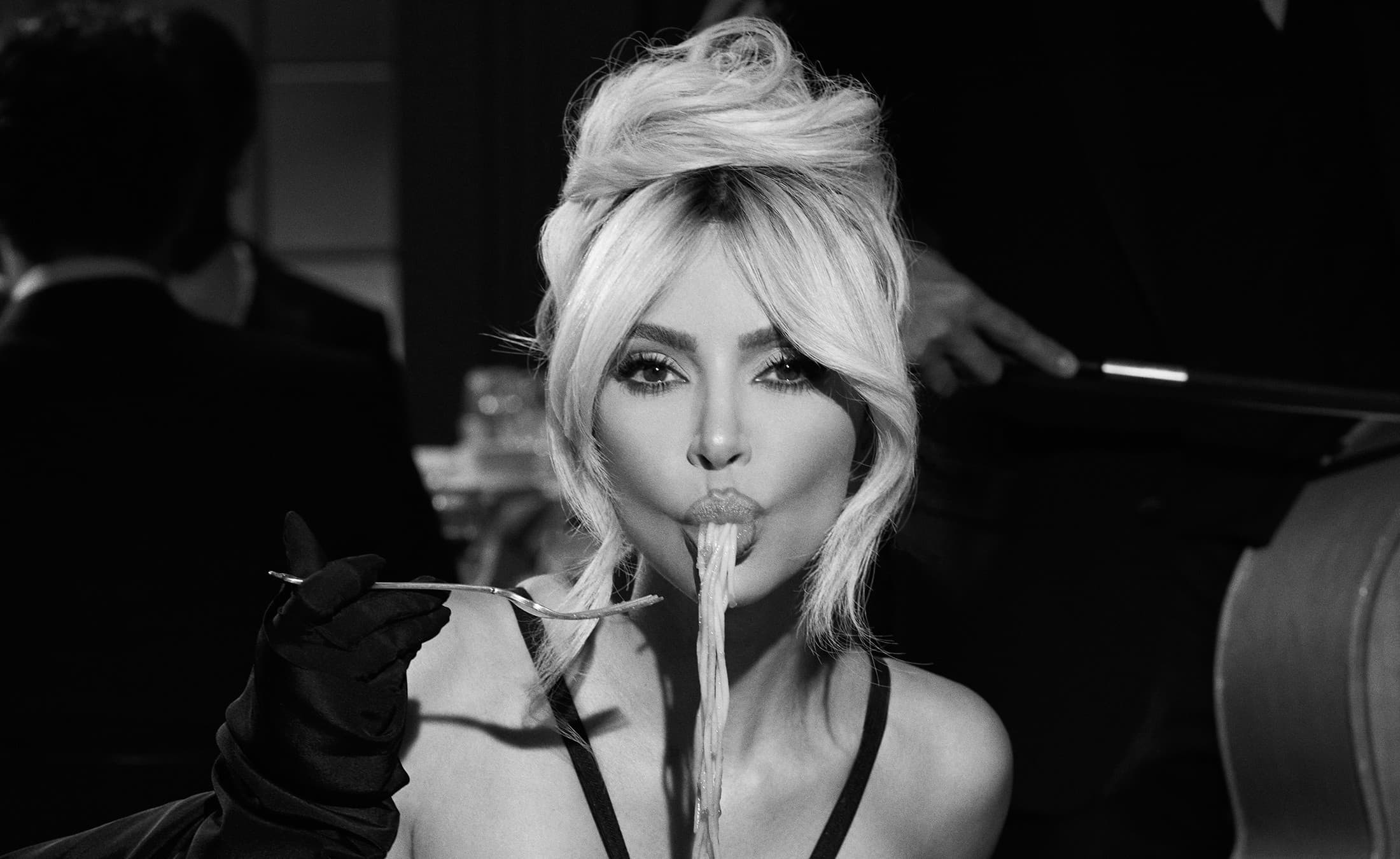 Photographer and Film Director | Daniel Sachon
DOP | Ben Carey
Talent | Kim Kardashian
Hair | Chris Appleton
---