Review of Dolce & Gabbana #DG90 Fall 2021 Ad Campaign by Photographer Kito Muñoz
and Videographer Dennis Klein with actor Ester Expósito
Ester Expósito is a poolside enchantress of himbos in a new campaign for Dolce & Gabbana. Photographed by Kito Muñoz with videographer Dennis Klein, the humorously steamy campaign highlights some of the brand's sexy, summer-ready offerings.
Replete with glamor, maximal sensuality, and unabashed objectification, the campaign channels the spirit of early 90's Dolce & Gabbana ads. The imagery follows the red-hot and ice-cold Expósito as she lounges poolside, surrounded by a cohort of speedo-clad hunks. The consistent color scheme of black with gold, diamond, and pearl accessories serves to amplify the feeling of opulent sensuality, decorating elegant curves and rippling pectorals.
The T-shirt that Expósito confidently rocks in one shot, which boldly reads "90'S SUPERMODEL," drives home the reference to the heyday of objectification in fashion campaigns, which both makes fun of and pays homage to the aesthetics and ideals of this era. It's a brilliant way to consider the history of the brand, and use this history to develop its identity in the present.
The campaign is intelligent and playful in its subversion of gender roles from its source material. While Expósito's presence does have an undeniable bit of sex appeal, it is the men who are reduced to mere sexual objects. She is portrayed as intelligent, masterful, and in control, while these scantily clad men seem present only to further the fantasy and indulge her whims – whether it's acting as a human chair, or simply looking hot.
Blurring the lines between parody and pastiche, the campaign invites us to consider our own experience of desire and gratification. Through its ironic indulgence, it turns a critical eye on the exploitation and objectification of the past – but at the same time, it reminds us why these techniques are so aesthetically powerful. The combination makes for a very effective campaign that is at once easy on the eyes and intimately challenging.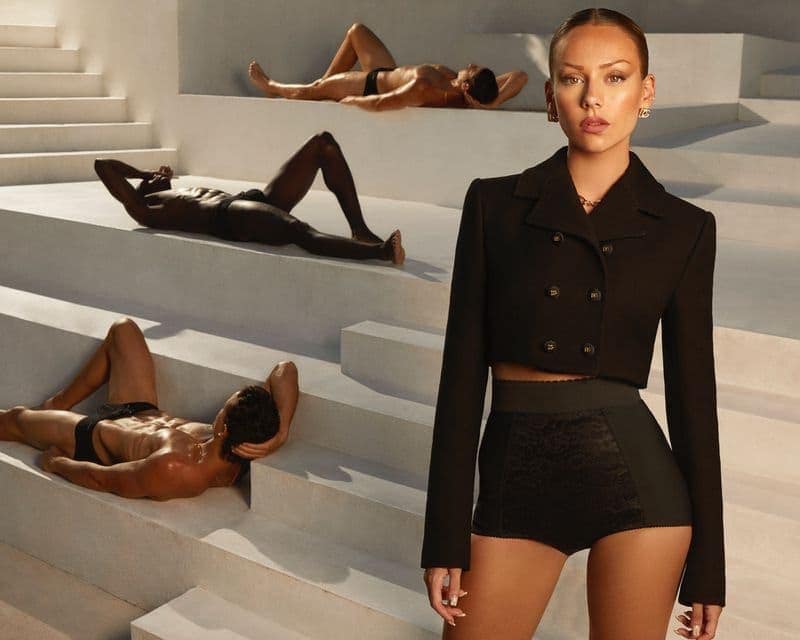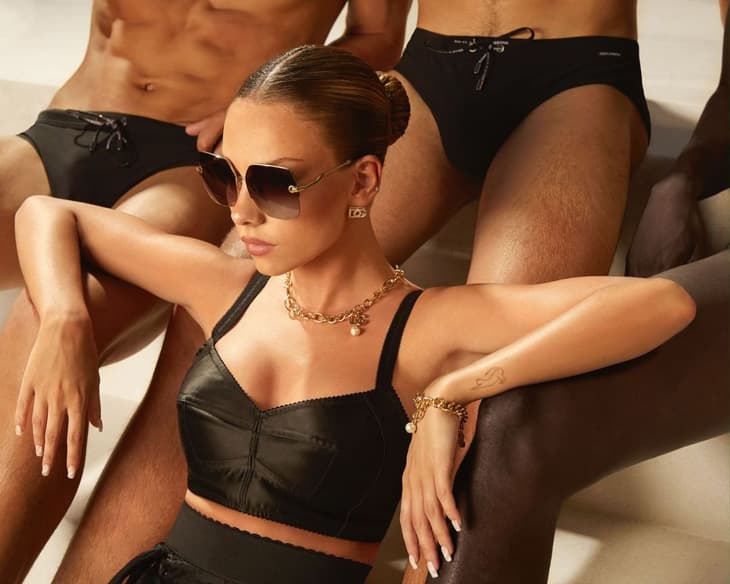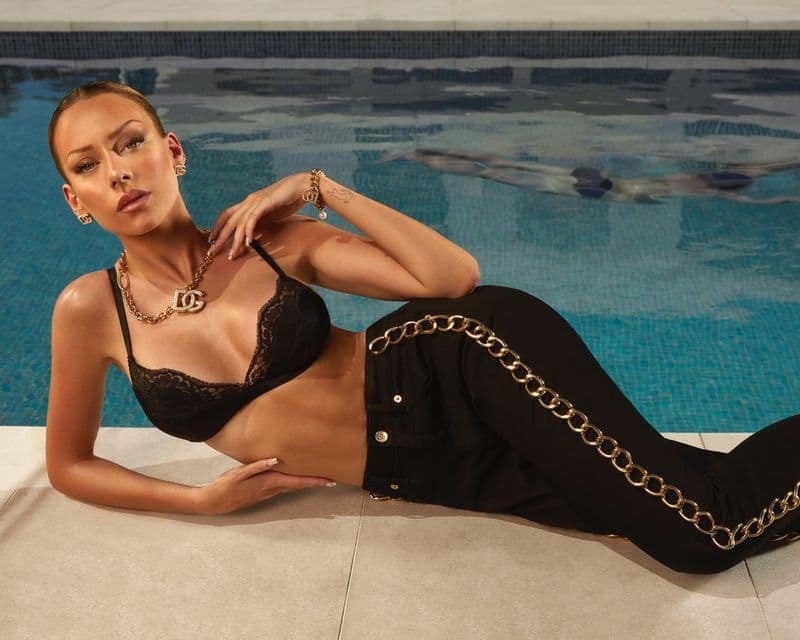 Photographer | Kito Muñoz
Video | Dennis Klein
Talent | Ester Exposito
Stylist | Victor Blanco
Styling Assistant | Jesus Ramirez
Hair | Jesus De Paula
Makeup | Alex Saint
Producer | Chu Sac
Production Company | CHUVIC Productions

---