Review of Dolce & Gabbana Spring 2022 Ad Campaign by Creative Directors Domenico Dolce & Stefano Gabbana with Photographer Juergen Teller
Dolce & Gabbana's latest Spring-Summer campaign takes us on a safari tour through eclectic, wild, and romantic old Italy, where cosmopolitan models are the animals on display. Domenico Dolce & Stefano Gabbana collaborate with photographer Juergen Teller to bring their untamed fantasy to life.
With chittering animals and hooting birds in the background, a deep Italian voice narrates the story of two people honeymooning in Sicily, dubbed 'The land of Dolce & Gabbana.' As the two infatuated newlyweds explore the city, laughing and gaping at the fantastical and impossible sights, the 'Angels' stand indifferent to their gaze.
The Italian natives, models Alexis Meziana, Issa Lish & Ryan Park, are decked in black yet breathable clothing and are as ripe as the fruit broken at their feet. Two mannequin-esque women, Daseul Kim and Issa Lish, stand in the antique shop window, decked in zebra and cheetah print suit-dresses, unafraid in their display of their natural and plastic condition. Model Annabelle Pouilly declares her exuberance and freedom as she clutches her 90's Sicily clutch and smiles a broad and red gap toothed grin whilst childishly posing on her bed of oranges and lemons.
The fruits and vegetables exoticism clashes with the traditional and lifeless antiques on display. However, Sicily is ripe with youth, who explore their romanticism through decedent expressions of artistic vitality and untamed enthusiasm. There is an unavoidable fear from all who gaze upon them.
Juergen Teller captures the harsh daylight always present behind tourist sentimentality and exploration, while Dolce and Gabbana explore the fresh power of budding and animalistic dynamism. Adventurous silhouettes, contrasting, sometimes colorful patterns, and clear confidence characterize this hot summer trip to Sicily.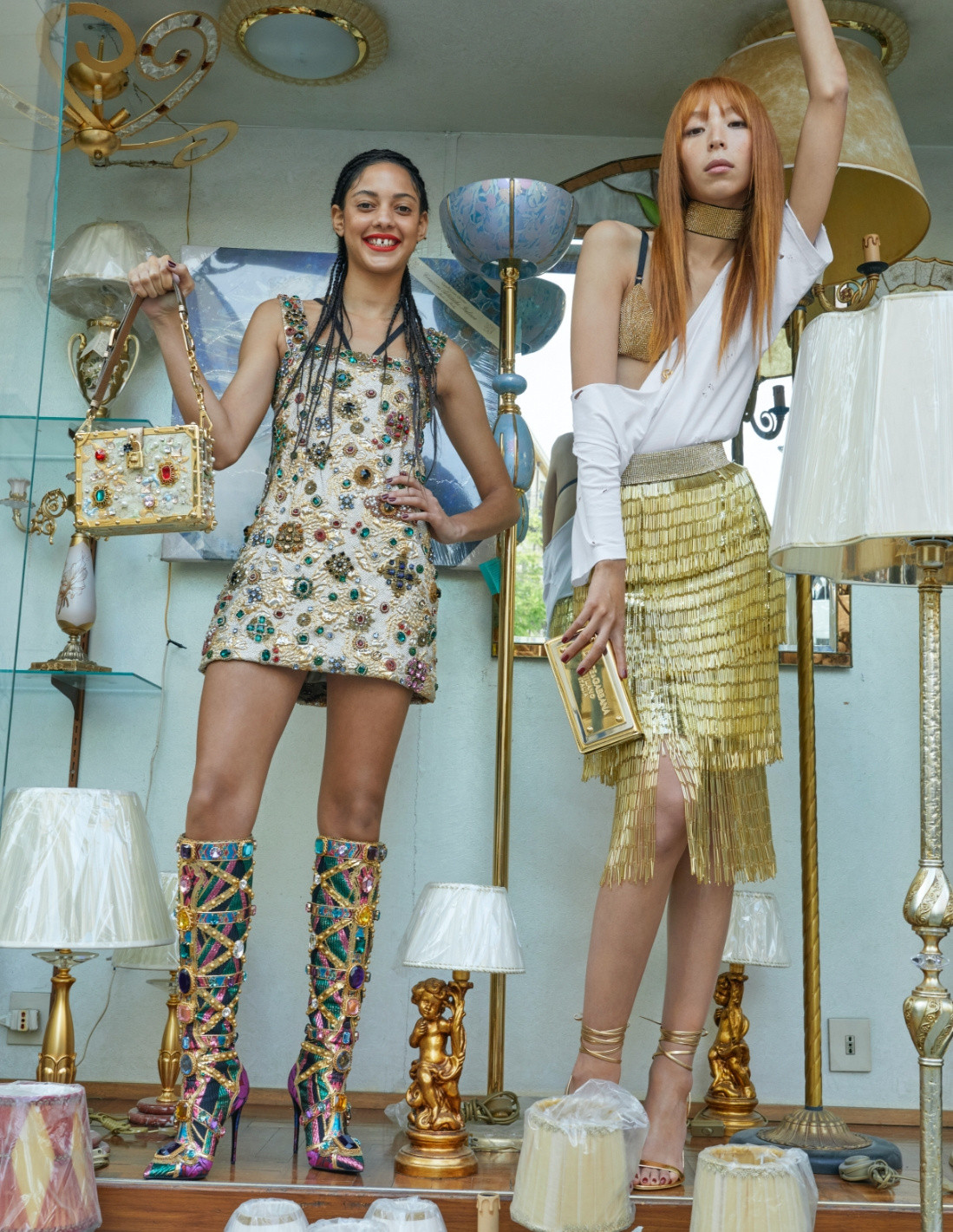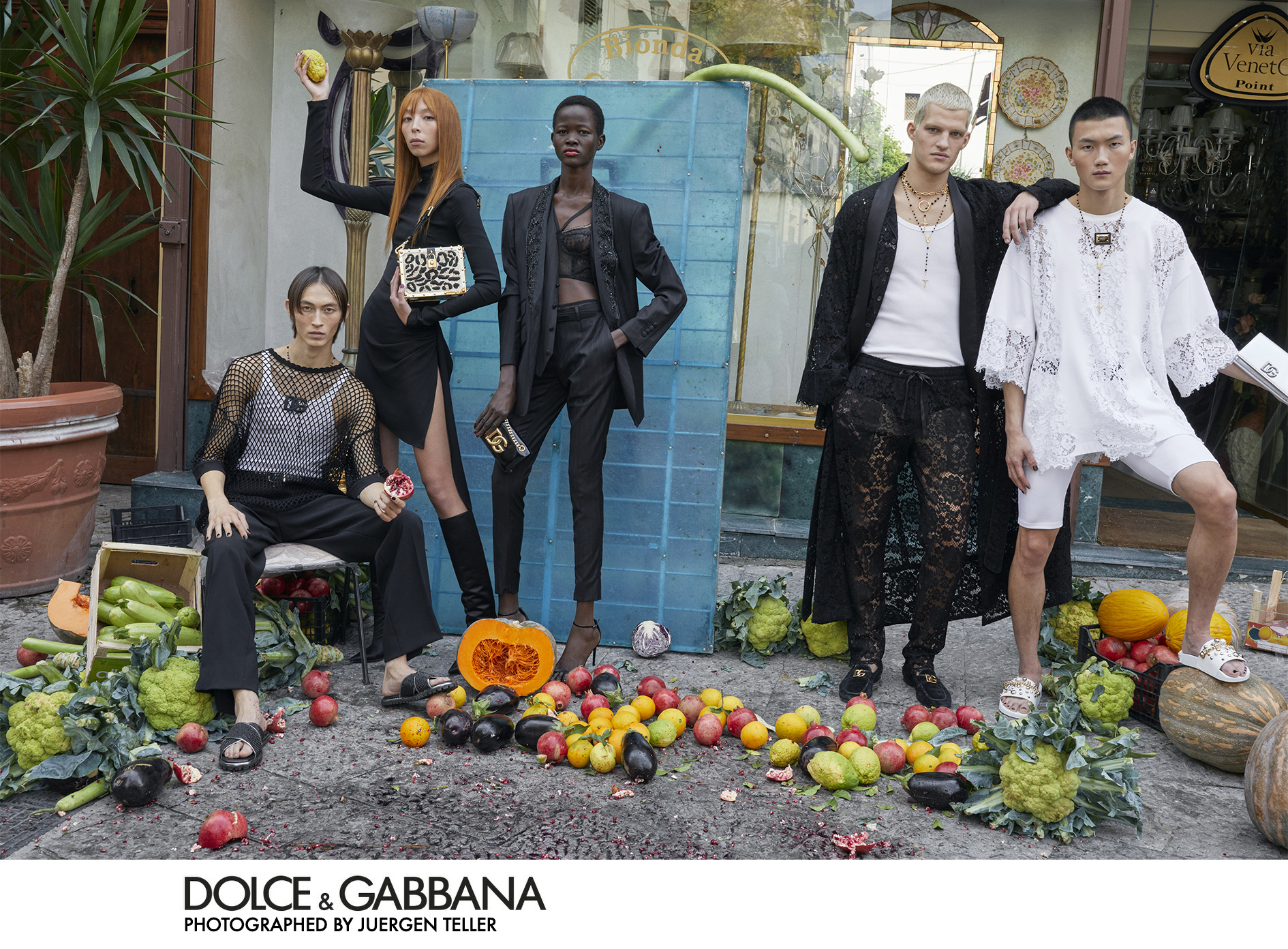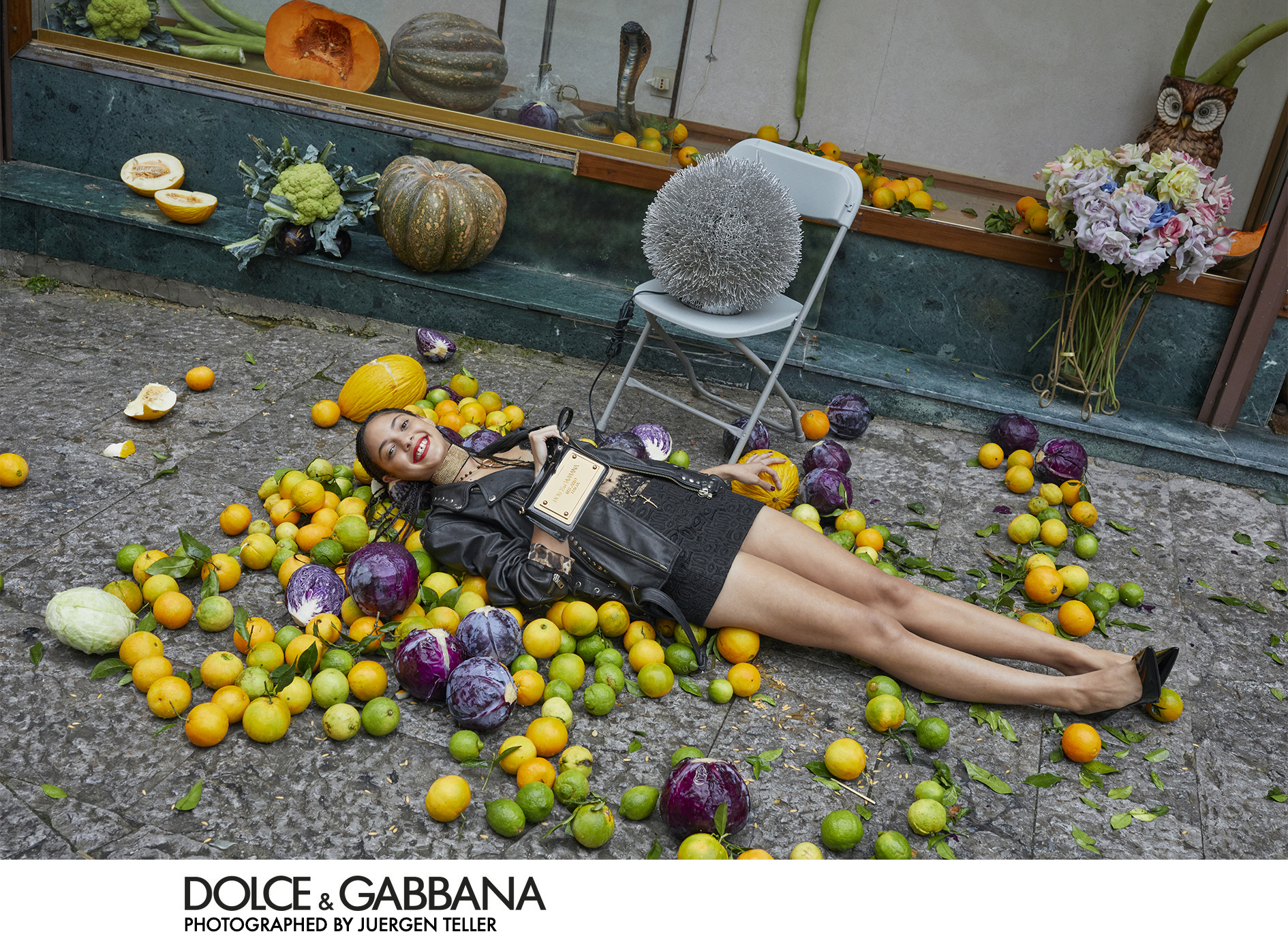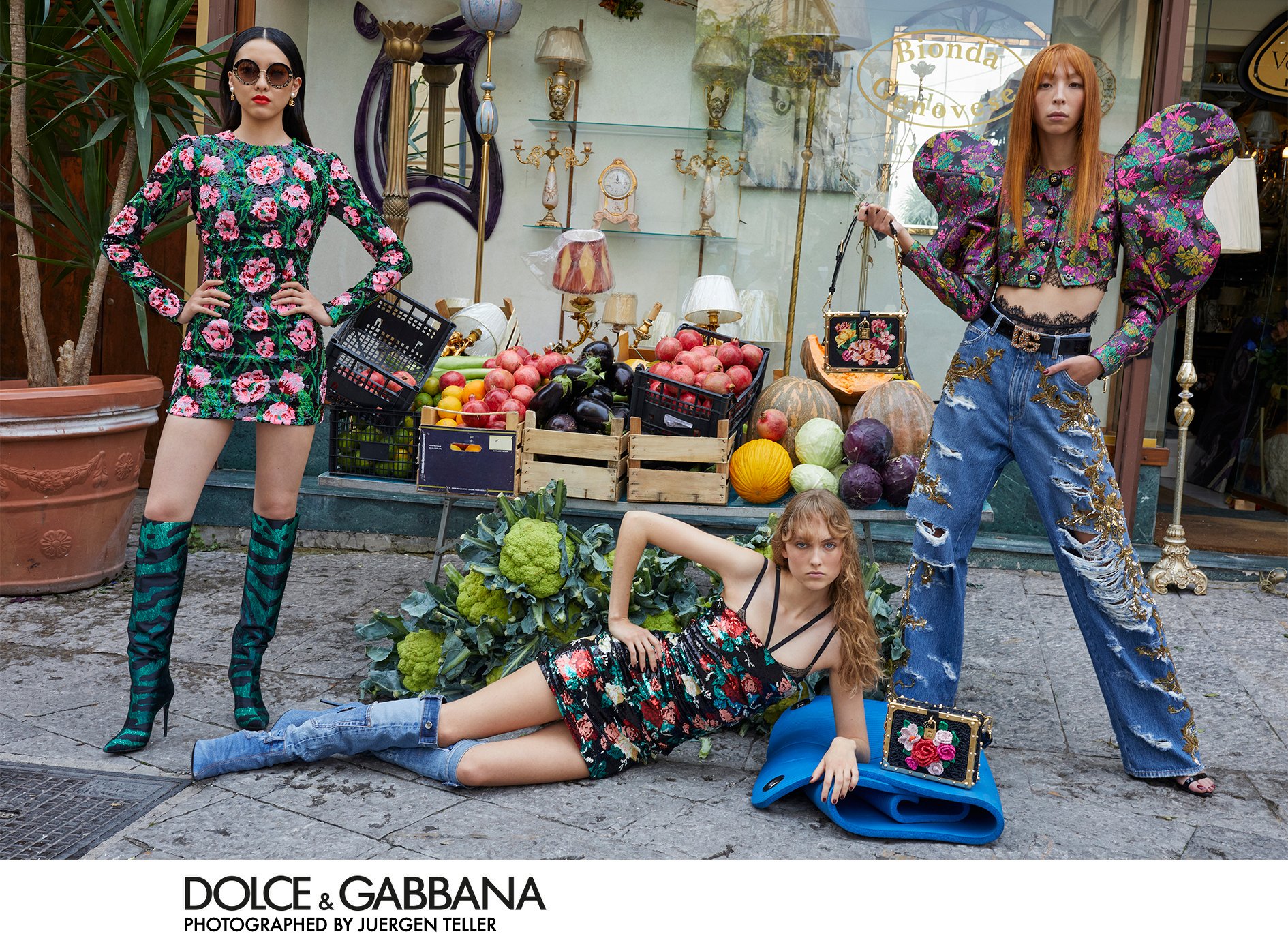 Dolce & Gabbana Creative Director | Domenico Dolce & Stefano Gabbana
Photographer | Juergen Teller
Models | Alexis Meziani, Annabelle Pouilly, Daseul Kim, Ellen Dahlqvist, Issa Lish, Matteo Ferri, Ryan Park, Simon Martyn, & Youssouf Bamba

---