---
Interview & Editorial images taken from The Impression biannual magazine – The Film Issue, Vol. 3
Top creative directors must possess many strengths, but we can't underestimate the power of listening – To the clients, to the ground, and to the future. Doug Lloyd, Founder and Creative Director of Lloyd&Co, is an astute listener who leveraged this strength with the launch of his agency and a fresh client who had sights on the future: Tom Ford. Their collaboration was game-changing and Lloyd&Co went on to win a broad range of clients including Calvin Klein, Bottega Veneta, Y-3, Estée Lauder, Jil Sander, Gucci, Yves Saint Laurent, Oscar de la Renta and Max Mara. The Impression's Chief Impressionist, Kenneth Richard, caught up with Lloyd to chat about the role of cinema in fashion and what influences him.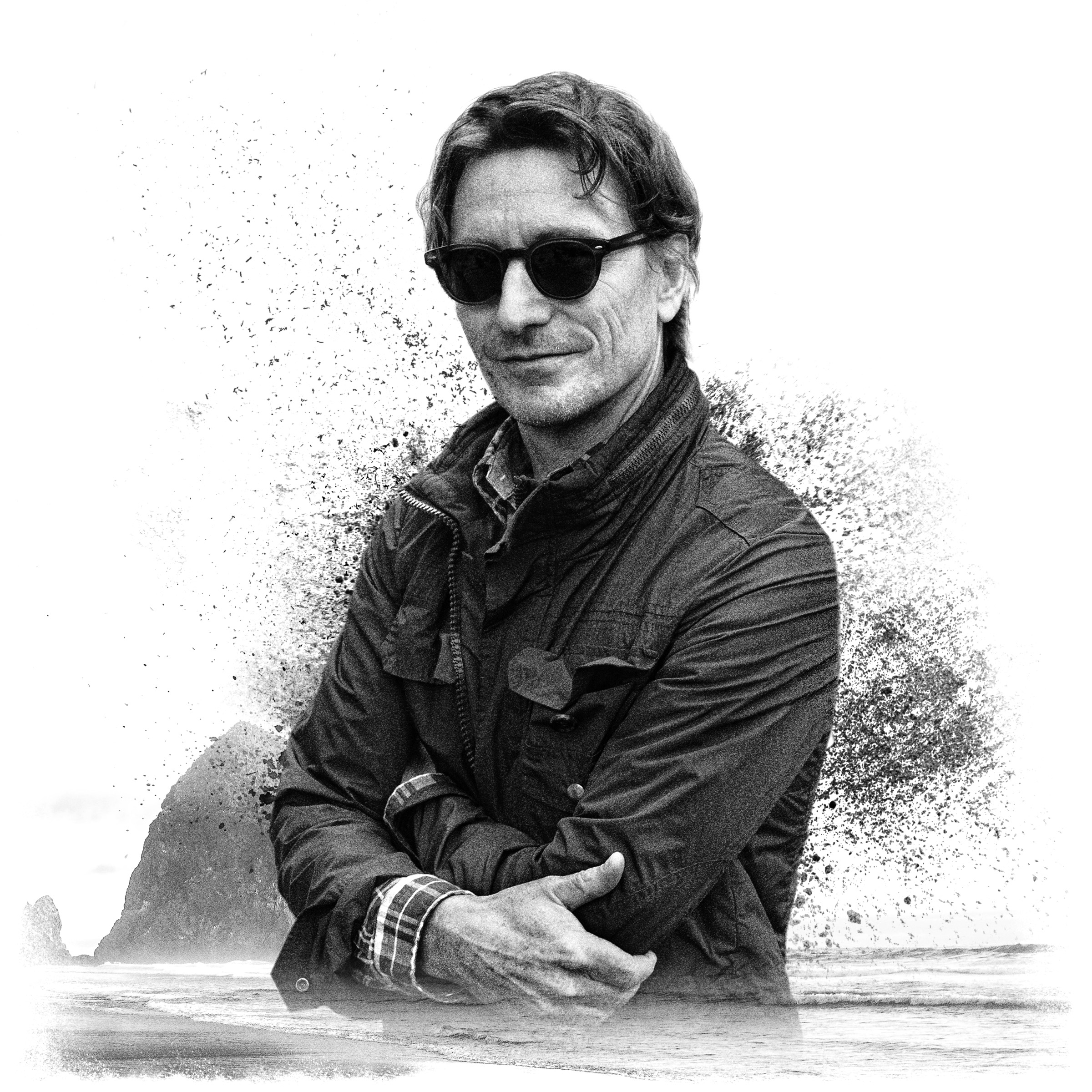 Kenneth Richard: Do you remember your introduction to film?
Doug Lloyd: I do. Growing up in America, my first real exposure to film was more mainstream, with Spielberg-type films. I got more excited about film in high school when we watched Orson Wells' Touch of Evil and Citizen Kane. I think that early American kind of cinema started to inspire me about the genre.
Wells was quite the innovative director. Is there a certain type of director or genre you are drawn to?
I guess I would have to say I'm drawn to super visual directors that do a lot of storytelling with powerful visuals. As far as the genres, I like the early French New Wave directors because they broke out in a different way of looking at the medium. Also Italian directors like Luchino Visconti and Michelangelo Antonioni are always top picks of mine. I also like more contemporary guys like Terrence Malick, Wong Kar-Wai and Paul Thomas Anderson.
Kenneth Richard: Does that find its way into your work?
Doug Lloyd: When you're on set, the one thing that we're always saying is, 'Who's the character? Who is this woman or this man?' You'll be speaking with the model or the actor that you're working with to really give them a point of reference on how to make the image feel real. We're working on a still image inspired by emotion more often than not, and while a film has all these long sweeping images that last over a minute, we have to capture all that in a flash. When a fashion image has a cinematic quality, I feel like you've achieved something. It feels like there's a certain realness in that you've captured a mood, a moment and an emotion.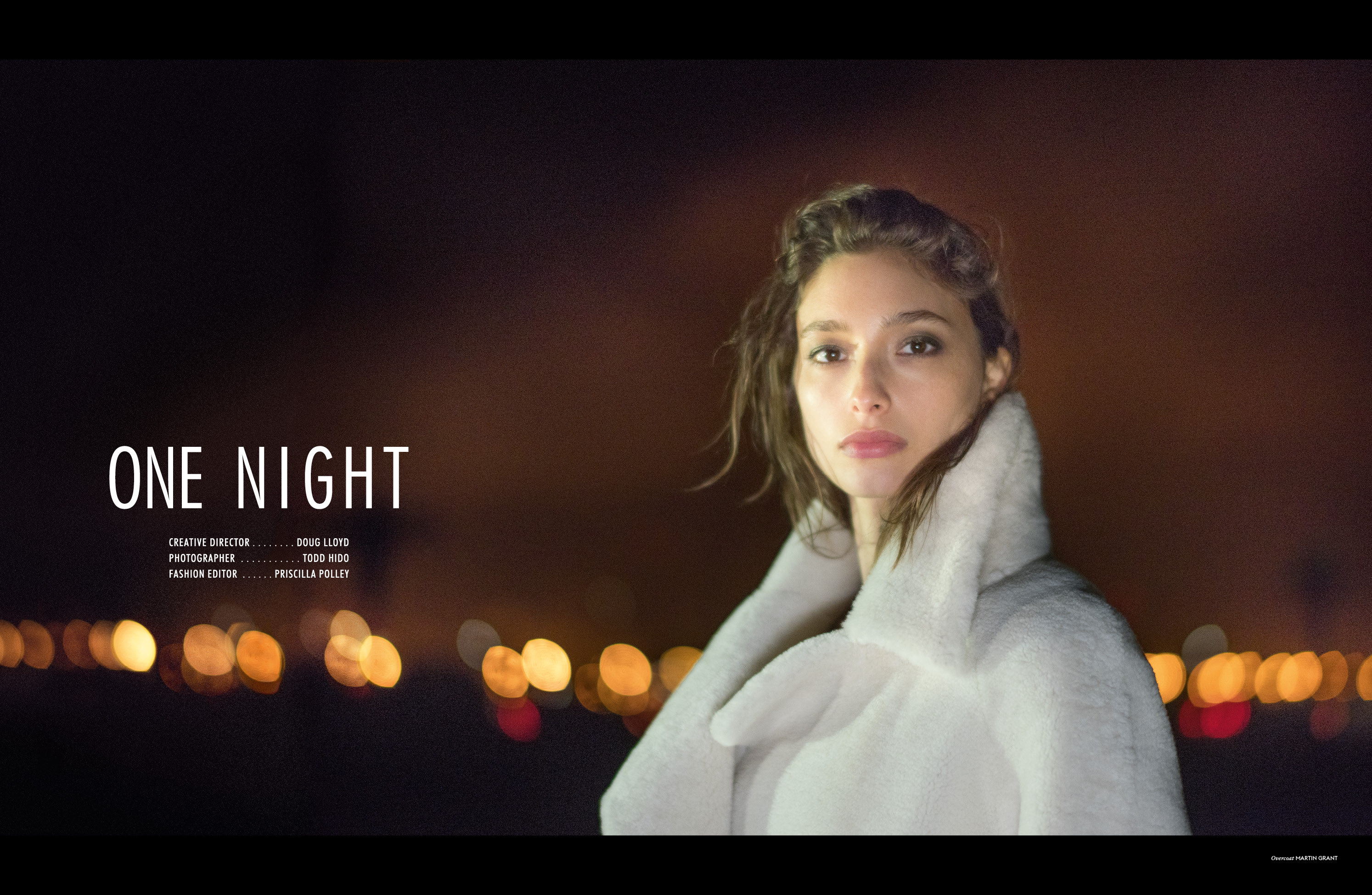 Kenneth Richard: Do you think of shaping the team like film? Where the photographer is the cinematographer, a model is the actor, there is a casting director and so on?
Doug Lloyd: I think that's the best way to approach it. Obviously, some jobs may be more commercial, or the platform may have different constraints to how you would think about it in a cinematic comparison… but I think as a starting point, yes. I think it's definitely a valid reference to compare the two.
Kenneth Richard: In thinking of your work, in all those years of teaming on campaigns with Tom Ford, did you have any inkling that Tom would head into directing films?
Doug Lloyd: Well, he did always say that he thought of the fashion show, the collection and the season in a cinematic way. So I think that it was pretty apparent even if it wasn't in his immediate card to go in that direction. I think it was because he thought of every last detail, from writing, to the setting, to what the person would be needing or thinking. So I'd say that it was definitely a clear path for him.
Kenneth Richard: And you two spoke a very similar shorthand.
Doug Lloyd: Definitely. You also rely on the other creative people involved – be it the photographer, stylist, and also working with great models. All those people bring tremendous amounts of creative energy and inspiration to how an original idea can evolve. Sometimes you think you're going to go to point B, and you end up at point Z. I continue to find the best part of working in this industry the collaboration with other creative people, and being able to take the initial idea and push it much further.
Kenneth Richard: So tell us how that played into your story for us?
Doug Lloyd: Well, it came about from collaborating with Todd Hido on the last two seasons of Bottega Veneta. We have a great relationship, and really wanted to find other ways to push beyond doing just the campaigns. So when this came out, I thought it was the perfect excuse to get the band back together. As a jumping off point, Todd's work is so cinematic so this was a natural fit. Ever since you called we've been super excited about it, and we've been bouncing ideas back and forth.
We've both been spending a lot of time in Europe, and the common reference point that we came out with was the Antonioni film, L'Avventura. The styles from that time and the sort-of rawness that meets fashion is what really resonated with both of us.
There's a lot of mystery to that film, and to Todd's work as well. Every image of his has a thriller narrative for me. Mysterious, and at times nefarious, even though it's really not – it's just completely implied.
Kenneth Richard: Well, you've definitely touched on something, whether subconsciously or naturally.
Doug Lloyd: I think that great ideas in film create an emotion and challenge the viewer. That's something super intrinsic for the medium, and Todd's images always have this sort of slightly dark air that makes the viewer want to fill in the blanks. I think that's definitely something that we wanted to play on for them and keep going.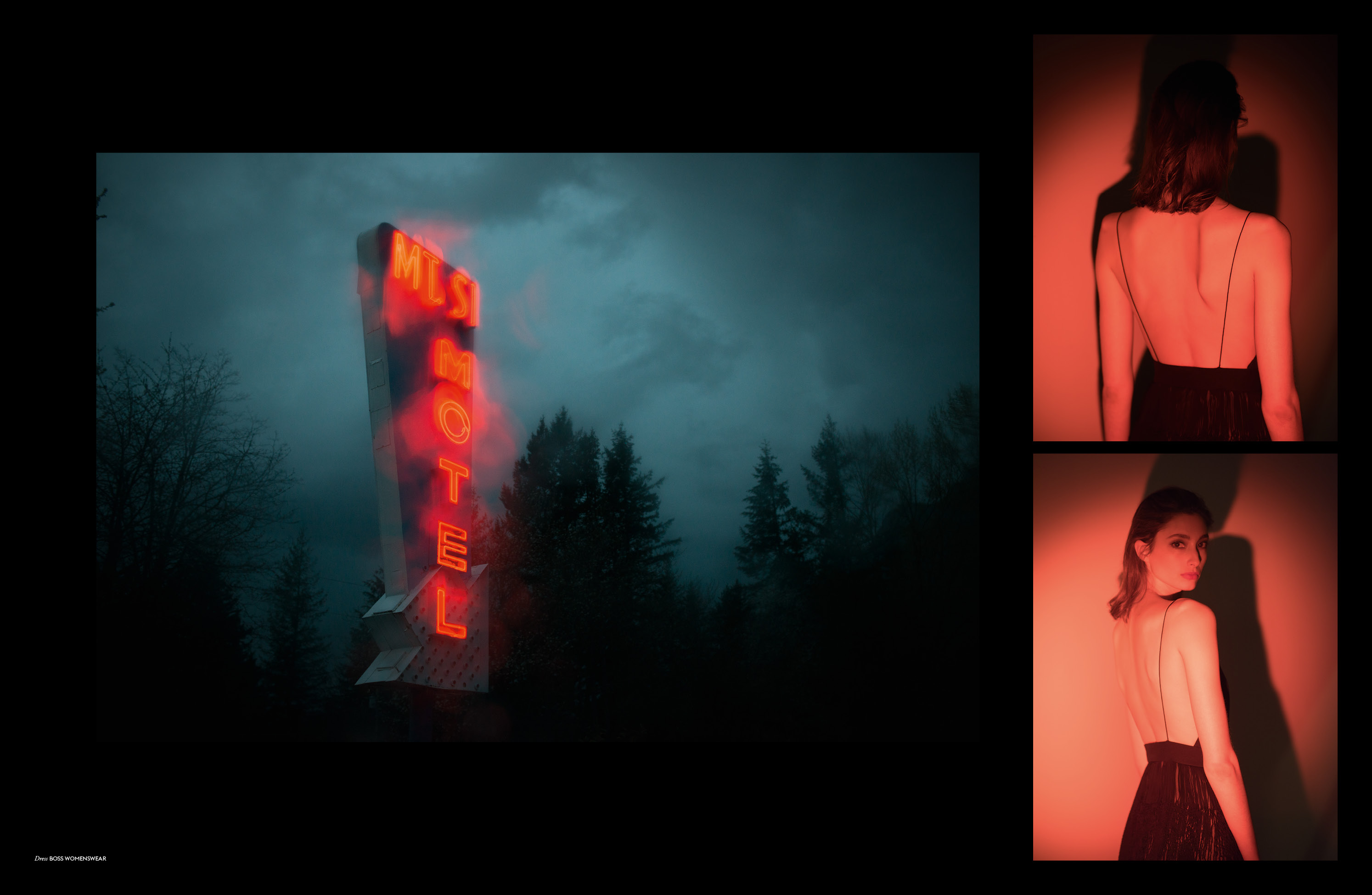 Kenneth Richard: Do you think that you look at film a little differently because of your day in, day out with images?
Doug Lloyd: I'm sure I do, whether it's conscious or unconscious, but that depends on the type of film that you're going to. Sometimes you want to just go as an escape, whether it's a comedy or eye-candy kind of movie, to take your mind off things. Other times you're much more interested in seeing how the director approached the narrative, or a new way of filming, or a new editing style. That's what's super exciting about film – just seeing how people push that medium. The platforms that the fashion world work in don't really have the luxury to do it the same way as film. They have to squeeze into the time constraints of a social media post, and more of a sound bite kind of world. So you definitely have to think of motion in more of a TV kind of way, rather than a cinematic way. Motion for fashion is a new medium, because the internet provides more platforms to speak to a much broader audience. Brands would never invest in motion before because it would only be for a TV broadcast. So I think, in some respects, it's a new medium for the fashion world and I think some brands get it better than others.
Storytelling and narrative is a huge part of motion, and I think when people get that right, their films connect much more with the viewers and engage people. Having to do it in a 30-second clip is never the easiest solution for engagement.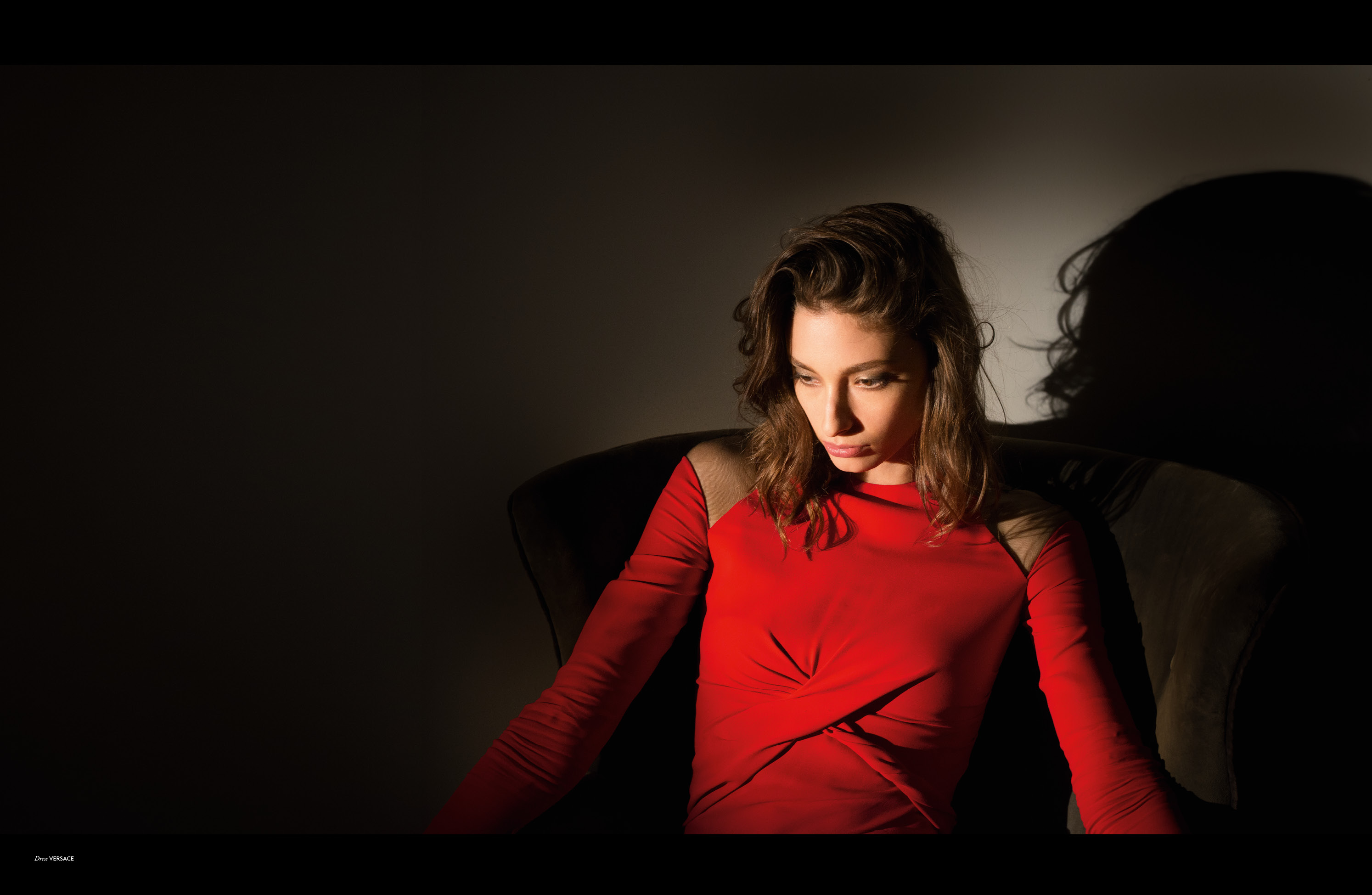 Kenneth Richard: Plus, making any type of film is more expensive than still images.
Doug Lloyd: Yeah, and clearly you can see the ones who have invested in the production quality, and the ones that are doing it just on their iPhones and GoPros. All those new forms of motion equipment are super exciting and have provided filmmakers new ways of capturing emotion and points of view that were not available before. I think the idea of films having an epic feel, or the scope with real production value, is still really beautiful when you see it.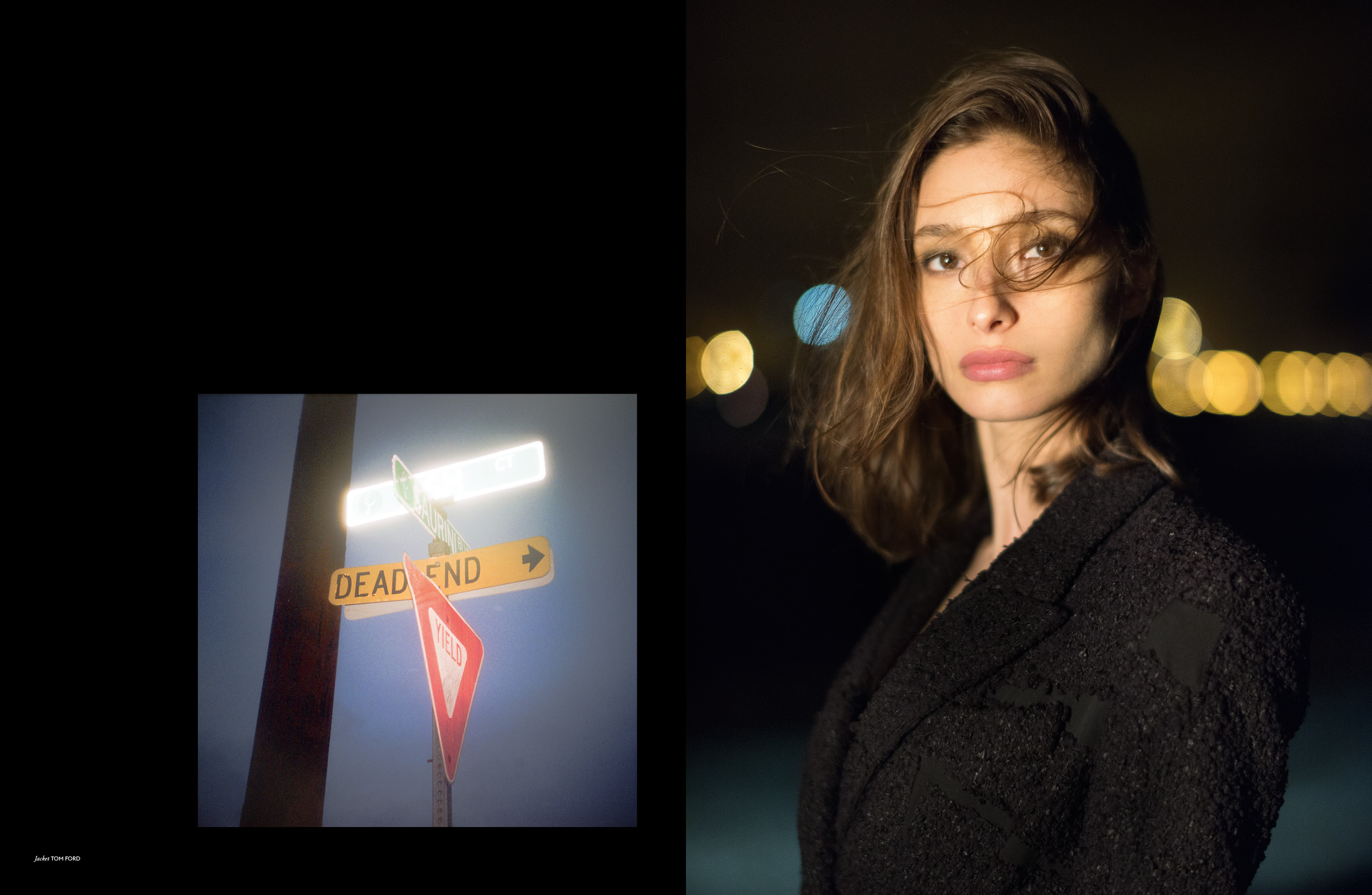 Kenneth Richard: My other challenge is once fashion does films, they leave it in their distribution network, which is just a YouTube channel coupled with their website. They've done this beautiful narrative but they don't spend any money to push it out, hoping the internet pushes it out on its own.
Doug Lloyd: I think because of the viral nature of the medium, people sort of create this content thinking, 'Well it's going to pick up on its own, I don't need to invest in pushing it out there in other ways.' But unless you have something super compelling or controversial, it's rarely the case that it happens on its own.
Kenneth Richard: So back to epic, as you are clearly capable of making one, do you have any interest in making feature films?
Doug Lloyd: I think first and foremost is the ability to be a storyteller, which clearly one does within our business. But to do a feature would really require a lot more – the length of time, the ability to really suck an audience in and keep them interested for that amount of time. So it's definitely something that interests me.
When you see a film that you really respect, I'm always super impressed by the strength of the director to pull it off, given the amount of time that it takes to put a project like that together. Their persistence to push something through, from writing to production, post production, or to marketing. It just seems like there are so many aspects for a studio or someone else to get involved in, and steer it on a different direction. I'm always very impressed by the directors that get things through.
But the idea is appealing, to have the luxury of time and the ability to hold onto a scene that's super beautiful for longer than you would in a 30-second cut. So never say never, right?
Creative Director | DOUG LLOYD
Photographer | Todd Hido
Fashion Editor | Priscilla Polley
Model | ALEXANDRA AGOSTON | IMG MODELS
Stylist Assistant | AMBER TALLEY
Stylist Assistant | JULIA CULLEN
Hair & Makeup | ERICA CAMARENA | AUBRI BALK
Photographers Assistant | STEFANIE WILLIAMS
Retoucher | ALEX TAKASHIMA | LLOYD & CO.
---