Review of Dries Van Noten Denim Spring 2023 Ad Campaign by Photographer Sarah Piantadosi with Models Raffaele Giolli and América González
Dries van Noten dips into digital campaigns with a slick look at the designer's new denim capsule for Spring 2023. The campaign was shot by photographer Sarah Piantadosi.
Bleach dipping on denim first made its debut at Dries Van Noten in the Spring​ ​Summer 2011 Womenswear show, as a medium to explore the way in which Belgian​ ​painter Jef Verheyen's work played with light. The process, where saturated shades​ ​transform abruptly into contrasting tones on the same fabric, was inspired by the late​ ​artist's abstract gradations of color. The new denim capsule range expands the original design from 2011 into a series of dynamic, casual pieces for today, applying the artisanal bleach dipping technique to a concise range of workwear-influenced staples.
The campaign takes a mostly straightforward approach to capturing the collection, focusing on the visual effect of the bleach process itself while responding to it with subtle visual distortion. The portraits of models América González and Raffaele Giolli seem to be taken as if they are standing behind a pane of glass, which fogs up or reflects light, creating a subtle yet evocative sense of the fluidity of sight and color.
It's very rare for Dries van Noten to release something that might be called an ad campaign, as the brand practically doesn't advertise at all, instead opting to use its runway shows to form almost all of its communications. While the brand does have an Instagram presence, it almost entirely features runway and lookbook imagery. While this campaign could be said to mostly feel like a lookbook, its more campaign-y feel is probably due to the brand's partnership with Ssense, which will be the only platform or retailer other than Dries' own website and stores where the capsule is available for sale.
Both platform-exclusive capsules and platform-focused campaigns are becoming more and more popular as digital retail solutions proliferate and retail bounces back toward becoming more decentralized. Simple and approachable yet artfully cool, this campaign is a strong way to put a DvN spin on the trend.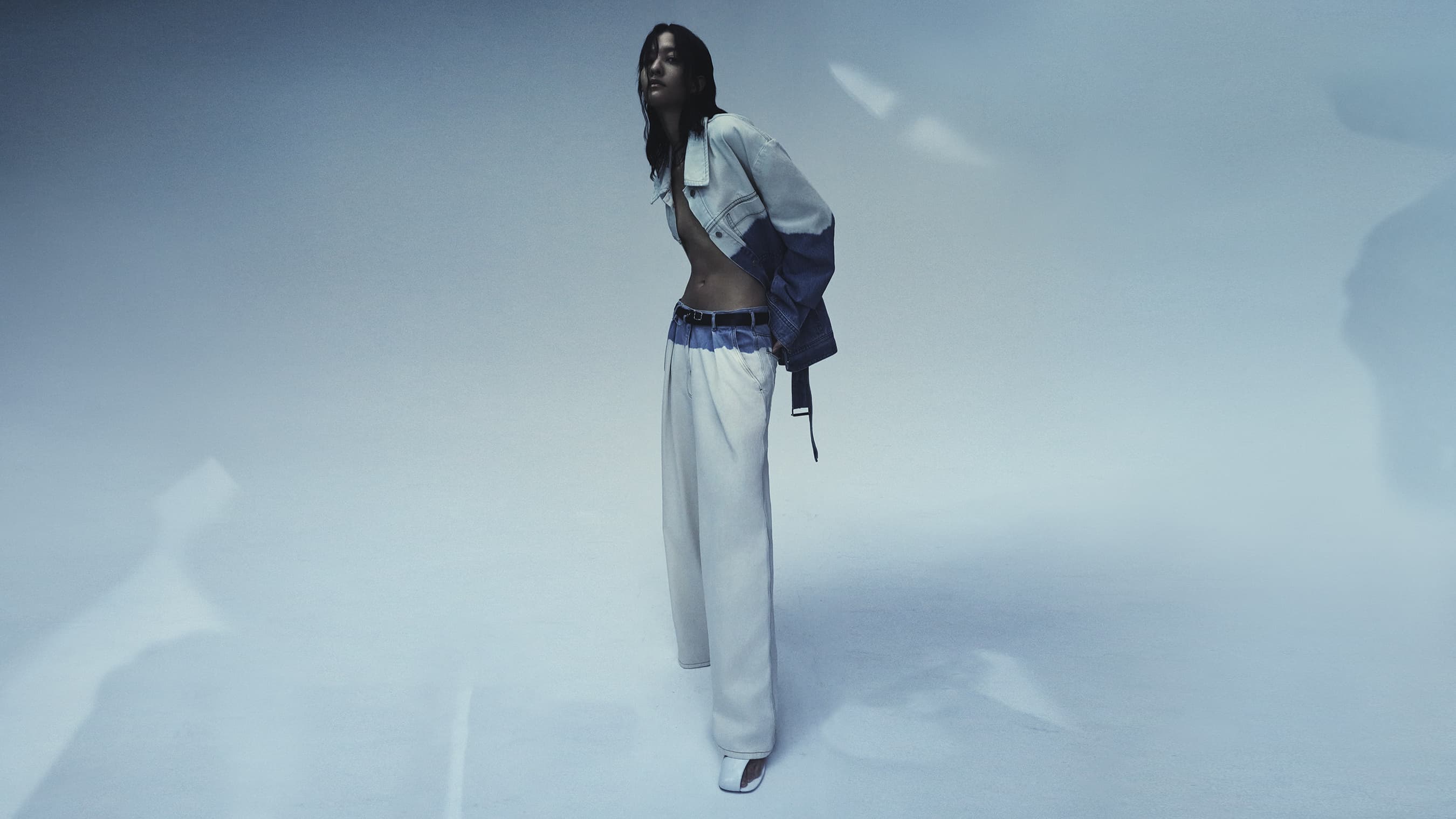 Dries Van Noten Creative Director |  Dries Van Noten
Photographer | Sarah Piantadosi
Models | Raffaele Giolli and América González
Stylist | Léopold Duchemin
Production | Artistry Global
Casting Director | Piergiorgio Del Moro
Hair Stylist | Gary Gill
Makeup Artist | Masae Ito


---