---
Review of Dries Van Noten Spring 2022 Fashion Show
An Explosion of Colors in the Darts of Signatures
By Long Nguyen
Dries Van Noten stuck to the digital format for this Spring 2022 season, presenting a short film and a set of fashion photographs, all seemingly conjuring a step forward not backward for this smaller scale designer brand as fashion moves slowly preparing for a post pandemic era.
The designer unveiled a short film by Albert Moya in place of a live show in Paris on his regularly scheduled showtime. The colorful and fashionable collection revolving around the idea of the Holi Festival in India, commonly known as the 'Festival of Love' or 'Festival of Spring' or 'Festival of Colors' celebrating the divine life of Radha Krishna taking place around the end of March.
I wanted to make a very festive collection, colorful, bold inspired on festivities, people coming together and experiencing emotions together, going to pop concert, etc. The symbol for us is the Holi festival in India, where people throw colors in the air and at each other. It is a new start, a fresh start," Van Noten explained via video from Antwerp.
From the fast-moving pace video and the colorful stills, the collection is a Van Noten classic with a balance of lean shape fitted garments made in body-hugging smock fabrics – all hand-stitched – to combine with the looser masculine oversize blazer now in the unique dyed tonal fabrics.
The sculptural fitted garments have a slight feel of couture techniques in construction like a pencil skirt flaring to a wide volant and the ruching and plissé of dresses with exaggerated balloons sleeves. Elsewhere, wool gabardine halter dresses and cotton taffeta caftans complete a transition from the intimacy of home dressing in these new colors.
'Love, Spring, and Colors' summarizes Van Noten's new collection succinctly doused with that random mixture of colors in tie-dyed and even stained prints in fitted and slouchy shapes typical of a Van Noten collection. Images blend in floral motifs, and sometimes fuzzy interfacing colors splashed on each other; all that randomness is central to the fabrics of the clothes. A onesie mock neck sleeping bag dress in a blue-dyed jersey, a large lapel knee-length coat, or an oversized shirt dress all have these remarkable handmade fabrics that simulated that organic sensibility in the natural blends of colors dyes.
A few of the prints patterns came from actual photographs from India now blurred beyond recognition in a spotted color of a double breast pantsuit. Fireworks motifs translated into sparkling embroidered on a black silk coat or a puffy sleeve long dress.
"It's a spectacle," Van Noten said of the unique prints for this Spring 2022 season. The blue silk pongee of one dress came from a motif from the first collection, and another motif derived from a 1996-97 collection now remade.
The colors have to be powerful, for me, bright purple to bottle green and Fuschia. It's really fun to combine all these pigments of colors in different ways and put them together in ways we have not done so before. As we have a lot of textures in the fabrics, these luxury fabrics allowed us to go further. Fluffy fabrics and a range of jacquards," Van Noten said.
The designer spoke explicitly about a light green bow wrap front jacket with an ecru wool petal skirt. A bright neon yellow cropped wool single breast jacket, a teal metallic silk dress, and purple leggings or reddish slouchy wrap coat.
The principal shape this season is the fitted skirt made in smock ending in big volant or like a big ruffle with references to couture. There are pieces like men's blazers layered with long muslin blouse," Van Noten said, pointing to a black skirt with ruffles like bottoms and a tri-color slouchy top. These shapes are familiar to the Van Noten audience, but their exaggerated sleeves or colors made them new again.
While Spring 2022 presented as a digital launch rather than a live fashion show, actions for the brand began on the other side of the Pacific Ocean. A new art show just unveiled by the American artist Darren Bader titled Group Show at the Little House, part of the retail complex building at Los Angeles La Cienega neighborhood the designer opened in October 2020.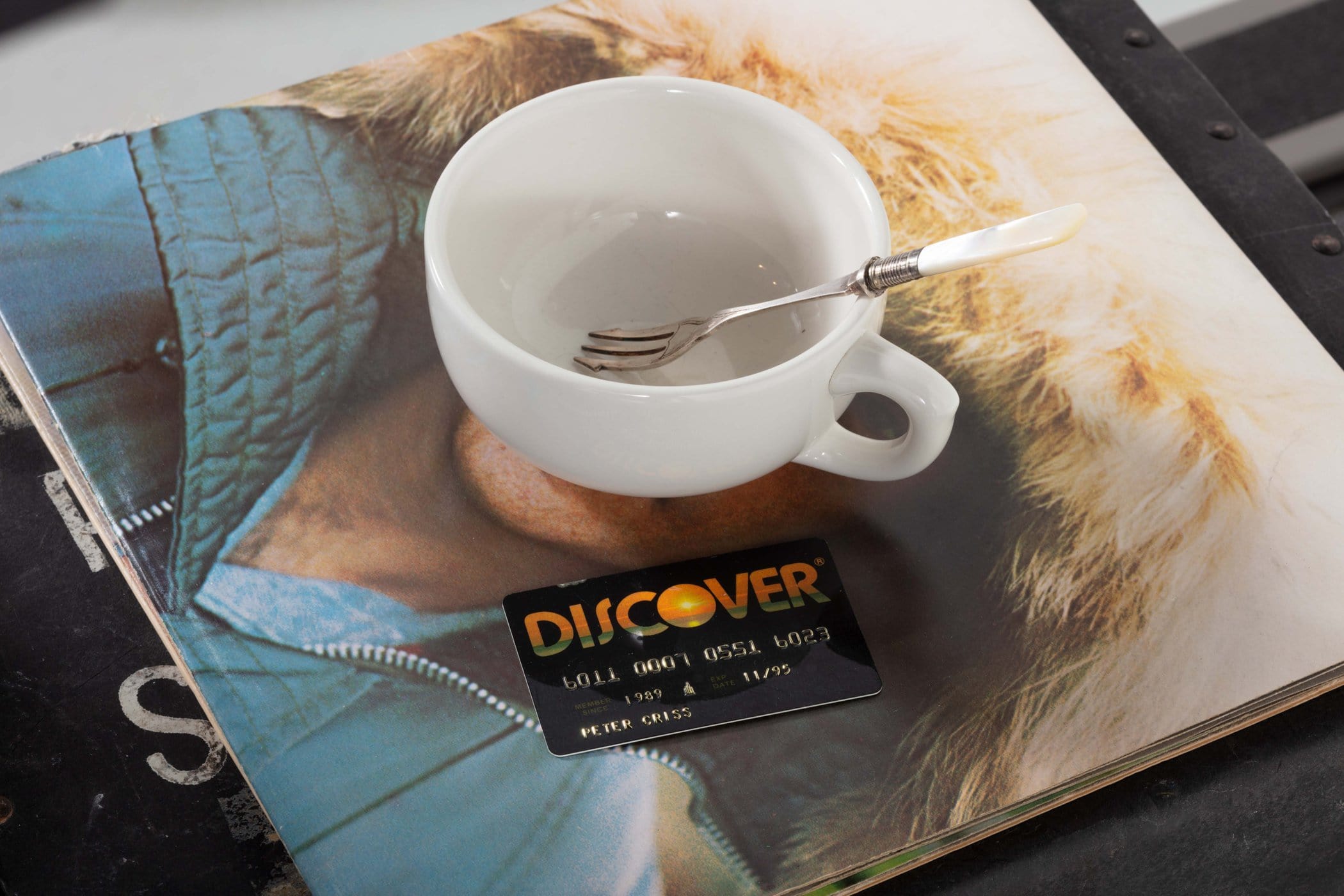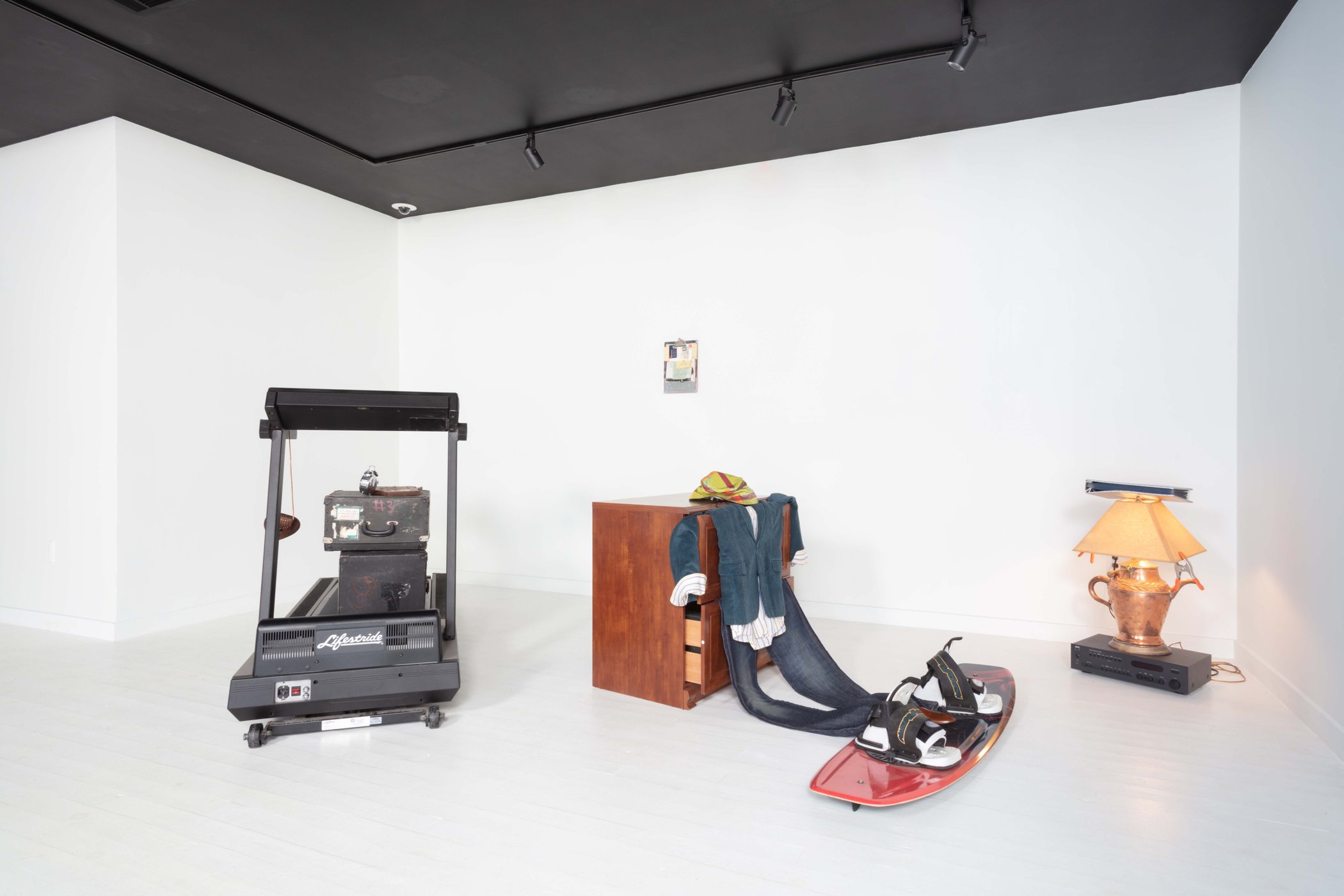 Bader's obsessions for found materials, unrelated diverse items, pop and digital media, and the making of an installation itself makes for compelling structures that defy precise classification into sculptures, paintings, or interdisciplinary art objects.
In this new Group Show, Bader assembled new sculptures from the CS series made from previously owned stuff from famous people, a 'stanza sculpture' combining 3D animation with faux Ikea instructions, NFTs and junk mails, and even a QR code for AR figurines.
Van Noten's nearly 800 square meters flagship is an immersive experience intended to organically connect the audience and shoppers to the more significant meaning of the designer's fashion situated between the boundaries of clothes, art, contemporary and historic cultures.
Ever the designer conscious of the requirements to sell the apparel, Van Noten has been the champion of independent designers putting forth a business model that cleverly mixes the commercial and the 'fashion' garments. All the garments paraded on his runway every season is the exact ones displayed in the showroom for retailers. Van Noten remains committed to this endeavor even after selling a majority stake in the company to the Spanish-based Puig Fashion Group in June 2018 after more than thirty years.
Still, Van Noten remains an apparel-first fashion brand, a rare entity today considering how much bigger the accessory and the beauty market has compared to the clothes.
Since the very beginning, the center juncture of the Van Noten apparel business is that smooth mix of inventive fabrics, inventive and adaptable shapes, and clothes with a particular cultural sensibility. This working baseline remains today post-acquisition, as seen in this Spring 2022 collection, emotional fashion, and commercially viable. Now there is a flagship shop with an art gallery to compliment the clothes and shoes.
Younger designers in starting up today should look at Van Noten's business acumen where there is no compromise of fashion for commerce or vice versa.
Hopefully, this spring collection will arrive at stores next February in a changing world, but undoubtedly one a bit different than before despite all the look of normalcy. One thing is sure, another art show at the LA flagship will greet the arrival of these colorful garments next springtime.
---