The Italian Leather Industry's Strides Towards a Circular Economy and the Top Trends for Spring/Summer 2024, as seen at Lineapelle.
By Dao Tran
It is not possible to talk about trends in Italian leather without talking about sustainability. It is the engine behind all the exciting change and innovation and trends. As Fulvia Bacchi put it: "The sustainability of our industry is more than a fact. It is the concrete and common denominator of all its productive, commercial and creative activities." She should know – she is the CEO of Lineapelle, a prestigious leather trade fair that takes place twice a year in Milan, Italy. As a showcase for new materials and technologies, it is one of the most influential events in the leather goods industry. In recent years, it has focused on sustainability and environmental issues, promoting responsible practices in an effort to create a more sustainable future. The market is shaped by consumer demand, and consumers demand a sense of responsibility. The disruption to the system that this causes has nevertheless been an incredible opportunity for change. Orietta Pelizzari, trend forecaster and luxury consultant extraordinaire, sees "a new generation of leather industry players who consider sustainability the key driver of innovation and embrace the opportunity to make better decisions," whose "responsible creativity and innovative solutions are shaping the future of the industry."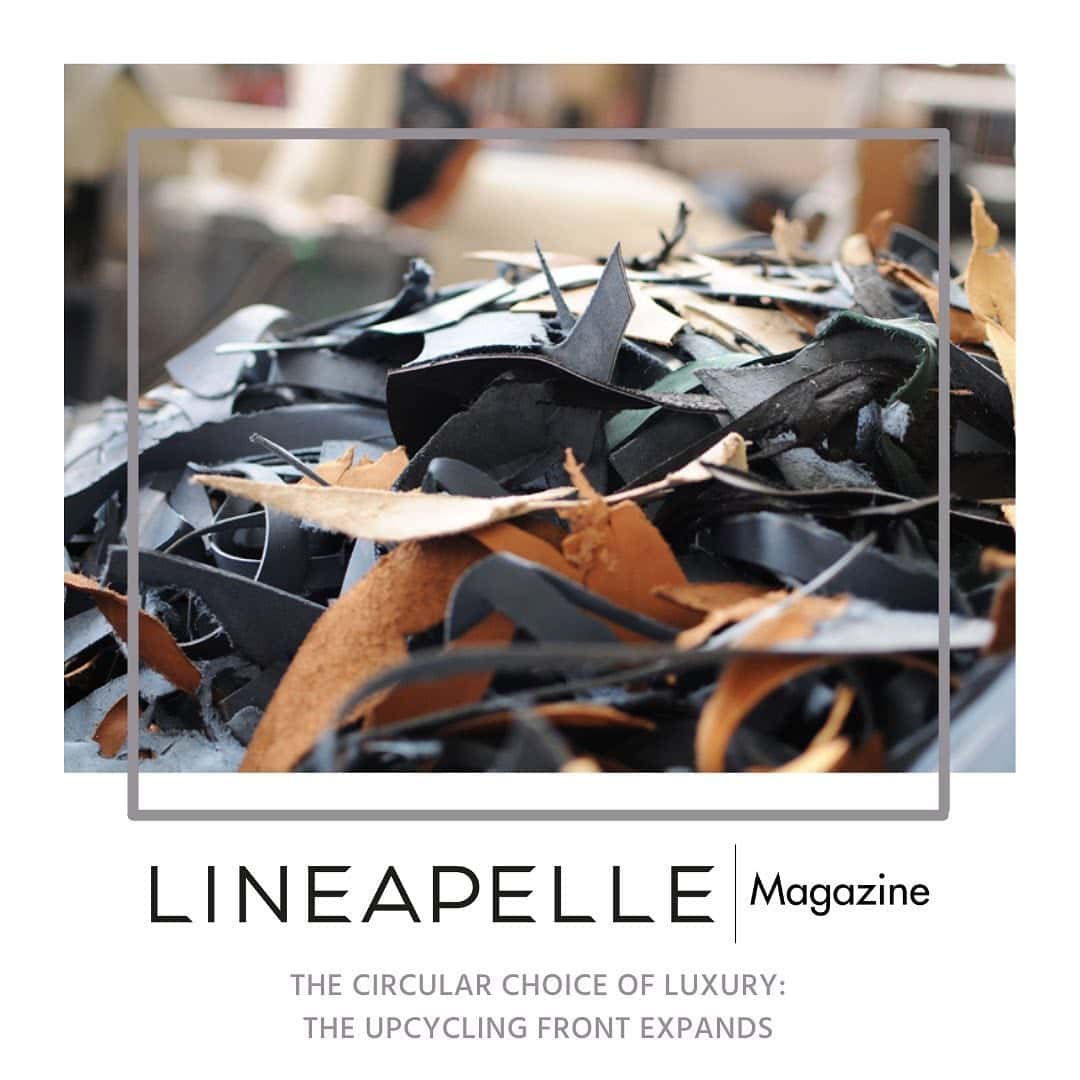 In the age of animal rights and environmental consciousness, leather is suffering from an image problem. Consumer emotions are very easily triggered by these effective campaigns, yet they draw a false association:
Animals are not killed to make leather.* Animals are killed for their meat. Leather is made out of a waste product of the meat industry – its hides.

*excepting exotic skins
The Italian leather industry actually operates in the principles of a circular economy: It upcycles an organic waste product from the food industry and transforms it into a high value raw material for the footwear, accessories, transportation, furniture, and apparel industries instead of letting it all go to landfill. According to the UNIC (Italian Tanners' Association) 2021 Sustainability Report, for almost all Italian leather production, except exotics, "the animals from which the hides and skins used as raw materials are derived were slaughtered solely for food purposes." This is verified by ICEC, the Institute of Quality Certification for the Leather Sector. In comparison, one cowhide which is treated as waste produces 22.3 kg/m2 of CO2, while processing it into leather only produces 4.23 kg/m2 of CO2.
So, for as long as people are still eating meat – and that rate is unfortunately increasing globally – it is more environmentally responsible to make those hides into leather and put them to good use than to let them go to waste.
In fact, during the first Covid lockdown in Italy in 2020, the Italian government apparently approached the tanneries and beseeched them to continue working while everything else was closed because there would otherwise be no way to deal with the animal byproducts that are normally repurposed by the leather industry. This illustrates the most impactful argument for leather production: It is an effective upcycling process which produces so much additional value for so many other industries along the circular economy. Not to mention its durability and biodegradability, which a lot of alternative products cannot necessarily claim, as they are either not strong enough or are coated with plastic. (As assessed by FILK, in the Freiburg Institute's study "Trend Alternatives for Leather.")
Another approach to sustainability is to buy less by buying better and buying longer. As everything in fashion goes in cycles, perhaps it is time again for not the newer the better, but the older, time to invest in quality and longevity because time is a luxury you can't fake.
Giacomo Zorzi, Director for the Veneto region at UNIC, explains the Italian tanning industry's push to constantly do better: "It's an environmental design theme, because we have to be sure that every solution is really sustainable in the long term and in sectors that are closely related to us: waste production, water purification, waste reuse. We are able to create value from any element that would otherwise have generated disvalue. Salt that from a pollutant becomes a resource for safety on the roads, sulfur dioxide that from a dangerous element becomes a valuable raw material to sell to other industries, leather waste that becomes paper to elegantly pack the bags or shoes, residues of production that instead of becoming waste come back to life as a precious and safe material for food or pharmaceuticals, waste that is used for construction, fat components that becomes energy, solvents that are recovered instead of dispersed, water that is saved by learning to produce using less and less."
Concrete examples involve companies like Sicit, which recuperates the byproducts from leather tanneries and transforms them into biostimulants for agriculture, retardants for the plaster industry, and animal fats for biofuel. Sustainable leather tanneries such as Dani use 100% green energy and can boast 98% upcycling, with their byproducts going to create fertilizers, gelatin for food and drinks, industrial oils, and collagen for cosmetics and drugs. Elmo Sweden AB, part of Rino Mastrotto Group, has an innovative biological wastewater treatment plant that achieves water purification parameters of almost 100%, which undergoes a further filtration process to produce clean drinking water to parts of Sweden.
These are but a few examples, but the fact is that whole technologies and industries have synergistically developed to address the environmental and ethical concerns involved, and the Italian leather industry is innovating and sharing learning to optimize their processes and meet the highest standards. Transparency about supply chain, animal welfare, environmental protection, water management, social commitment, commitment to chemical safety, positioning to ESG (ecological, social, and governance) practices and SDGs (Sustainable Development Goals), can be certified by independent agencies and testing institutions. As Zorzi emphasizes, the Italian leather industry is committed "to respect the increasingly stringent restrictions coming from the world of chemistry and the urgent requests from customers imposing very strict requirements; and to maintain international leadership not only in terms of market, but in terms of credibility towards the consumer." The leadership he refers to is the fact that, according to Bacchi, the "Italian tanning industry represents 65% of European leather production and 23% of the entire world, with a recognized record of excellence based on quality, technological innovation, style, research and sustainability."
So, now that we can have a better conscience about leather made in Italy, let's talk trends that emerged at the 101st edition of Lineapelle. The Spring/Summer 2024 fair titled Other People's Eyes – Stories of Transformation hosted 1,161 exhibitors from 42 countries, including 544 tanneries, 403 accessories/components, 164 fabrics and synthetics, and 50 companies from other sectors. As the title points out, the drivers this year are stories of transformation: cultural, environmental and geopolitical shifts leading to mutations, imaginary worlds, merging between the real and virtual, past and future, in a redesign for the modern world. This creates a need for vital and positive energy, achieved through comforting touch and feel, a new materiality, technological advances, luminosity for day and night, and creative synthesis of diverse impulses and inputs in novel combinations and solutions.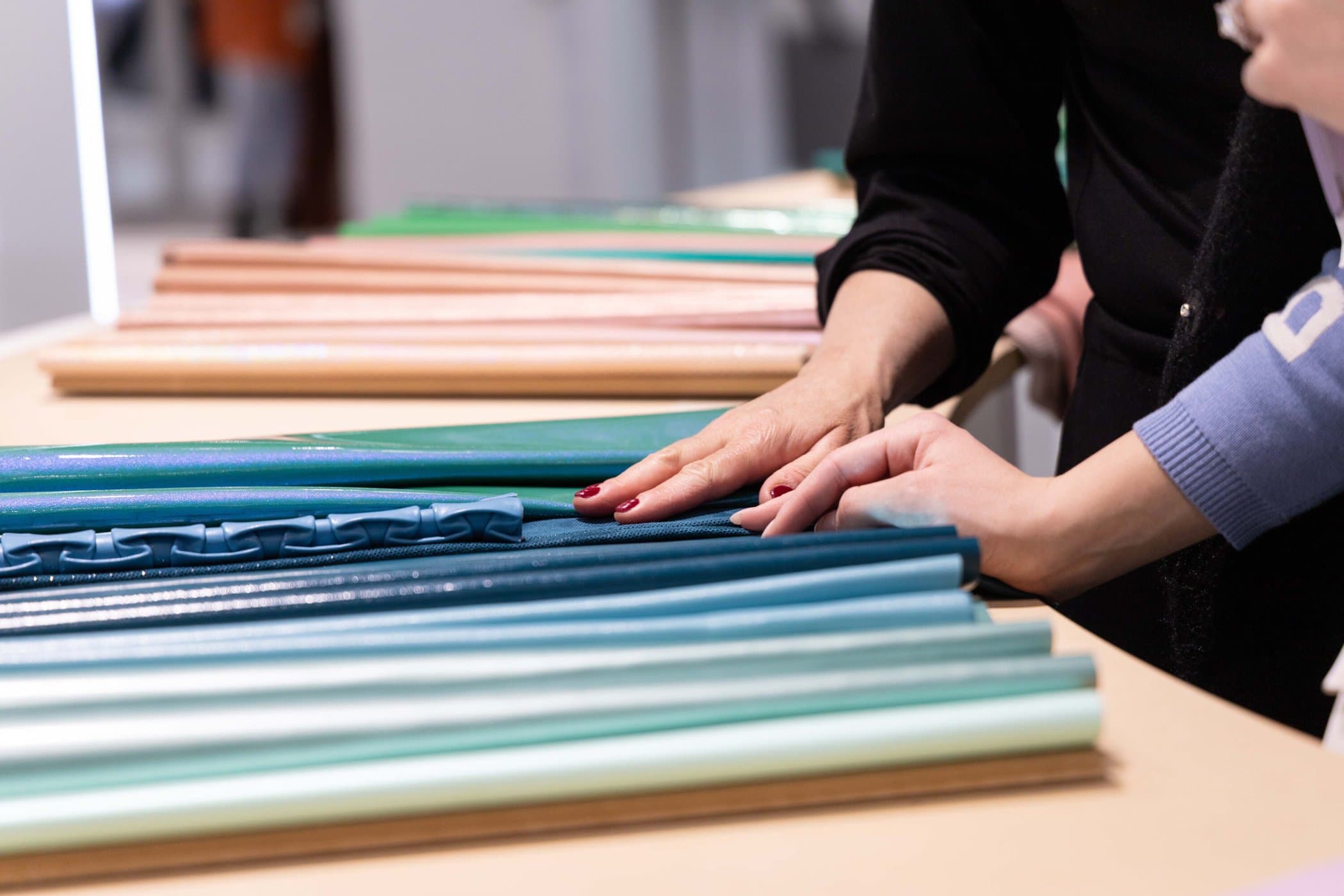 Index
Sustainability
As explained above, climate change and environmental consciousness are driving systemic industry changes and innovations towards sustainability, traceability and durability. In a push towards zero waste practices, recovery and reuse are popularizing the vintage chic aesthetic. This look can be achieved through washes, scratches, craquelé, crumpling, wrinkling, brush off, corrosion and fading. Cloudy effects, dye-effects and re-dyeing can soften colors. R&D are working on innovating colors and dyes, with bio-design offering new solutions, for example, with the use of bio-bacteria, or developing natural tanning and dyeing processes which use pigments from waste products such as coffee, tea, wine, molasses, black rice, or wood byproducts. Others are looking to conserve water and reduce CO2 by using regenerated CO2 as a solvent to transport the dyes. And, of course, there is the natural look, which is undyed altogether.
Light & Volume
In terms of feel, the trend is for pleasant sensations such as softness and lightness, even with more volume and thickness. For high end apparel, light, smooth leathers are luxurious and sensational to the touch, with fluid and flowing movement. Suede, suede effect softness, chamois, nubuck and a peachy handle feel like a caress in these times. Surfaces are made more precious through subtle grains that amplify glossiness or substantial ones that add volume. Soft puffiness provides a sense of lighthearted protection, achieved through quilted and volumizing effects such as matelassé, while inflatable details add an element of playfulness. [Think Moschino's inflatable collection or any number of handbags from Gucci, Miu Miu, Saint Laurent, Michael Kors.]
The season is very textured and tactile, with dimensionality through weaves, and in surprising new two-tone or bi-material combinations, including with reclaimed, reworked or re-dyed leather in the interest of recycling. In line with fashion's continued fixation on everything see-through, we see leather in the form of lace, macramé, perforated and laser cut for transparency. It is also elevated through embroidery, jacquard, with fragmented decorations and creative overlaying producing novel patterns in a modern reboot of traditional techniques.
Technological Innovations
Modern technology brings with it the exciting development of ultra-tech and evolutionary materials. For the ever-popular bodycon looks, high performance stretch leather and ultra-thin stretch patent leather fit like a second skin. Leather is a different animal now – elasticity is a given and it can be washable, breathable or antibacterial, as well as bonded with textiles or technical fabrics to give it other properties or increase its resistance. High definition plotters enable increasingly detailed prints, 3D printing gives shape to new forms, while laser engravings create interesting two-tone effects. There are new technological possibilities with natural flourescent dyes and UV-sensitive colors, which Anrealage spectacularly demonstrated in their last show during Paris Fashion Week. Shimmering transparencies like virtual weaves or super-glossy nylon weaves serve metaverse effects.
Shine Like a Star
Luminosity is key. Shimmer, metallics and shine are fully part of our codes, partly influenced by digital aesthetics, but probably more so by the fact that everybody wants to be a star. There is subtler iridescence for the day and bolder, splashier shine for the night. Small glitter with a micro-dot effect achieves a natural look while cross-spray dyeing produces a shimmer which makes everything pop. Metallic reflections are created through pearlescent finishes under glaze, and continue to add shine to textures and surfaces, with platinum and gold to warm up the classics as well as copper tones. Laminates and two-tone, pull-up effects on folds and crumpling can also animate reflective surfaces. Pearling, gloss, and glitter inclusions in resins are other ways to add glam. Micro-sequins on fluid bases, densely laid micro-stud, and micro-rhinestone pavé give nighttime and party.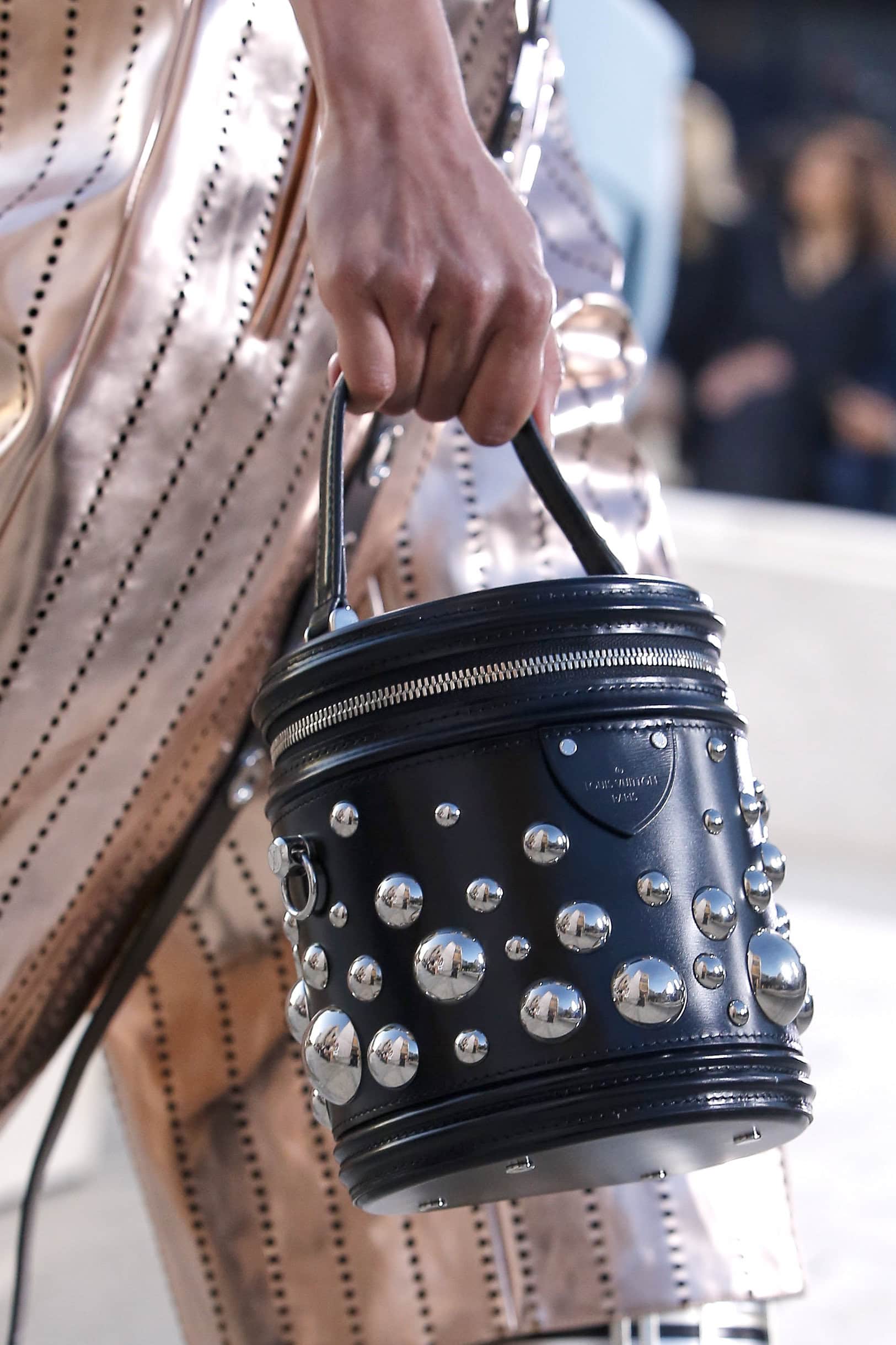 Modern Mashup
Co-existence/Inter-mixing. Our values of openness and diversity in these global times manifest in interesting new combinations in a mixing of worlds, old and new, real and fake, virtual and natural. Cultural convergences and migrant crossovers lead to interethnic patterns and novel chromatic interpretations. Tradition and tech converge in digital renditions of super-rich elaborations and patterns in micro detail or overblown proportions. Artistic freedom of expression is celebrated with unconventional reinterpretation of designs, pictorial brushstrokes, surreal and subversive embroidery with oversized stitches, joyful floral or abstract/geometric patterns made of bright and emotional colors. Natural incursions in futuristic forms include micro wooden or stone laminates, contemporary trompe l'oeil, hairy textures, cork, finishes with fringe. The constant quest to find unique ways to express monograms sees them embossed, in bas-relief, overprinted or perforated, woven in leather braids, in checks or imperceptible lines, or camouflaged tone-on-tone in jacquard patterns.
Speaking of embossed, reptiles rule, whether real or fake, genuine or embossed, especially crocodile. This season sees the return of python, but reinvented, and continued popularity of lizard and karung (water snake). They can be either soft, super glossy, stretch, with three-dimensional shaded effects created by the colors, or bright and luminous through metallic finishes and pearling.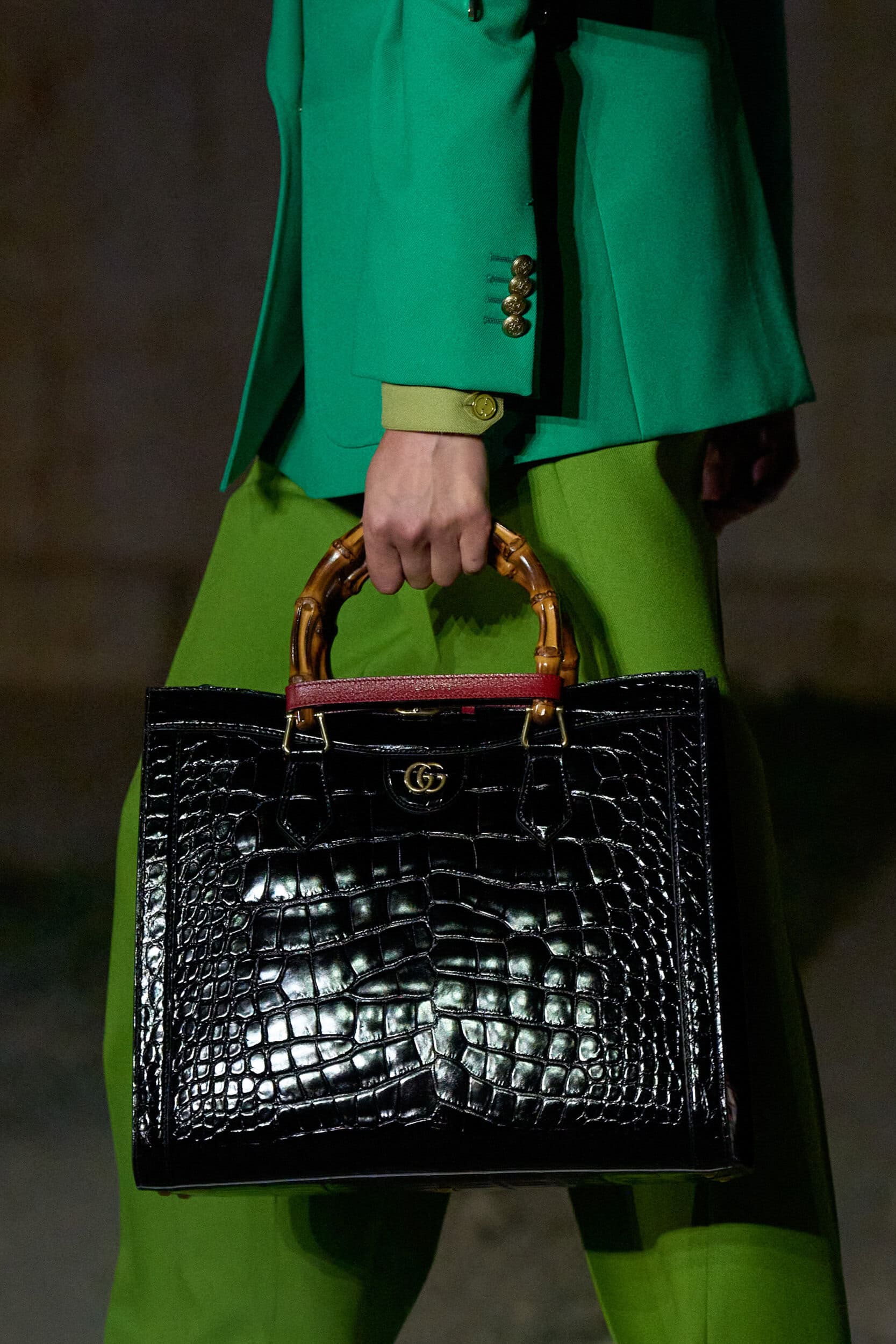 ---