Review of Dsquared2 Beachwear Summer 2023 Ad Campaign by Photographer and Director Bartek Szmigulski with models Corrado Martini, Giorgio Ramondetta, Lili Sumner, and Tyler Forbes
Summer is about to get a lot hotter: Dsquared2 has released its 2023 beachwear campaign. The campaign features photography and film direction by Bartek Szmigulski.
Exuding beachy bisexual energy, the trio of campaign films leaves just enough to the imagination as it follows its hunks and hottie on their surfside escapades, rapidly stitching together tantalizing shots of pecs, bulges, and butts to a hip-moving beat.
The accompanying photographs offer a more straightforward yet still energetic look at the beach-ready styles, capturing the pieces with Dsquared2's signature "ICON" branding in black and white and deploying vibrant color for the colorfully patterned looks. There's also a cameo from the founding icons themselves, twin creative directors Dean and Dan Caten.
Bold and unabashedly sexy, the imagery is instantly recognizable as having that iconic Dsquared2 flavor, inviting us into the brand's world of liberation and adventure.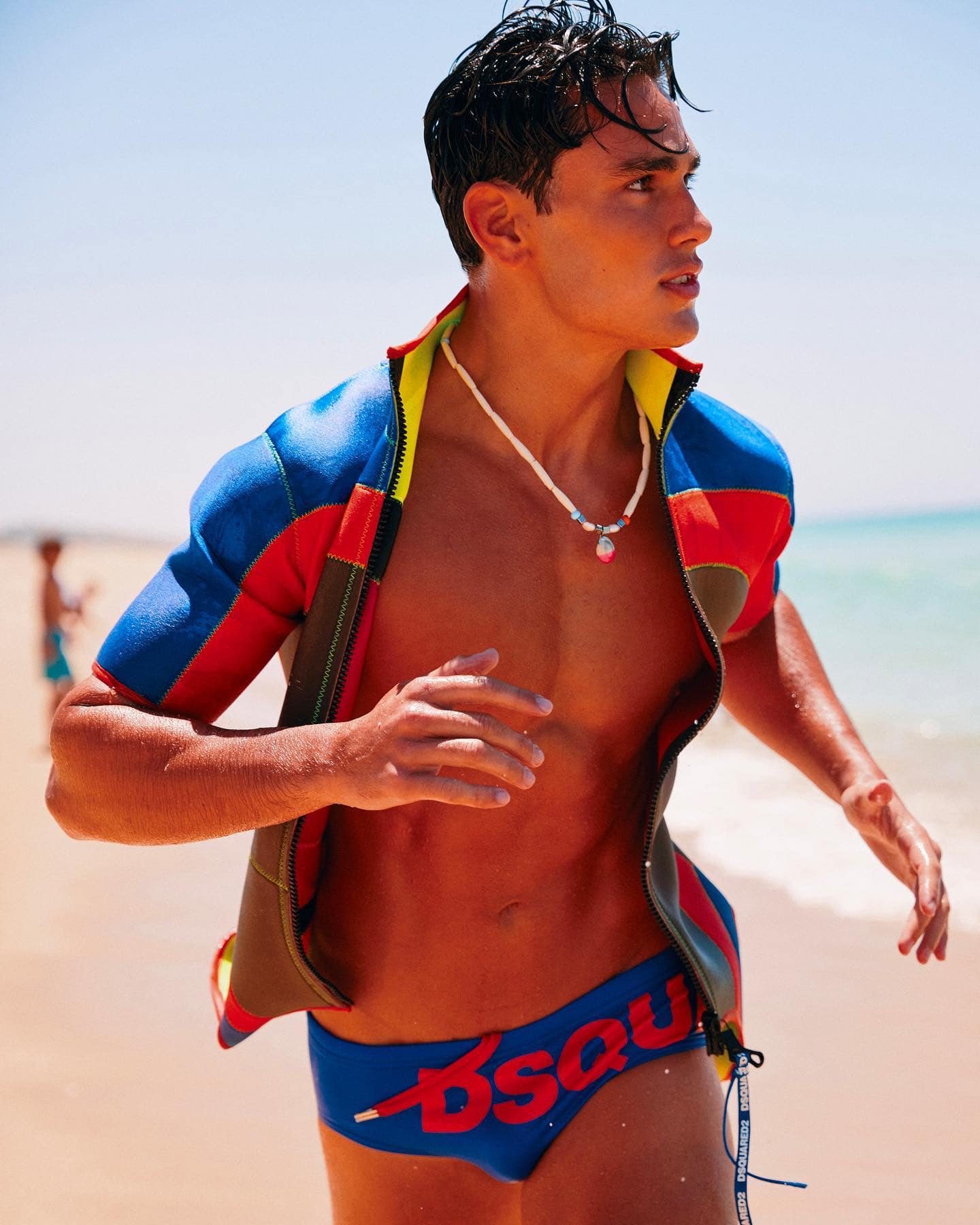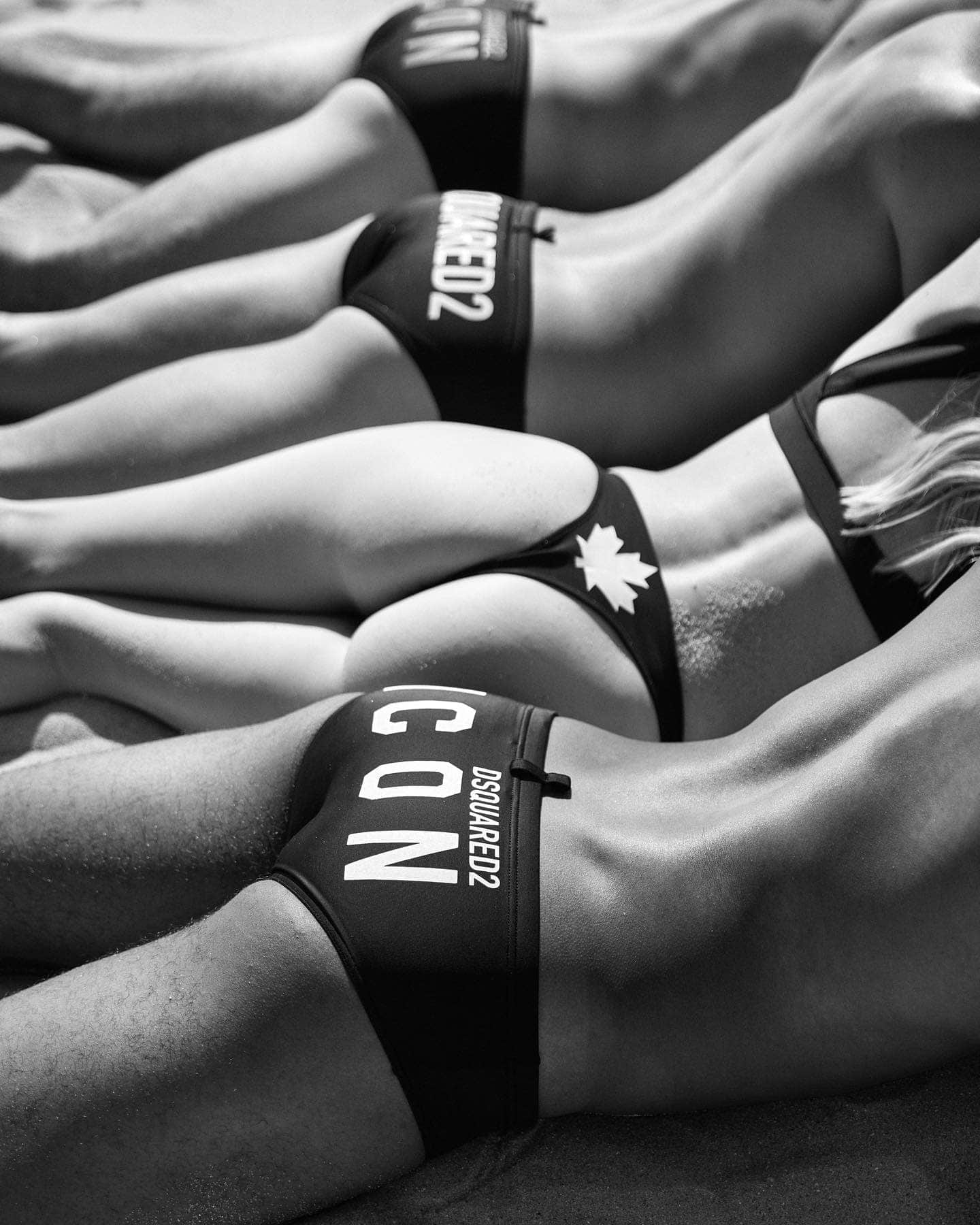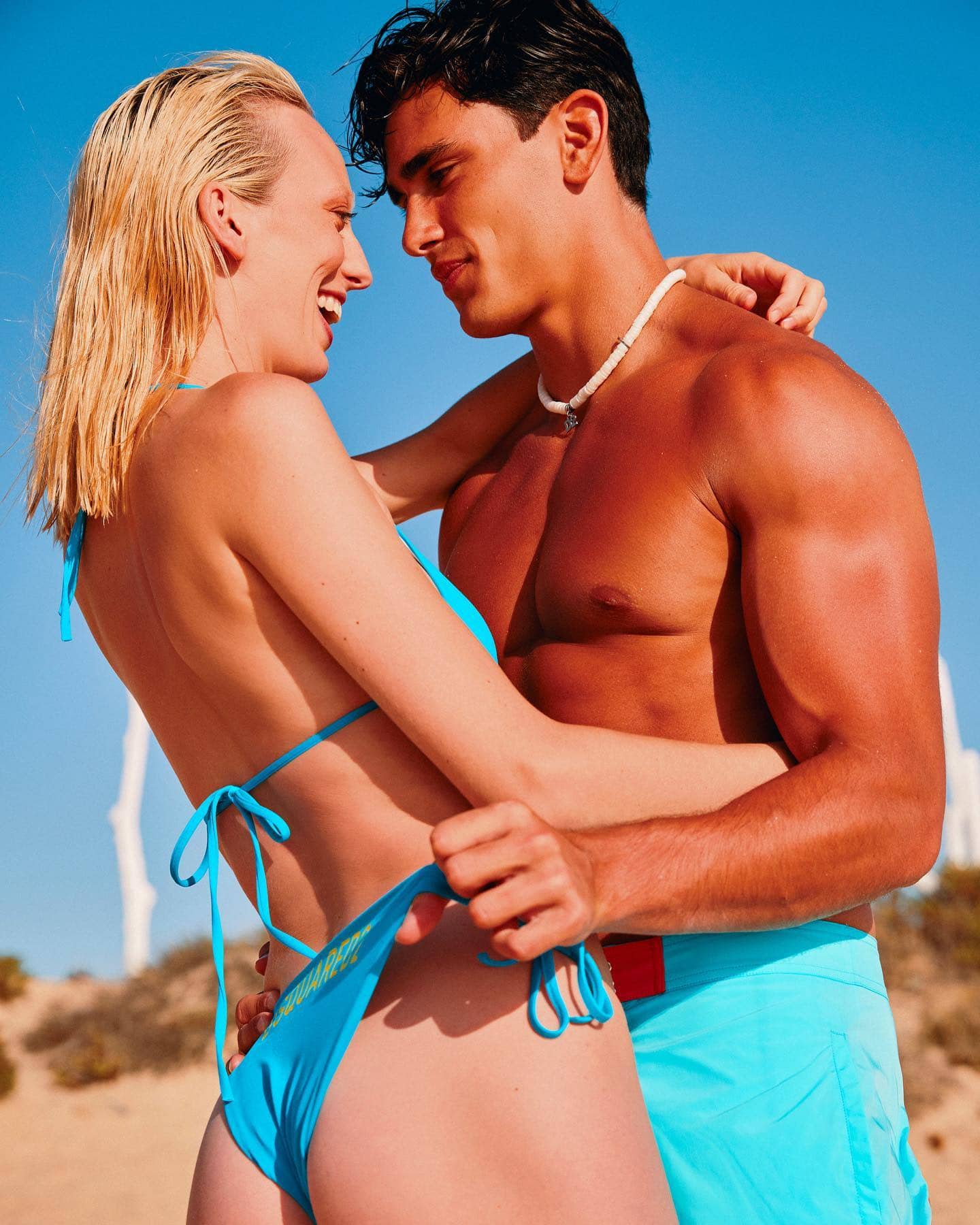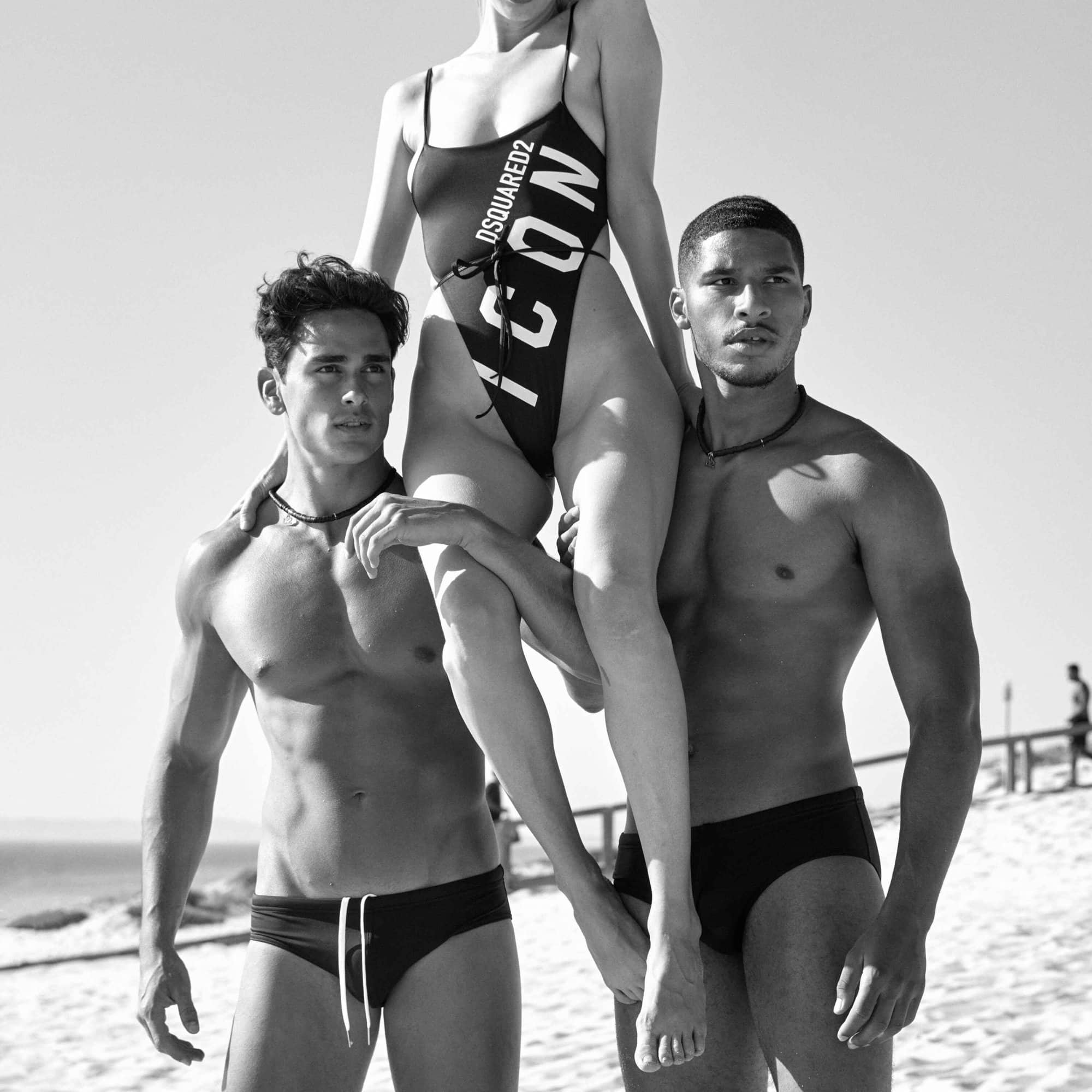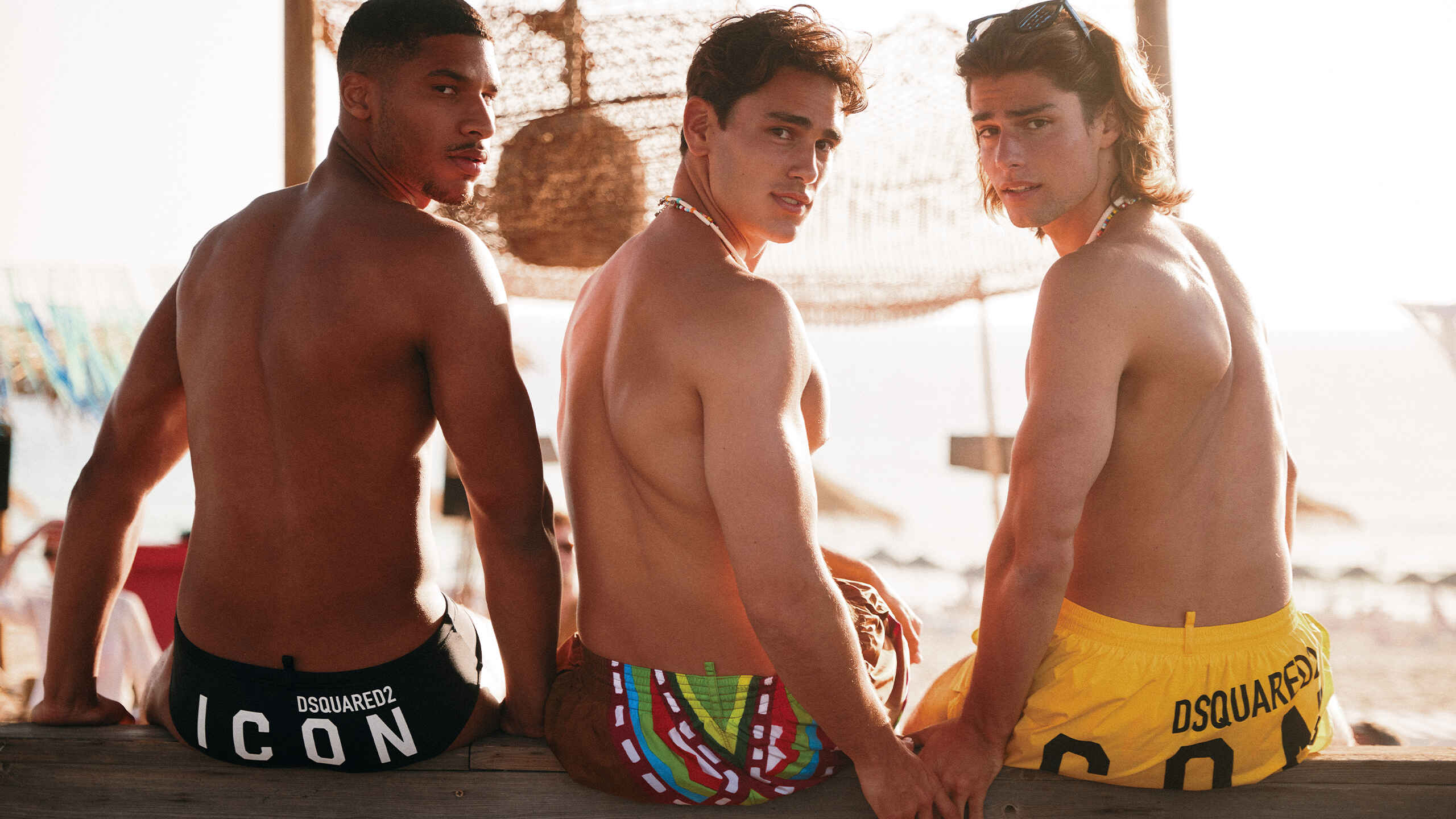 Dsquared2 Creative Directors | Dean and Dan Caten
Photographer | Bartek Szmigulski
Director | Bartek Szmigulski
Models | Corrado Martini, Giorgio Ramondetta, Lili Sumner, and Tyler Forbes

---