An Exclusive Sneak Peek at the Spring 2023 Men's Collection with Creative Directors Dean & Dan Caten
By Mark Wittmer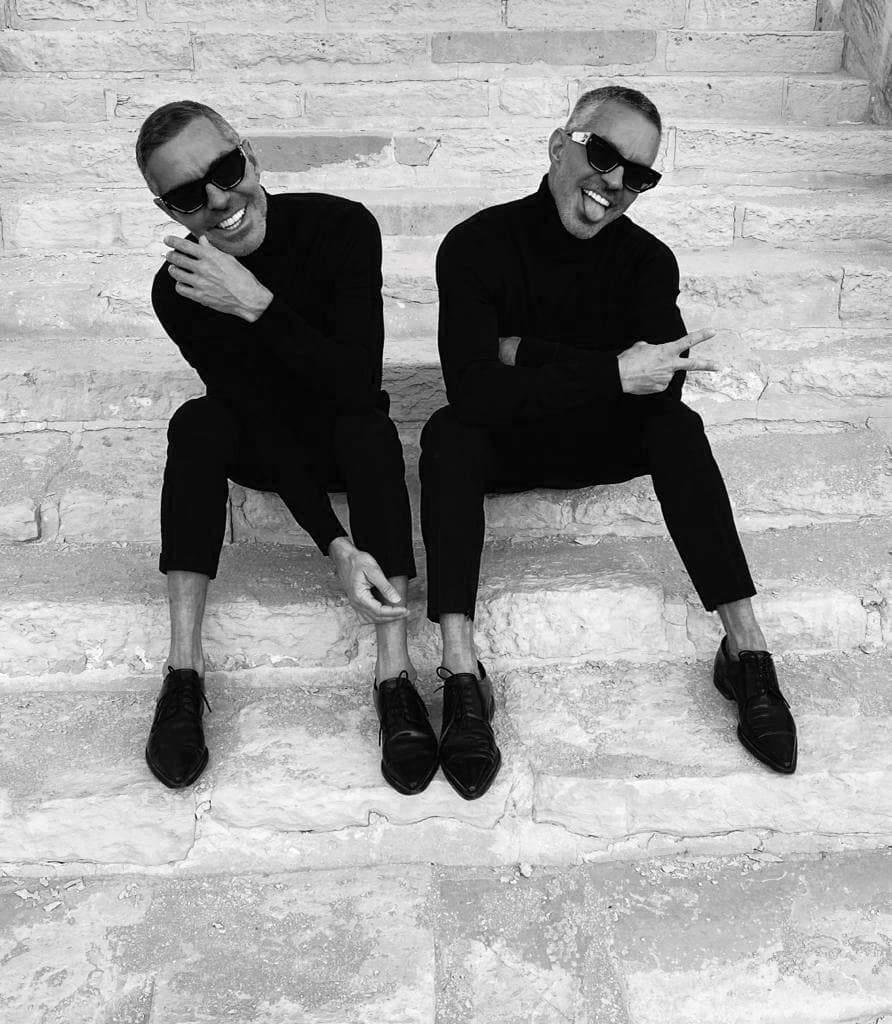 While Dsquared2 may be back in the regular swing of things in Milan following the industry's tectonic pandemic-induced shakeup, co-founders and creative directors Dan and Dean Caten have come out on the other side stronger and wiser, with their work incorporating values that became all the more clear during that strange time of collective pause: an expanded consciousness for the interconnected precarity of our world, and an increased reverence for the restorative and inspirational power of the outdoors. This latter theme in particular has characterized their last two collections, Fall 2022's boho mountain climber and Resort 2023's goth surfer.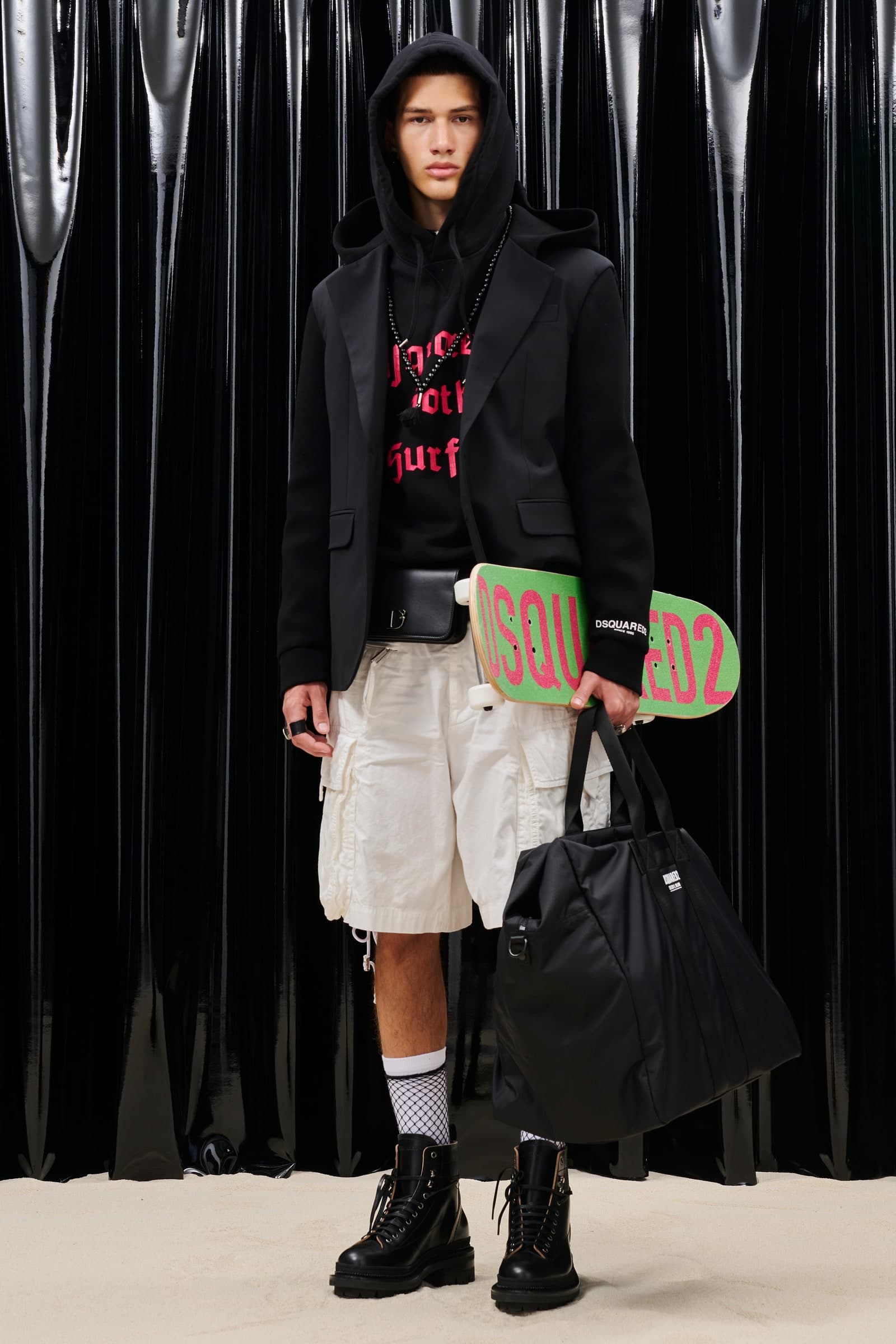 But their newest collection, Spring 2023 Men's, marks the most salient and freshest embodiment of these values yet, even as it rephrases some of the designers' most beloved bits of brand vocabulary. The Impression's Mark Wittmer caught Dean and Dan in the studio for an exclusive preview of the collection, which kicks off Milan Men's this Friday.
For Spring/Summer 2023, the designers expounded on previous themes of liberated, hippie bohemianism, but shifted their gaze to a different set of geographical locations and cultural scenes – Jamaica and southern California – and their cultural, musical, and athletic communities, particularly in connection to reggae and surfing. Teaming with a few unexpected yet very exciting collaborative partners that we'll let the runway show reveal, they've been working to bring the 70's twang of these cultural scenes to life for a new generation. We've seen them reference Madonna, hip hop, 80s hair metal, techno, but the reggae direction is a new one for Dsquared2. It also offers a space to explore aesthetic and cultural references and values that extend far beyond music.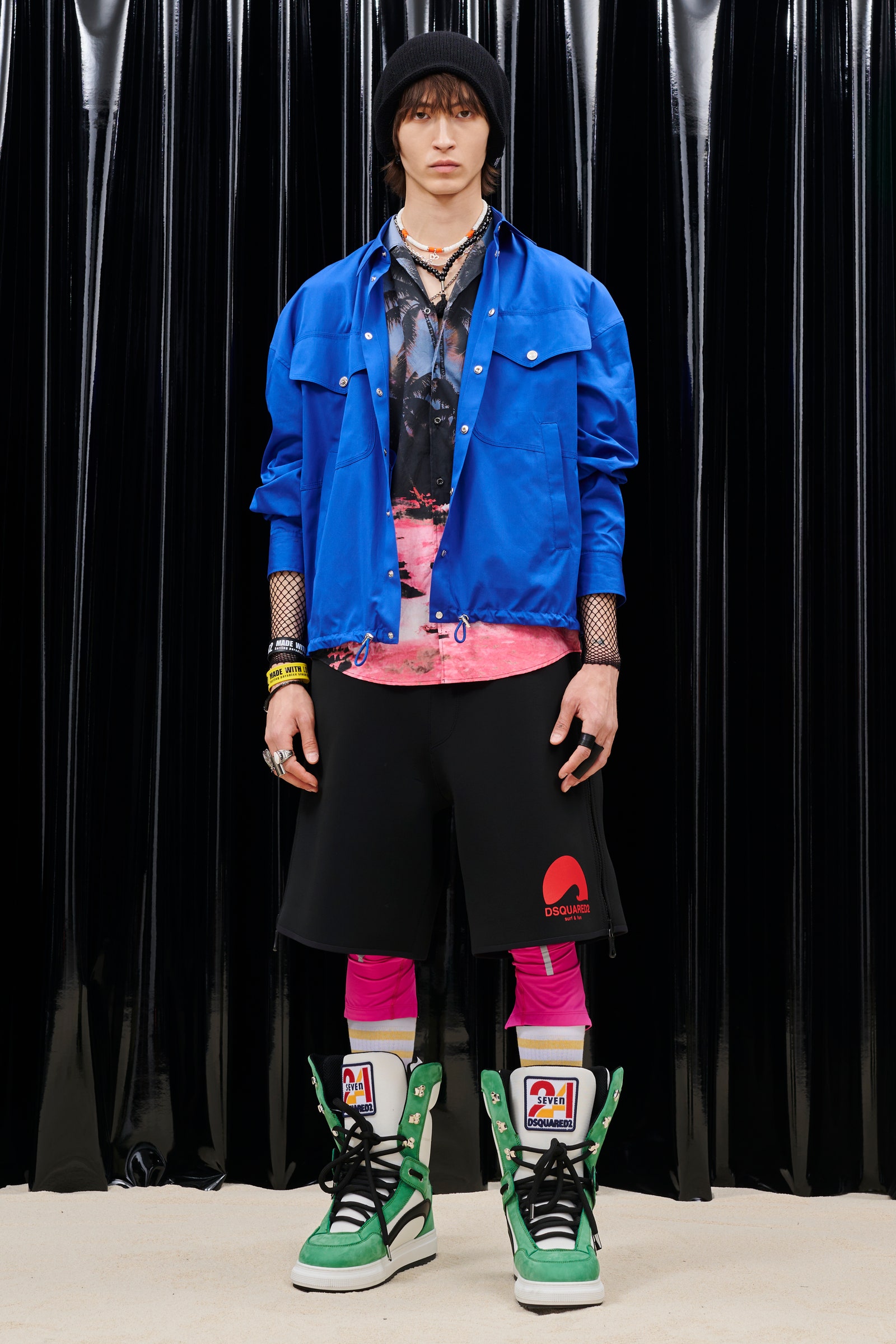 Listening to the Caten's talk about their collections, it's clear they design with a character in mind: they talk about "his" style, "his" attitude, the things "he" is interested in – a sort of archetypal protagonist, almost a hero (or anti-hero) of fashion. But the energy of this season's Dsquared2 man comes from his free-thinking and free-loving rejection of fashion hegemony; he is a style anarchist.
He's kind of fucked up – he doesn't care. It's a way of thinking. You can always put it together normal and cute or whatever, but it's kind of more meaningful that he looks cool even though he doesn't care."

– Dan Caten
But this apparent lack of consideration doesn't mean the collection is without style. On the contrary, it's another embodiment of the Catens' mastery of the mixture, combining textures, colors, graphical symbolism, styles from across decades into a heady hit of controlled chaos.
Silhouettes are eclectic, marrying a loose-fitting sense of freedom of movement and of expression with Dsquared2's playfully punk reimagining of staid luxury codes. Materials blend sportswear technicality with a grounded sense of earthiness. The new-age, global-unity-minded bohemian spiritualism of hippie surfers is present in an eclectic and detailed design vocabulary, synthesizing vibrantly disparate influences for a retro-minded yet contemporary personality.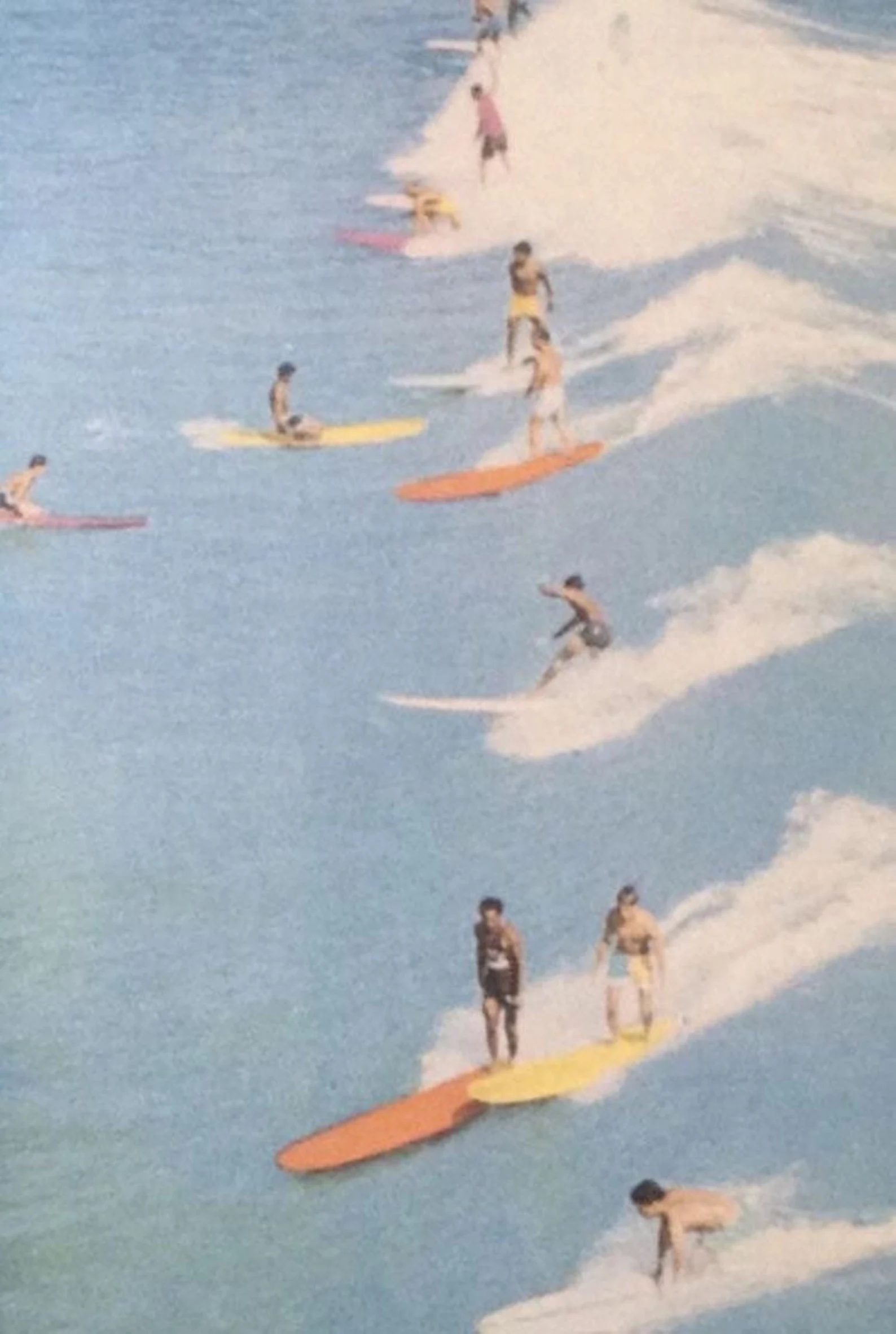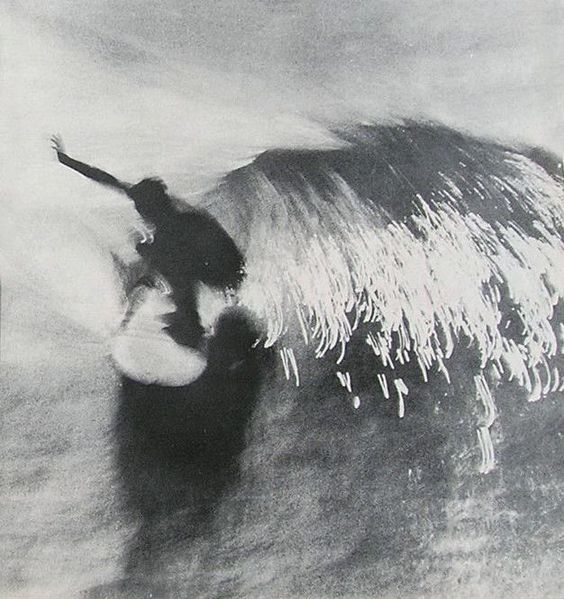 Though the looks may appear coolly careless and haphazard, it's clear that much thought and love have gone into creating the collection. Like the musical, athletic, and cultural communities to which it pays homage, the collection is a diverse and decentralized collage of personal expression and collective recognition. And rooted as it may be in a pacifist past, it sends an active message that today is more important than ever.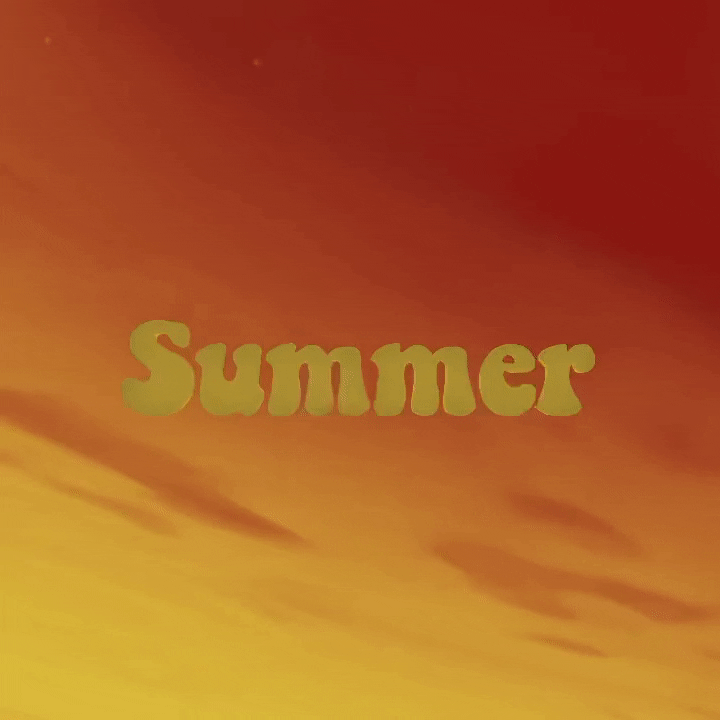 In a world that is rife with division, oppression, violence, imperialism, and exclusion, to embrace love, peace, equality, and acceptance is the most powerful act of rebellion. As Dsquared2 looks forward to a summer of love, we look forward to seeing the reveal of the full collection.
Featured Portrait by Giampaolo Sgura
---