Fall 2023 Sees the House Reassert Its Place at the Forefront of Youth Zeitgeist While Reminding Us It's Always Been Great
By Mark Wittmer
Cargo pants over ballet flats? Skirts over pants on men? Punk princesses? These may be some of the latest unexpected fashion combinations to have taken over TikTok since Zoomers found out how fun it is to add "-core" to the end of everything, but this irreverently layered spirit of mashed-up personal style isn't really anything new: Dsquared2 has been mastering the practice for two and a half decades.
After catching up with twin creative directors Dean and Dan Caten to get an exclusive sneak preview at the Fall 2023 Men's collection while they put the finishing touches on casting and runway looks, we can see that Dsquared2 is happy to celebrate the moments they own that shaped this zeitgeist while not showing any signs of slowing down.
It's not that Dsquared2 and what it has to say have changed; instead, it's the world that has become more Dsquared2. Fueled by TikTok and a youthful longing for newness, nostalgia, and community, microtrends bubble up and burst before traditional fashion media can even recognize what's happening, making the internet a melting pot of styles where no combination is off limits and everyone is free to be the person, or people, they want to be. Yes, we're still seeing a lot of Y2K, but there's much more going on as well, and it's a mashup not just of different aesthetics, but of old and new, masculine and feminine, hard and soft.
With this spirit of youthful freedom continuing to grow and to characterize the online fashion discourse, it makes sense that now is the right time for Dsquared2 to celebrate its influential role in teaching us how to explode the boundaries of design and dressing over the last 25 years.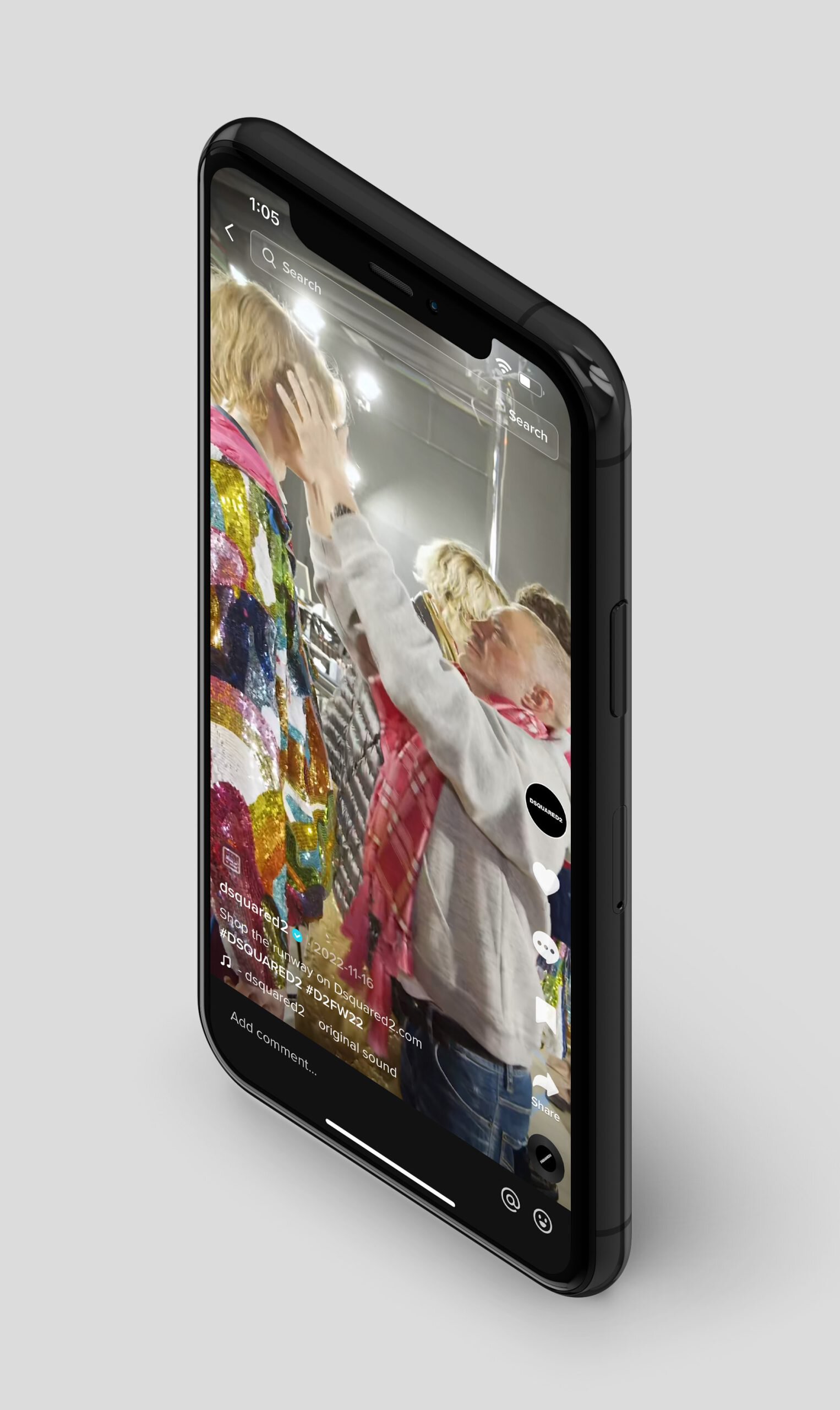 The new collection sees Dean and Dan revisit and reconfigure some of the most signature design moments throughout their career, presenting them through a subversive exploration of archetypical teenage personas. Familiar yet perhaps typically one-dimensional character archetypes are fleshed out and reimagined, given new meaning a more true-to-life multiplicity through the nuanced layering of eclectic styles and cultural references. While you'll have to wait and watch for details, the runway show's set design and casting also brilliantly encapsulate this idea of a teenage dream.
Dsquared2 wisely recognizes that its storied celebration of liberation, youthfulness, and individuality is more relevant today that ever, and is set to capture this recognition with an exciting show that has a surprise or two up its sleeve. We're looking forward to it.
---