Review of Dundas X Revolve Pre-Fall 2022 Ad Campaign by Photographer Sebastian Faena with model Luna Bijl
Dundas and Revolve collaborate on their fourth collection for the Pre-Fall 2022 season. The latest campaign features model Luna Bijl, who is seen in studio portraits photographed by Sebastian Faena. George Cortina styled the shoot, with makeup by Petros Petrohilos.
Luna Bijil's voluminuos 90's blowout, styled by Shiori Takahashi, is a necessary accesory of the campaign. In contrast to the pink acetate chain detailing, cutout dresses, and animal print bodysuit, her hair and the high contrast lighting on her cheekbones limbs and creates a classical effect by recalling the 90's supermodel. There is even a touch of an older influence, with jean dresses, jackets, and a western style orange mini dress, referencing the 70's with its "hippie" culture influence. The flair for the dramatic and romantic is clear through Luna's poses and flashy jewelry.
While updated in modern cuts and silhouettes to align with the trends that Revolve is famous for providing, it is these details that keep the campaign from appearing kitsch or overplayed. The campaign manages to convey the collaborations ethos in a way that is surprisingly effective for its simple concept and lack of props or major editing.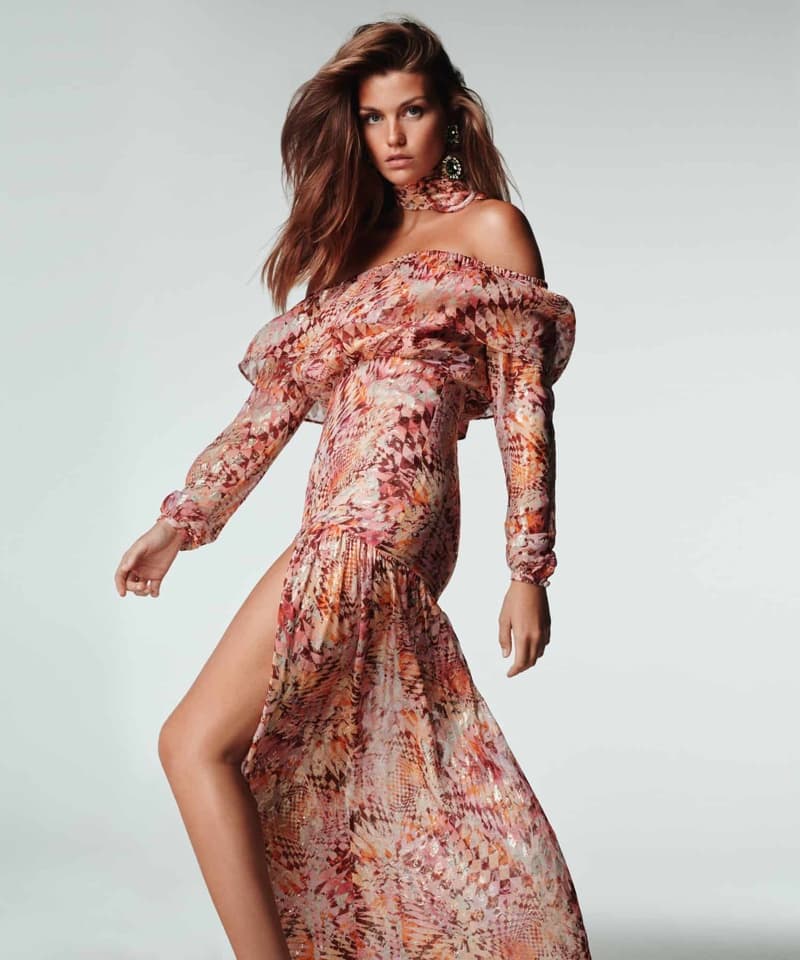 Photographer | Sebastian Faena
Model | Luna Bijl
Stylist | George Cortina
Hair | Shiori Takahashi
Makeup | Petros Petrohilos
---