Lessons in Transparency and Innovation From Fashion's Most Conscious Creators
By Mark Wittmer
For as much as sustainability has been talked about in the fashion conversation of the last ten years – and especially today – there is a visible disconnect between the impactful action that consumers desire and that brands claim to be working toward, and what is actually going on. While conscious consumers are equipped to see through superficial and misleading claims to sustainability, any meaningful action towards real sustainability is almost guaranteed to take a bite out of a company's bottom line. This disconnect presents a challenge and an opportunity for brands to rethink sustainability in terms of transparency and visibility, swapping grandiose but vague gestures for small but concrete steps.
Key Takeaways
Clear as Plastic: Consumers see through green-washing as an exaggerated effort to distract from the continued use of harmful production practices they know are still shaping the majority of the industry.
Fresh Start: The brands that get sustainability right tend to be those that came into existence after sustainability entered the mainstream fashion conversation, and have more sustainable practices built into their product – but they still have work to do.
Show, Don't Tell: Be honest and transparent about your present practices and goals to improve them in the future, and take visible, verifiable steps to achieve them.
Be Vocal: Recognize that the parts won't change until the whole changes, and call on policy makers to enforce environmental regulations and shift toward sustainable energy.
While the decentralized and difficult to quantify nature mean assessments vary, most estimates put the fashion industry right up there with oil and natural gas in terms of CO2 emissions. Meanwhile, the ever increasing emphasis on growth and newness means that many previous seasons' styles accumulate in landfills, and plastic packaging pollutes waterways, oceans, and land.
Following increased scrutiny initiated by reports like that from the International Consumer Protection and Enforcement Network, a global network of consumer protection authorities from over 65 countries that works to coordinate cross-border enforcement of greenwashing guidance, the phrase "greenwashing" entered the mainstream fashion dialogue around early 2021. Since then, a wave of conversation and criticism has centered around the dubious practice, and consumers are more equipped than ever to call out misleading claims to sustainability when they see one – even if there are more of them than ever.
Responding to this doesn't mean working harder to mystify and convince consumers, but the opposite: regaining a basis of trust through transparency, and working from here to visibly transform production practices.
The brands that get honest sustainability right and earn the confidence of consumers are most often those that came into being after the emphasis on sustainability entered the mainstream fashion conversation. These are houses that have a commitment to sustainability built into their design processes and, in the best cases, their sourcing and supply lines.
Incorporating upcycling techniques is a highly visible way to create less unsustainable products, and it directly addresses two environmental problems that are part of the normal system of production: first, it reduces the impact on natural resources that arise from creating a material from scratch, and second, it removes fabric waste that would have ended up in a landfill, an ocean, or elsewhere. Brands like Marine Serre and Bode have led the charge on translating repurposed fabric materials into an intentional design aesthetic. With its Recicla line, Maison Margiela has proven that upcycling can and ought to exist at the highest levels of couture creativity – even if, particularly with that example, it's not widely accessible or on a large enough scale to make a difference that is more than symbolic.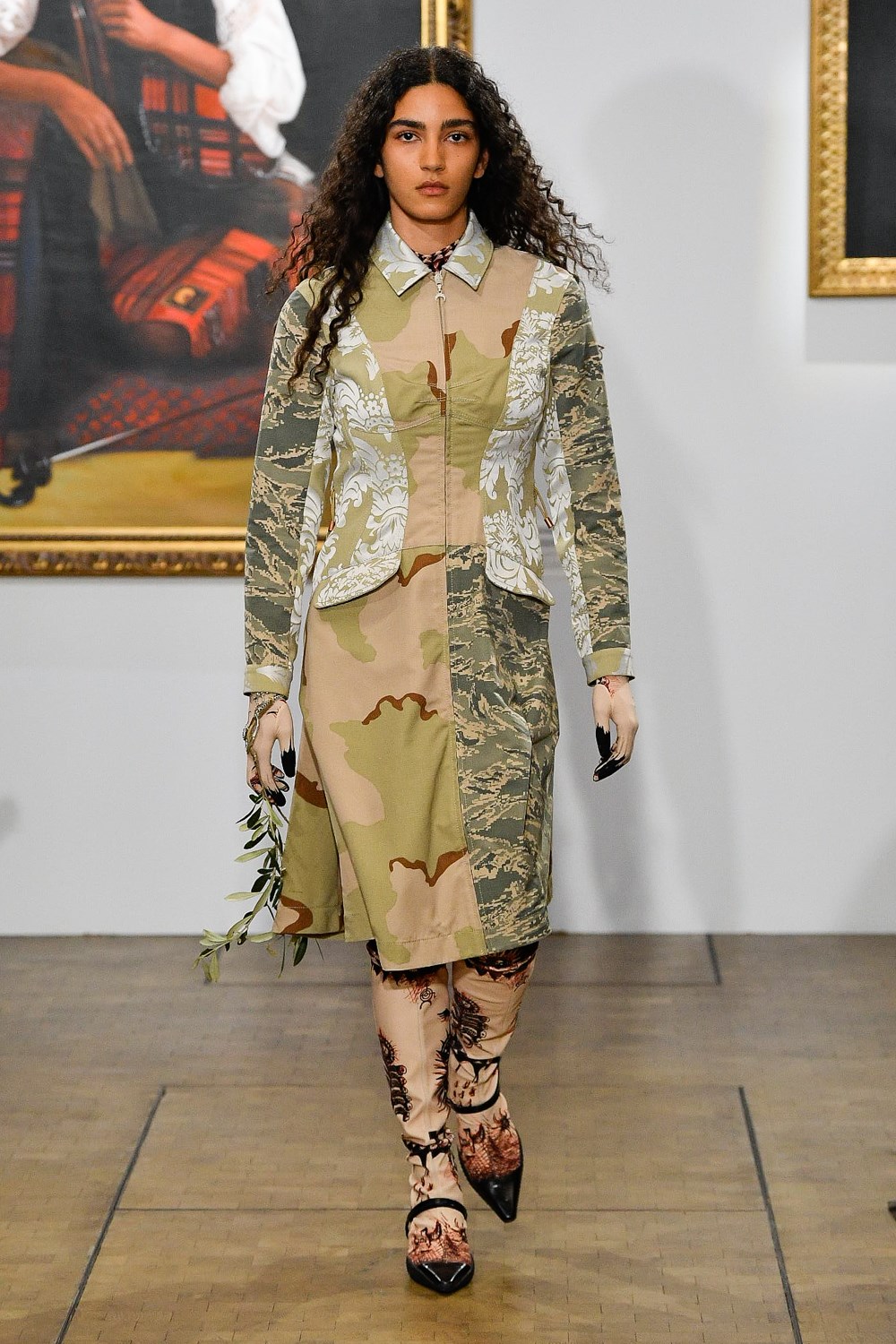 Young menswear brand Uniforme takes this synthesis of environmental commitment and craftsmanship further, advocating not just for restraint in design and production, but a lifestyle of consuming less and doing so more consciously and intentionally. Designers Hugues Fauchard and Rémi Bats recently relocated their studio from Paris to Nantes, France to be able to work hand-in-hand with local manufacturers, using organic and ethically sourced materials and deadstock fabric to craft in small batches minimal and beautiful wardrobe staples meant to last more than a lifetime.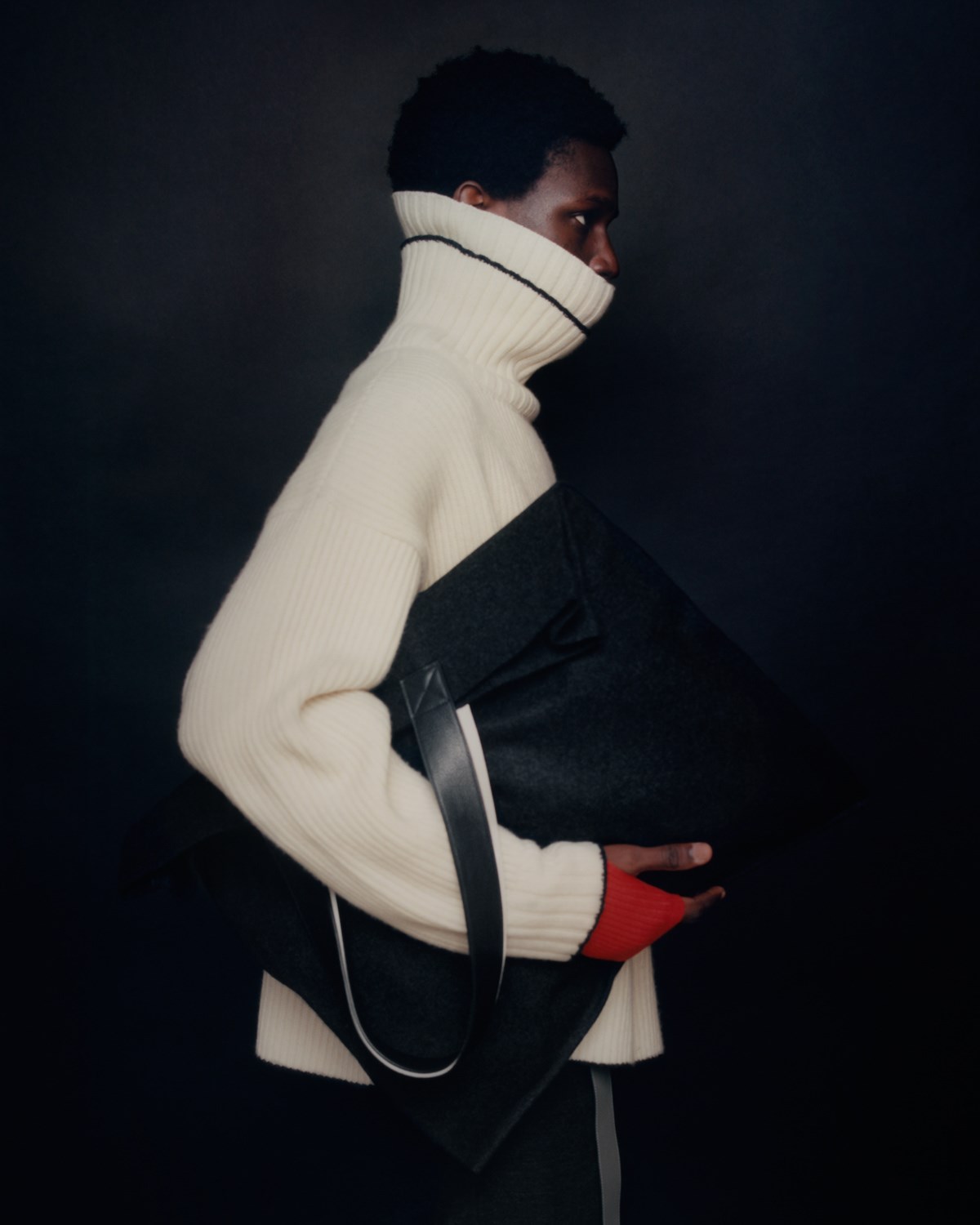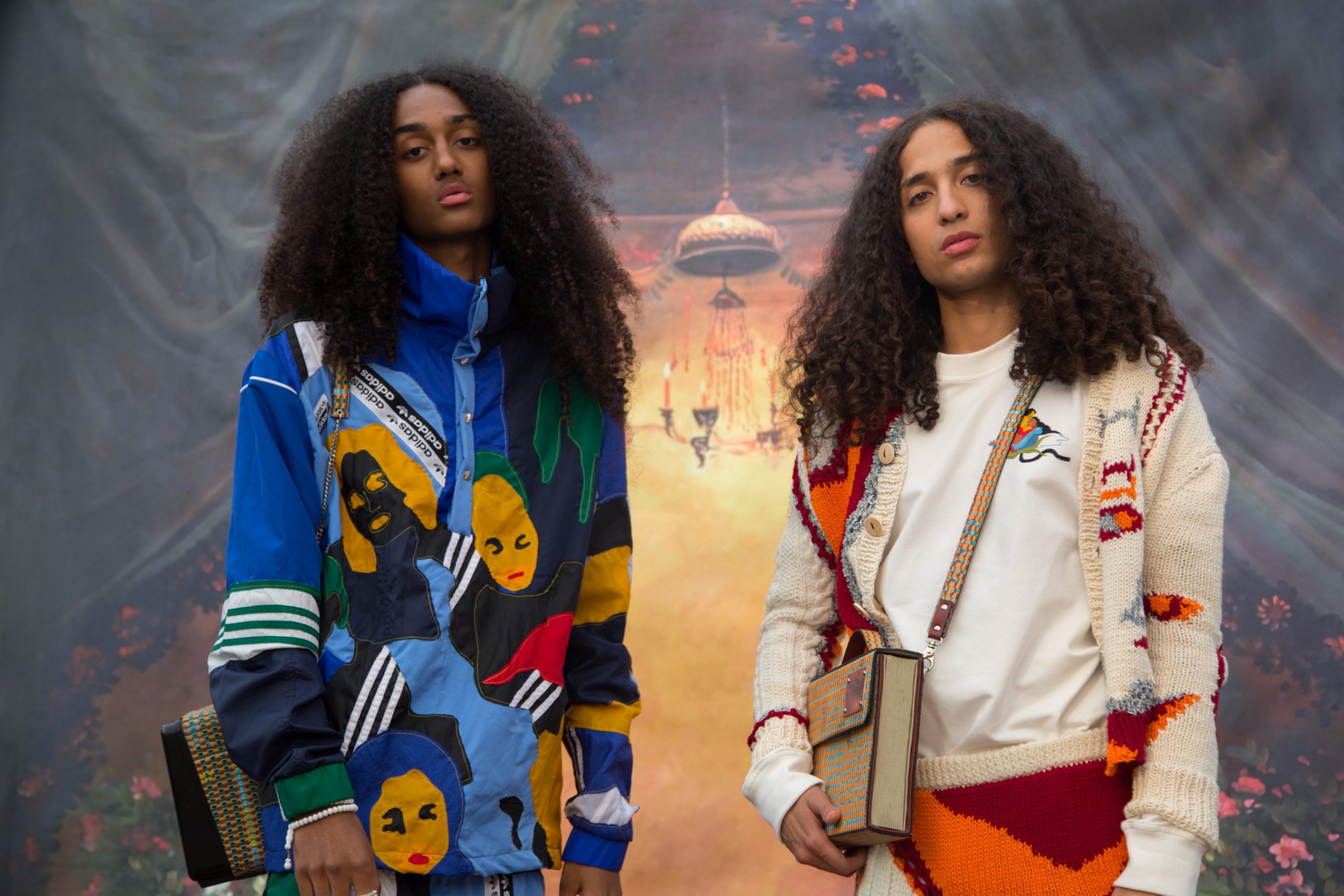 One of the most environmentally conscious designer's working today, Bethany Williams matches her commitment to the Earth with a parallel respect for its communities. Like sustainability (or lack thereof), exploitative labor practices are a major issue that continue to dog the fashion industry. Each item produced by the brand is made from recycled, deadstock, or organic materials, and manufactured locally in the UK and Italy to reduce its carbon footprint. It has a mission to improve social conditions and provides jobs for workers from disadvantaged social communities, and traces each stage of its supply chain – setting an excellent example of transparency and positive change.
Of course, this kind of small-scale production isn't a viable option for big brands that want to maintain their bottom line. But they can still learn valuable lessons and begin to create space to explore smaller ranges that incorporate sustainable techniques and sourcing, and begin to expand.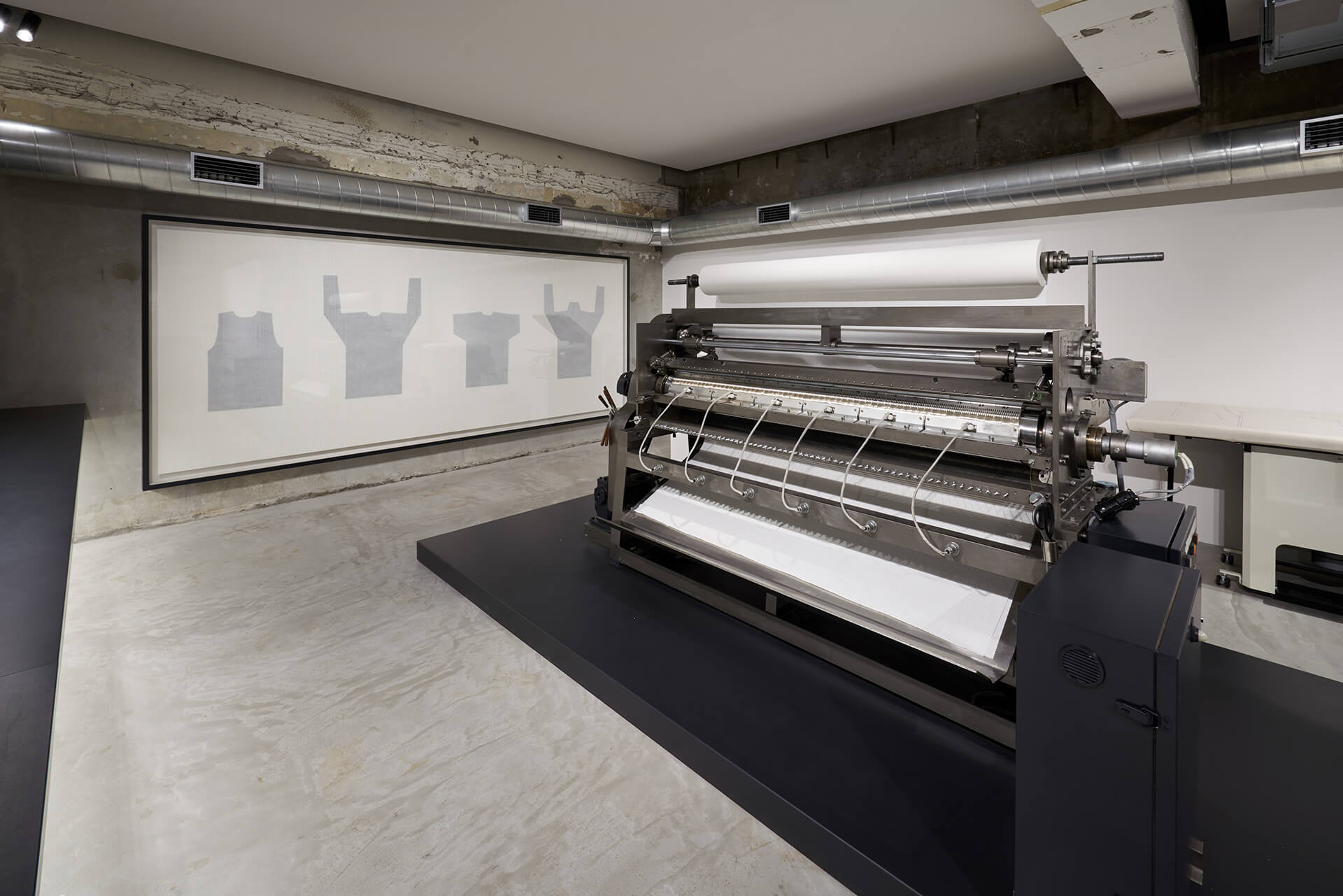 An outlier in his foresight and flexibility since the very beginning of his career, Issey Miyake's commitment to experimentalism and innovation has paved the way for crucial new techniques, with his work as a researcher going hand-in-hand with his work as designer. Particularly in his Homme Plissé line, Miyake's penchant for polyester led him to develop new methods for recycling the material, as well as creating innovative cuts and construction that minimize waste. The brand says its mission is to eventually replace all of its pleated items with recycled materials.
Through its Re-Nylon project, Prada has similarly crafted core elements of its collections entirely from regenerated nylon created through the recycling and purification of plastic collected from oceans, fishing nets, landfills and textile fiber waste globally. Through a process of demolymerization, purification, and then transformation into new polymers and then threads, this material can be recuperated and made into new nylon fabric. The brand states that the use of this material actively contributes to the reduction of the global warming up to 90% compared to the use of the virgin nylon yarn.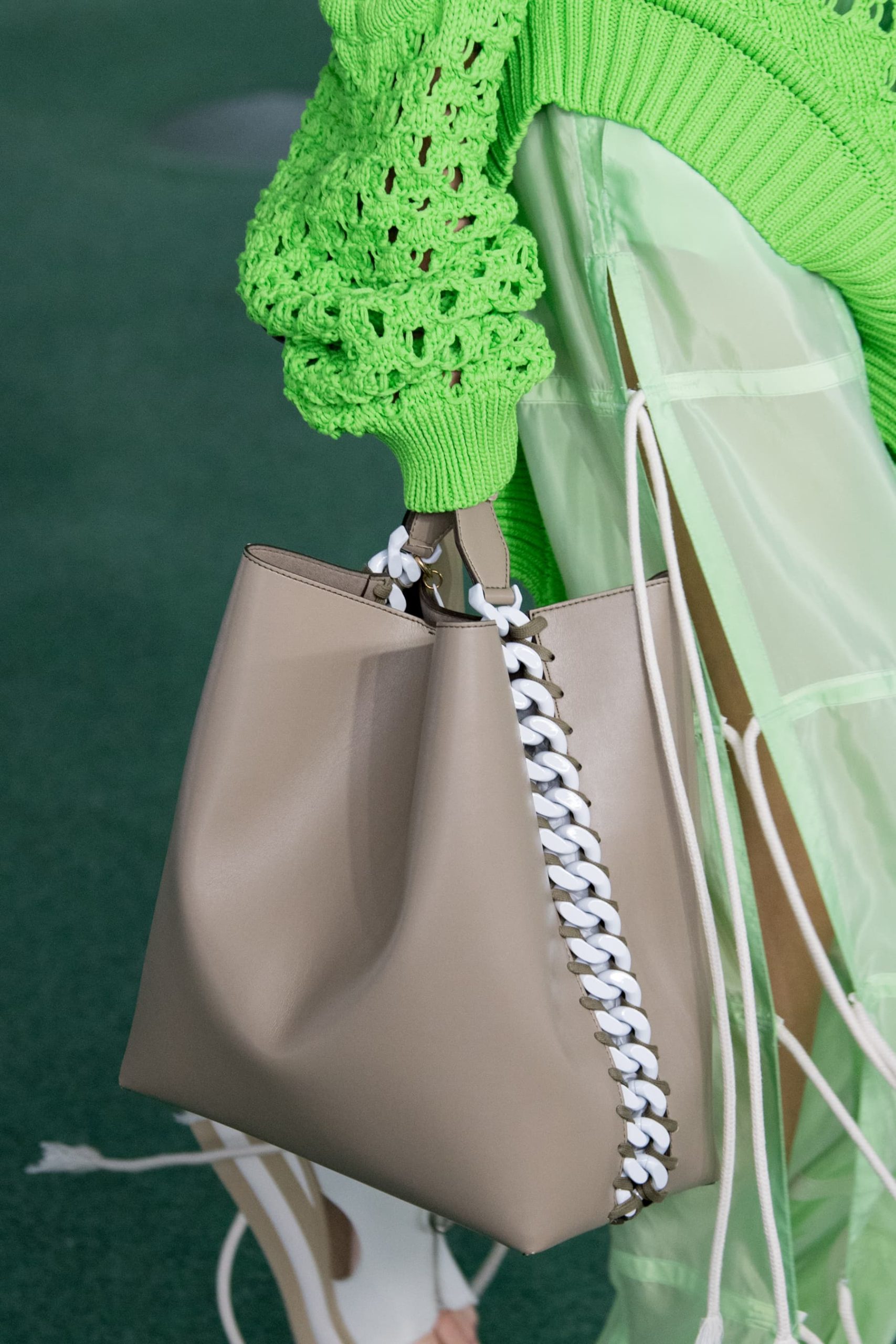 A long time advocate for environmentalism, as well as animal rights, Stella McCartney has also carved out space to lead the charge on non-synthetic alternatives to leather. The designer recently introduced a partnership with biotech firm Bolt Thread, creating bags out of its Mylo leather – a leather-like material derived entirely from mushrooms and mycelium.
Proving that even massive groups can find space to rethink circularity, LVMH, one of luxury fashion's major conglomerates, has used its power and connections to champion Nona Source, a digital platform that gives young designers access to deadstock, leftover, and scrap fabric from the ateliers of LVMH brands.
In addition to the problem of scalability, a major issue facing the push for clear sustainability practices is the absence of formalized, consistent language around it and a lack of regulation. Many companies use their own set of vocabulary to assert sustainability, but their claims are difficult to trace and verify. Without a standardized language or regulated frameworks, deciphering what companies are actually doing can be extremely challenging. And even for those taking visible strides to be less unsustainable (including those brands mentioned above) there's still an overwhelming lack of transparency with regards to where their products are sourced and manufactured.
This precarious inconsistency points to a difficult truth that looms over any effort to address and confront climate change: any meaningful changes to the parts of the system can only come slowly until the system changes as a whole. While they must look inward to improve their practices and communicate about them honestly, companies must also enter a conversation that includes everyone – but particularly those in power – and use their resources to call on governments and people to organize, demand accountability, and change on a global level, while mobilizing creatives to develop work that communicates change as necessary and possible and to inspire action.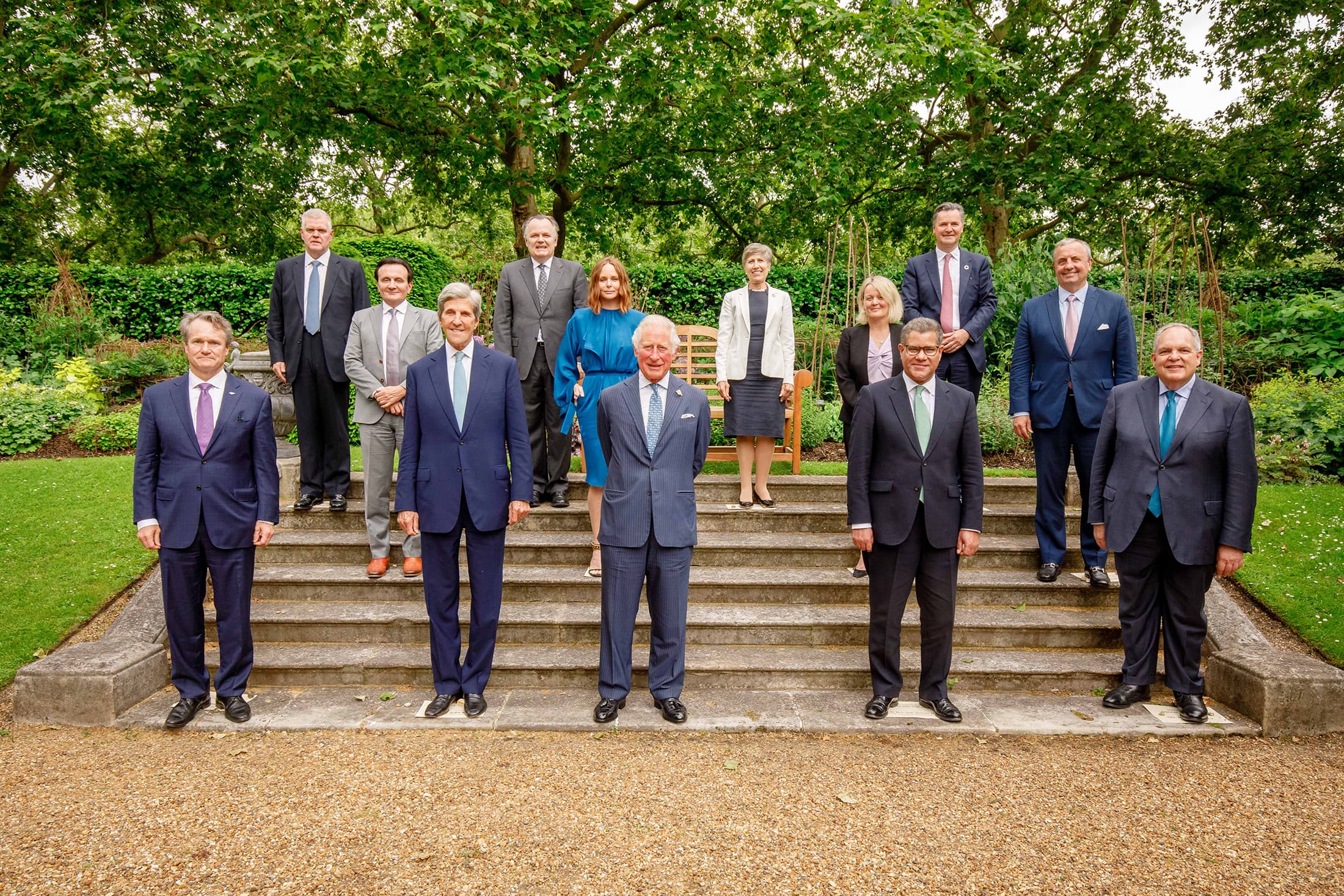 In some places, we can already see this shift being put into action. Earlier this year, New York state its Fashion Sustainability and Social Accountability Act, a bill that, if passed, would make New York the first state in the country to pass legislation that will effectively hold the biggest brands in fashion to account for their role in climate change. Backed by a powerful coalition of nonprofits focused on fashion and sustainability as well as Stella McCartney, the law will apply to global apparel and footwear companies with more than $100 million in revenues doing business in New York. Specifically, it would require such companies to map a minimum of 50 percent of their supply chain, starting with the farms where the raw materials originate through factories and shipping. They would then be required to disclose where in that chain they have the greatest social and environmental impact when it comes to fair wages, energy, greenhouse gas emissions, water and chemical management, and make concrete plans to reduce those numbers. Finally, it would require companies to disclose their material production volumes to reveal, for example, how much cotton or leather or polyester they sell.
The legislature is a strong start toward creating a unified front on transparency and accountability, and laying a foundation to take concrete steps to remedy these issues. Stella McCartney's support of the initiative in particular is inspiring and optimistic, and we are happy to see change in the making. We hope more brands will join her soon.
---