---
Long-Term Effects Of Covid-19 Means We Will Continue To Live, Work, And Play In The Virtual World. Here's a Guide For Strategizing The Digital Evolution
The merry-go-round of the most important month for the fashion industry has started again in earnest with a muted showing from New York. It is evident that designers are still finding their feet in the new digital language of virtual presentations. So, it begs the question as to why they are not fully embracing the digital world (for runway, production, and marketing). As they can produce Computer-Generated Images (CGI) of their collections and create a runway show set anywhere in and out of this world. Superseding the reliance on producing physical samples, for what it has been noted, is ultimately a very expensive PR exercise.
This is the 20/20 vision that everyone and no-one predicted at the start of the year. But the long-term effects of Covid-19 will mean we will continue to live, work, and play in the virtual world. We can perform the majority of tasks remotely and request an emotional connection on tap. Once considered niche, the use of VR, AR, CGI, and the like are moving towards mainstream adoption. And are consistently proving that technology can replicate humanity, evoke emotion, and capture the finer details – such as the leather grain – on a luxury handbag.
The industry, from a marketing, PR, and production perspective, needs to fully embrace this new way-of-working as a way to future-proof itself in the event of a second or even third wave. And ultimately it will remove the limits on how brands can invite the consumer into their universe.
DIGITAL Vs TRADITIONAL, IS IT A COMPETITION?
This year has highlighted the growing friction between the old ways – print media, celebrity endorsements, product placement. And the new ways – social media ads, influencer collaboration, digital campaigns – of marketing.
The next generation, who consume information-by-image (over two thirds of Instagram users were under 34 in 2020, according to Statista), are not discovering new products, or emerging designers via a magazine spread. If a new collaboration or collection is launching, it needs to do so in real-time. With a countdown that can be followed live via social media, all of which is hard to achieve through traditional media channels.
The application of this technology, and the way in which it can streamline operations is not 'New News'. Yet, there has been a disconnect in terms of marketers engaging with how much there is to play with. Speaking with David Lipman, he concurred saying "CGI, AR, VR, are all tools in a brands marketing arsenal. As is traditional photography and film-making." Designers and brands, who are experimenting with different digital mediums (Nike, Selfridges, and Gucci), are showing the rest of the industry what can be done if new tools are embraced. While there is no magic formula for how much a brand should invest in digital, Lipman has nonetheless seen positive gains for brands he has worked with who are experimenting.
We just launched a traditional creative campaign for a DTC brand through both digital and traditional media channels. The brand since September 1st is showing gains of 200-300%.

— David Lipman
Going forward, creative director's will have the vision, and digital creatives will explore ways in which it can be realized. These digital creatives, from Future Deluxe who have worked with Converse, to Digi-gxl who co-created Selfridges 'The New Order' campaign in 2019. Ondrej Zunka who worked with Roland Mouret to create the 'No Show' short film which launched his Amazon Luxury Store shop-in-shop, shows how digital creatives can step in, run with a vision, and explode the realms of what is possible.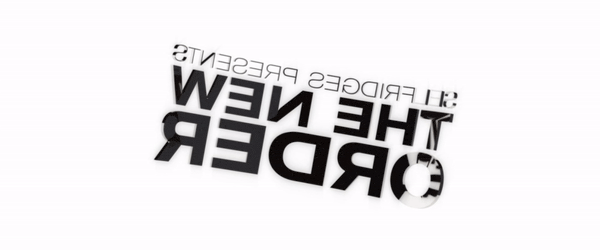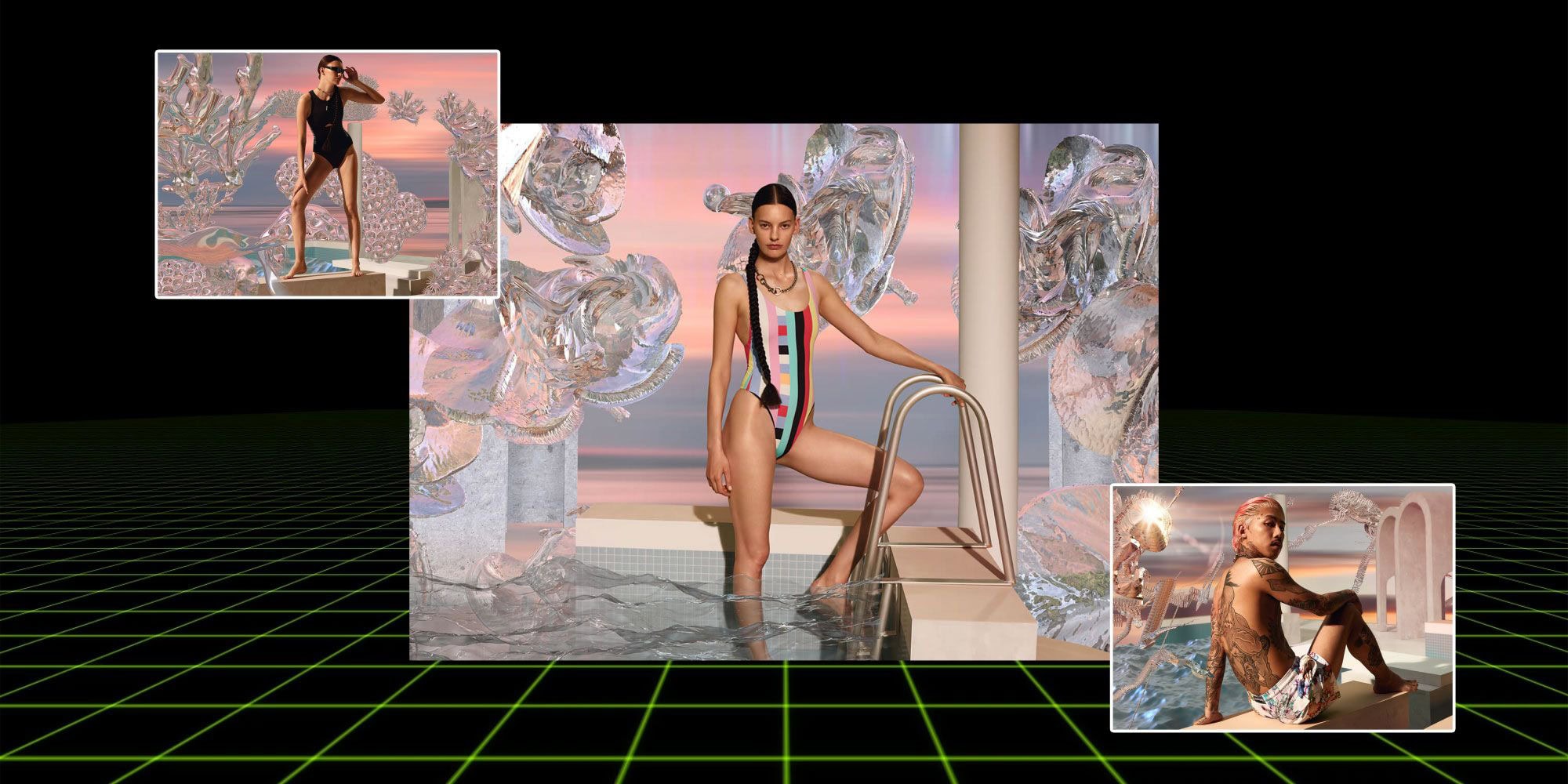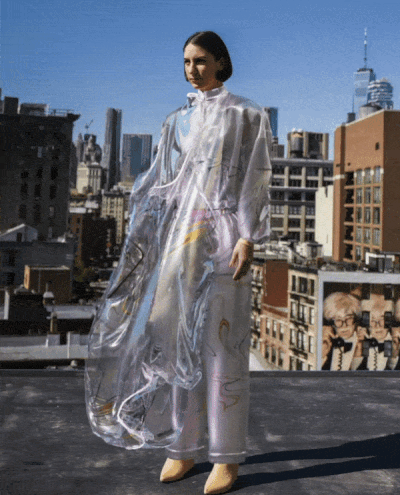 There is still a place for traditional media (despite businesses reducing their advertising spend until they see a continued uptick in sales), but if the fashion industry intends to keep up it needs to engage with this encroaching new world. Otherwise those who choose to stick with the old ways risk being out-of-step, and having to pay substantially to play catch-up, whether that's through loss of customers, revenue, or relevancy.
MORE THAN MANNEQUINS, THE RISE OF THE VIRTUAL MODEL
Image ownership has been a hotly contested topic since the invention of social media. And with AI and machine learning getting smarter with each new update, it won't be long before software will be able to create virtual models on demand, sans human input. So, traditional models would do well to use this opportunity to replicate their likeness and copyright it as a revenue stream. Former Head of Digital at MTV and AI Consultant Matthew Kershaw agrees that this is an area models should get in front of. "I do think this is an area for models to monetise, they should get ahead of the change and create digital maps of their faces that they can then licence, I think that will be a thing. They can then copyright and license and make money from it".
The world of virtual influencer-cum-model is already flourishing. Miquela Sousa (@Lilmiquela) has collaborated with Prada, Moncler and Calvin Klein and is also a musician. Similarly, Imma (@imma.gram) has worked with La Perla, and Salvatore Ferragamo, and whose most recent partnership with Swedish furniture giant Ikea saw her take up 'residence' in the window of a Tokyo store. Between them, their accounts have garnered over 2.9 million followers, and have the ability to exert real influence despite their virtual existence. As a survey by social entertainment firm Fullscreen found, out of 500 13-to-34-year olds "55% made a purchase" and "53% followed a brand". These virtual humans have been powered by creative agencies Aww Inc. and Brud who have a full roster of characters on their platforms, that replicate the model cards most commonly seen on the walls of major modeling agencies.
While the rise of these virtual beings raises some ethical questions (Fullscreen also found that 42 percent of those surveyed could not tell an influencer was computer-generated). It does open the door for brands to create their own virtual influencers, models, or ambassadors, that can be used to create content exclusively for them. An influencer that would cost (virtually) nothing, would be readily available, could be adapted for different markets, and promotes sustainable values by never needing physical products, or numerous flights for worldwide photo shoots.
AHEAD OF THE CURVE
Described as "A performance set against the wild beauty of the British outdoors" Riccardo Tisci returned to the original premise of fashion week and put on a press-worthy event.
Set in Buckinghamshire woodland, Tisci created a narrative around nature that fed through into his collection. Not satisfied with hosting a traditional runway show, Tisci pushed the envelope and gave the industry a truly engaging digital alternative. He collaborated with performance artists to set the mood, invited the viewer backstage to the dressing room, then took the idea of live-streaming to the next-level and simultaneously to a new community.
Where fashion shows are typically shot straight-on, the viewer doesn't have the option to see a collection from different angles whilst it is in motion. Through partnering with Twitch – an online live-streaming platform best known for hosting the Gen Z players of Fortnite and League of Legends – Tisci upped the ante of engagement. The livestream saw over 40,000 tune in to watch and could serve as a blueprint for how to stage a digital show in the future.
Burberry also offered multiple ways to personalise the experience by using Twitch's "Squad Mode" function that offered four vantage points. And for the fashion purists who just wanted to see the clothes, the collection was available to view on the brands website after the show.
Under the leadership of Tisci, Burberry has also been fostering relationships with digital creatives, as part of its 'Burberry Generation' community. Hailing from the worlds of AR (Timo Helgert aka @vacades is Adobe's AR artist-in-residence), poetry, and photography, they have been tasked with reinterpreting the brand's heritage for today. This serves to keep the brand connected with their younger customer base, as well as creating a continuous flow of content that is independent of the constraints of a traditional photo studio setting.
The world of music has also had to contend with and bend to the new digital landscape, from Napster to Apple Music and Spotify, the industry can teach the fashion world a lot about adaptability.
From the Beatles 'A Hard Day's Night' to Beyonce's 'Black Is King', the visual album is not a new concept. It has long been used by artists to give their fans a new way to experience them through visuals, content, and ultimately their music. This tool is being brought into the fashion space by Gareth Pugh, always one to play by his own rules. His return to fashion, during September's London Fashion Week, will adopt the format of a "visual concept album" by creating 13 song-inspired pieces. These pieces will be accompanied by a short film by Nick Knight of ShowStudio, and all the elements will go on display in an exhibition at London auction house Christie's. Re-setting the way his customer interacts with the brand.
THE LOST ART OF STORYTELLING
Proving that highly stylised digital concepts don't always have to be the default outcome, illustration and animation are returning to the limelight as an equally emotive way to communicate through image. In early August, ahead of his Louis Vuitton show in Shanghai, Virgil Abloh collaborated with Reggie Know to create 'Zoooom with Friends' that was set in a world of 'Animated Reality' and had a nostalgic feel. The New York Fashion Week Men's day also saw David Hart work with artist Peter Halley on his Spring Summer 2021 collection, expanding the 'discovery experience' for his clients by staging a public viewing of the work entitled "The Peter Halley Dialogues". Hart then produced a short film that documented their process of imagining the project via Zoom, which gave an inside view of the journey of two artists who create in different mediums.
Despite its slick reputation, digital can also be a way to communicate the imperfect, as Donald Schneider spoke to the fact that we are seeing a backlash to perfection.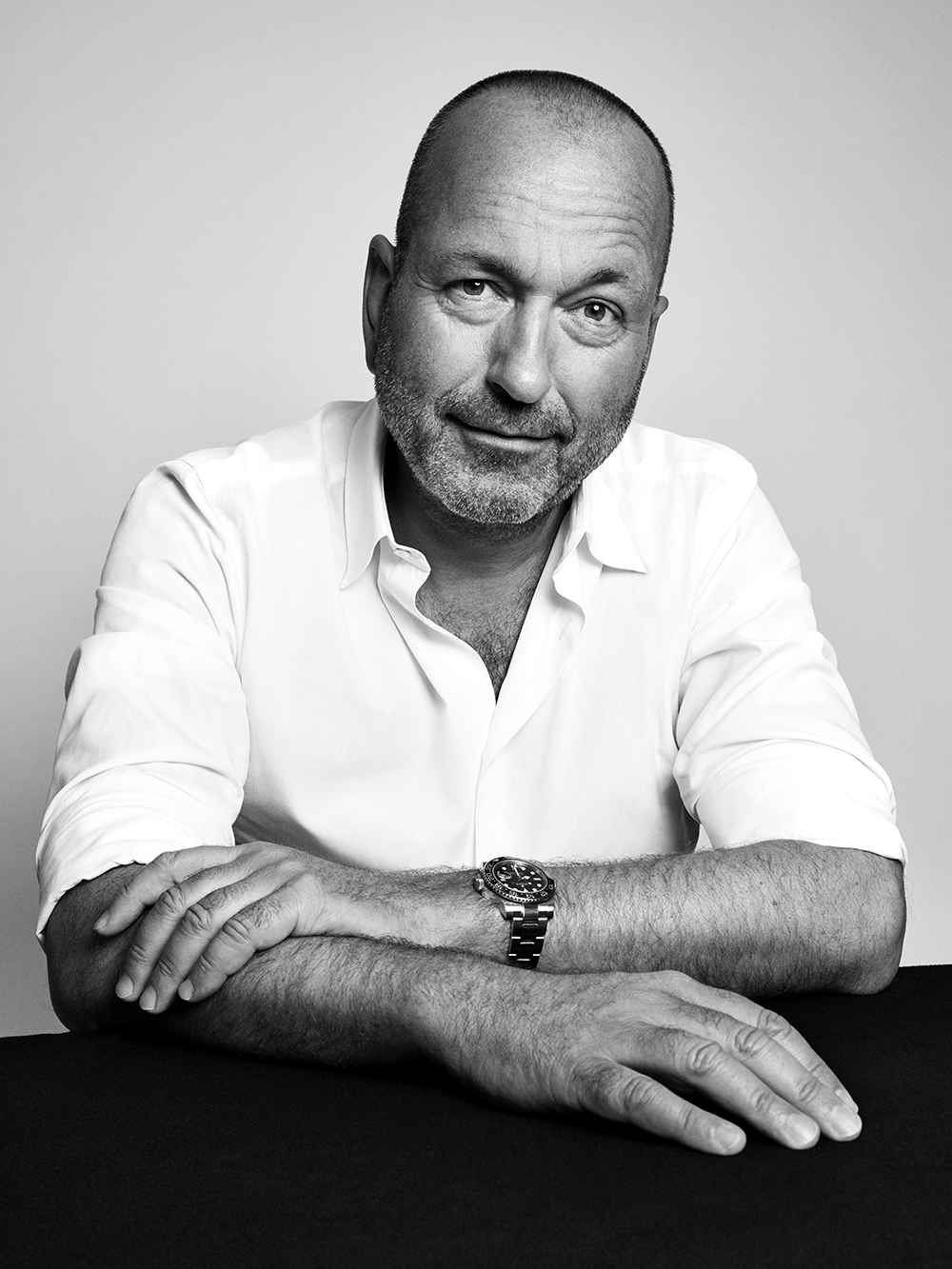 Looking at social media results, finally everybody realized that super-high gloss-campaign-productions no longer work. It's not about perfection, it's about imperfection, about authenticity. And about creative vision. And it is about cultural relevance.

— Donald Schneider
During lockdown Gen Zers and Millennials took a DIY approach to life and experimented with homemade fashion. A case in point was when JW Anderson's patchwork cardigan, a creation he wanted to feel authentic and "like your grandmother could have made it" went viral on Tik Tok after Harry Styles was seen in one for a TV rehearsal. This spawned an uptick in fans re-creating the look at home and taking up forgotten crafts, such as knitting and crocheting.
Though it may seem that the use of technology is a mis-match for a generation who are suddenly embracing the DIY mindset, Schneider breaks down that its about how brands use technology to tell authentic stories. "Now during these last Covid-19 months it became clear to everybody, that authenticity is key! And the storytelling or rather the story creating is the crucial part of this". And it is evident that digital tools can themselves be seen as a new type of craft, as Fashion Futurist Geraldine Wharry notes: "The rise of Digital Design is much more than that, it's a new artisanship and craft and shouldn't be reduced to simply a way of marketing collections."
The announcement by Amazon, that it is launching an invite-only app called Luxury Stores, demonstrates that the retailer is increasing its efforts to break into the luxury market, which for the world's biggest seller of consumer goods, has remained elusive. One of the many reasons for this is that the very nature of luxury is intrinsically linked with the idea of scarcity, which does not go hand-in-hand with a platform that acts as a general store, selling over 12 million consumer products.
Amazon is now aiming to change this, through the art of storytelling and creating a discovery experience online, revealing that Oscar De La Renta and Roland Mouret would be the first two luxury designers to have 'Store-fronts' on the app. Both designers launched the news of their partnership through films created using CGI technology. Mouret's 'No Show' film was also able to boast the claim of having been created with a Zero Carbon Footprint.
A WILLINGNESS TO CHANGE
The resistance to change is often embedded in the need for brands to maintain a sense of exclusivity, as for them this is the very nature of luxury. Dissemination across digital platforms dismantles that. For better – brands open themselves up to a more diverse audience – or worse – instant access allows for a brand's future assets to be replicated by the high street, the world of the future will be about inclusivity over exclusivity.
Schneider has recognized this shift and advocates that brands need to act swiftly to stay relevant.
In 2026 more than 60% of the luxury market will be made up of Gen Z. Their values…are very different and are profoundly changing the whole communication for brands. This massive shift will have to be led by outstanding creative visions, combined with the smartest tech innovation. Brands who want to stay relevant for this audience in the future need to embrace this now and act fast, on all levels.

— Donald Schneider
There is also the danger for larger companies who choose not to engage, leaving the door open for smaller, more agile players, who will leapfrog them in the future. "There are 2 sides, the initial take-up will be from the smaller companies, and what you will find is over time, those smaller companies become really big and may threaten those mid-designer labels," Kershaw said.
The fashion world is opening up to the inevitably of the digitisation of the industry, by employing a new generation of tastemakers who grew up in the Nineties to head-up some its most influential and renowned houses; Givenchy and Alyx designer Matthew Williams, or Nina Ricci, and Botter design duo Rushemy Botter and Lisa Herrebrugh. Kershaw observed "It's also a generational thing as well, as younger designers start to head up brands. We have a wave of designers that have come from the 90s and are now heads of these labels, and quite soon you're going to be getting people who came up in the 2000s, and they'll just have a different take on it".
There is also the realisation that two heads are better than one, and in this brave new world working in a collaborative partnership allows for the introduction of new thinking, you just have to look at Raf Simon's appointment at Prada or Monse designers Laura Kim and Fernando Garcia at Oscar De La Renta. The trick now will be working with creatives across other industries, such as music, 3D design, and digital art.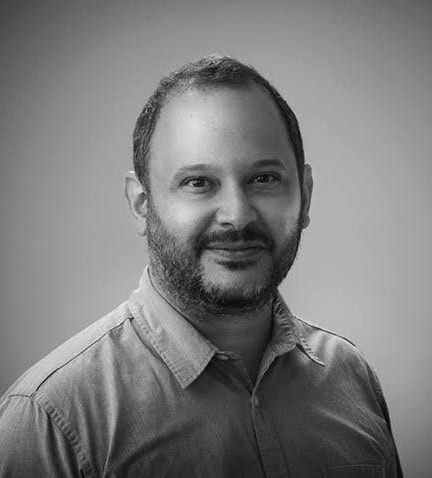 The people who are heading up the labels are going to have to be more multi-disciplinary. They are going to be more like orchestrators. Traditionally someone who's really good at designing clothes ends up at the head of the fashion house, but increasingly those people are going to need to be great orchestrators, they are going to need to be people who can pull together other people from multi-disciplines, and those disciplines are going to be really diverse. From e-comm, to digital marketing, to 3D, to VR [designers]. You need to be across so much now. And be a really good collaborator or orchestrator.

— Matthew Kershaw, AI Consultant
Brands need to stop trying to swim upstream by trying to crack the virtual fashion show, short film, or digital campaign code. If this year has taught the industry anything, it's that no one can predict what will happen in the long-term, but in the short term, it makes business sense to experiment with all the tools available and do what is right across different touchpoints.
It's a future brands and designers should embrace, and if they want to be around for the next decade, they should take note of the infamous quote from one of the world's most influential thinkers on business management Peter Drucker, it's time to 'Innovate or Die'.
---