---
Review of Erdem Fall 2022 Fashion Show
One Last Dance
By Anna Ross
Erdem Moralioglu is, simply put, a master of his craft. Amongst the noise and naivety that is London Fashion Week, the designer continues to light the way for quiet yet quintessential luxury fashion, with an always-compelling narrative.
Saddler's Wells Theatre set the scene for this afternoon's showcase, which was entirely dark other than a grid of illuminated spotlights, re-imagining the underbelly of a nightclub somewhere in early 1930's Europe. Attending that evening, a new band of female artists: dancers Anita Berber and Valeska Gert; the painters Elfriede Lohse-Wächtler and Jeanne Mammen and photographer Madame d'Ora. There was a sense of subversion, seduction, decadence yet darkness to their attire as they dipped in and out of the lights. War was looming, so let's have one last dance.
Erdem's club was a place where you could forget about your worries and inhabitions. A place where gender and identity were fluid and freewheeling – fashion more so. This was a safe space to set yourself free, to marry the night if you will.
The clothes were fit for purpose, appearing dark yet endlessly alluring, dancing with underbellies of sequins, tendrils of tassels and plumes of feathers bouncing joyfully, ignoring what happens outside of these doors. Inside was full of beautiful creatures.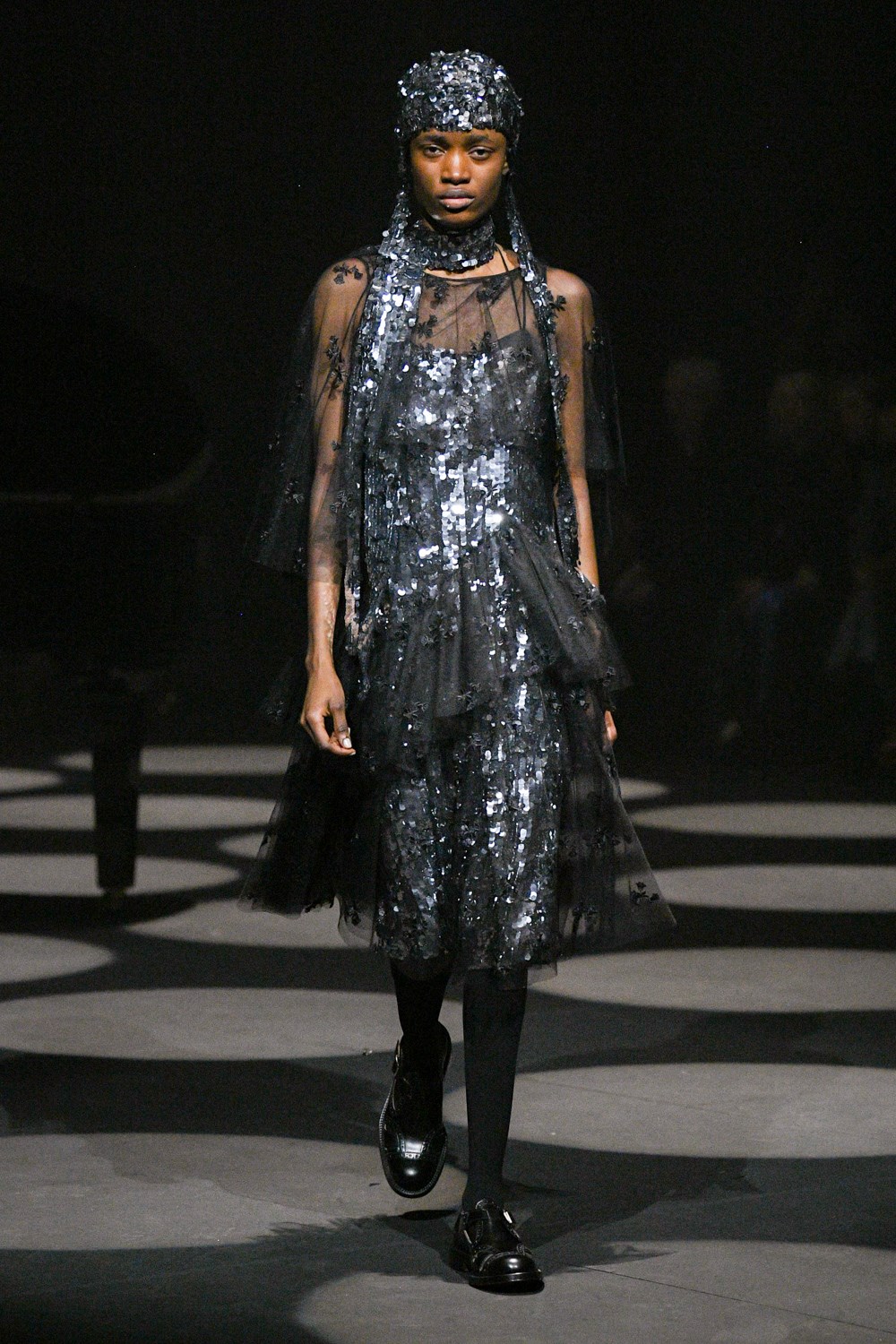 Menswear, womenswear, day and night were all exquisitely as one. Jacquard dresses came raw at the hem, plissé pajamas and pieced lace dresses appeared nonchalantly thrown over shirting; flapper style headdresses sparkling on the dancefloor – all of them ready to escape into the night the moments the lights were out at home.
Underpinned with a scene of severity and toughness: suiting and leather opera gloves came pierced with hardware, tailoring sharp and strong-shouldered, subverting the tropes of masculine tailoring making his girls look strong and stern. The lady in red, Lindsey Wixon, was the belle of the ball, turning heads in an overlayed sequinned bralette: hedonism and high fashion.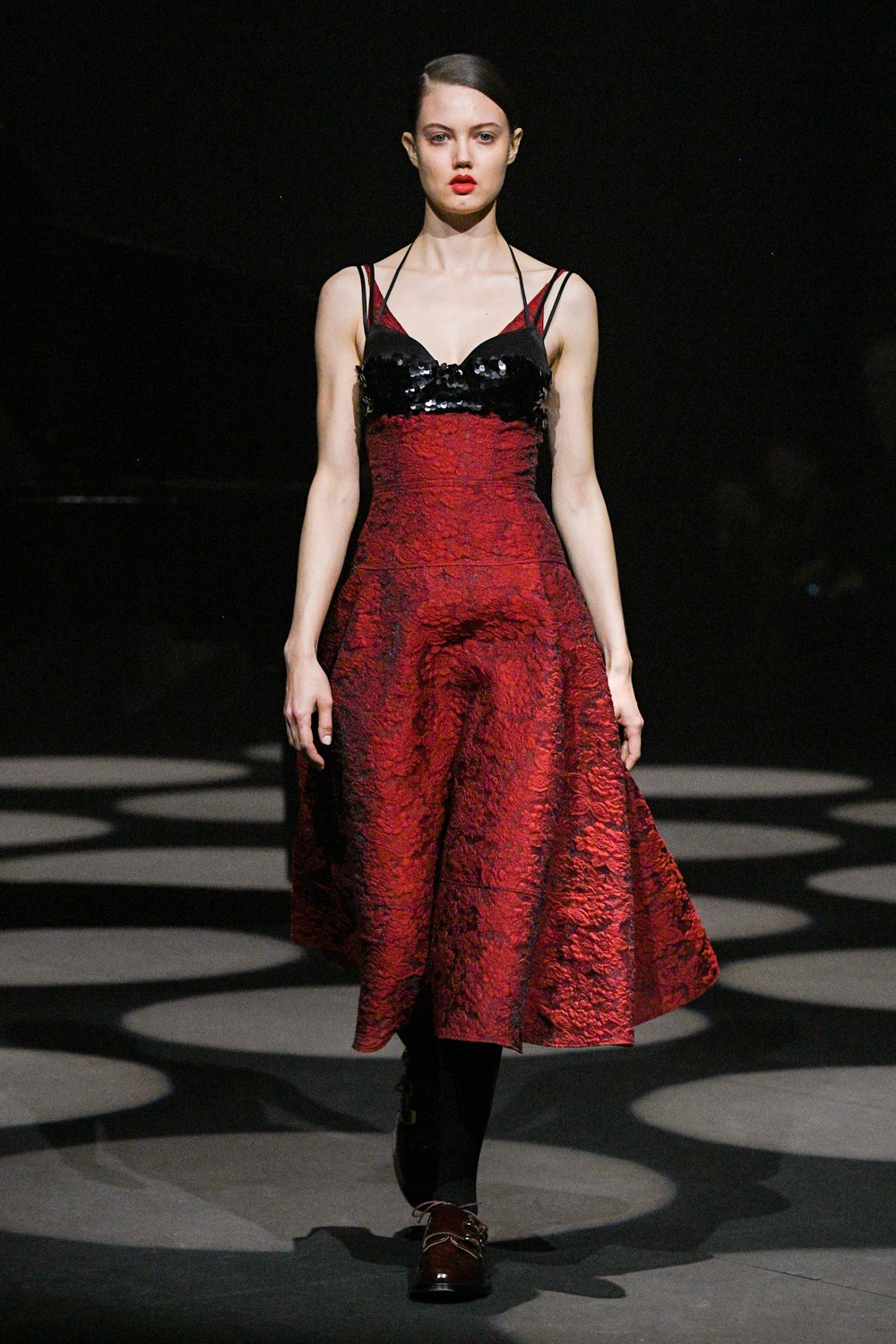 In and amongst the scene, pianist Annie Yim performed Philip Glass. With that, you were transported right there, a voyeur on the hedonism and heyday of the era. A lucky guest; a showcase you'd tell your grandchildren of one day.
On leaving this spectacular show, you couldn't help but draw parallels to today's world, a world lusting for debauchery and demanding the unraveling of everyday beauty and societal conventions. Yet, a world brimming with apprehension, fear and outside: chaos. As Erdem put it: "The calm before the storm."
---