Review of Etro Summer 2023 Ad Campaign by Creative Director Marco De Vincenzo with Photographer Eleonora d'Angelo with models Ylang Messenguiral and Valerio Maccario
Etro sinks into summer with a dreamy and colorful new campaign that celebrates bright seasonal prints and styles.
The campaign highlights a new summer capsule from creative director Marco De Vincenzo, who leans into the house's mastery of color and print and serves up juicy oranges, greens, and blues across light and airy fabrics.
Set among the gorgeous gardens of a villa along the Italian Riviera, the campaign wisely draws its visual impact from these prints, creating contrast and harmony as it sets them against the deep blues of sky and sea or the lush greens of grass and trees. The accompanying short film augments the visual delight with a shot of colorful bouncy balls cascading down a grand staircase, lending further emotional buoyancy to the dreamy shots of its protagonists soaking up the sun.
The campaign wisely leans into Etro's biggest strength – its whimsical, poetic prints – and uses them to create a dreamy and lush visual narrative.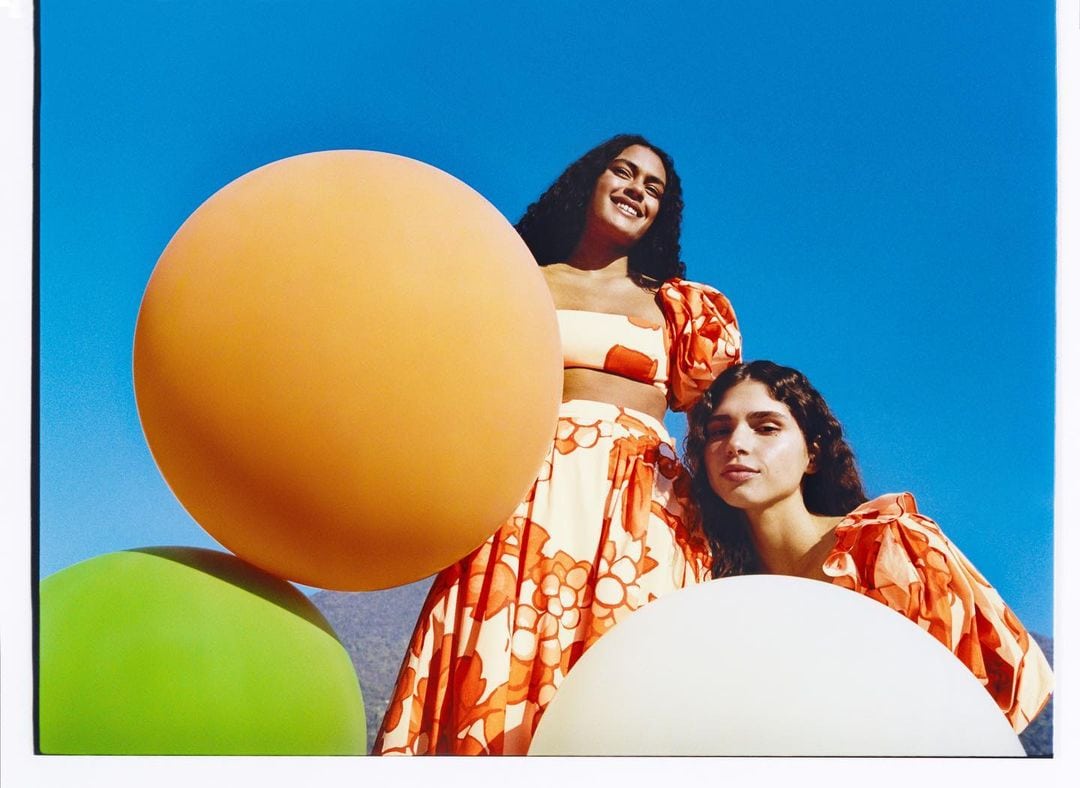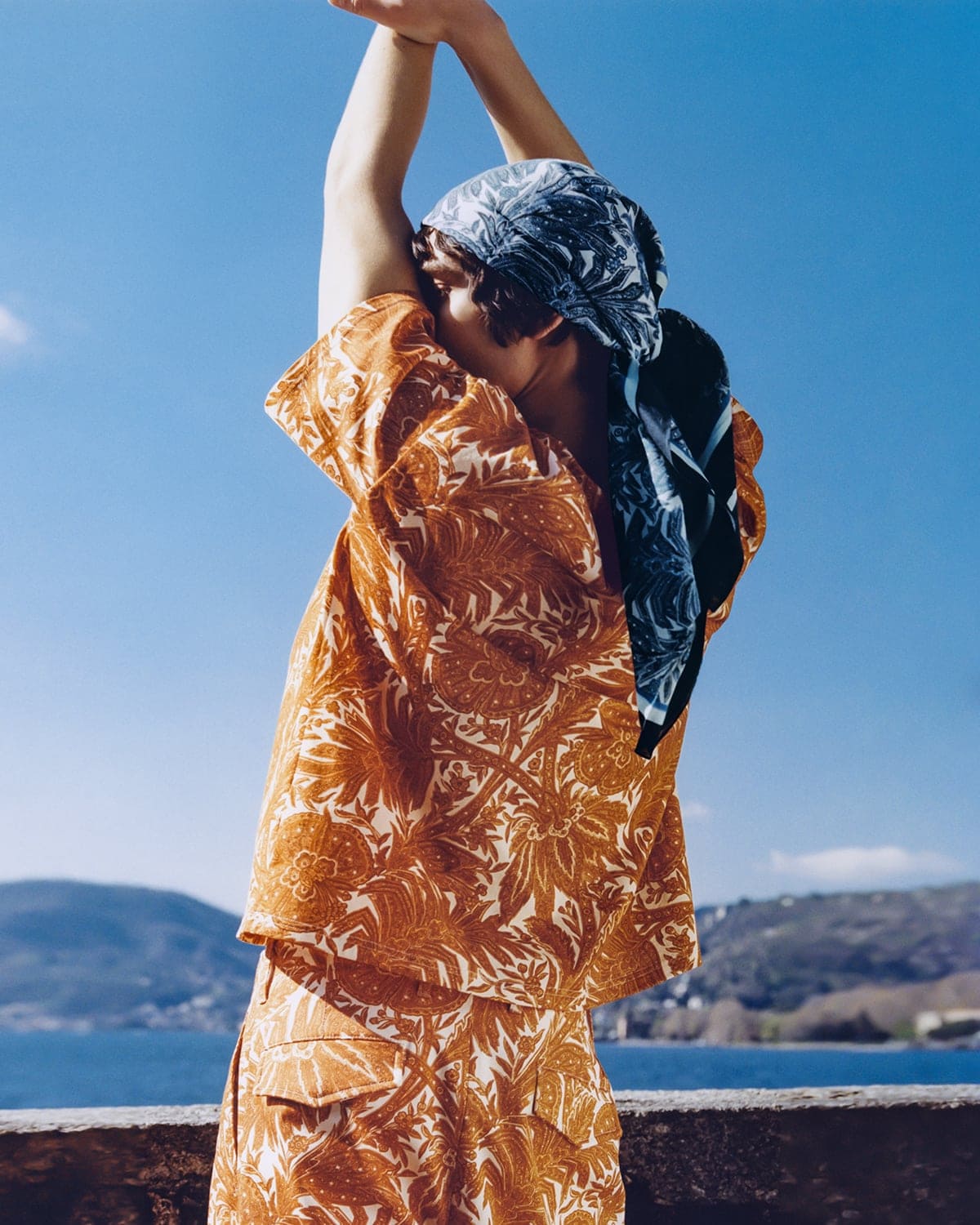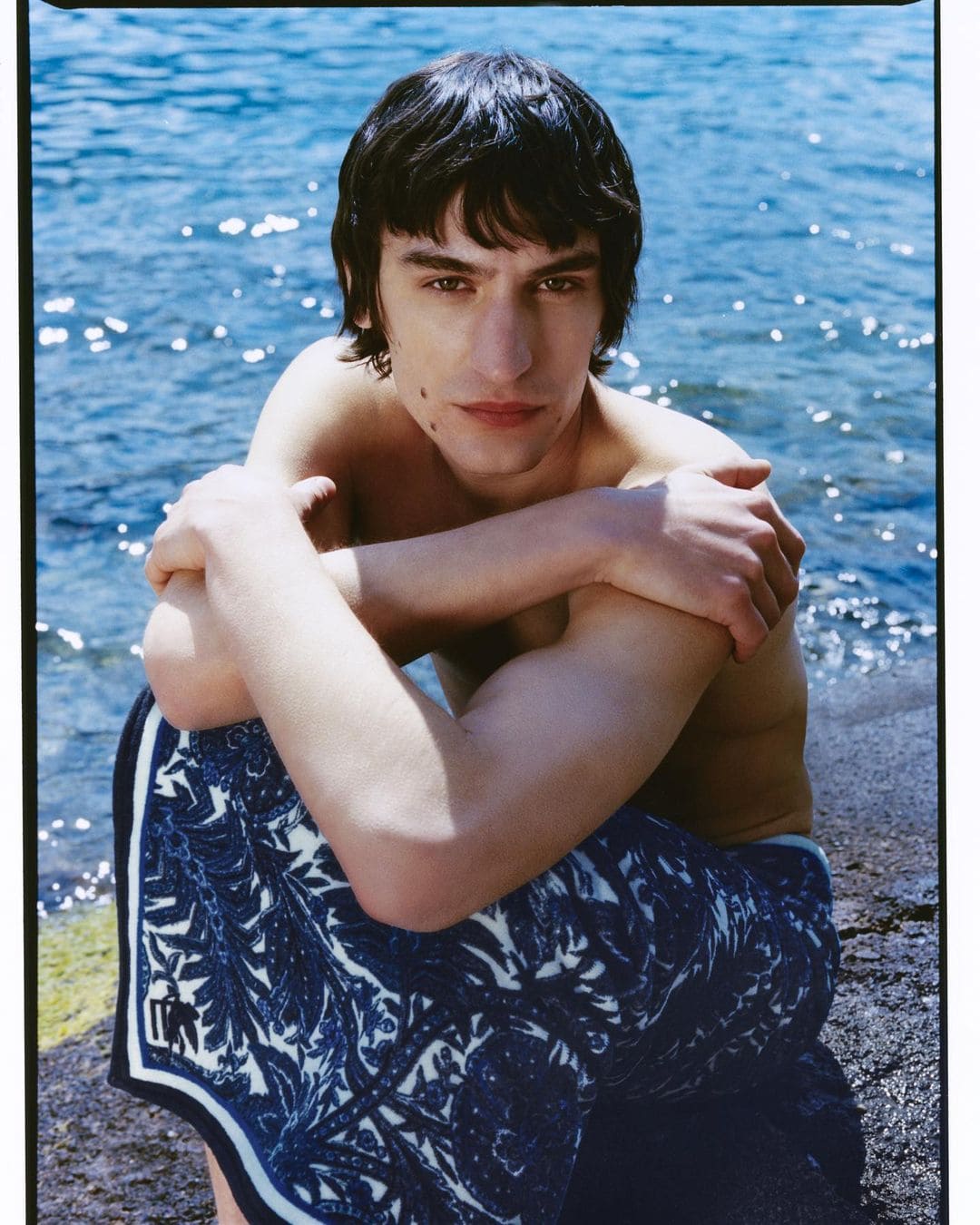 Etro Creative Director | Marco De Vincenzo
Photographer | Eleonora d'Angelo
Models | Ylang Messenguiral, Valerio Maccario
Stylist | Riccardo Maria Chiacchio
Hair | Daniela Magginetti
Makeup | Vanessa Icareg
Casting Director | Michela Cecconello
Location | Como, Italy

---