---
The State of The Union Part 1

The Impression Speaks to Experts On How To Approach Messaging Now, and What Trends We Will See in 2021
By Mark Hooper
Introduction: Where We're At – The Impact Of 2020
This report won't be like those for other years. For a start, you can expect less facts and figures from the previous 12 months. To be honest, the results we can glean from 2020 represent such an anomaly that it's often nonsensical to try to draw any conclusions from them. But they do provide us with a picture of where we are now – and where we need to get to before we approach any sense of normality.
At the same time, the unique circumstances we find ourselves in, as a new year begins, represents an opportunity like never before. A chance to reset; a leveling of the playing field; a moment to refocus and fine-tune our priorities. In many ways, the events of 2020 have revealed now much the plate tectonics of the fashion industry were already shifting – and accelerated some inevitable developments. We have witnessed social media replacing mass media, remote working replacing office-bound jobs, e-commerce and online shopping replacing brick and mortar retail. We have seen the creator economy playing to its strengths, learning to adapt and evolve in these uncertain times.
In our attempts to predict the unpredictable, we have drawn on the expertise of a number of key figures from across the fashion industry: PR chiefs, creative agency CEOs, data experts, media editors, creative directors, and more. We have asked each to consider where brand messaging is – and should – be heading in 2021; what mediums we can expect to be coming to the fore; and what new trends, themes, and developments most excite them.
Not only will be looking at where the industry is headed, we will also question how best to get there – in short, how can brands start to build back better for 2021? The predictions will lean heavily on the most significant learnings of 2020, including how best to use digital and how to build sustainability and social responsibility into the heart of your brand.
We will look at who is doing it right – with particular focus on the Chinese recovery – and we will examine the positives and the challenges that 2021 presents us with.
But most of all, we will reveal the opportunities there to be taken as we all start to rebuild. This is a unique moment, when boldness will be rewarded. To coin a phrase: ask not what your industry can do for you: instead, ask what you can do for your industry…
The Lay Of The Land
First, let's look to the positives. A new administration in the US will inevitably provide less uncertainty and more stability from which to grow. In short, people know where the new President stands on a range of issues, meaning the guessology of the previous four years can be put behind us. Crucially, this should also mean less volatile markets as we move into recovery.
A renewed commitment to the International Climate Agreement, a roll-out of the COVID vaccine and an easing of global lockdowns (and the consequent reopening of brick and mortar retail spaces) will all add to a sense of buoyancy in the luxury space.

That said, more certainty in the US could be countered by the UK and Europe, where the fallout from Brexit means we will face new, unexplored territory – and, as we will see later, we can't presume that China and emerging markets will be predictable either.
Meanwhile, new digital technologies will continue to provide opportunities as the 'phygital' space matures – coupled with an acknowledgment that the previous industry norms – which includes everything from seasons to supply chain – were hugely inefficient and can be streamlined further.
This of course entails a series of challenges. The rebuilding and reorganization required might feel like a massive and daunting undertaking. But many of the necessary changes have already been set in motion – and, with many of the old rules no longer applying, there is a sense that, with the shackles finally off, many of the barriers to change have been removed.
As Michael Jais, CEO of Launchmetrics, notes: "The industry has been faced with critical shifts in recent years and the disruption caused by the COVID-19 pandemic has only accelerated many of the changes, thanks to the increase in online consumption, giving way to a whole new digital world for brands."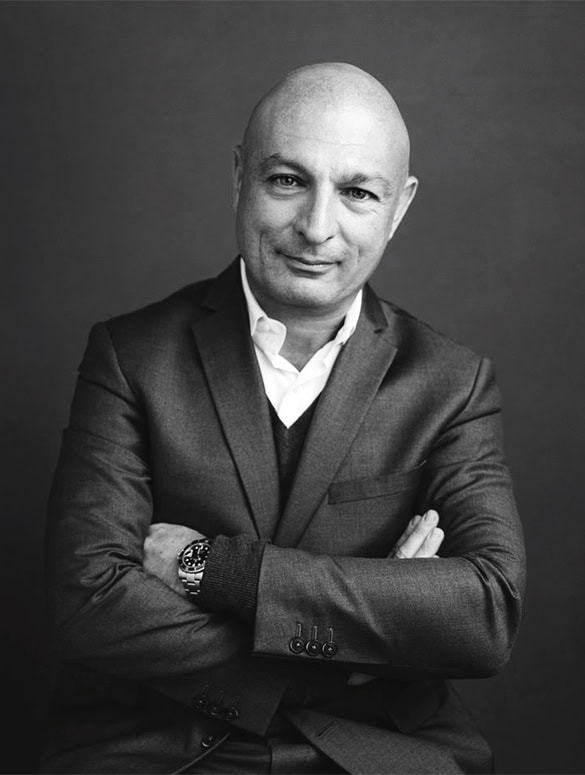 In 2021, content will be key and amplification will be more crucial than ever before. In the end, brand performance will be linked to how brands merge the two formats, to create impactful, share-worthy moments both on- and offline. Moving forward, it's important that brands consider how they will package and distribute their digital assets, to provide the media, influencers as well as other 'Voices' with the right content to reach the right consumer, at the right time.

— Michael Jais, CEO of Launchmetrics
So the examples in this report will occasionally stray beyond fashion marketing. To quote Sir Charlie Hatfield, the outgoing chair of UK department store John Lewis, after appointing Sharon White as the company's first female of African-Caribbean heritage as his successor (in reply to those who accused the co-operative of 'tokenism' by appointing someone outside of the retail industry): "I readily recognize that Sharon is not the conventional retail choice. But these are not conventional retail times, nor is the partnership a conventional company."
He went on to add that "Sharon is an inspirational leader with the personal and professional skills to ensure the partnership continues to innovate and change while at the same time retaining and strengthening our distinctive character and democratic vitality."
As questions of race and gender equality finally move center stage, it's worth noting that the change we need to see is often being led by consumer demand. The industry is in catch-up mode and needs to learn fast.
After the annus horriblis of 2020, one thing is certain: all previous bets are off. Instead, we need to consider 2021 as a 'Year Zero' moment. Consumer and corporate behaviour changed beyond all recognition. Profit and growth forecasts have been thrown out of the window.
Time then, to rethink what sort of future we want…
Shaping The Future
The new year may be here, but the new dawn is still some way off. As the impact of COVID pandemic continues to be felt, it's clear that things could get worse before they get better. The consensus is that we have at last six more months to get through before we see things returning to some semblance of normality. That means future-proofing your brand, investing big in digital, developing your infrastructure to be ready for the changes to come – and ensuring responsibility, sustainability, and accountability are at the heart of any 'New Deal'.

Once again, there are plenty of questions that need answering. How will our working practice change – let alone retail? What will consumers want? And how should we deliver it? Just as 'Working from Home' (WFH) has become the new norm, so has CFH ('Consuming from Home') – which requires a more nuanced approach to supply and demand. Returns – always a loss-leader in e-commerce – will become more and more of a concern for brands… and should be costed for accordingly. (There is also the question of the digital divide – how do 'second class' digital citizens shop? And how do we cater for them?)

Many brands will need to develop new operating and distribution models (as long-term supply chain issues take hold). We will also need to adjust planning to ensure more realistic targets and ROI in a year of recovery – and budget accordingly.
The brands and individuals that thrive will need to show flexibility and agility as they navigate their way through unchartered waters. This will mean diversification and an expanding of core skills, learning on our feet to determine which will be the lasting trends post-COVID. To do so will mean an increased focus on data and insights, allowing the customer to help shape your recovery.
Transparency will be key. And that also applies internally. Those that empower staff and who simplify decision-making and chains of command (think a co-operative approach in which training is paramount) will convey confidence that could be self-fulfilling. Likewise, messaging strategies need to be developed for both customer-facing and employee communications.
We will undoubtedly see paradoxes in consumer behaviour. Expect a demand for budget, low-cost goods coupled with a boom in fantasy and high-luxury goods. 'Looking back to look forwards' – that is, trading off heritage and traditional values – will build further consumer confidence and could lead to unexpected innovation. But one should also be wary of over-confidence (economists point out that former UK Prime Minister David Cameron's cabinet was guilty of 'optimistic probability' during the Brexit vote – that is, while results were within the margin of error, they naturally 'read the room' wrong – misunderstanding the basic truism that 'give or take 10%' can mean a 20% swing in the direction you hadn't fully factored in.
But let's focus on the particular, rather than the general.
Sustainability Also Means Efficiency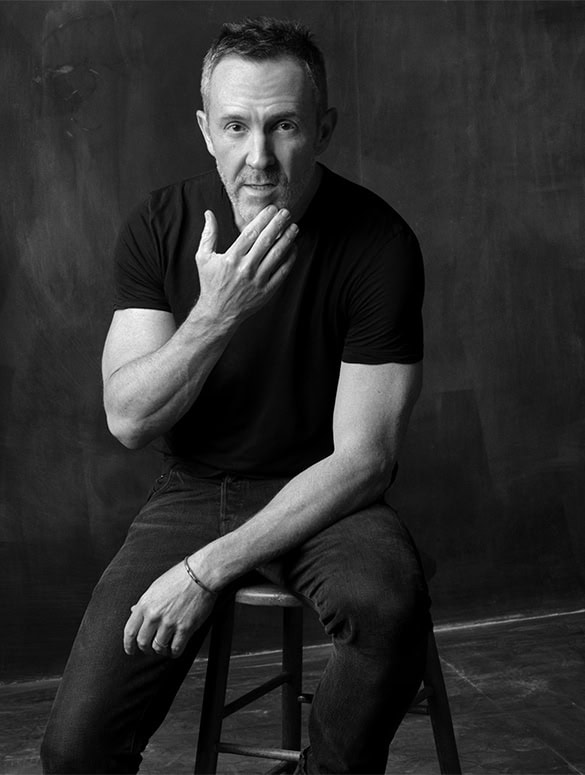 There's some big picture, macro, human shifts that affect all industries, and then it gets more narrow and specific with fashion-related things. But from the big picture, the biggest take-out for me is the growing importance of sustainability and how that's become so important in everything we do. You take it for granted – and then you get in these situations where you realize how you really can work differently.

— Trey Laird, Founder and CEO of Laird+Partners
"I remember right at the beginning of the pandemic, there was this clip going round of the dolphins in the clear water in Venice: things like that make you realize how in a very short space of time, if you do things differently, it has a big impact on the world. I think it's a time to reflect on all that and you can really see the impact. So hopefully people will start adjusting accordingly."
"As it starts going closer to the fashion business, I think one of the biggest things is how – unfortunately – it took something this horrible to get everybody to maybe rethink the constant, non-stop hamster wheel that the whole industry was on – cruise collection shows in far-flung places and everyone flying all over the world; everybody trying to outdo each other for a 24-hour digital media halo… You know, you realize now, almost a year in, that it's so unnecessary. It's exhausting, expensive, wasteful… and just not necessarily putting emphasis on the right thing."
Sustainability can of course also apply to a more efficient way of running your business – the industry has traditionally absorbed a lot of waste in terms of financial approach – and the changes enforced by the pandemic have meant that people are finding smarter ways to behave.
"I think it's not even just about fabrics and processes and all these kind of things that are quite literal: I think it's a mindset that starts to affect everything you do; the way these brands are run. You just realize how much stuff is out there! It's more than any of us could ever consume or need or even want.

— Trey Laird
"Again, it's taken something this horrific to maybe rethink that," Laird continues. "Had it not been for this, I don't know if it would have ever really shifted. And we'll see how long it really lasts now. But at least there's a conversation on a different level than there was a year ago."
Marco D'Angelo, founder and Chief Strategist at Platform PR, agrees. "At the start of this, I was thinking about what we can do different, and to me it feels like the fashion industry hasn't been taking any notes. I was really shocked."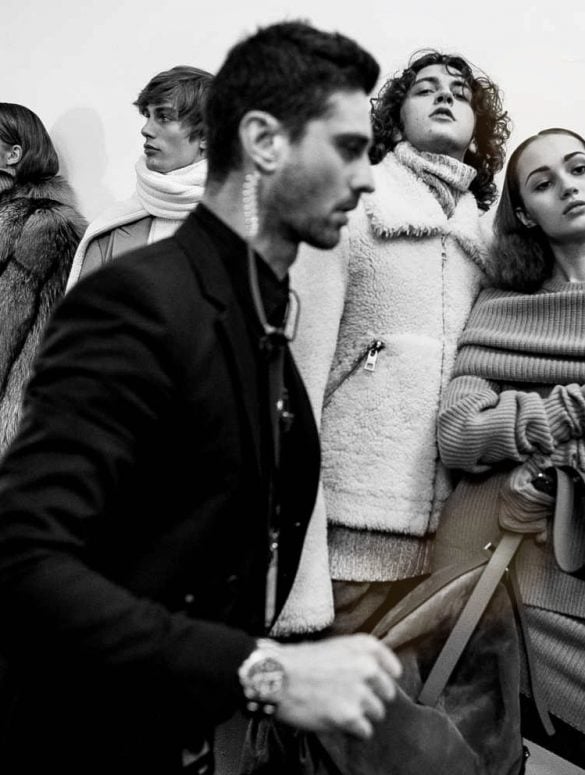 That's been one of the biggest misses for me, in terms of how, in the midst of one of the biggest COVID scenarios that far, people were just talking about going back to live shows, like nothing had ever happened. Everyone had this vision of continuing, to inject a level of optimism, but it also makes me think that for 2021, you have to be cautious moving forward. You should have been cautious moving forward from the beginning.

— Marco D'Angelo, Founder and Chief Strategist at Platform PR
But, he insists, that caution shouldn't extend to rejecting change now that the efficiencies of previous business practices have been found wanting.
"Moving to an older system right now is probably not the right timing. You have to read the room, you have to understand that maybe now, the old-fashioned system isn't right: it's OK to take a break, it's OK to figure out what each brand needs in order to survive. Imposing the same system when a brand is struggling for capital or trying to get rid of old merchandise – that is perhaps not the best way to blend in with the environment. Which is kind of sad, there was a bit of a missed opportunity."
What does this mean in practice? Taking the old advertising model as an example, D'Angelo notes how obvious and much needed change has been accelerated by current circumstances.
"In marketing, we are always talking about experience, but we are really pivoting – COVID has made us step back and understand, OK what can we do with our dollars, how do we maximize the opportunity? So not just using the usual advertising tools that we have."

— Marco D'Angelo
For instance, instead of booking print ads and online banner space, Platform has been working with their clients to think smarter, adapting traditional product placement strategies to create virtual gift bags for live-streamed events. "We just did something for Augustinus Bader skincare, where we teamed up with the Wall Street Journal for their Innovators Award, so all their remote viewers receive a kit offering them one of our beauty products for free – and that became a great way of getting the product in the hands of this amazing list of people."
For Lucien Pagès, founder of the eponymous communications agency, introducing a physical element to digital solutions can make all the difference.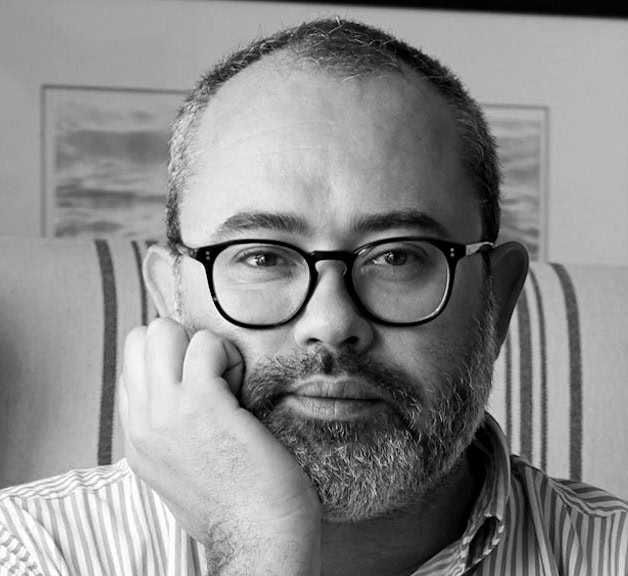 We work on a lot of digital shows, and for most of our brands we are still sending a gift box and a printed invitation because it feels absolutely necessary to still have something physical to offer the guests to catch their attention, instead of going full digital. So the digital world is not enough on its own to ensure success.

— Lucien Pagès, Founder of Lucien Pagès
A case in point is JW Anderson / Loewe's 'Show in a Box' concept. "From my understanding, these 'shows in a box' drove more traffic than a traditional show," remarks Pagès. "That's incredible – and the initiatives themselves were amazing – but it's also important to bear in mind the context: physical shows were a very challenging option, and there was a real focus on digital alternatives. People were more receptive to digital experience and curious about new ways of doing things. Jonathan Anderson came up with an amazing proposal and it's an example that is always quoted by everybody as a success at that time."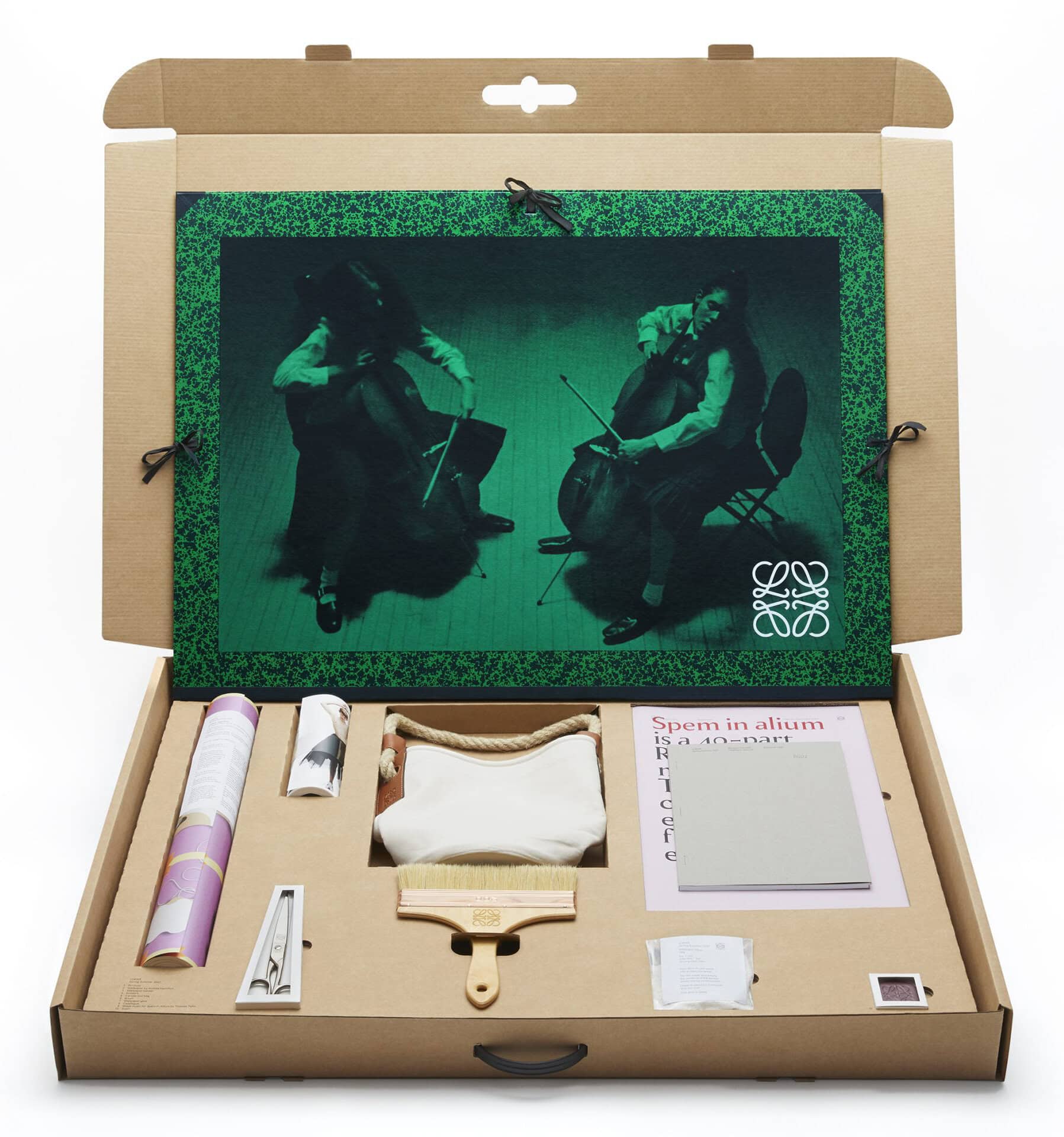 JW Anderson continued to explore the crossover between digital and physical in new and unexpected ways by sharing the pattern for their popular colourblock cardigan worn by Harry Styles in 2020. They recently announced that over 10,000 customers had downloaded the plans and crocheted their own version: a smart way to engage your audience in lockdown (and of course the results were then shared on social media, completing the circle of digital engagement).
"So when you look at your communication and marketing strategy for next year, you need to think – how do I make my dollar stand for something even more meaningful and that makes sense for your brand?" D'Angelo summarizes.
If there is a way of gifting through a brand to a media partner; if there is a way of reaching new customers through that rather than just a social media banner or an ad page… really think outside the box, try to get back into 2021 with a little bit more creative thinking.

— Marco D'Angelo
Editors Pivot Into Influencers
This is something Katie Grand, the stylist and founder of Pop and Love magazines, has made tantalizing hints about as she prepares to launch her new project, The Perfect Magazine – which, with a certain inevitably, isn't just a magazine, of course. Instead, her new venture will champion a multi-channel storytelling, where editorial, advertorial, client and campaign work will be interchangeable. In her words, "I only really know how to do one thing… we'd be working towards digital projects, magazines, exhibitions, TikTok, YouTube projects… this multimedia thing."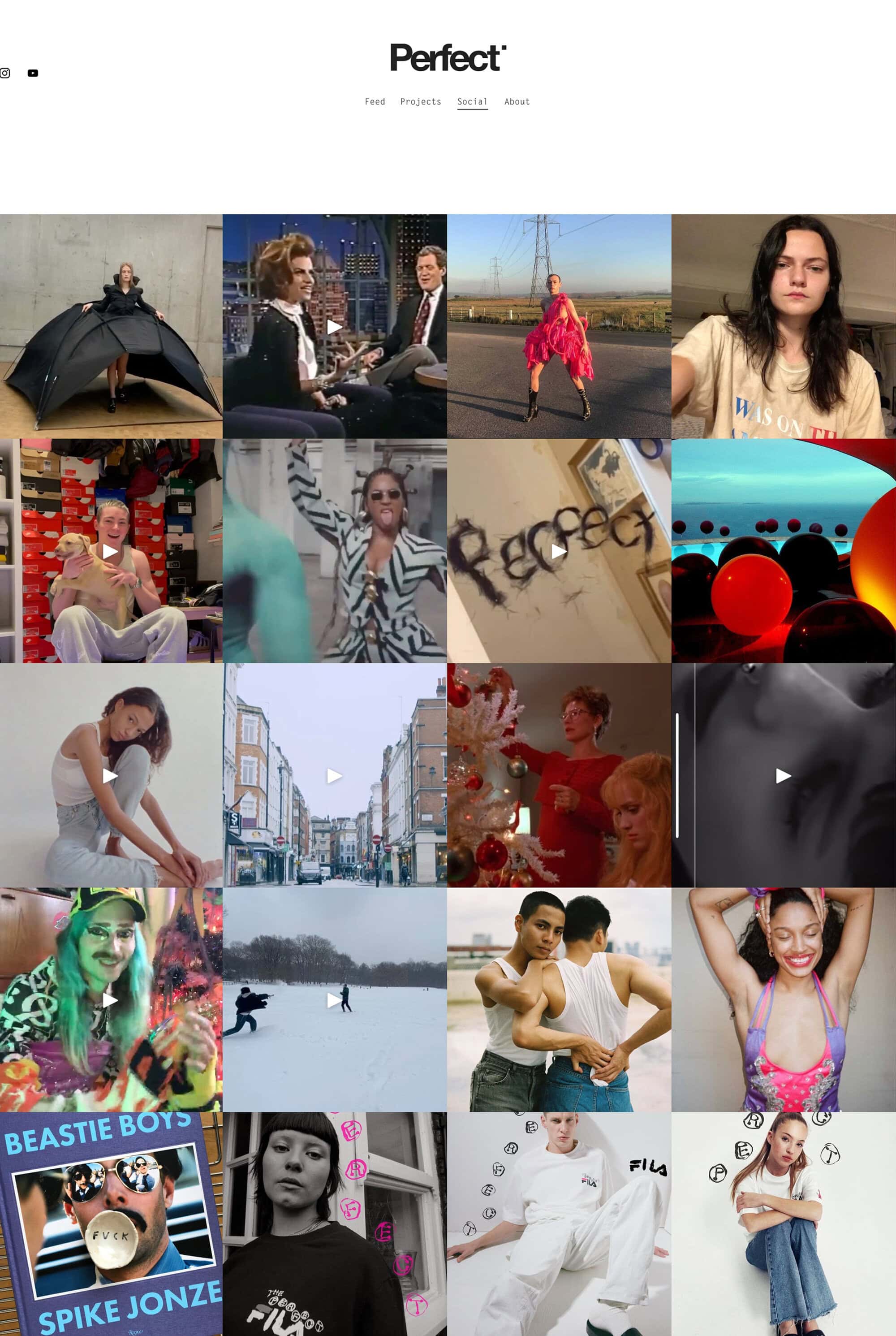 While in many ways representing a shift in mindset, it's only really reflecting a change that has already happened in media, with each brief or story pitched to the medium that best suits it. As Pagès notes, "Every meeting we have now is about thinking outside of the box. All my presentations are about new ideas, the more crazy they are – the more arty the better. If came back with a presentation saying, 'Oh I will give an exclusive to a magazine,' they would look at me as if I was almost a retired PR! People are daring to do more."
"There is this challenge of surprise and novelty – how you can capture the imagination. So the more crazy the idea, the more it is welcome. As a communication person, it is the first time I've seen such a high level of expectation around thinking differently."

— Lucien Pagès
This is the symptomatic of a trend that D'Angelo has noted, whereby mainstream fashion media merges with influencers. "You're going to see a lot of editors – fashion editors, beauty editors, even editors-in-chief – understanding that they now need to be their own 'vessels'. It's not just following the ad print buying model anymore. You'll see a lot of these people trying to boost their social following and recommending more and more. I've seen, as a case in point, Michelle Lee (Editor-in-Chief, Allure) pushing her content really strongly; I've seen Nikki Ogunnaike (Harper's Bazaar Digital Director) and Will Welch (Global Brand Editorial Director, GQ), always pushing the boundaries on Instagram as well. You're definitely going to see these people becoming more relevant even than the magazine itself."
Edward Enninful OBE is a case in point. His stellar rise from influential stylist and fashion editor to Editor-in-Chief of British Vogue – to his new role as Vogue's European Editorial Director has been founded on an implicit understanding – both by himself and his employers at Condé Nast – that the role of editor has always been that of a proto-influencer. By definition, fashion media editors have stayed ahead of the pack, demonstrated their immaculate taste, and built social media following. Indeed, on the eve of the relaunch of The Face magazine, its legendary founder Nick Logan told me, "Magazines should be a rallying point… The Face was about forming a network, pre-Facebook."
The difference now is that editors can draw on a far larger social media following than they can readers (as Enninful's 1.1 million Instagram followers) – and arguably command a far more powerful reach as a result. "Magazines have become almost like brick and mortar retail," explains D'Angelo. "You need to have a magazine to show the feeling and vibe of your brand, but then your editors and everybody else that works for you become the vessels for making money. Looking at Allure for example, we actually think it's more profitable and effective to have Michelle Lee talking on Instagram about your product. It's more relevant for your audience than an ad on a print page or a banner on digital. They look at it and then they can buy it with a swipe up. So I think you're going to see a lot of these people tag and reach out to influencers for brand visibility."
Meanwhile, reports of the death of influencers may have been greatly exaggerated. "What I've noticed for 2021," continues D'Angelo, "Is that I feel the whole Generation Z and millennials and micro-influencers in their platforms are still going to be very powerful – and on platforms rather than in print or other digital outlets. The consumer is very savvy and relies on these people that they can relate to. So it's more about having somebody like me that I can rely on telling me what to buy. That's been very effective.
We've done a lot of influencer marketing, even though I've read that influencer marketing doesn't work – I can't understand why, because it has been such a great and successful tactic in marketing communications, to be able to have the consumer understand what this person likes, see what they're advertising from their own home and buy from them. And I do think that's going to become even stronger.

— Marco D'Angelo
Perhaps the change we see in this sphere will be in a less elitist interpretation of what an 'influencer' represents. Rather than someone living an inaccessible luxury lifestyle from impossibly beautiful locations we know they haven't paid for themselves, perhaps we will see a shift towards a more peer-to-peer relationship – with recommendations from people we trust. Indeed, maybe our sense of who we trust has changed?
"Absolutely," says Laird. "And also just how you value your time and your circle of things around your life – be that the people or the brands you interact with, where you put your money, where you put your time, where you put your energy. I think people are thinking about that a little bit more, and not letting it be so… silly."
"That doesn't mean there can't be spontaneous, fun things. But there just became this bitchy, surface layer that was so pervasive before all this. And now – we don't really have time for that, first of all. But of course sometimes you'll be flipping channels on the TV, and sometimes that escapism of watching something mindless like a Real Housewives show can be just as valid. But I think that will be in the minority."
There is, of course, a perception gap to be addressed here: luxury positioning and a chummy social media presence do not always fit neatly. One is aspirational and by definition exclusive: the other is attainable and inclusive. How we balance those two contrasting 'push and pull' factors will be key brand's social media communication strategies in 2021.
Finding the right channel for each respective brand, product and campaign is crucial. As D'Angelo points out, "If you're trying to do a strategy on TikTok, pushing a $250 cream is absurd, because it's not going to be the right market. So if I have a range of products, maybe the campaign on TikTok would be for a $35 hand cream. You've got to think what works there. I don't see it pushing luxury clothing. It's mostly for the Fashion Novas of the world – mass market fashion brands. But it's hard to get the appeal of an Yves Saint Laurent luxury bag on TikTok. But it's a huge, underground world – and very profitable I'm sure."
While there have been some significant, high-profile forays from leading luxury brands on the platform, D'Angelo also remarks on how TikTok takeovers could easily become the modern equivalent of website pop-up banners – to be swiped out of the way so you can reach the content you're after.
The Medium Is The Message: Is Livestream The Future?
The take-out from this is that we need to find new ways to engage the consumer through digital – and that doesn't just mean coming up with arty films and clever tech, but also thinking about the customer online experience – how do we attract and maintain attention? How do we continue to surprise and delight in order to encourage loyalty?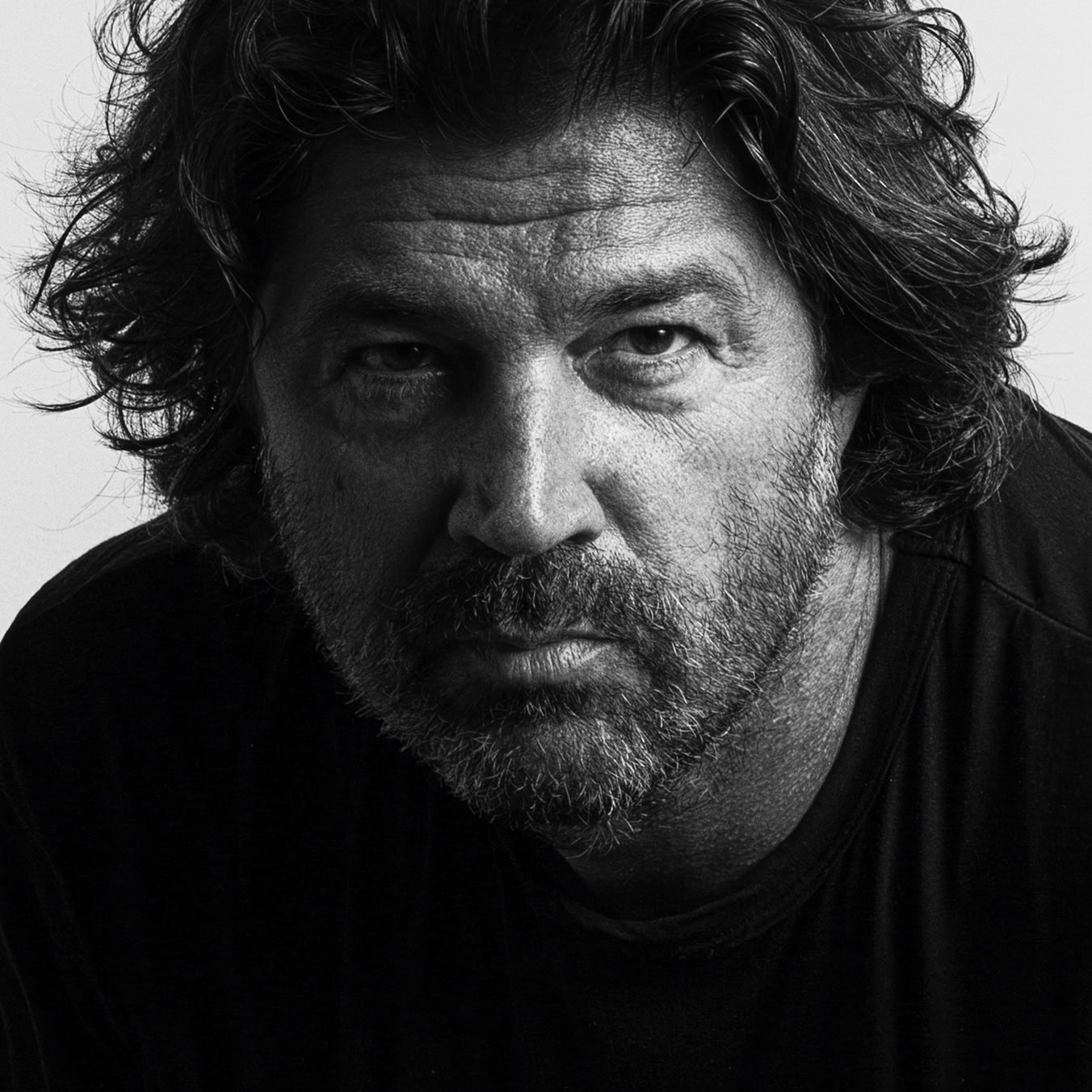 I've been talking to lots of companies and everyone is trying to find a way to use the digital platforms in a better way, and in a more inclusive and human way. I don't know if anyone has the solution yet. I've seen some very good examples, but nothing really striking. We saw some great videos at the shows, but it's just a video. I mean it's still beautiful, and very well done, but it's very much the classic approach.

— Riccardo Ruini, Founder of Riccardo Ruini Studio
With so much noise around digital shows, there is an attention problem. You might be able to reasonably expect people to turn up to physical shows throughout the course of a fashion week, but how do you make them sit in front of a screen all day? Or, more to the point, knowing that screen fatigue is bound to kick in, how do you make your digital presentation stand out?
"Don't be too clever!" says Pagès. "The problem is, most of the time, if the concept is too complicated, people don't get it."
Sometimes you see a really super smart digital experience, but after, when you talk to a fashion audience, they don't get it. And if they don't get it then we haven't managed to engage them. There is a duality where we have to be super smart and original, but the audience can't necessarily follow all these new experiences and absorb them. And people have a limited attention span.

— Lucien Pagès
One solution that is on everyone's lips for 2021 is Livestream, which brings interaction and – crucially – e-commerce – to the digital experience in a seamless way. This is a trend that is more fully developed in the Asian market: iResearch predicted that, by the end of 2020, China will have exceeded 524 million online livestreaming users. This amounts to 40% of the population and an impressive 62% of the country's internet users. Furthermore, the value of China's livestreaming e-commerce industry was $67bn in 2019 – and is expected to have doubled for 2020.
Technode notes that brands need to get on the train now (particularly as the 5G rollout will see technologies evolving fast) – leveraging livestreaming to foster brand communication and PR – focusing on branding rather than selling products in the first instance. ('It's marketing to build consumer confidence and influence consumers' consumption decisions in the long term and this is a strategy that belongs in every brand's arsenal.')
Burberry and Ralph Lauren have already dipped their toe in this market, but – as with TikTok, there is still a disconnect between the world of luxury branding and that of livestreaming, which is dominated by Key Opinion Leaders (KOLs) on multi-channel networks. While KOLs look very much like the peer-to-peer influencer model we mentioned earlier, the treadmill approach adopted by many Chinese brands means competition is fierce and there are signs that many KOLs are struggling to meet targets – while customer retention can also be an issue for brands.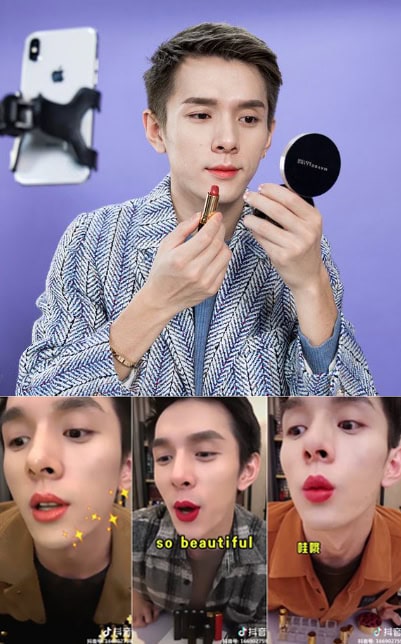 Those KOLs that do hit the right note do so with a more personalized approach, so that influencers target specific audiences with unique lifestyles, interests and shopping habits. Livestreaming is core to this market in a way that hasn't yet caught on in the West – Launchmetrics cite the example of Austin Jiaqi Li – aka Lipstick Brother – who will try on 300 lipsticks a day for his audience.
One thing is certain: as footfall continues to be slow at the start of 2021 – thanks to lockdowns, social distancing measures, and lower tourist figures – new digital innovations will continue to be at the fore. Tech was inevitably one of the big winners in 2020. Businessweek reports significant year-on-year percentage rises between Q3 2019 and Q3 2020 for US online grocery sales (+310%), DoorDash's on-demand food delivery service (+237%) and, of course, Zoom (+485% for customers with 11+ employees). Other success stories include Walmart US e-commerce sales (+79%), Amazon North American retail revenue (+39%), and Netflix membership (+23%). Expect online grocery orders and remote working technology to remain high through Q3 2021.
The question for fashion communications is how to best utilize new technology. Expect to see new uses of augmented reality and AI, social shopping, gamification, and increased personalization. The way brands use these innovations to connect with and communicate with their audience will be vital.
"What I notice is that the brand wants to talk to the individual much more," says Pagès. "Even though we are more globalized, they want to talk to each one of us. Which is challenging! But as well, as for the moment, the only response is digital, so I think there is also this over-digital work, which is a bit strange. Everything is digital, and at the moment you are bored, because we are still human beings. So I think, while the brands want to touch the individual through digital, there is balance to be found, because too much reliance on digital brings them to the non-individual world. It's true that through social media, digital is a good way to talk directly to your audience and to your consumer community, but right now there is a lot. For sure it will become more balanced."
New Visions For Digital And Beyond
That isn't to ignore the fact that there was plenty of wheat amongst the chaff when it came to digital presentations in 2020. Those that particularly stood out for our panel amongst the SS21 shows included Jeremy Scott's puppet-show presentation for Moschino (complete with miniature versions of Anna Wintour, Edward Enninful, and Vanessa Friedman); the five specially commissioned films (by Juergen Teller, Willy Vanderperre, Joanna Piotrowska, Terence Nane, and Martine Syms) for Miuccia Prada's final solo show; Raf Simons' womenswear debut; Jonathan Glazer's short for Alexander McQueen and a 3D-rendered Bella Hadid as a virtual Greek fantasy avatar for Mugler. And then of course, there was Gucci…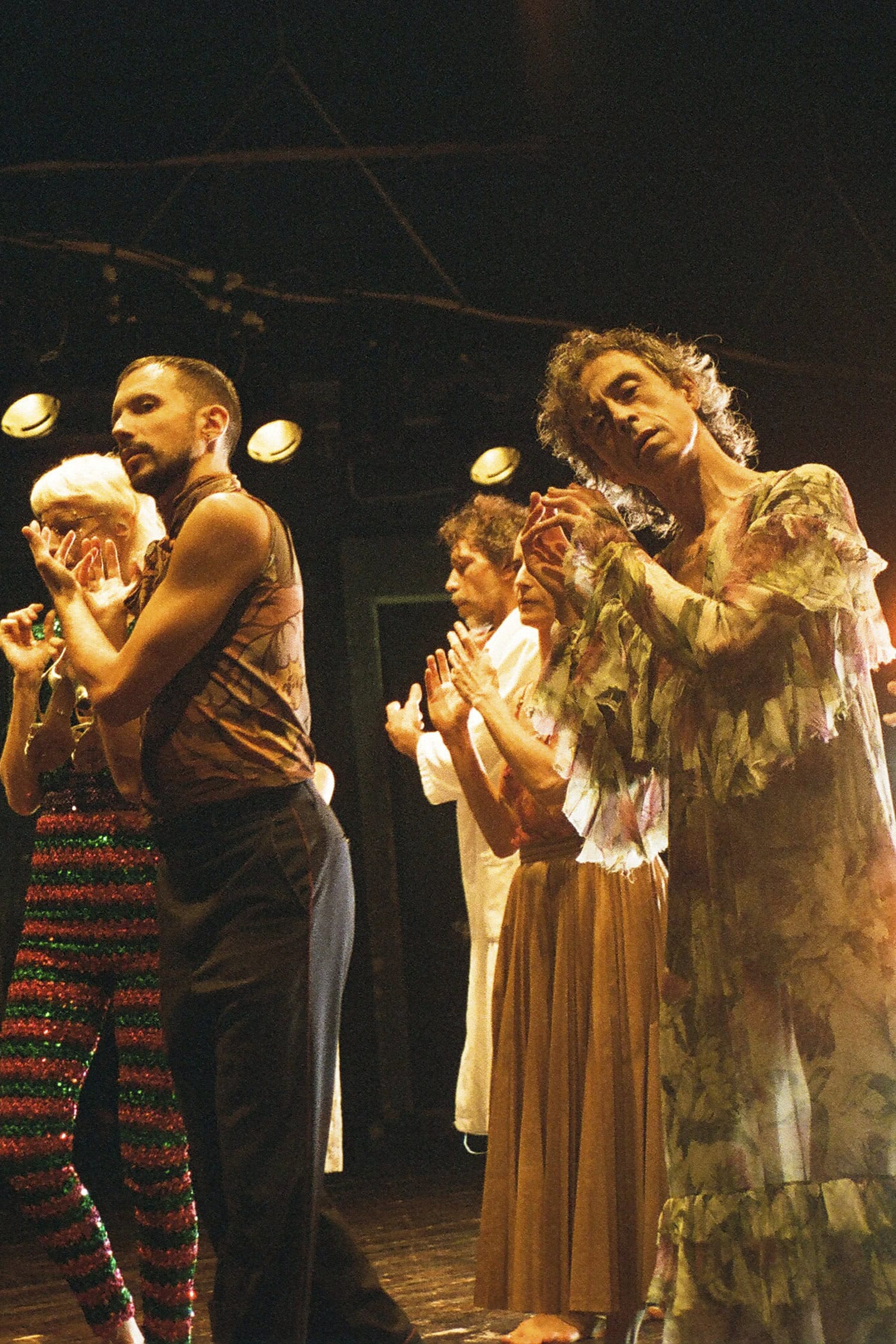 "I think the Gucci approach might be something more people explore, treating it as an event and with a bit of humor," says Ruini of Guccifest, their 'Virtual Fashion Film Festival'.
Obviously Gucci was one of the brands that have done it really well. They didn't want to change the formula right at the beginning [of lockdown], but maybe this was the right time – I did feel a seven-day series of events is maybe something that should be thought about and wouldn't work for every brand, but it was very well done.


— Marco D'Angelo
"Things like [the pandemic] always push people to be creative; and creative people thrive on that," says Laird. "Alessandro Michele is a perfect example – he is one of the most creative people in our industry – in fact bigger than that, in the world. People react to the times they're in, and the most creative people are going to come up with inspiring solutions that are innovative and start to push things forward. So I think that's a perfect example. There are going to be so many people who just follow along and do what's been done before, but there's always that small percentage of people that innovate. And it's part of who they are – part of their essence."
Of course, not everyone can draw on the filmmaking skills of Gus Van Sant and get Harry Styles to parade in a dress for them like Michele can. But everyone can draw on the ability of fashion to deliver fantasy and escapism when times are hard. "I think there's always a place for creativity in beauty and inspiration in our industry, and that has to be maintained," says Laird, citing Balenciaga's use of Occular Rift technology as another interesting route for digital/physical crossover. "But I think you need to try and do it in a more responsible way today. It's almost like that is the new luxury – just to be indulgent because you want to is almost… not just vulgar, but also disrespectful."
So I think the brands to me that will emerge from this stronger and have more powerful relationships with their customers and connect in a more relevant way to new generations will be the ones that can combine their craft, their creativity, their strengths, their purpose, their product… with a responsible, relevant way of showing up in the world right now.

— Trey Laird
The tension between a respectful, 'less is more' approach and the need for escapism is one that can be embraced, however. You don't want to be tone-deaf and set the wrong mood for your brand, but on the other hand, there's a need for the fantasy that fashion can give you, if only to lift the mood.
"I agree," says D'Angelo. "But I feel that's not going to be September. I'm talking just from my experience with my clients, where there have been a lot of conversations around when is the right timing for that. Considering that in Q1 and Q2 we are still going to be facing questions of who will get the vaccine first, what rate, are people even skeptical of taking it? So there's all that to consider when you're thinking about events. Which is why we feel that September will be the right moment. We've been asked already about doing things in February, what do we think about Fashion Week then – but I do feel that's still too early and we need to be mindful of all these deaths worldwide. If you don't consider that in your strategy, it's a very silly way to approach communication and reaching out to your consumer. There's still a long time to go. We're optimistic but we cannot escape the fact that people still can't pay their rent."
For Pagès, the changes heralded by the pandemic are long overdue.
A lot of people say that crises don't change the world – they just accelerate things that were there anyway. And it's exactly the case for digital. We were already in that world, but now we are fully into it.

— Lucien Pagès
"I'm sure now, even if everything goes back to normal, I will have far fewer meetings in person, because we know that we can do it just as well in Zoom. We'll already have been doing it for a year. And the same for fashion shows and fashion weeks," Pagès continues. "We went into a mixture of physical and digital, and we will probably stay there. And that's good as well, because there are people who maybe cannot afford to do a show, but now they will do something digitally, and it will be a perfect way of presenting their work without looking like that cannot afford a show."
"The only reason why New York Fashion Week could have still have gone ahead is due to being able to do sponsorships and partnerships with brands," D'Angelo points out. "Take Lowe's with Jason Wu for example – a very interesting and very different type of partnership: you have Lowe's who do supplies for home and gardening, doing something with a designer, which is very unexpected. I think it's great – but it also shows that brands are still struggling for funds. So doing something in February might be a little too soon. And on top of that I don't think you will be want to be paying thousands and thousands of dollars on dresses in January. There will inevitably be a 'New Year, new you' approach, where you've already spent a lot of money in December so you'll see less spending… so for all those reasons it seems a little premature. But who knows? Hopefully I'll be proven wrong!"
While acknowledging that digital fashion shows can't have the same captivating effect of live shows, D'Angelo was still enthused by the amount of creativity showcased by those who were encouraged to think outside the box: "Brendan Maxwell, for example, injected a level of positivism that we needed. It was also smart adding Lady Gaga singing 'Free Woman' – the music was a great way of conveying that emotion. Also Oscar de la Renta showed a great way of teaming up with and leveraging top models – using Irina Shayk for one of their lookbooks, for example. And that was a nice way of referencing the archive and paying homage to the house. I feel that in 2021 you will see a lot more of that referencing – going back to the house codes, because that always sells. So maybe it will feel a little more muted at first, with more reference to the brand ethos. It's a way of staying safe, let's be honest, but it's also a way of establishing a connection with the consumer. Again going back to Gucci, I feel they were able to captivate a different kind of audience – maybe not for everyone, but at least they were able to showcase new talent, which goes back to your mission for the brand, and they're doing that really well while at the same time advocating for their causes."
The one aspect that all our panelists agreed on was an overwhelming sense of positivity: that in the bleakest of times, creativity and imagination has been brought to the fore, coupled with a greater sense of responsibility and connection with the audience.
Hopefully there can be a return to a kinder world, and that that can be reflected in all our work. Whether you're a designer or a creative director or a photographer or a marketer, you want to be inspired by the world around you.

— Marco D'Angelo
"We've all been reacting to the challenges of these past couple of seasons and that's produced some interesting things," continues D'Angelo. "I think to be able to react to more of a sense of hope and positive change – that hopefully will reflect something inspiring in all of our work. In the words you write, or campaigns you shoot, or the brands that get created, the shows that are put on, th e products that are designed. So the biggest thing for me is that we are going into a more optimistic time." continues D'Angelo. "Politically, with this crisis, and culturally, it has been such a challenging year. And so it's nice to think it's hopefully starting to shift towards a new chapter."
Stay Tuned for The State of the Union : Part 2
---