---
BY MARK HOOPER
A Look At How Fashion Creatives Are Creating | Willy Vanderperre, Josh Olins & Others Share
With enforced isolation around the globe, we're all having to find new ways to work and create from home. Necessity is the mother of invention, and all that. So we thought we'd take the opportunity to talk to some of the best creatives in the business to find out how they're keeping themselves occupied – and gainfully employed – while maintaining their state-sanctioned distance…
Thanks to Instagram, Zoom, Teams, TikTok, WhatsApp and the rest, there's never been a generation more prepared for a lockdown than ours. And there are plenty of precedents for those looking for a little creative inspiration. Two of the best projects (from two of my favorite photographers) are also the most simple: Jason Evans has run thedailynice.com since 2004 with a modest agenda: to counterbalance the fear and guilt spread by the tabloid media with a single, 'nice' image, uploaded daily.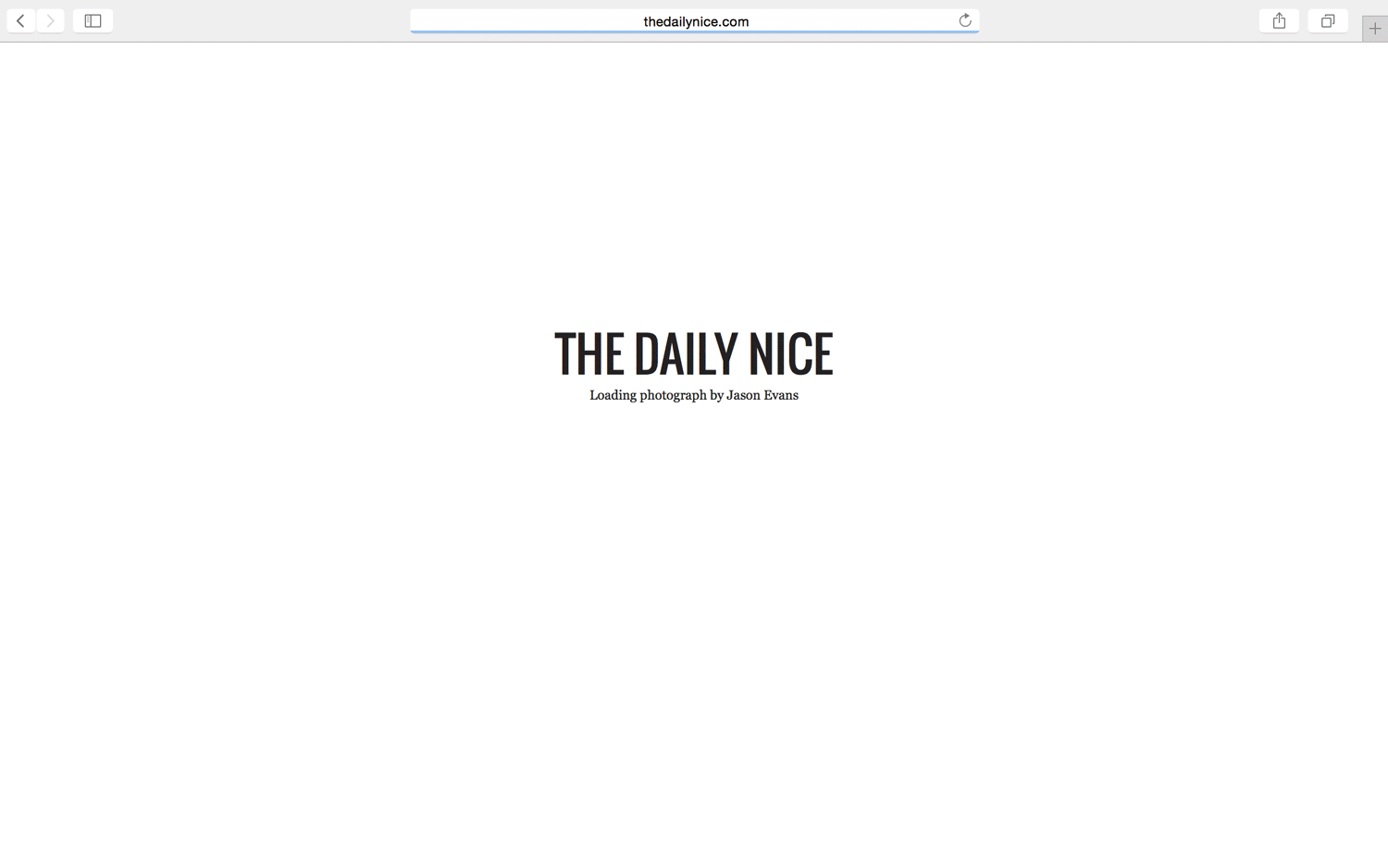 Similarly, Mark Mattock's The Kitchen Sink Diaries has been running since late 2018 – but it has never been more timely – a reminder that beauty can be found anywhere – especially from his singular viewpoint (one that is familiar to us all in the Spring of 2020).
In hope that we might provide a spark of stimulation or motivation, we put out a call to discover what projects – be they personal or commercial – people are working on right now – and a few words of wisdom from the finest in the business…
Willy Vanderperre
It is a time of reflection and going back to basics. Social distancing means that all the work is personal, as we can't work in a team. Due to the travel limitations induced by governments, we are obliged to stay within the parameters of our home. All of this creates a certain space and provides room to explore new ways of approaching a photographic shoot.

– Willy Vanderperre
I've recently worked on a project connecting girls from over the world via Skype/Facetime/WhatsApp, for instance.
These times – and the restrictions – also allow us to pay even more attention to or daily environment, to explore and discover new things which, in normal times, we pass by and seem to take for granted, or don't even notice. I am working on how to express these discoveries through images. It is a project in the making: a visual translation.
Next to that, I am currently finishing the script for my second short feature, which like many projects is been pushed to a later date.
Looking forward to the new future, I hope we can also re-open the 'hurt, burn, ruin and more' show in London. Its opening night and the party fell on March 12, the night the new reality hit us hard: that is why I feel a resurrection of the show is relevant. More than a re-opening, if it happens, I am also revisiting the curation.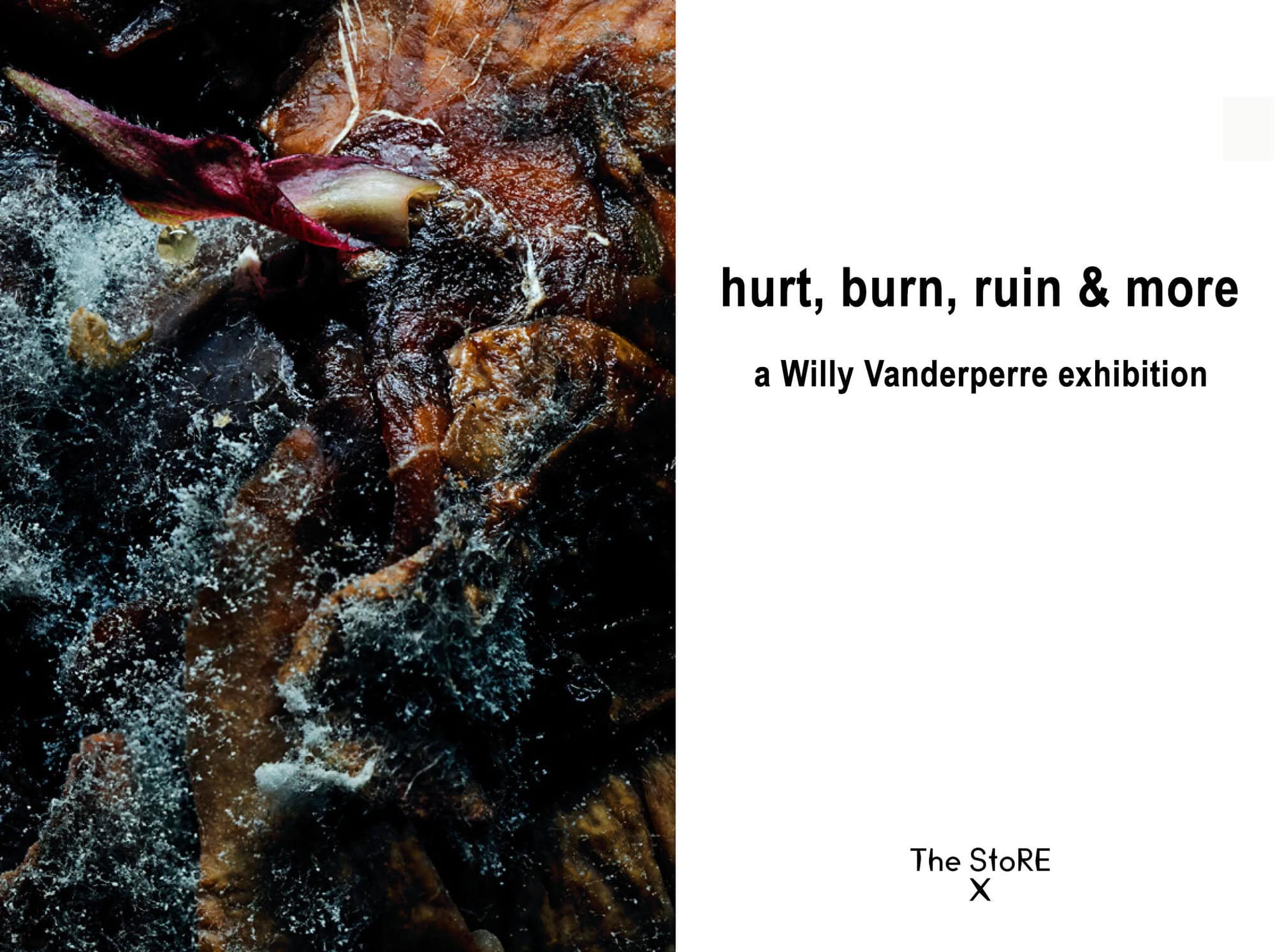 Josh Olins
Like everyone, I'm occasionally struggling to deal with the reality of what's going on. We always have flowers in the house – although these days it's limited to what might be available if we have to leave for groceries and happen to see something nice. I created the Tulips image after I did another similar picture for Pleasure Garden Magazine for an Instagram project they are doing so it did get me thinking about a little project that I could do during isolation… but again it just depends on what's available… let's see what happens!

– Josh Olins
Other than that I've been working on a brutalist concrete planter design which I'm quite excited about: I've been in the cellar building the formwork for the past few days. It's nice to have these little projects to keep you busy. Hoping to pour the concrete this week so I'll let you know how it works out…!
Philip Sinden
I shot these 'Isolation Still Lives' just for me, as something to do. My son sells the shoes (a Resale, Supreme type of thin ) so we have a large supply, and it seemed like a good idea. I'm shooting some more tomorrow funnily enough.

– Philip Sinden
It's also because I can't really shoot fashion or portraits right now and want to continue to work. Other than people in queues at the supermarkets, which I shot a few of early on before the two-meter spacing rule came into play. And shuttered pubs…!
Robin Broadbent
I'm shooting projects in my home, after bringing back the basics from the studio a few weeks ago. At the moment I am working on a job for a high-end cosmetic company, but all top secret! And more projects are being lined up. I'm really quite enjoying shooting at home!

– Robin Broadbent
This jewelry story for Town & Country was shot a while ago – so not done in my home – but it matches the themes of home baking and exercise that we are seeing right now. I was hoping to be shooting some much more personal projects – I will still have time for that I think!
Jethro Marshall
I've been trying to base more shoots near my home in the South West of the UK for a few years, often supplementing bigger productions with small add-ons/still life shoots down here. With the benefit of the extended time window in which to shoot, suddenly you're able to wait for the best light -– you know intimately the best places at the best time of day. With fewer (or no other!) humans, your flexibility and overheads decrease. It's liberating: like any restriction, it demands more creative thinking to overcome.

– Jethro Marshall
Having commissioned work for ten years and now shooting for last five, I have a good idea of what clients want and why they might select one photographer or filmmaker over another. Apart from style, it's sometimes what they can offer practically to shortcut the laborious, expensive production process. I'm lucky to live near the beach, rurally, in a famously beautiful environment – and in an original 1960s designed house. This context allows me to offer easily accessible drama and beauty that in times of lockdown feel like a big bonus.
I just shot this campaign for Folk in the garden, solo. I also did a Gloverall kids story with just me and child – duo! And I'm talking to handbag brand to create an outdoor story, all shot ambiently, in landscape.
David Slijper
Luckily I have a studio space that is private, so in between being on major toddler childcare duty, I do have a place to be creative. I have built a makeshift darkroom to make platinum prints, and repurposed a screen-printing machine to be able to work as a vacuum press/UV light source to expose large negatives onto paper.

– David Slijper
I have two projects that I'm starting to print: a set of landscapes of Los Angeles, in all its lonely and strange geometries, and also a set of images of new models who came to castings in fashion week. The models are kind of vulnerable and strange but beautiful, and completely without artifice, showing up without a clue, and with no direction from me what to do.

I'm still just getting into the first print tests. Platinum is a temperamental process where everything matters, from the acidity of the paper to the humidity in the room. But I love the idea of the materials determining the finished work. It's the opposite of commercial fashion photography, where the digital image can be constantly tweaked in an endless process of iteration. In printmaking, you have to let the materials speak for themselves, and that's a kind of freedom all of its own. It's slow work – made harder with young kids who cannot go to daycare!
---