By Long Nguyen
Great fashion inevitably reflects and inherits the era and the culture that spawned it.
Technological innovation combined with old tactical ways clashed in creating the optimization of the 'show' experience for audiences at the physical locations and beyond.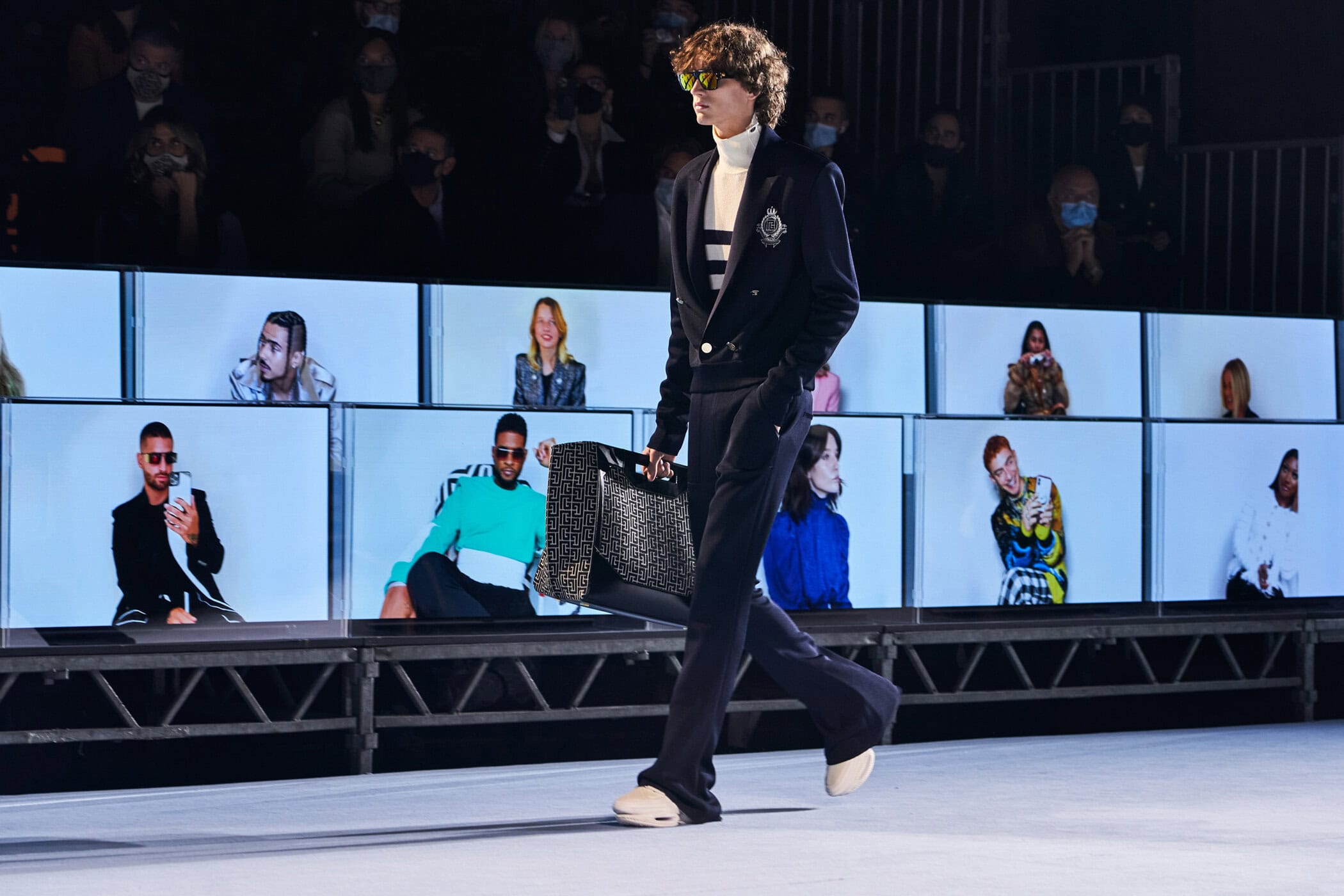 What is the fashion show experience with or without the fashion show has become the conundrum of fashion houses as they pondered the methodology of presenting a new collection. This digital era is not sufficient for audiences to be satisfied with just one great show.
The pandemic has made these changes already seeding in the past few years much more visible, and adoptions of new ways speedier if only temporary acclimatization to the current moment.
Luxury brands would rather stick to the formula of live fashion shows that worked in the past than experiment too much with new formulations for the future in a changing landscape, despite the pandemic's destabilizing forces and impacts.
In one sense, it would be tragic that the pandemic earthquake did not cause a large enough seismic wave to sweep aside old thinking. In another, it would be equally awful if brands quickly revert to old ways when their audience and consumer base may have moved on to adopt innovative ways.
Beyond the immediacy of promoting a new collection, a physical fashion show's principal goal is the communication of the ethos and the aesthetics of the house and the thinking and sartorial work of the specific designer.
But fashion shows in the past decade have been so commercial. Even when spending huge budgets in encapsulating the clothes with staging gimmicks, the clothes themselves lacked any depth and vision of those powerful shows in the mid-1990s – the era that saw the rise of Martin Margiela, Helmut Lang, Miuccia Prada, Tom Ford, Raf Simons, Alexander McQueen, and John Galliano.
The most significant fashion shows of all time came from the decade 1994-2004 era where the level of creativity in fashion and all other expressive forms of arts and music were at their heights, never to merge in the same forceful manner again. Then fashion was a multi-sensory experience where the rawness seen and felt on the runway ruminated far beyond the confines of fashion to define the culture at large and connect fashion to the human experience's physicality. What is absent today in the different manifestations of fashion shows is precisely this ability of a show to crystalize a greater cultural moment of which fashion is an intrinsic part along with the visual arts, music, cinema, and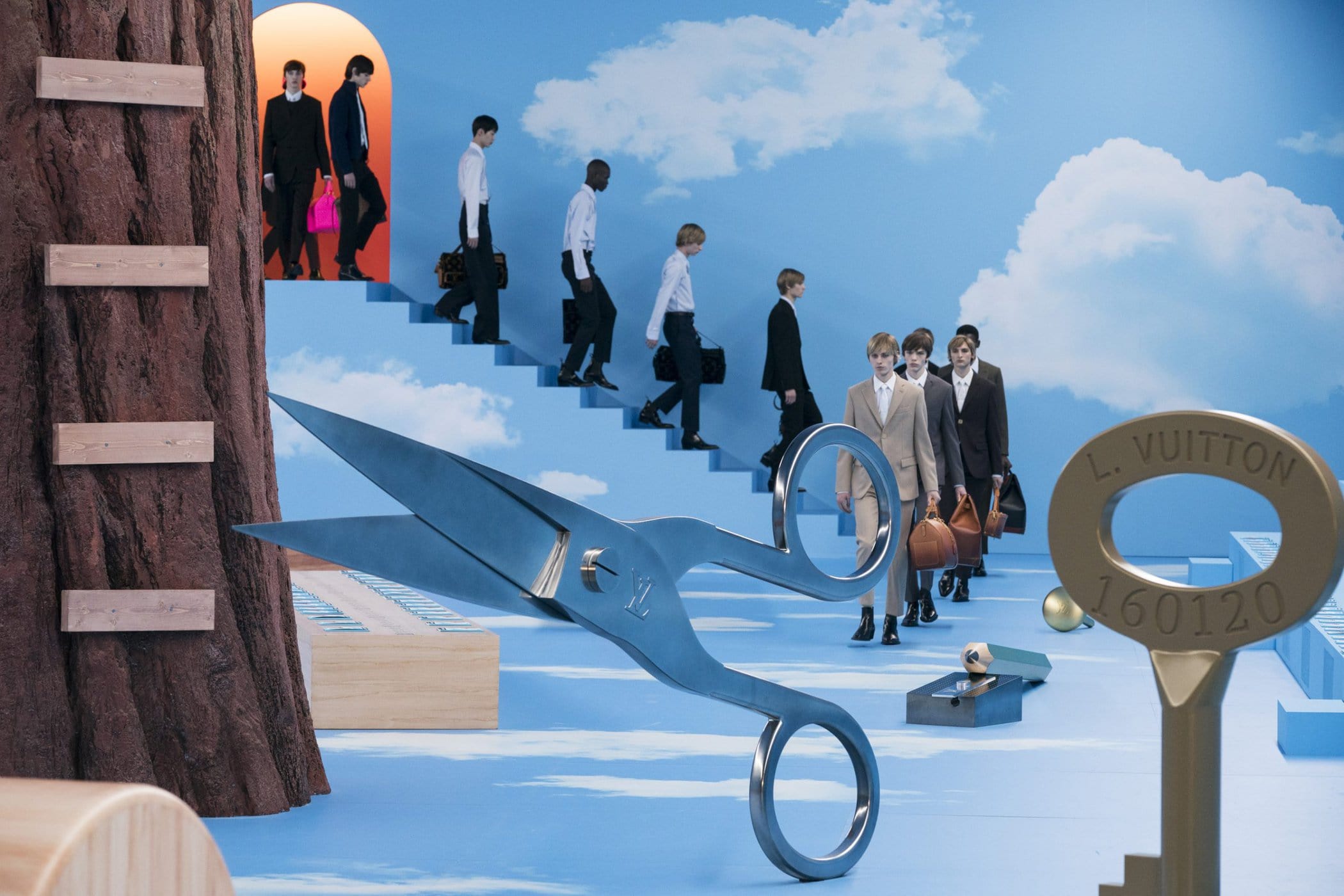 Today, giant spectacle shows like Dior, Chanel, and Louis Vuitton don't compare to the giant shows of the past where the idea of fashion was the central tenet, not the staging.
Today, we don't have a new Martin Margiela, a new Rei Kawakubo, a new Helmut Lang, or a new Yohji Yamamoto, for example, designers who can disrupt the fashion system primarily with their work in the exploration of the limits of fashion designs. Now and more and more, far-flung and exotic locations and artsy sets have replaced innovative thinking, and honestly, these are the kinds of shows no one should miss.
But fashion brands' obsessive mind melt over audience metrics amplified by the deployment of the crop of influencers that billed themselves as the pillars of fashion's democratization may be misplaced. In reality, these influencers are insiders reaping these brands' rewards in terms of monetary and product gifts. They are just as elitist as the traditional magazine editors before them.
The latter espoused intimate relationships with these same brands.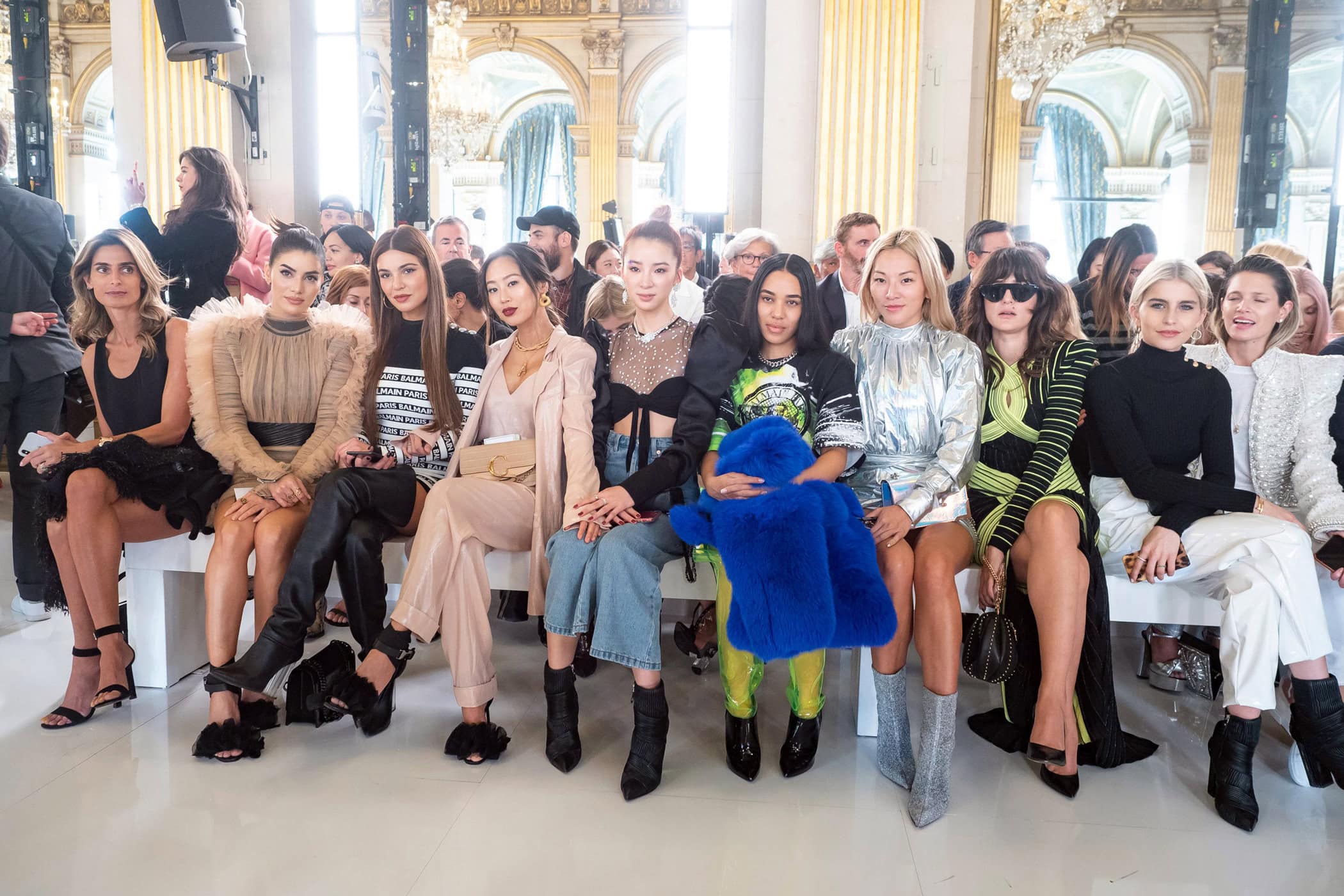 Never doubt for a moment that the brands don't already have these youngsters, the likes of Susie Bubble, Bryanboy, Tina Leung, and a host of other familiar names and faces like Chiara Ferragni, who populate the different strata of this digital superhighway, deep inside their pockets. Very few of these influencers have done anything creative at all. Their daily posting feels so inauthentic: they are just bland posing their staged and faux selfies with all the necessary ridiculous tag lines in their latest bags, clothes, and shoes sent by the brands for this same purpose.
How are these processes still attractive to the brands so keen on controlling the messages, and are there really a large audience who even care about what these influencers say/post to make any difference?
A fashion show amplified by these influencers' help is just the same as how the traditional editors write their reports from the shows – it's only that the time has gotten infinitely shorter and faster; perhaps with speed came less creativity in output.
The real problem lies in the fact that the absolute majority of the fashion shows in all the five global cities are too plain, too straightforward, and too dull for the digital audience, which comprises, for the most part, the real audience.
How can drab clothes create any excitement? Perhaps those more commercial brands can utilize other platforms creatively, although this is wishful thinking.
Hybrids models will mix the future shows as it has always been in recent years, just not as forcefully executed in more urgent ways than now. It's the same as what is happening in the office work structure where it became more critical for companies to access needed talent wherever than at any specified location.
Fashion shows are now more accessible to people anywhere and at any time than just at a certain time according to a centralized schedule. The fact that the spring 2021 show season ended a few days before Christmas in late December meant the show season's dispersal over an extended period where all the Kering brands chose to launch their spring collections after eschewing the traditional fashion calendar. Would these Kering brands somehow plot a return to the standard schedule? Unlikely, like Gucci, Saint Laurent, Balenciaga, Bottega Veneta, and Alexander McQueen have found their rhythms, choosing a time frame where little else was happening in or out of fashion.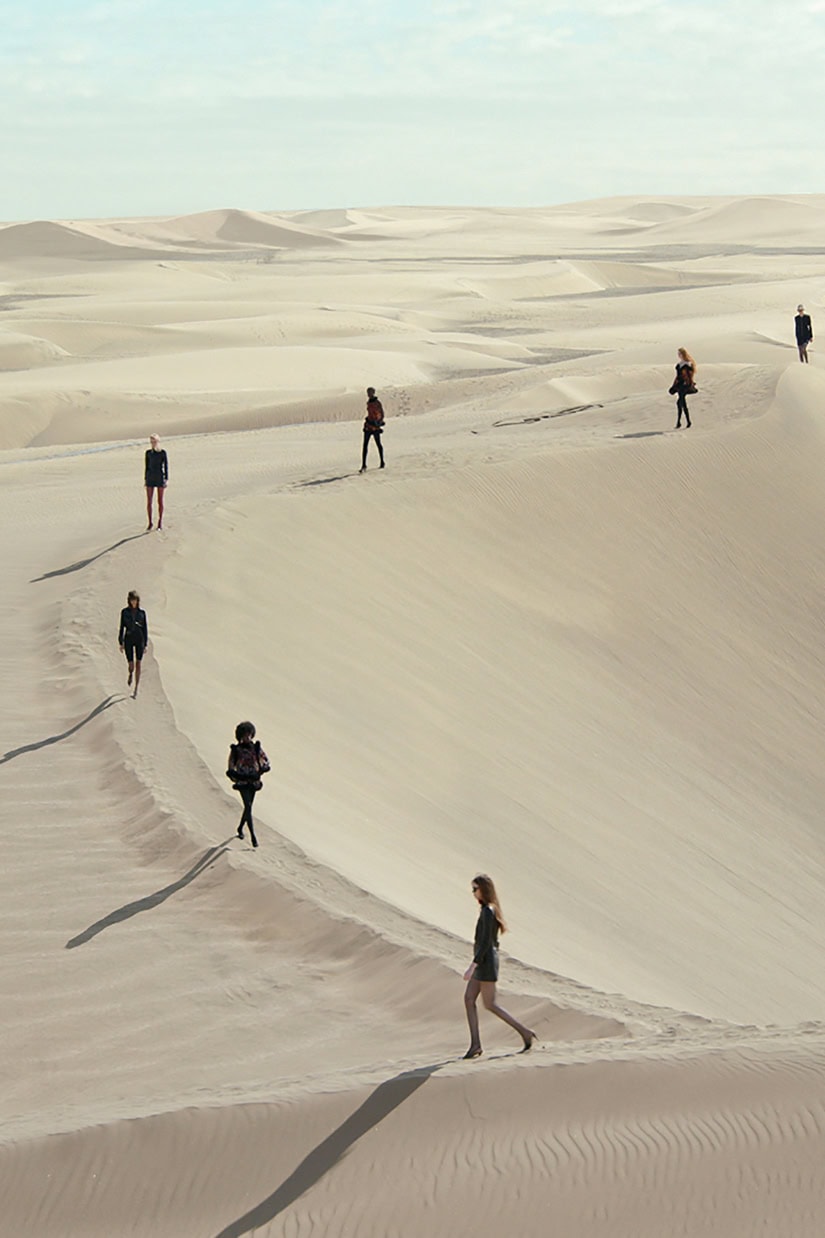 In this way, they can focus on customers as the target of these film-based phases, even in Saint Laurent's case, transforming a runway show on the desert sand into an art film event. And that is the new thing – making a recorded runway show without an audience into a symbolic and narrative short video that can have longevity in the digital realm.
The pandemic and its aftershocks have cast off the veneer that fashion shows had held for so many years, like a brain supercharged with endorphins. But this does not necessarily mean that physical fashion shows are obsolete – they are not.
Shows are even more crucial now than ever to distinguish the brand's experiential content, but only if these shows have the creative worth to stand out amidst the multitude of other available content.
Fashion brands have yet to cultivate a cult fan base of devout followers similar to how porn stars and other amateurs non-adult content creators-providers have harnessed a huge fan base with fresh weekly content on new subscription-based social media sites like OnlyFans, just4fans, and 4myfans for starters. Founded in September 2016 and based in London, the biggest of these fandom sites is OnlyFans. At the end of 2020, over 100 million registered users have garnered, and over one plus million content creators on the platform. Can fashion brands generate any content of value that fans would pay a monthly subscription fee?
Fashion brands have yet to understand, exploit, and create this level of emotional connections with fans or potential consumers despite spending hefty budgets each season on marketing and advertising on all platforms, from print to social media. According to a Brazilian porn site Max & Gatos, which tabulate yearly viewership per online releases of specific 'stars' on platforms like OnlyFans, the top stars Rico Marlon and Rhyheim Shabazz each have around 424 million and 369 millions views each respectively for any of their online releases. Compare the vast audiences of these performers to the recent metric tabulations of the Louis Vuitton men's mega show in Shanghai that drew an audience of around 100 million views worldview aggregating different platforms from Weibo, Tencent, OOH, Instagram, Twitter, Facebook, and the brand's site.
In the pandemic, brands have accelerated their transformation into media brands themselves without the needs and support of actual media properties.
The technology that allows for the delivery of better experiences to audiences is changing rapidly, evolving to make remote access far superior and closer to a real experience than ever before, perhaps generating new ways to capture more audiences with digital delivery of these different show formats.
Today, the absolute majority of people and consumers experience fashion digitally-not through any exposure to these types of physical shows that are limited in audience size and composition. It is probably not a bad idea that these fashion shows get back to a certain elitism level like in the old days to transform these seasonal outings into a worthwhile event for fashion rather than just for pure marketing purposes.
Away from the glare of branding, younger designers like Bettany Williams, Priya Ahluwalia, and Bianca Saunders are setting new standards for a fashion brand as a bearer of the culture and the social values espoused by their peers. In their ways, these younger designers are the new leaders in using their fashion shows to communicate an ethos and an aesthetic that they share with their audience while maintaining a careful balance of details of the clothes and the composition of the atmosphere in their showcase. Designers' narratives can still resonate with consumers, but this has to depend on whether the narratives are pertinent and are aligned with the values of these intended audiences.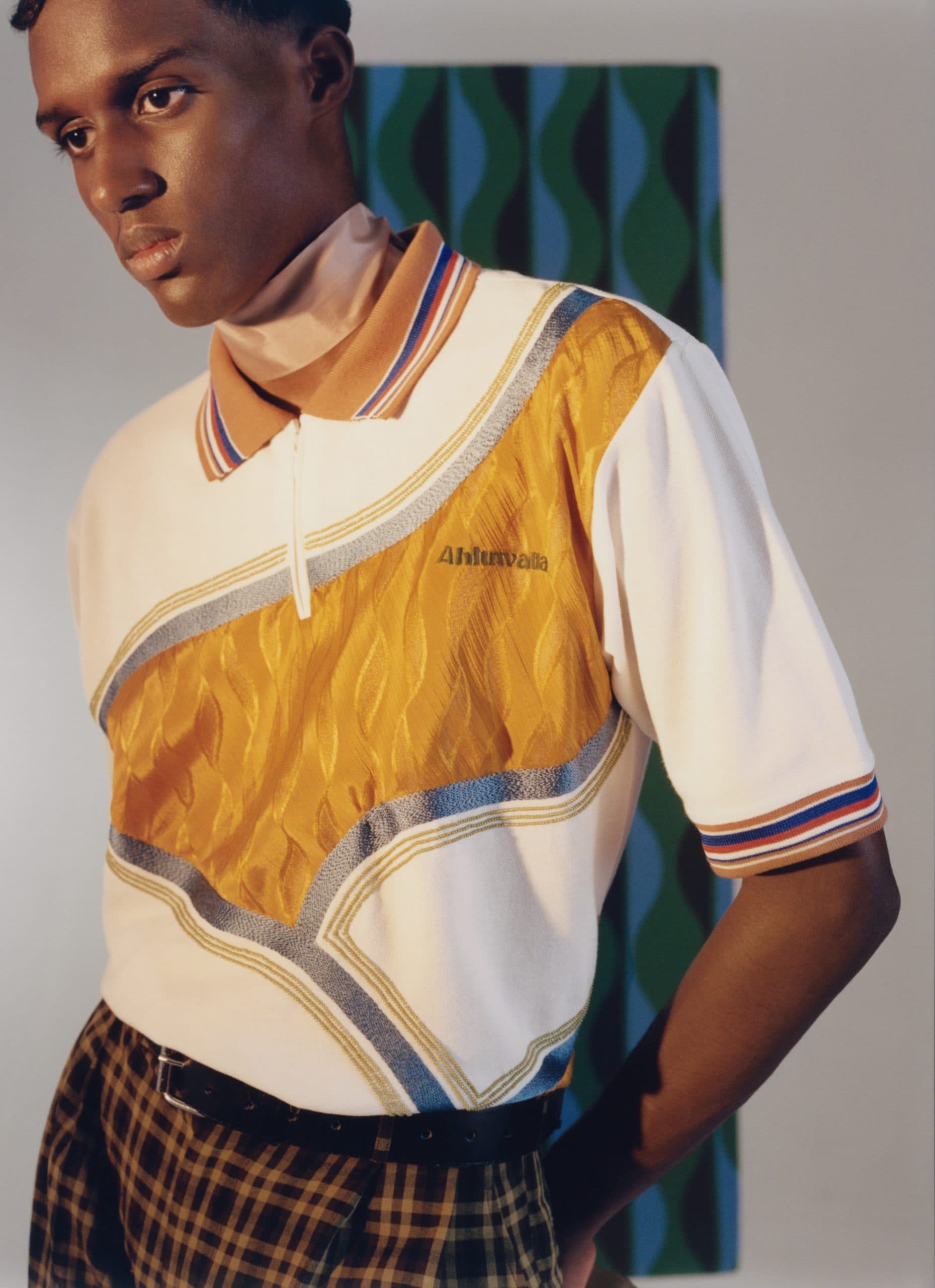 Perhaps the rise of these young fashion designers – today's buccaneers – telling their own stories as fashion coupled with the diminished influence of influencers on brand marketing activities will eventually help to shape what future fashion shows can become – smaller elitist events rather than the more democratic approach in recent years that have diluted to actual values of fashion, fashion shows as cultural moments.
Just months after resigning from Dior in late 2015, Raf Simons questioned how the fashion system has become lost in striving to become so ubiquitous in an interview with Système, the French biannual magazine. "Fashion became pop. I can't make up my mind if that's a good or a bad thing. The only thing I know is that it used to be elitist. And I don't know if one should be ashamed or not to admit that maybe it was nicer when it was elitist, not for everybody. Now high fashion is for everybody," Simons said in the interview of his view on how fashion has become so mainstream as to lose any meaningful impact.
"Everything is so easily accessible, and because of that, you don't make a lot of effort anymore. When we were young, we had to make up our minds to investigate something because it took time. You had to search and dig deep. Now, if something interests you, one second later, you can have it. And also one second later, you can drop it," Simons said of the accelerated speed in the way fashion is consumed today. Keeping designer fashion more elitist would make these brands more valuable, not less, and heighten not diminished consumer interests.
The Belgian designer is correct to say that fashion, at least designer fashion, at least today should return to a more elitist stage like it was in the golden era of creativity in the mid-1990s. Now, chyrons have replaced inquiry, and instant gratifications have upstaged understanding as audiences – the new narcotic for brands – look but not get. Opportunity for action is wide open, especially now that the pandemic is fomenting changes and the time for action and changes in fashion is now.
---