Does Our Extended Mycelial Moment Point to a Radical Shift Toward Decentralization?
By Mark Wittmer
One of nature's most mysterious and powerful entities, mushrooms are having something of a moment these days. In a world that feels more and more decaying and disconnected, their ability to transform death into beautiful life and unite individual organisms can offer a powerfully inspirational symbol of transformation, community, and revival.
The past few years have seen a proliferation of fungal creativity as designers – as well as creatives outside of the fashion industry – have looked to the diversity and beauty of mushrooms and mycelia to inspire their work both on a visual level and on a deeper, more structural level. What does fashion's mushroom fascination have to teach us about the increasingly connected present and precarious future of the industry?
Key Hyphae
A Hidden Wealth of Creativity: The last few years have seen mushrooms proliferate across the runways, with designers taking inspiration from the forms and behaviors of these miraculous fungi.
Sustainable Alternatives: More than just a pretty face, mushrooms and mycelium – the underground, root-like network that forms the majority of the organism – are offering sustainable and ethical alternatives to established techniques and materials.
Up the Dosage: The psychedelic properties of a few well-known fungal varieties in particular are providing both inspiration and escape in a world where the future seems uncertain.
Organic Anarchy: With their radically decentralized and interconnected web of mutual growth, mushrooms and the ecological systems in which they play a key role as decomposer and connector offer an aspirational image of what a more equitable and democratic industry might look like.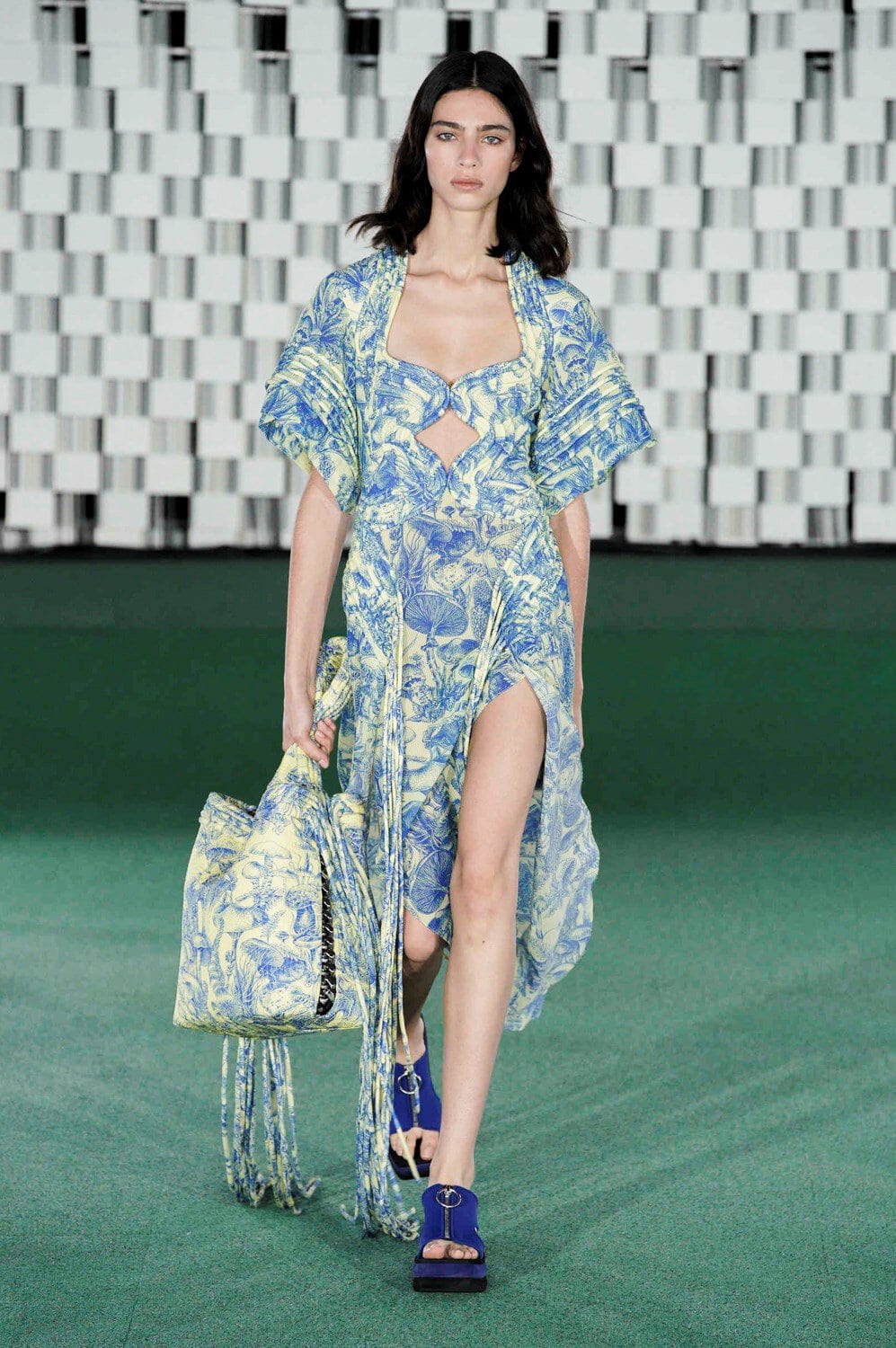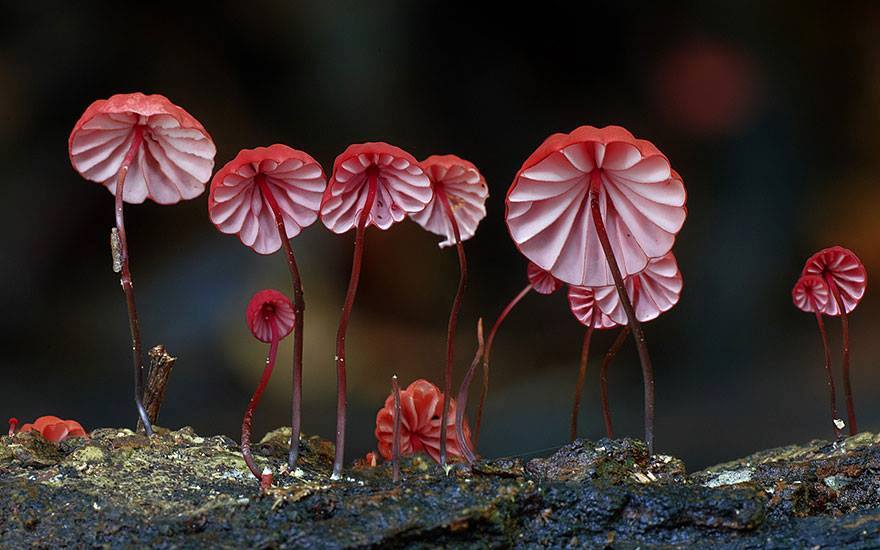 A Hidden Wealth of Creativity
The trend probably reached its peak saturation during the Spring 2022 runway and street style season, when brands as eclectic as Acne Studios, Rodarte, Sportmax, and Brandon Maxwell included mushroom prints in their collections.
But the strongest collections evinced a deeper thinking than the surface-level literalism of transposing a mushroom as a print on fabric, and dug into the form and force of fungus. Considering her penchant for biophilia, futurism, and viewing her approach to fashion as art that is worn by the human body, it's no surprise that Iris van Herpen was the first designer to deliver such a high-caliber mushroom collection. The designer's Spring 2021 couture collection eschewed more familiar toadstool motifs and instead looked to the hidden beauty of fungal networks: snaking branches of underground mycelial webs, delicate gills that evade the eye as they hunch along the forest floor, fans and frills that only emerge rarely, as if part of some primordial reproduction ritual.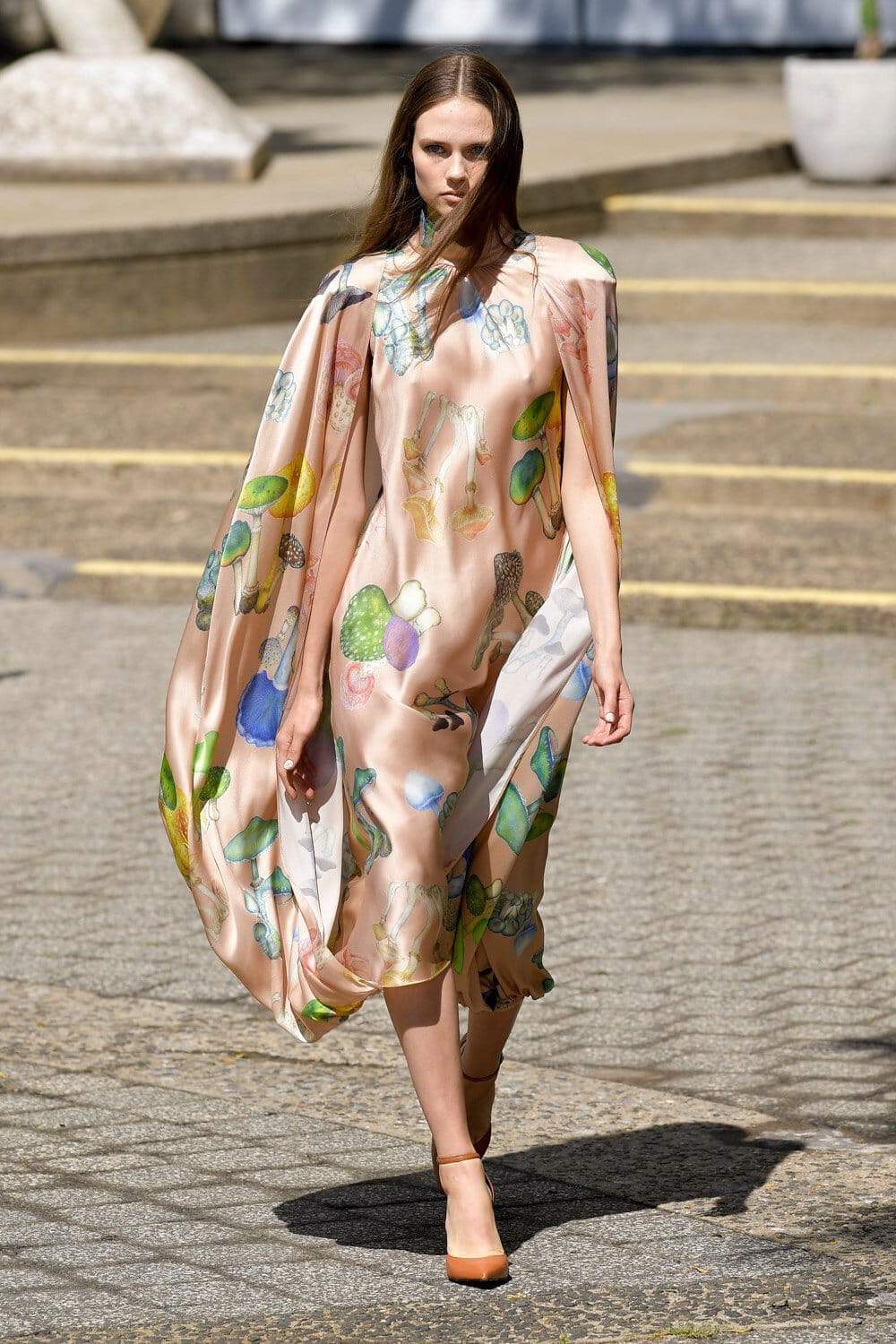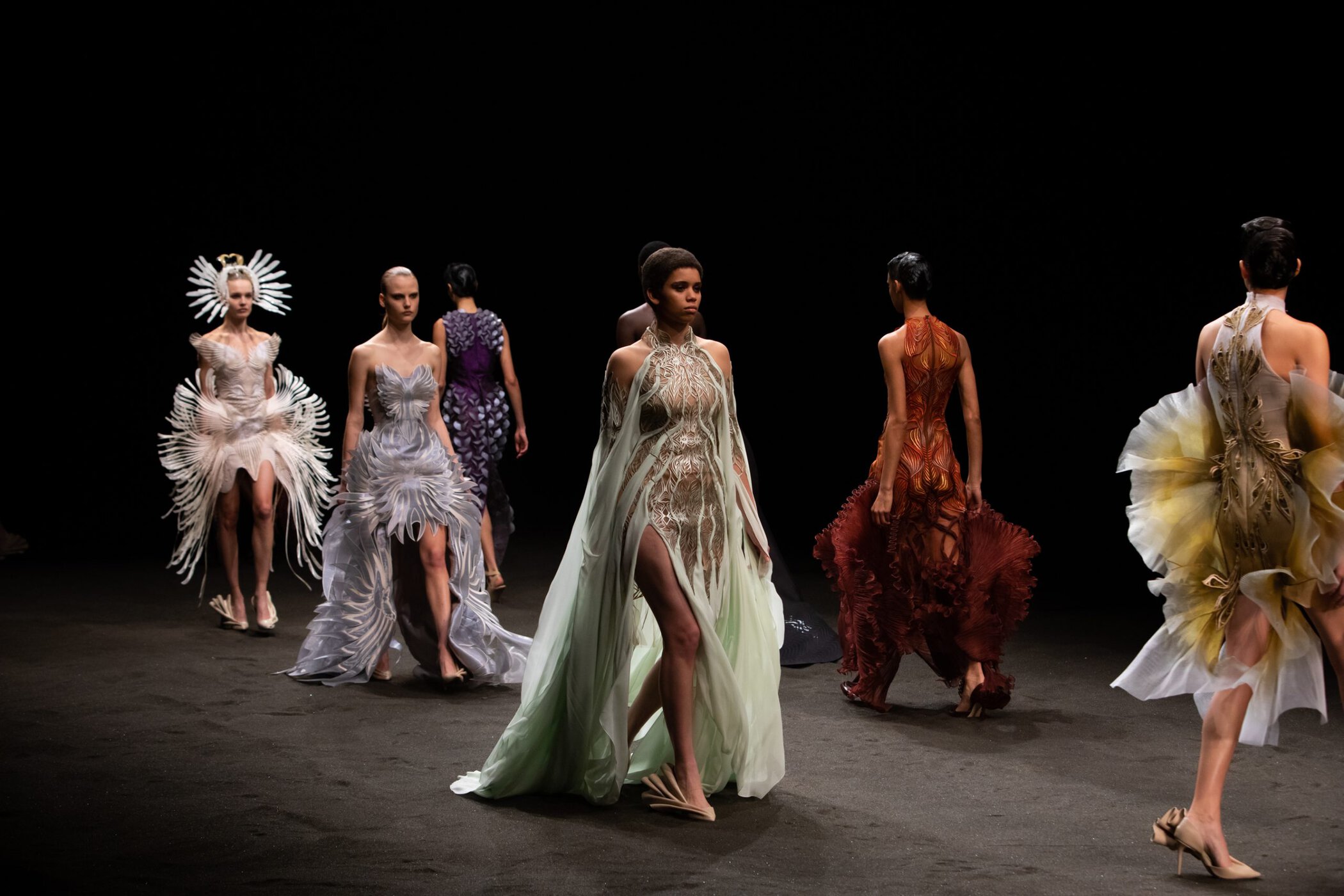 Mushrooms are indeed the sexual organs of the fungal organisms to which they belong; in this way, it makes sense that they are coming to rival or replace flowers – which contain both the "female" and "male" structures of the plant's reproductive organs – and floral motifs as a central image of beauty in fashion and beyond. But while flowers feel ostentatious, revealing, and defiantly individual, mushrooms seem to keep many of their secrets to themselves, and exist only as part of an interconnected community of mutual support and sustenance.
For his Fall 2021 collection, designer Daniel Del Core and his eponymous label Del Core incorporated an exploration of the visual impact of mushroom anatomy – both at its most delicate and at its most vulgarly fleshy – into his signature aesthetic that makes couture-level constructs of femininity and power.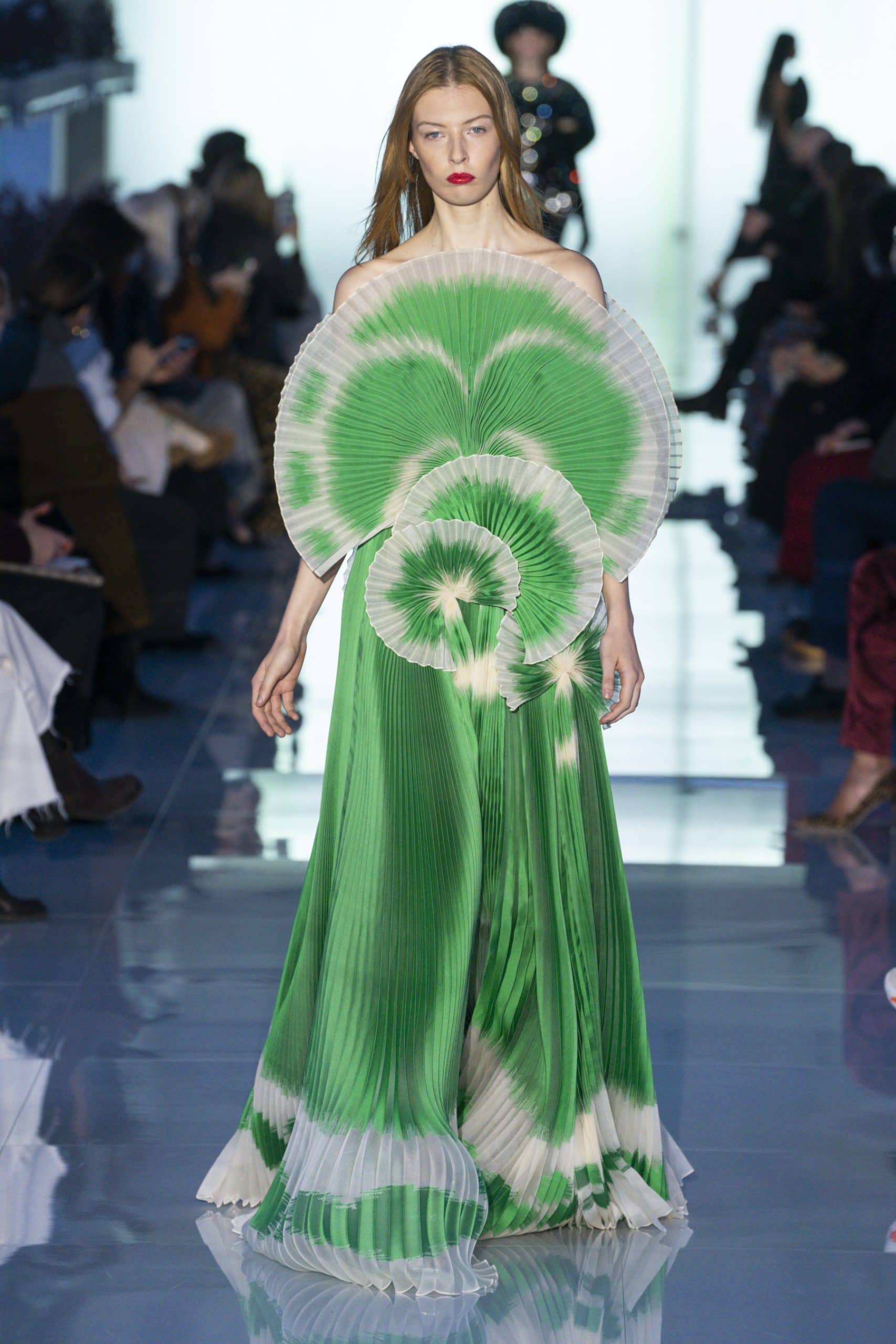 It's not just the fashion industry that has undertaken a fungal flirtation, as the trend reflects broader cultural currents as well. From the huge popularity of Netflix's Fantastic Fungi documentary to the 2022 release of mushroom-themed concept albums from iconic Icelandic avant-pop songstress Björk and cult-favorite Australian psych rockers King Gizzard and the Lizard Wizard, mushrooms seem to be beguiling our collective cultural consciousness.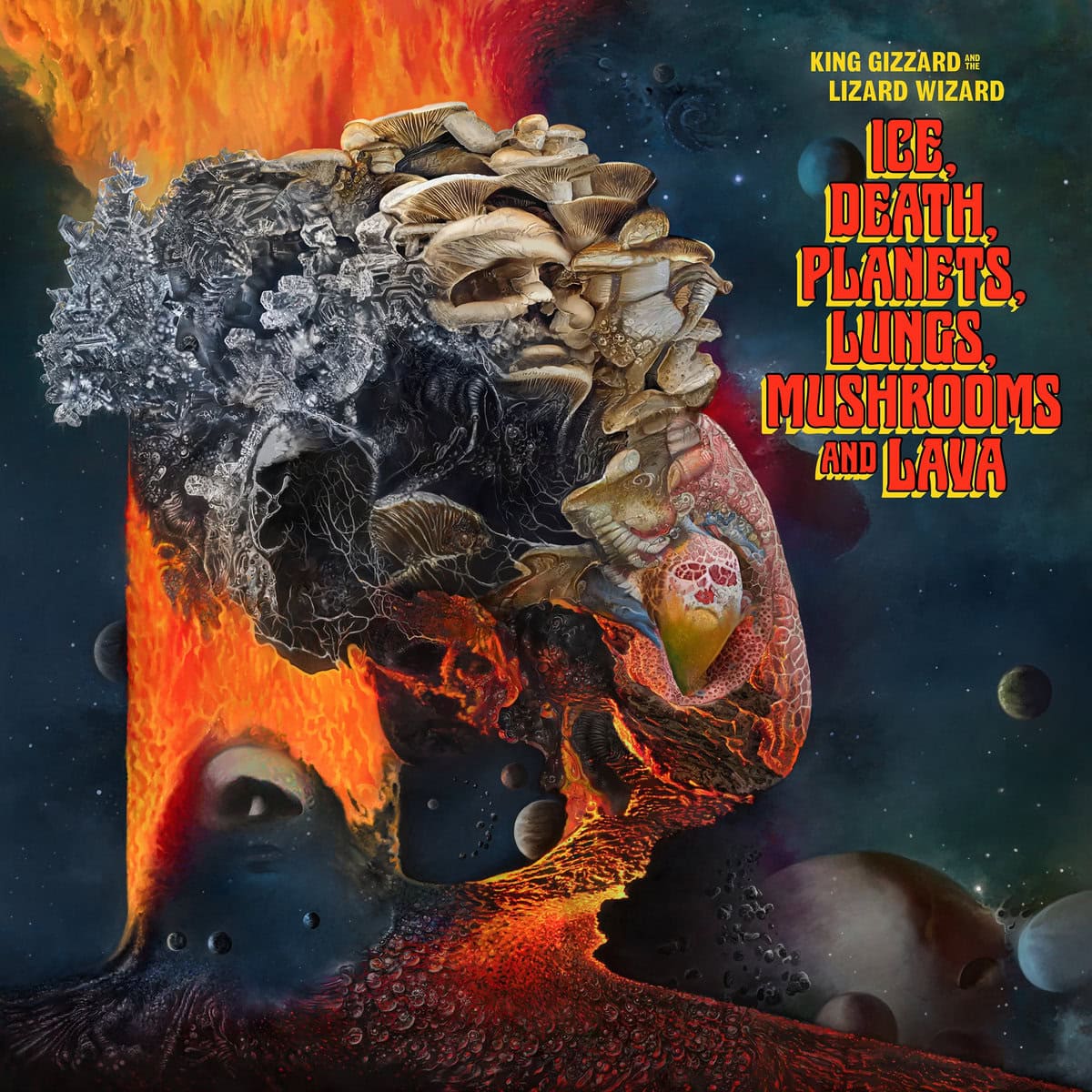 Sustainable Alternatives
In addition to providing a wealth of visual and thematic inspiration, mushrooms are promising to shake up the structure of fashion design itself and its contributing industries by offering a more sustainable and ethical alternative to one of its most ubiquitous and long-established sacred cows: the use of leather.
Stella McCartney has been leading the charge on working with technology leaders to create and implement mycelium leather. The designer has embarked on a fruitful partnership with biotech firm Bolt Thread, creating bags out of its Mylo leather – a leather-like material derived entirely from mushrooms and mycelium. The bags have become a mainstay in the brand's last few collections, proudly embodying the brand's commitment to remaining entirely vegan and imagining new design futures.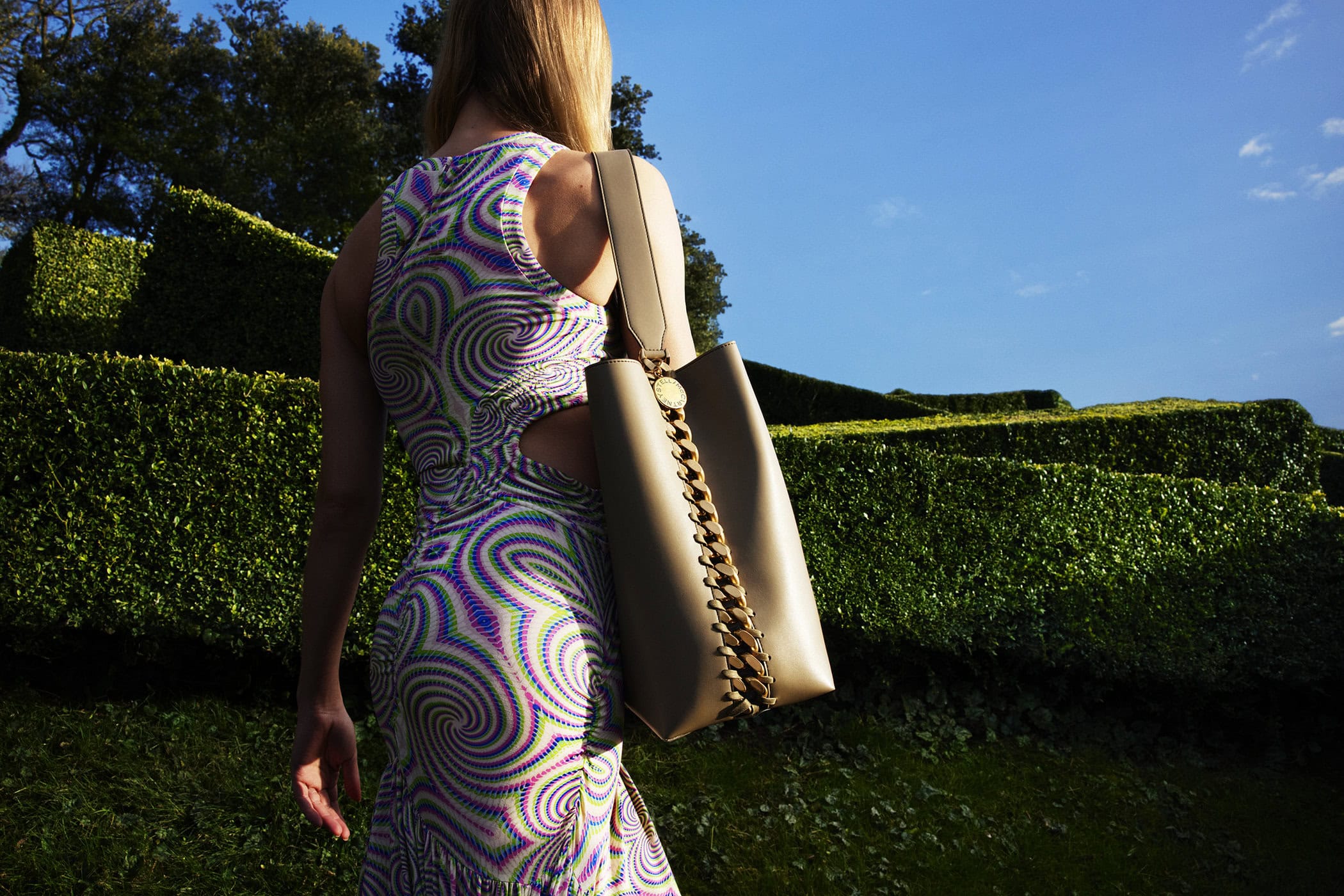 Since then, other brands have been incorporating this material innovation into their own design approach. If it's good enough for Hermès, Paris' oldest fashion house and one of (if not the most) respected names in crafting leather goods, then there's no doubt that mushroom leather is here to stay. The maison partnered with MycoWorks, a startup similar to Bolt Threads that is offering mycelium leather to partners in the fashion world – and elsewhere; they're also exploring a partnership with GM to line the interior of its electric cars with the material.
As development of the material is still relatively in its early stages and made by just a couple producers, it remains just a niche part of the luxury market. But one of luxury fashion's most important aspects is its role as a leader and testing ground for creativity and cultural innovation, and we suspect that its experiments will soon lead to proven techniques, leading the sustainable alternative of mushroom leather to become both more accessible and more widespread.
Up the Dosage
Ever since their rise to popularity in the 60s and 70s, and especially in the psychedelic revival of today's hedonistic youth culture, "magic mushrooms" have offered a mind-expanding window into the soul's kaleidoscopic depths. A double-edged sword, the possibility of a mushroom trip can be both a decadent yet unproductive escape from reality, or a means of self-discovery to return with a more informed and imaginative outlook on how to shape reality.
In both runway collections and ad campaigns, we've seen the mysterious properties of these potent fungi seep into the collective fashion mindset, offering indulgent trips into the hazy depths of the past or shattering reality with an intuition of mindful alternatives. From Walter van Beirendonck's fantastical romp through rave culture and Egonlab's club kid and punk lovechild to Acne Studios' off-kilter luxuriance and even Versace's psych-rock revival, an unmistakable strain of psychedelia runs just under the surface of the contemporary fashion conversation.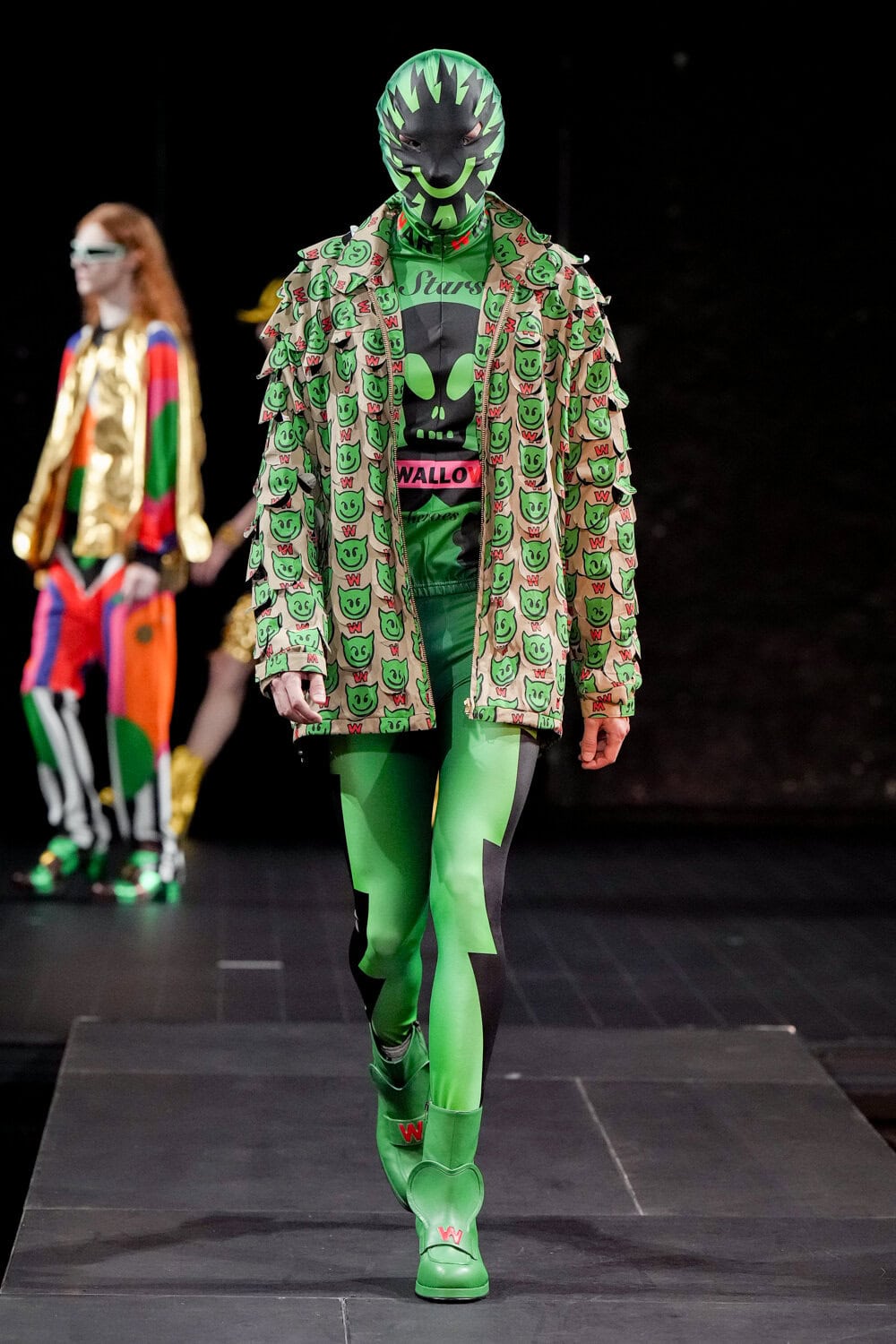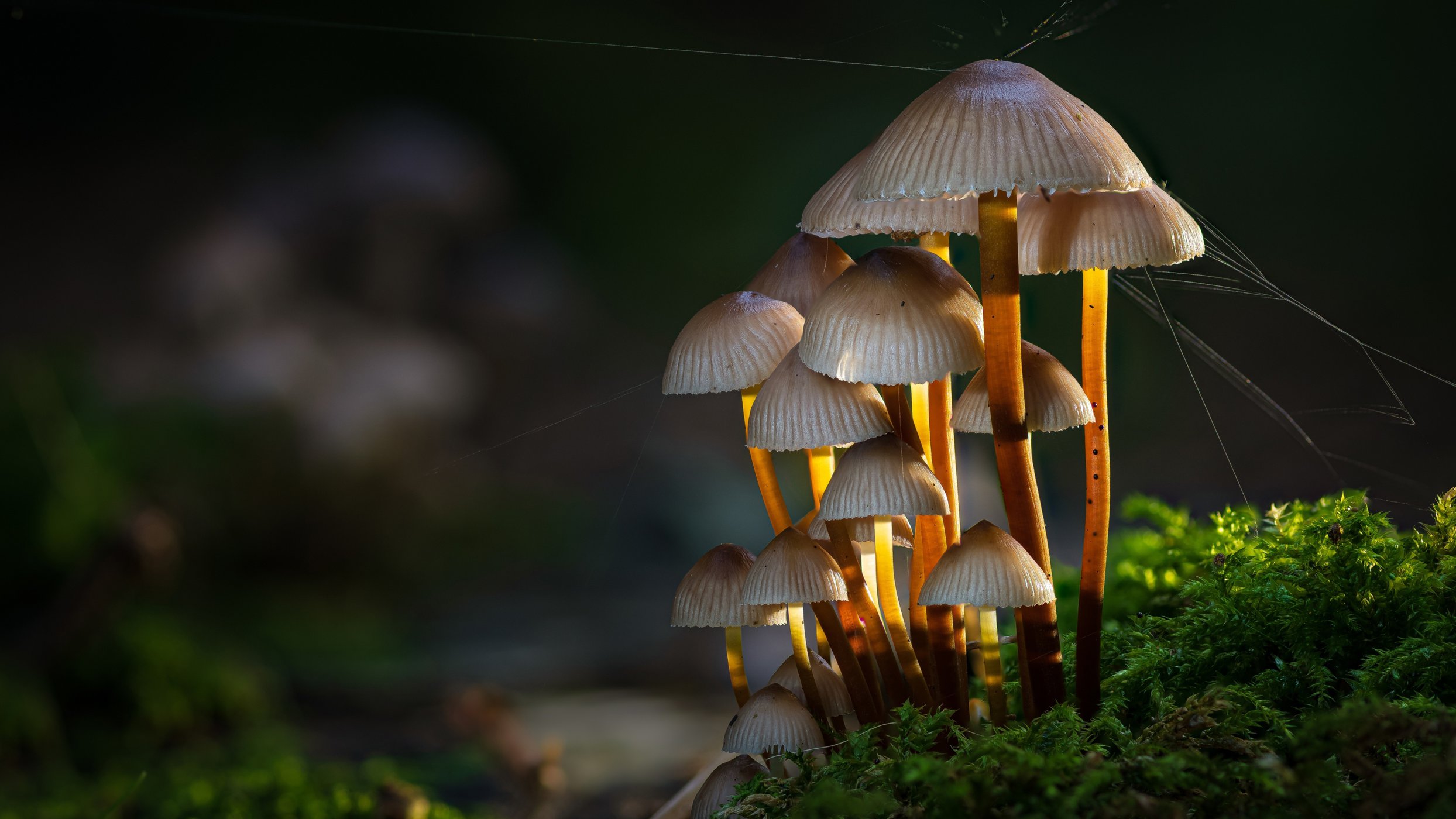 Organic Anarchy
With their radically decentralized and interconnected web of mutual growth, mushrooms and the ecological systems in which they play a key role as decomposer and connector offer an aspirational image of what a more equitable and democratic industry might look like.
In her 2015 book The Mushroom at the End of the World, American anthropologist Anna Lowenhaupt Tsing explores the role of matsutake – the most valuable mushroom in the world – in both damaged forest ecosystems and micro and macro economic systems around the world.
Drawing links between matsutake's thriving in forests that have been ravaged by and recovered from human industrial intervention and the anarchic trade communities that have developed around foraging for it, the author offers a window into what decentralized economic and cultural communities might grow from the ruins of capitalism.
While the fashion industry, mirroring the wider global economic structure it is part of, is nowhere near decentralized – a few massive conglomerates still control a majority of the market – its flirtation with mushrooms may point to a trend towards, or at least a desire for, a redistribution of power. Already more and more independent brands are popping up that are reconsidering their relationship with the Earth, with their workers, and with consumers. What would a fashion industry look like that is not about top-down systems of control, but is instead mycelial – a network that is democratic, cooperative, mutually creative, that feeds on the decay of the old world to blossom into something beautiful and new?
One way we are already seeing the cyclical, transformative-rather-than-pollutive nature of mushrooms thread its way through the fashion industry is via the practice of upcycling and repurposing. Newer and smaller projects like Marine Serre and Bethany Williams have made giving new life to old materials that otherwise would have gone to waste part of their core practice and aesthetic, while long-established industry leader Prada is transforming reclaiming plastic waste from the ocean for its ReNylon fabric.
It's hard to know what such a future would look like and how it would grow from our own. But in the mysterious and mesmerizing world of mushrooms, and in the creativity and consciousness they have inspired, we can begin to imagine it.
---