---
Review of Fendi Baguette Spring 2023 Fashion Show
The Startling Return of The Baguette
By Constance C.R. White
Fendi staged an extravaganza, a sleek sharp, star-studded fashion show last night, all to highlight the baguette. The baguettte is the evocative name given to the small handbag which caused a sensation 25 years ago.
Bags are a big part of the growth and bottomline of most modern designer brands. A handbag can often create the kind of customer loyalty and engagement that can build social currency and long checkout lines.
The bags were shown as part of Fendi's resort 2023 collection for women and men. Womenswear creative director Kim Jones, smartly chose a neutral backdrop of streetwise luxury clothing so you wouldn't miss the bags.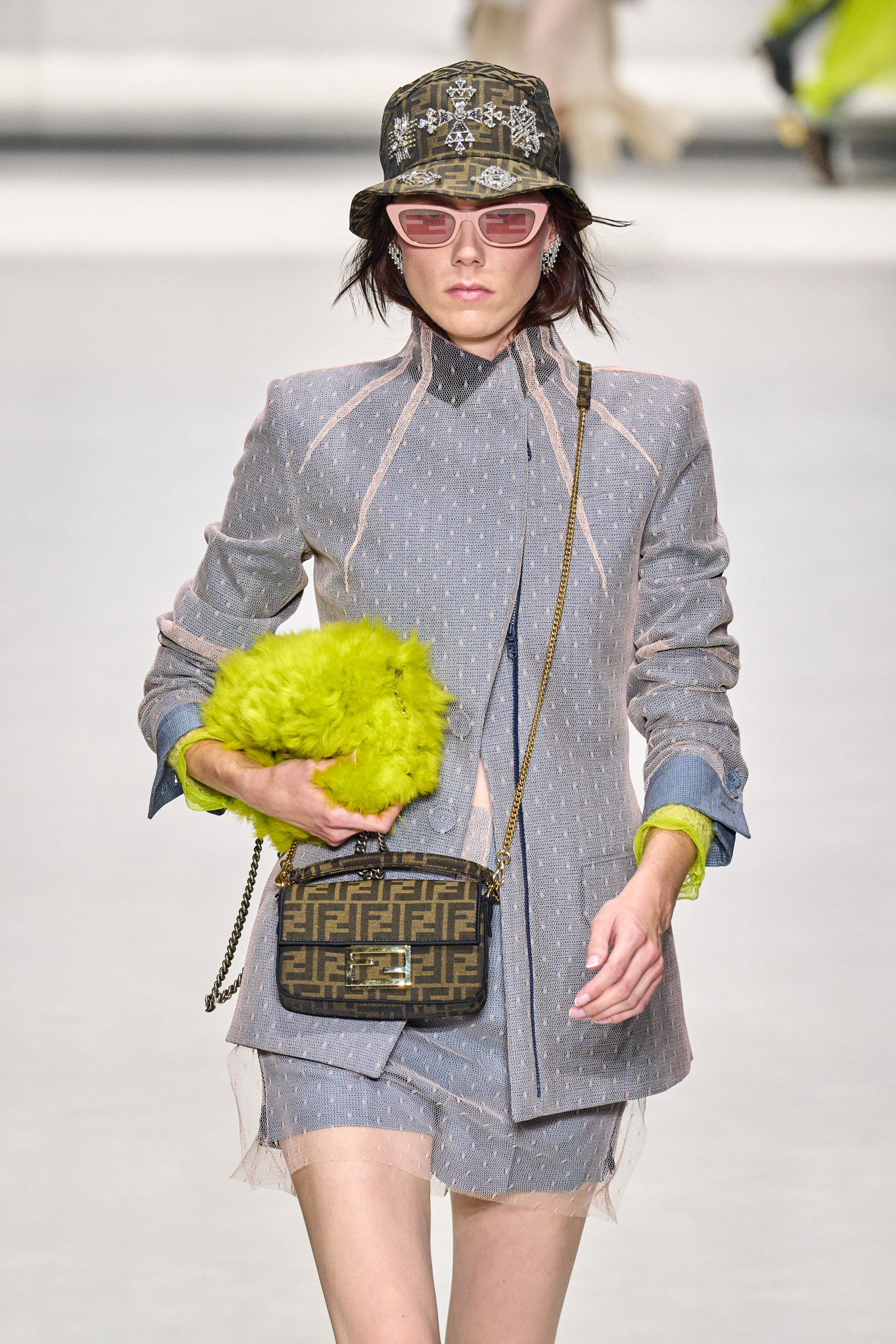 Fendi's sleek show was a handbag lover's dream. The clothes were good too.
Models strutted in khakis, browns, pale pinks fashioned into utilitarian jumpsuits, crewnecks with mesh detail, furry parkas over utilitarian pants. Some models wore skirts slashed to there, under winter layers.
Outrageous big furry hats in white or neon green closed the show. Someone's waiting to order one of the neon green one with the matching green logo coat.
Jones brought in actor Sarah Jessica Parker, Tiffany and Marc Jacobs, a friend and former boss, to collaborate on new baguettes to mark the occasion.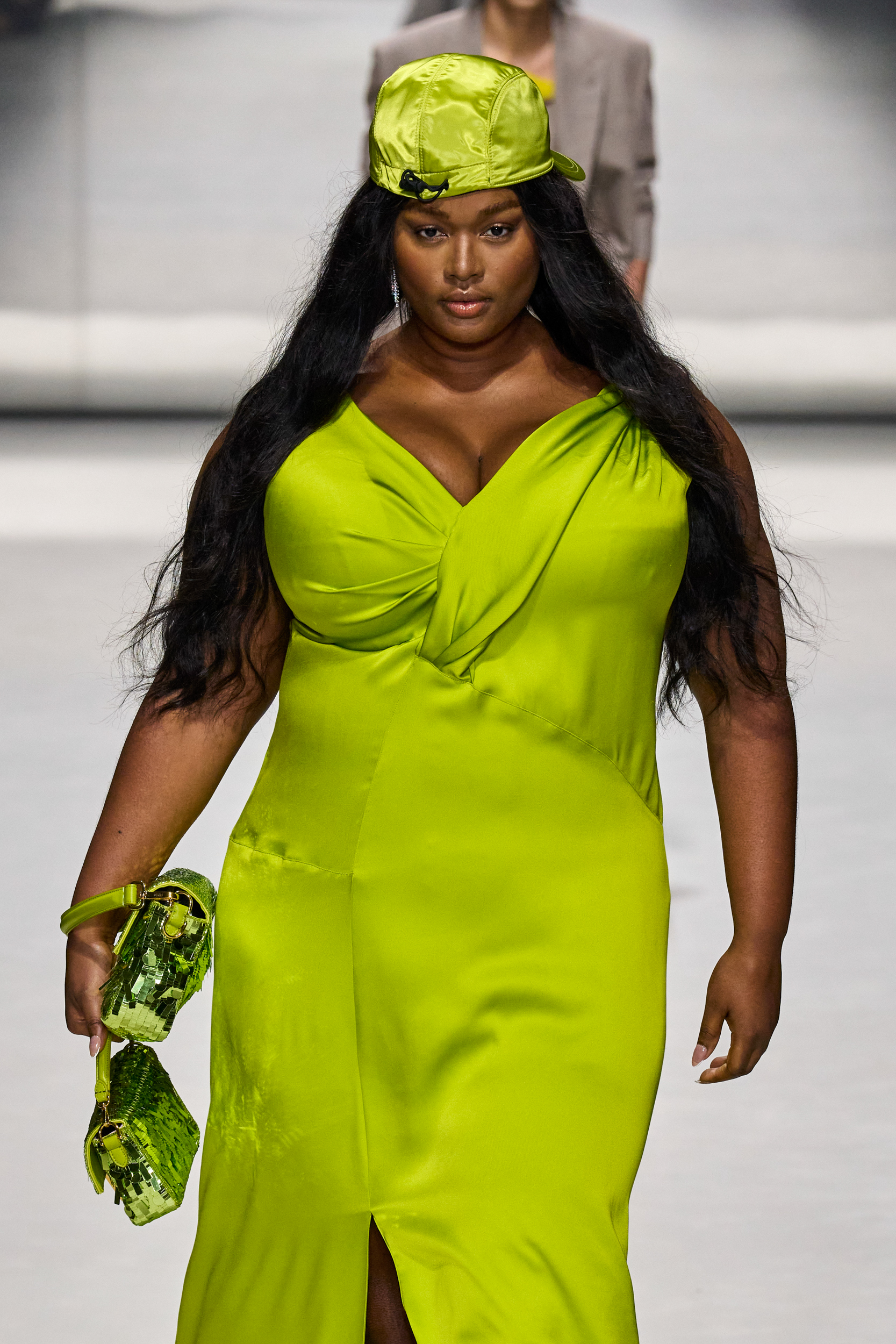 Taking it all in were Parker, Kim Kardashioan, La La Anthony and top models from the baguette era – Christy Turlington, Amber Valletta, Linda Evangelista and Shalom Harlow, who a few hours before had walked the Proenza Schouler runway, and Kate Moss, who is having a phoenix-like comeback.
Produced by Fendi, the baguette was designed by Silvia Venturini, daughter of one of the fabulous five Fendi sisters, and she gave it that redolent name because it reminded her of a loaf of bread that you could tuck under your arm.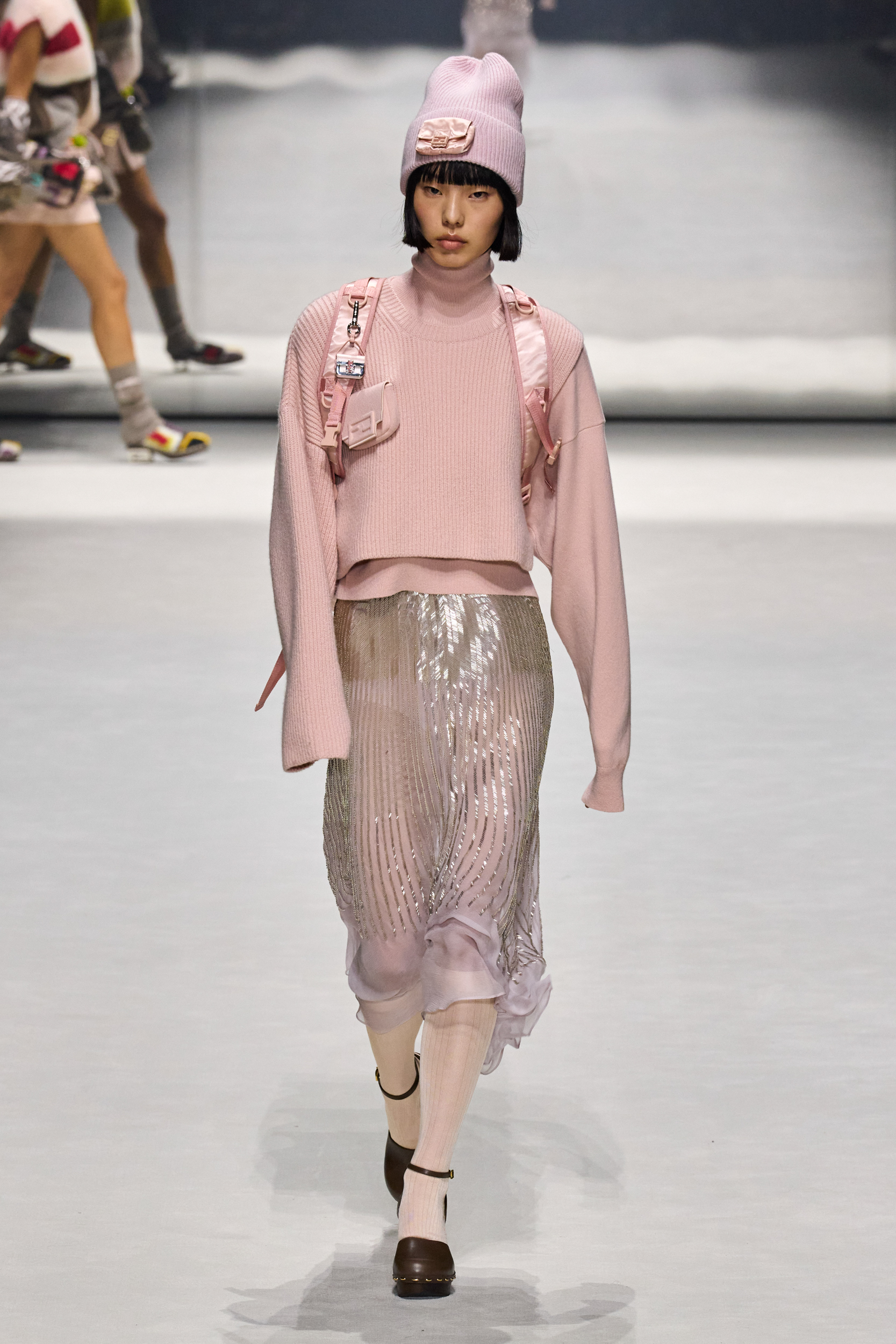 It seemed crazy to have such a small bag as a hero product for a fashion house. But it caught on: first among fashion mavens and then fashionable women who bought it after Parker, starring in the seminal Sex and the City tv show, challenged a thief who had the temerity to want to take her baguette bag.
The evolution of the baguette today is the crossbody which all stylish women and even some fashion agnostics carry.
Crossbodies are tiny. They can be that small because you can have just about all the information that's important to you and necessary to get through a day or an evening – in your phone.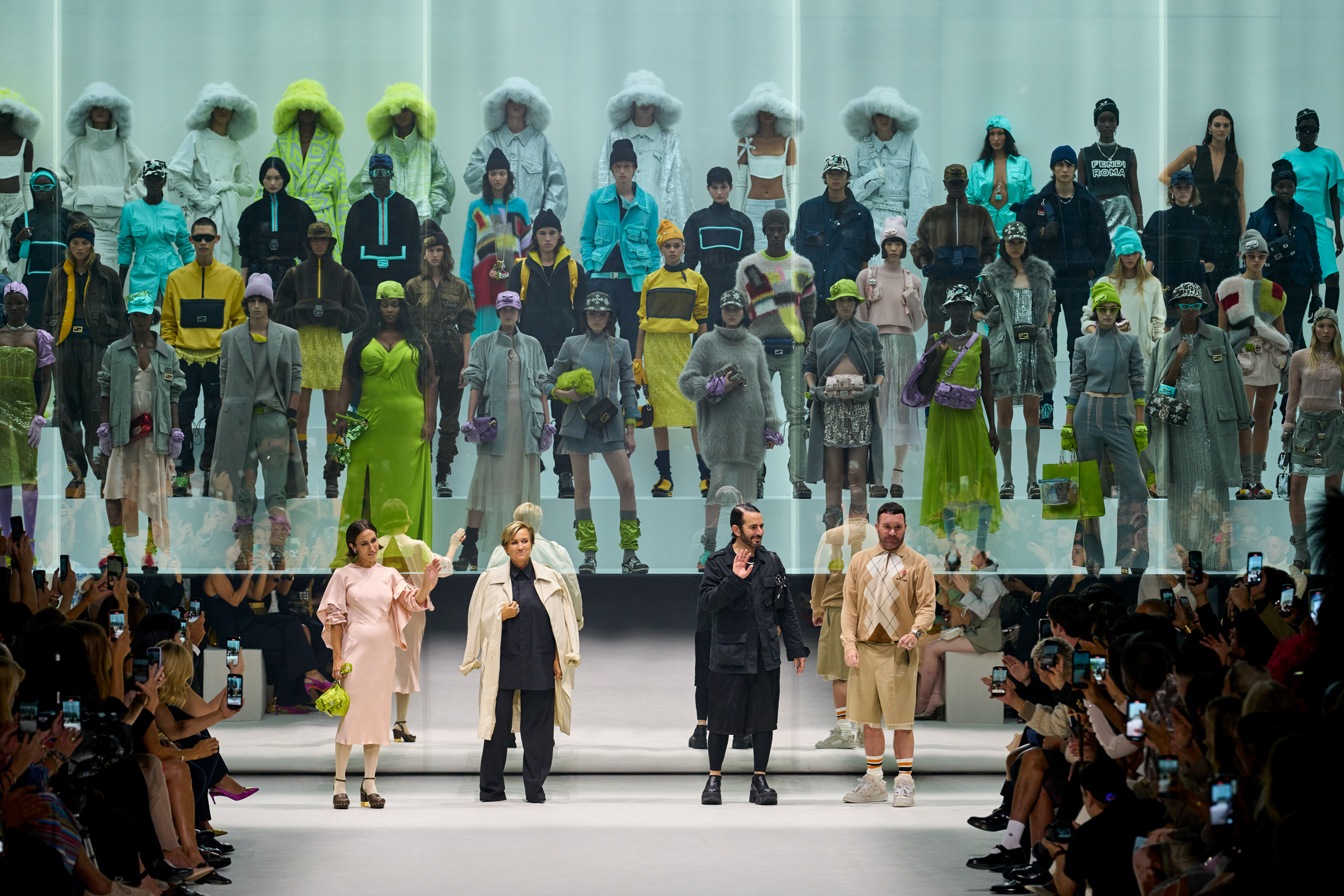 On the runway, the baguette was the star – in hot pink sequins, purple leather and pink satin. It was tucked under arms and dangled from clenched hands. But Fendi made sure to show loads of alternatives like hiking-size backpacks, micro pillbox bags, tote bags and fanny packs. The message was clear:Secure the bag.
---