---
Fendi Enlist Artist Sarah Coleman For Capsule, and a refresh of its Miami Boutique during Design Miami/
Fendi has commissioned the New York-based artist Sarah Coleman to reinterpret the Miami Fendi Boutique for Design Miami/. The artist will create a series of one of a kind design pieces for the tradefair taking place November 27th to December 6th as well as limited editions of Fendi's 'Peekaboo' bag.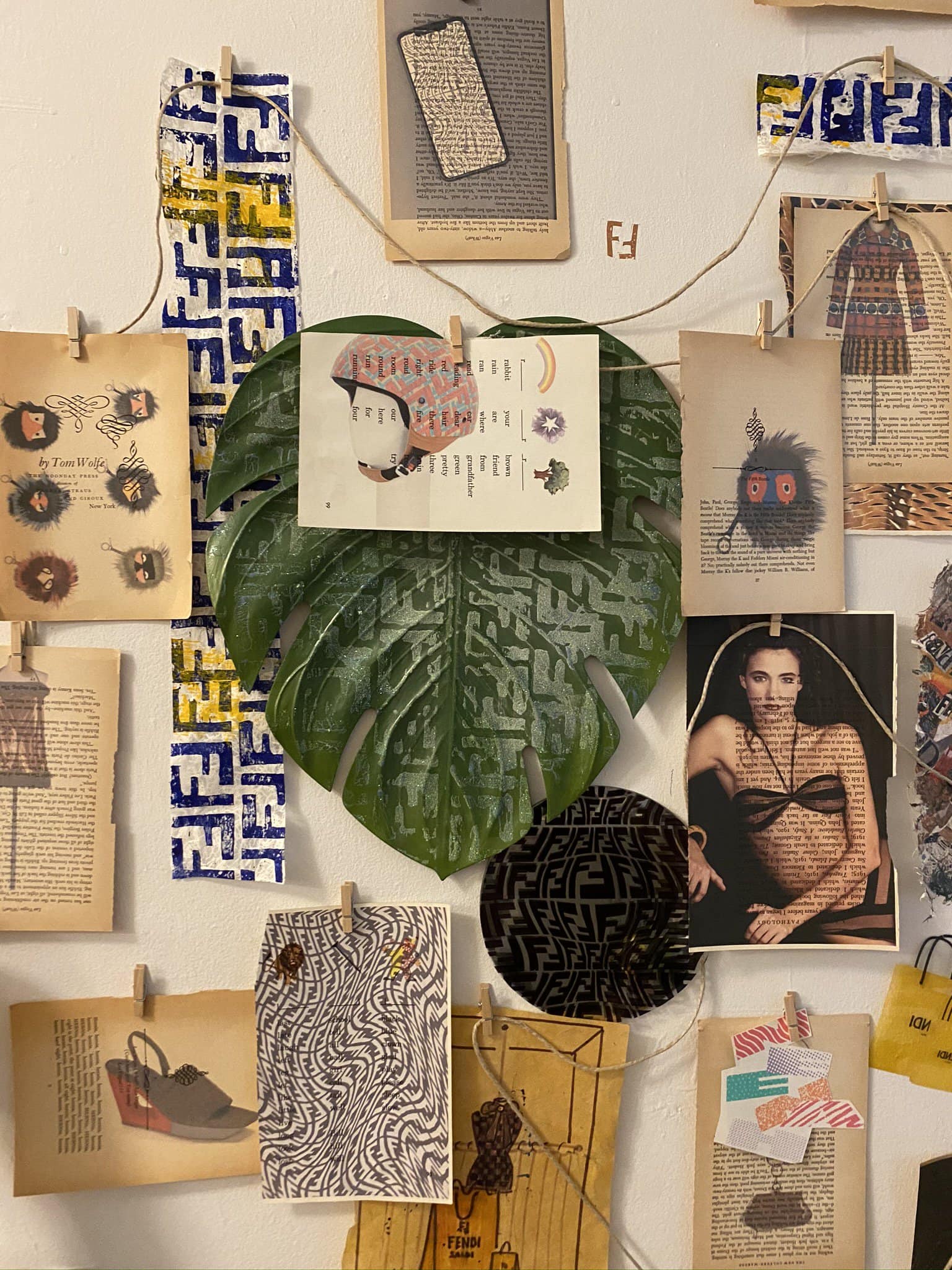 Coleman serves as the inspiration for Fendi's Design Miami/, as the project centers around her design ethos of repurposing, invention, and reimagination. The artist has created a series of design pieces to be displayed in the boutique during Design Miami/. Coleman's designs employ fabrics from Fendi's vintage handbags to reupholster furniture; she also collages a chair with reproduced Fendi archival imagery on vintage magazine paper. The late 1970s were a large inspiration for the artist.
In collaboration with the artist, three limited editions of Fendi's 'Peekaboo ISeeU' bags designed by Silvia Venturini Fendi will launch exclusively at the Fendi Miami Design District Boutique, in addition to the artistic furniture. The limited-edition Fendi Artist Peekaboo will be available in yellow with FF embossed design, a white nappa leather with phosphorescent FF beads, and embroidery for a glow in the dark effect, and in a canvas body with multicolor FF thread embroidery. In addition, Coleman has reinterpreted her 'Peekaboo' bag. She transformed a white canvas into a multicolored style in plaster and acrylic paint, with FFs cut from suede, glazed with resin. The piece's bold colors are inspired by the art scene in Miami and the artist's childhood.
Fendi's 'FF' and 'Pequin logos' are reinterpreted by Coleman with a vertigo effect. The more traditional prints are warped and manipulated in FaceTune, an app usually used for Instagram editing. Instead, the artist repurposed the app and used it to create her art. This printed design will appear on the façade of the Fendi Miami Boutique, as well as on a series of limited-edition 'Peekaboo' handbags.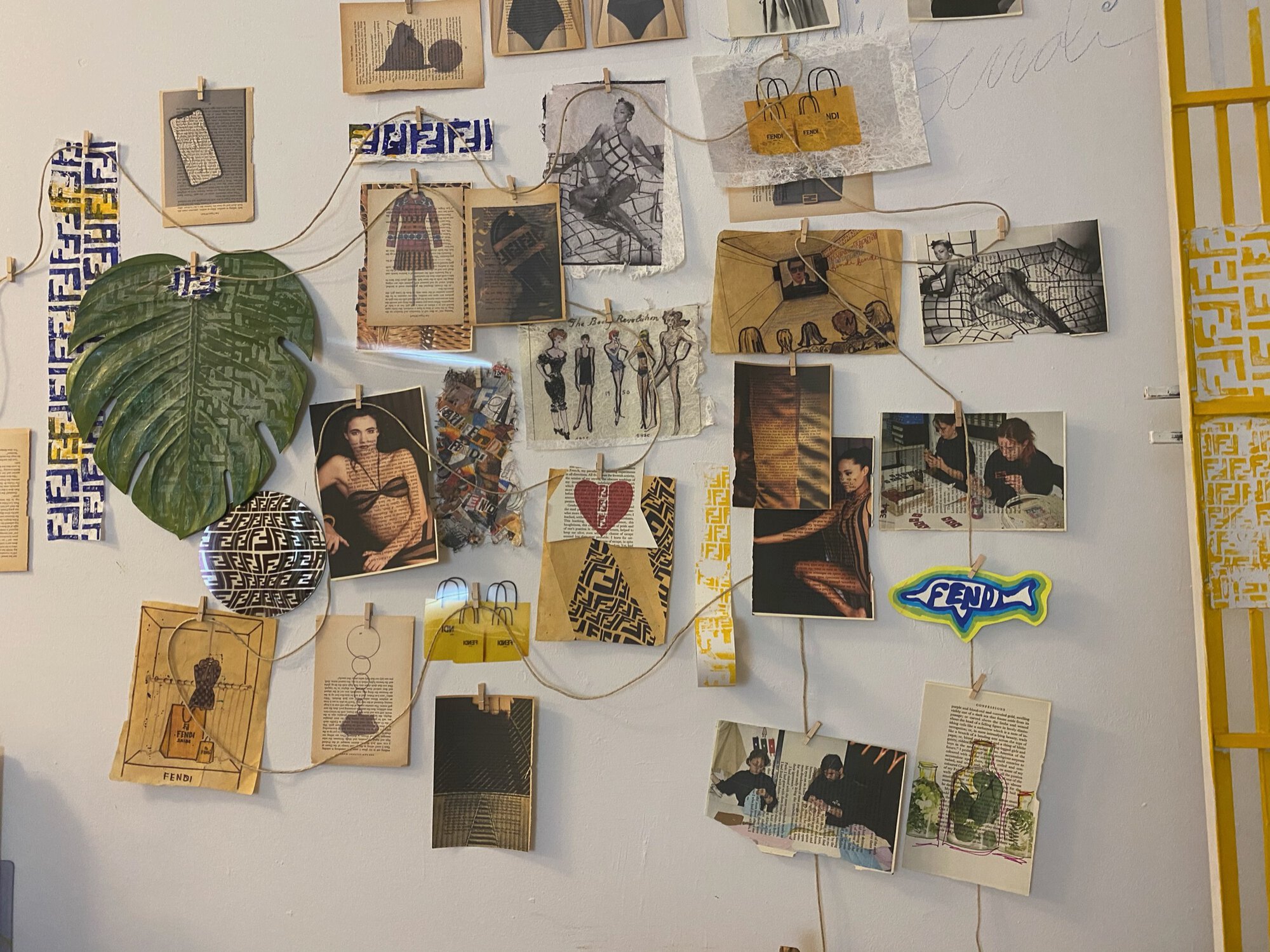 Additional pieces include a vintage rattan peacock chair, refinished in yellow acrylic paint and plaster by the artist, and an acrylic zigzag chair, covered in a collage of vintage books and magazines, printed with the brand's archival images, and mixed with warped prints designed by the artist. This piece features layers of repurposing, from the vintage paper materials used, images drawn from the brand's archive, and distorted Fendi prints.
Inspired by visions of a distant future in which the value of objects can be judged only by their objective appearance, Coleman has created a series of mixed media artwork made from layers of draped fabric, found objects, and deconstructed vintage Fendi bags. The collection celebrates unexpectedness in vision and use of materials.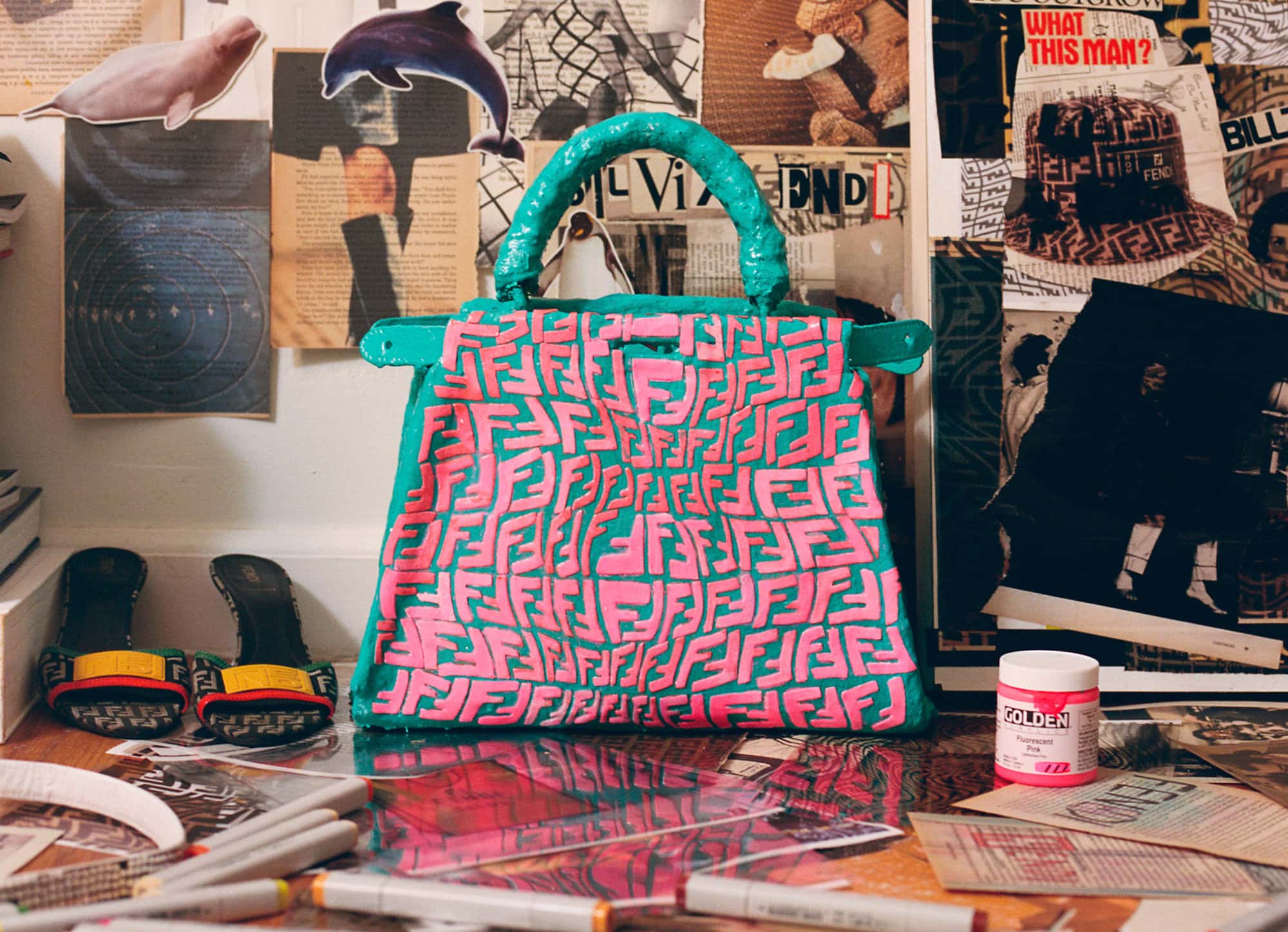 ---